Dance is perhaps the most breathtaking of the lively arts. For those who appreciate the art form, its very wordlessness is a blessing in an increasingly noisy world.
But for some folks, dance is a perplexing puzzle. That's understandable: The movement in modern dance and ballet can be at once exhilarating and indecipherable. But true dance fans would argue that not everything has to be spelled out — especially if it's spellbinding.
Bringing a wider audience to serious dance is the mission of the Spring to Dance Festival, which debuted in 2008 and has become a St. Louis Memorial Day weekend tradition. On Friday, the event returns to the Blanche M. Touhill Performing Arts Center, with more than 25 local and national ensembles performing on two stages over three evenings.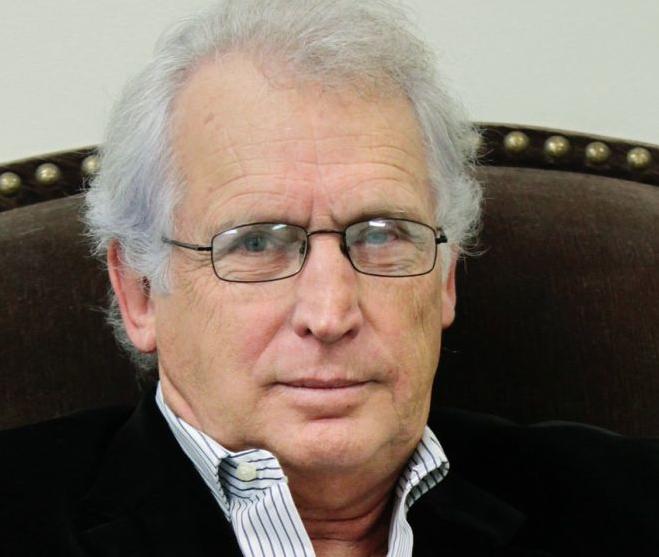 With its ninth edition, the fest continues to present both old favorites and new faces, says Michael Uthoff, artistic director of Dance St. Louis. One of the keys to its success, he says, is its timing.
"I think the Memorial Day weekend works," Uthoff says. "There is competition, yes, but there are also a lot of people who want to see different things — and we provide something different."
The festival has fulfilled his goal of securing a higher profile for dance in St. Louis, he says: "The whole dance scene looks a lot stronger than it did 10 years ago."
Until recently, Uthoff was also executive director of Dance St. Louis but has retired from that position. He says the future of his involvement with the festival and the New Dance Horizons program that showcases local companies is under discussion.
The festival "requires a great deal of knowledge in dance to make it work," Uthoff says.
Here are three performances worth checking out.
Owen/Cox Dance Group
Originally conceived as a showcase for collaborations between choreographer Jennifer Owen and her husband, composer Brad Cox, the Kansas City ensemble Owen/Cox Dance Group has in recent years expanded its scope. Last year, on a program at Johnson County Community College, the company performed a work by nationally known choreographer Kate Skarpetowska.
Owen/Cox Dance Group will reprise that piece, called "La Locura," at 7:30 p.m. Friday in Anheuser-Busch Performance Hall.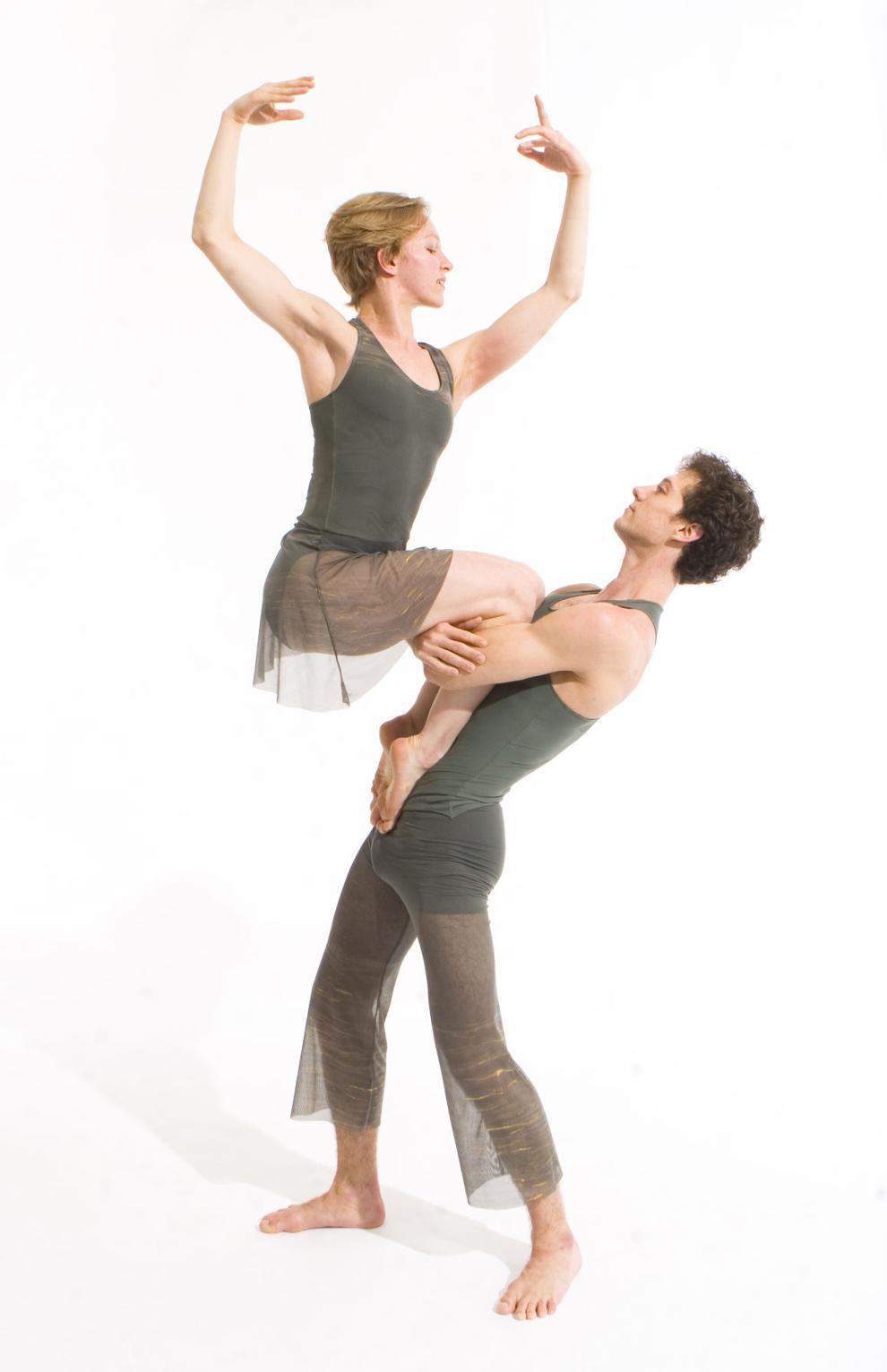 "It's a beautiful piece for five dancers," Owen says. "The music is Spanish baroque, performed by Jordi Savall and his ensemble. It's recorded music, but it's absolutely gorgeous. And the dancing reflects the gorgeousness."
The mood of "La Locura," she says, is "somber but also uplifting and hopeful" as it deals with "human relationships and how people interact."
Skarpetowska will be familiar to St. Louis dance fans from her piece "A Mariner," which the Big Muddy Dance Company performed in the New Dance Horizons program at the Touhill in 2014. With "La Locura," Owen says, the choreographer "really does a beautiful job with patterns — bodies intertwining and linking. It's really quite stunning to see."
Owen/Cox Dance Group will begin its 10th season in the fall.
"As we grew, we started reaching out to other music ensembles," Owen says. "So the collaborations became broader. But our mission has stayed the same: to present original dance and music."
Owen continues to dance with the company, "but not in all of the performances, particularly when I'm choreographing. And I'm not performing in Kate's piece.
"When I'm choreographing," Owen says, "I've discovered that if I can step back and see the picture without my being in it, the work is much stronger."
Audrey Simes
Imagination and passion are part of the choreographic process. And in the case of a new work by Audrey Simes, both clearly came into play.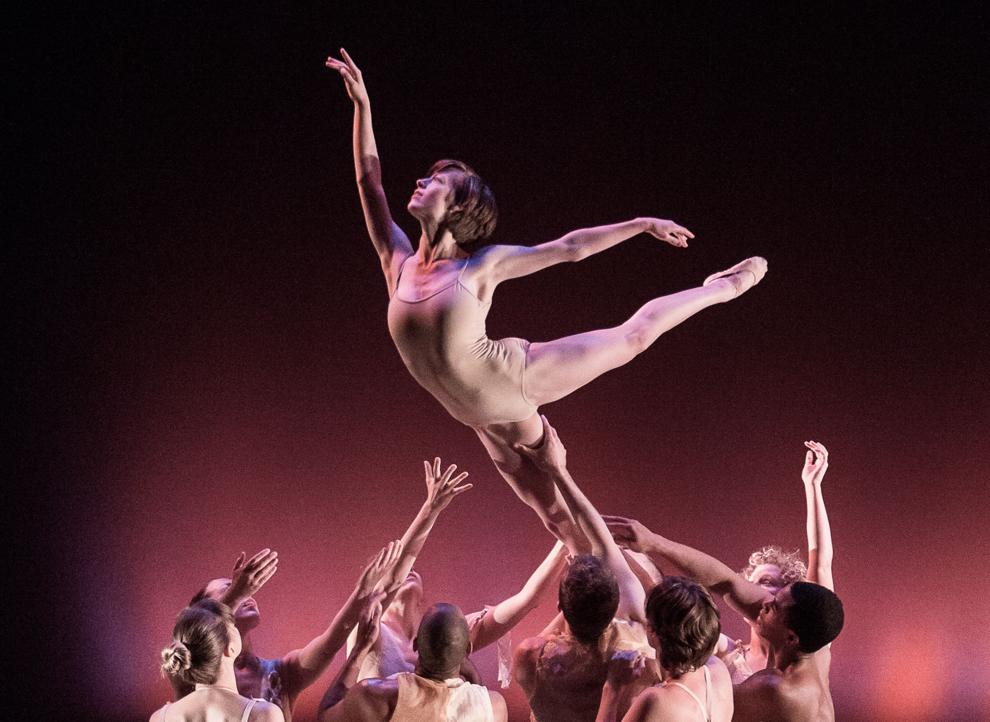 The title of Simes' piece "Tributary" refers to Coldwater Creek, which is in north St. Louis County and has become associated with radioactive hot spots. The creek was contaminated decades ago by nuclear waste created from the production of nuclear weapons during and after World War II.
Simes, who lives in Florissant, says she was concerned that so many people seemed to be unaware of Coldwater Creek and its history.
"That was surprising to me," she says. "And that, in and of itself, was enough reason to make a work about it. It's a huge environmental disaster, and I have a lot of friends and people that I love very much who are either living there currently, or from there, or whose families grew up there."
Commissioned by Dance St. Louis and performed by the Big Muddy Dance Company, "Tributary" will have its official premiere at 6 p.m. Sunday in the Touhill's Lee Theater. The piece, presented as part of the Young Choreographers' Project at the Spring to Dance Festival, was previewed last weekend in the Big Muddy's "Spring at the Sun" program at the Sun Theater.
Simes, 26, was born in Pasadena, Calif., and is partly of Japanese descent. She studied dance and other arts-related disciplines at Webster University, graduating in 2012.
Coldwater Creek's link to WWII was also a factor in the creation of "Tributary," Simes says.
"I definitely identify with my Japanese heritage," she says. "And the trajectory of my life has always somehow brought me back to things that happened as a result of that war."
"Tributary" is her first work for the Big Muddy.
"This is a huge privilege," Simes says. "I've never worked with a company of this caliber."
Project 44
Project 44 sets itself apart from most dance companies before a single step is taken. All of the performers in the Astoria, Queens-based ensemble are male.
Dancer-choreographer Gierre Godley, Project 44's artistic director, says the concept was born out of experience.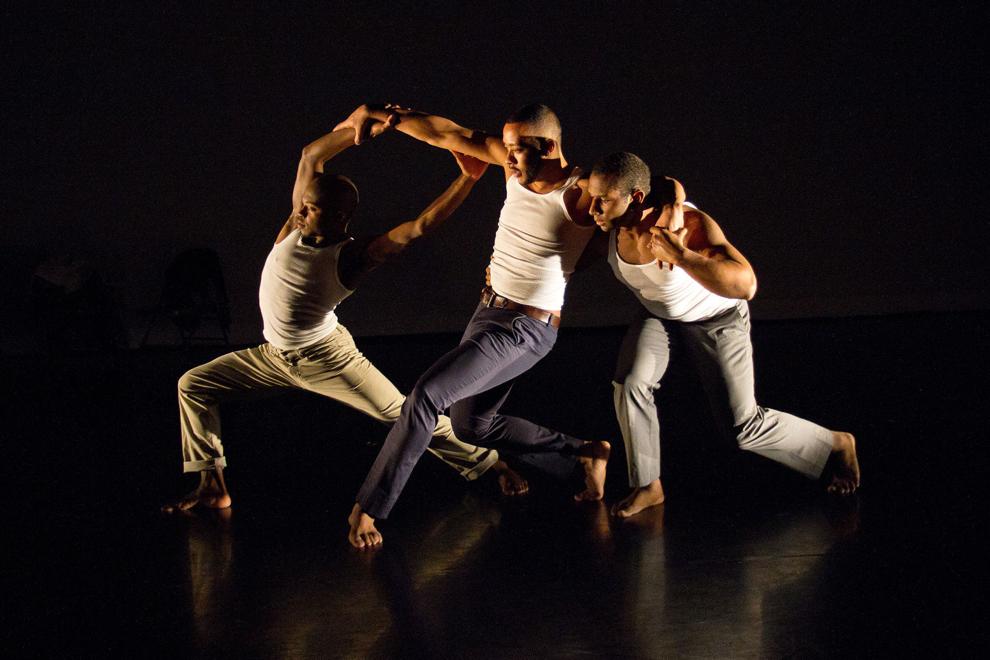 "I established the company in 2010, right after I graduated from grad school at NYU," he says. "And I was getting a lot of guesting opportunities with smaller companies and choreographers around the city who always needed a male. I found myself being a single male in a group, being used to partner ladies."
That set Godley thinking about what it would be like to create "an atmosphere where the male was the star, and it wasn't a one-time thing: where it was all men, all the time."
In effect, Godley says, the company "challenges ideas of how we see men and how we think of masculinity."
Project 44 will perform a piece called "Gandy Dancer" at 6 p.m. Saturday in the Touhill's Lee Theater.
"Gandy Dancer" takes its name from the slang term for early railroad workers, particularly African-American men in the South who sang work songs.
"Those men actually used rhythm to coordinate movement as they laid the tracks," Godley says. "Their songs had to do with love and loss and brotherhood." The piece is performed by three African-American dancers, including Godley.
Choreographing for an all-male company, he says, generally doesn't require any change in approach.
"But I will say that sometimes you have to teach a male how to be partnered," Godley says. "Because they're so used to being the one who's lifting, that sometimes being the one who's lifted doesn't come naturally."
The schedule
Lee • PUSH Dance Company (San Francisco), Barkin/Selissen Project (New York), Laura Careless/Alchemy for Nomads (New York), Afriky Lolo (St. Louis)
A-B • Owen/Cox Dance Group (Kansas City, Mo.), Houston METdance Company (Houston), Peridance Contemporary Dance Company (New York), St. Louis Ballet (St. Louis), Jennifer Muller/The Works (New York), Giordano Dance Chicago (Chicago)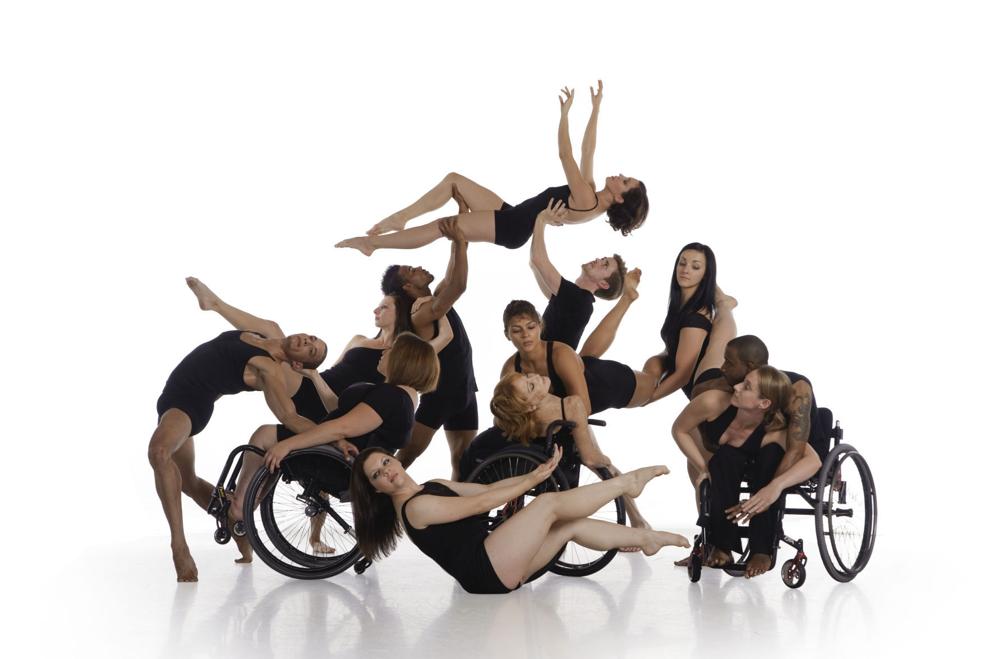 Lee • Common Thread Contemporary Dance Company (St. Louis), Project 44 (New York), Helen Simoneau Danse (Winston-Salem, N.C.), BODYART (Los Angeles)
A-B • MADCO (St. Louis), Thodos Dance Chicago (Chicago), Joel Hall Dancers (Chicago), Chicago Tap Theatre (Chicago), The Dancing Wheels Company (Cleveland), Grand Rapids Ballet (Grand Rapids, Mich.)
Lee • Three soloists: Tayia Deria, Tyra Kopf, Cheyenne Phillips; Three choreographers: Lindsay Hawkins (Common Thread Contemporary Dance Company), Audrey Simes (The Big Muddy Dance Company), Hanna Bricston (MADCO)
A-B • The Big Muddy Dance Company (St. Louis); Eisenhower Dance (Southfield, Mich.), Joffrey Ballet Duet (Chicago); Aerial Dance Chicago (Chicago); Dayton Contemporary Dance Company (Dayton, Ohio); Ballet Memphis (Memphis, Tenn.)
---
What Spring to Dance Festival • When 6 p.m. in the Lee Theater and 7:30 p.m. in the Anheuser-Busch Performance Hall, May 27-29; free performances at 5:30 p.m. nightly in the Touhill lobby • Where Blanche M. Touhill Performing Arts Center, University of Missouri-St. Louis, 8001 Natural Bridge Road • How much $10 (Lee) and $15 (A-B) per night; $20 for all performances in both theaters • More info 314-534-6622; dancestlouis.org