If you're looking for entertainment, St. Lou Fringe is prepared to accommodate you. And the entertainment is truly eclectic.
As in previous years, the eighth edition of the festival mostly situated in the Grand Center arts district ranges from avant-garde adventurousness to more familiar forms of expression. In the fringe tradition, it's a multifaceted experience.
"This festival is trying to bring opportunity," says Matthew Kerns, executive director of St. Lou Fringe. "What I mean by that is, we give you an empty stage and you, the artist, fill it with content. And the content can be anything you want or desire."
That approach, he says, "gives the artist an empowerment and an expression that they don't have anywhere else in this region. And it gives the patron opportunities to see art that is unlike anything else."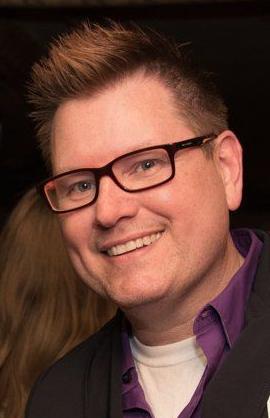 The six-day festival involving multiple venues and dozens of shows and performers is at once an opportunity for experimentation and a home for relatively mainstream fare including theater, Kerns says.
"We have original plays, original musicals; we have staged readings," he says. The schedule also makes room for visual art as well as "dance, poetry, puppetry, burlesque, performance art, music — you name it. It's multidisciplinary." That includes cabaret and comedy.
"On Wednesday night, we have a 'New Comedians Showcase,' which is a partnership with the Flyover Comedy Festival," Kerns says. "Three are brand-new comedians that we're introducing that night, plus four that you might know and love." The event is at 8 p.m. in the Kranzberg Arts Center's Black Box Theatre.
In addition, comedian Krish Mohan — who is scheduled to make a special appearance at the comedy showcase — will step into the spotlight for his show "Politely Angry: An Hour of Socially Conscious Comedy" at 6 p.m. Friday at the Kranzberg Arts Center Gallery, in the first of three performances.
Of particular interest in this year's lineup of dramatic offerings is the timely, immigration-themed "Check In," a production of the lowercase-named because why not? theatre company. The play, which will have the first of four performances at 6 p.m. Thursday at the .ZACK Theatre, addresses the issues that arise from illegal immigration and their impact on a fictional family.
"It's definitely a reaction to what's going on," says company founder Shannon Geier, who wrote the play. "People who have been here for years, and paid billions in taxes and raised their families and not gotten into any trouble — it just seems like their lives have been thrown into chaos."
The title of the play, which draws on research Geier conducted, refers to "the check-in that some people have to do with ICE (U.S. Immigration and Customs Enforcement). In the past, if you didn't have a criminal record, they just wanted to make sure that they knew where you were.
"Now, you may get told to come back in six months, or get told that you're on the next bus out of here," Geier says. "And so these check-ins have become a source of anxiety for people."
Geier says she's hoping to reach not just those who are already sympathetic to the problems facing people who entered the country illegally, but also those who embrace anti-immigration sentiment but are willing to consider a different point of view.
"When people leave (the troupe's) shows, they're always thinking about what they saw and talking about what they saw," she says.
St. Lou Fringe is a follow-up to an earlier fringe festival that had gone dormant but was revived in 2012 under the leadership of Em Piro, who served as executive director for five years and was succeeded by Kerns.
More than 2,400 people attended last year's event, Kerns says. Over the years, he says, the festival has evolved to become more user-friendly than it was at its inception.
"From my standpoint, there are logistical things that I look at," Kerns says. "The ticketing system has been streamlined. We don't do a badge anymore — you go through MetroTix. And the patron experience has been really worked on, so that it's nice and easy. And every year, the art just gets better and more polished."
So how does St. Lou compare to other American fringe festivals?
"I'm completely biased about it, but I'd say we're the best — simple magic, fast pace, interesting work, dynamic work. And it's over before it starts."
---
Scenes from the 2014 festival
Stay up-to-date on what's happening
Receive the latest in local entertainment news in your inbox weekly!