The St. Louis Art Museum has announced its next director, the first woman and first person of color hired for the top job at one of the city's most admired cultural institutions.
Min Jung Kim, 51, will lead the 142-year-old museum after the retirement of Brent R. Benjamin, who exits June 30, the museum announced Tuesday morning. She leaves the New Britain Museum of American Art in Connecticut, where she was director for six years. Her total compensation in St. Louis will be $515,000, which comes from an endowment by Barbara B. Taylor.
Born in Seoul, South Korea, Kim is also the first immigrant to direct the St. Louis museum and brings an "important international perspective" and strong focus on diversity, said Charles Lowenhaupt, president of the institution's board of commissioners.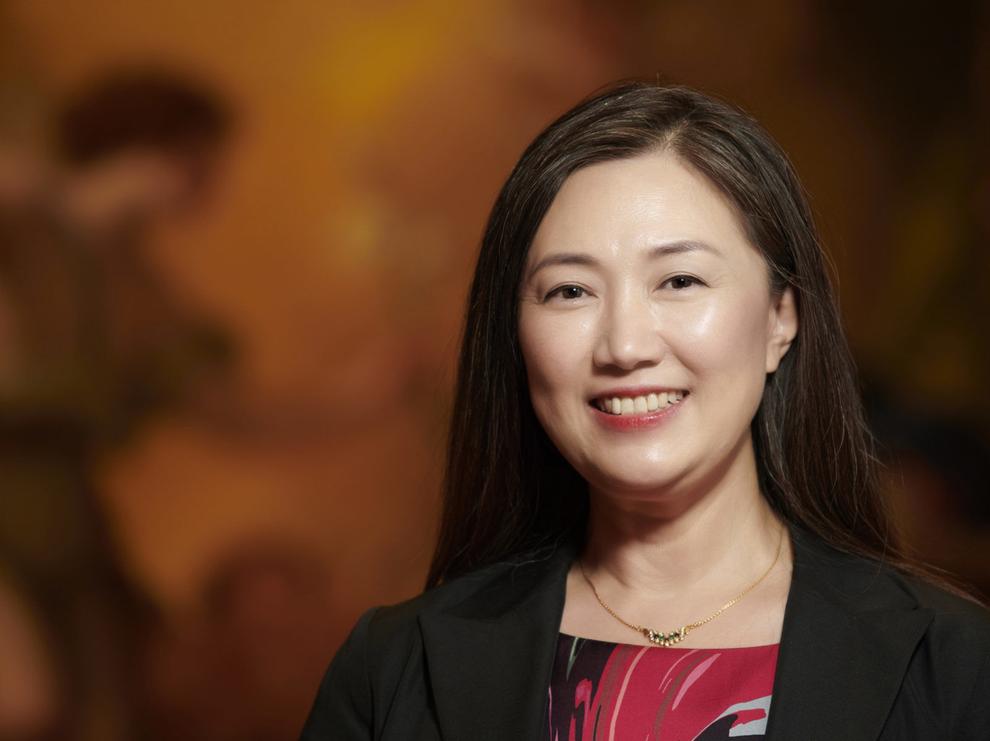 Arts and cultural organizations embark on initiatives to make staff, programming and audiences more inclusive.
With more than 30 years' experience in the U.S., including 12 at the Guggenheim Foundation, Kim was chosen as the "ideal director," Lowenhaupt said. A search committee considered about 50 possible candidates to replace the well-respected Benjamin and interviewed 10, Lowenhaupt said at a museum news conference.
Standing in a gallery of American art, with Missouri artist George Caleb Bingham's "Jolly Flatboatmen in Port" as a backdrop, Kim praised the St. Louis museum's reputation, collection and scholars. But, she said, what may be most remarkable is that the museum "recognizes that every great institution must continue to evolve and is genuinely open to continued inquiry and change rather than a desire to remain static." She said she hopes to help make the museum even more "relevant" to the community it serves and to expand its role in St. Louis.
Later, in an interview, she acknowledged that most art museums are focused on broadening their collections and making sure they are inclusive and diverse. What makes St. Louis different, she said, is the deep work commissioners have done in a diversity study and action plan while accepting that it is their responsibility to effect change. Keith Williamson, chairman of the search committee, said the choice of director was directly influenced by the museum's diversity study and focus groups.
"This is the kind of change and growth I want to be a part of," Kim said.
Kim previously worked as deputy director for external relations of the Eli and Edythe Broad Art Museum of Michigan State University. Other positions include managing director, exhibitions and programming at the Global Cultural Asset Management Group in New York. At the Guggenheim Foundation in New York, she helped establish partnerships with museums such as the State Hermitage Museum in St. Petersburg, Russia.
The daughter of a businessman and stay-at-home mother, Kim said she never imagined as a girl that she would become director of a prestigious art museum. She left South Korea for a liberal arts education at Wheaton College in Massachusetts, then earned her master's degree in art history at the Courtauld Institute of Art, University of London.
As head of the New Britain museum, the country's oldest museum focused on American art, she told Connecticut Magazine that her position gave her a chance to "really begin to think about what American art means, and in that process potentially be both expanding and redefining the very definition of American art so that it does represent greater diversity and inclusivity."
Kim's predecessor in St. Louis has been with the art museum since 1999. Benjamin announced in September his plans to retire this year. During his tenure he conducted a record-setting capital campaign to build a museum expansion. The museum also highlighted how he oversaw growth of the collection while championing a fellowship program to increase the number of minority professionals in the arts.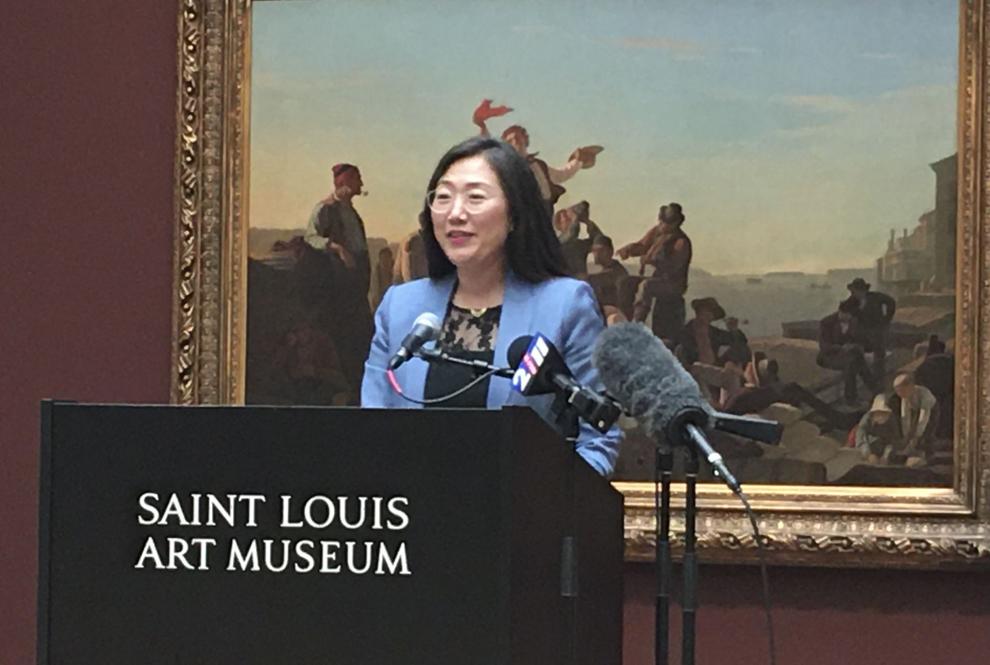 'Creative thought leader'
In a news release, Benjamin praised his successor, saying Kim "is known and respected as an inspirational and creative thought leader in the museum world."
The museum counts its founding as 1879, when it was called the St. Louis School and Museum of Fine Arts. Its first director was Halsey C. Ives, who also held the position when the museum's current home in Forest Park debuted in time for the 1904 World's Fair.
Since Ives' retirement in 1909, the museum has been led by nine other men (except for a few months in 1975, when Mary-Edgar Patton served as acting director).
Kim had never visited St. Louis until she interviewed for her new position. She brought back a Cardinals cap for her son, who is going into seventh grade. Her family must still search for a home and school, and Kim has no firm start date as director, except that it will be before Sept. 1.
The museum's deputy director, Carolyn J. Schmidt, will serve as interim director.