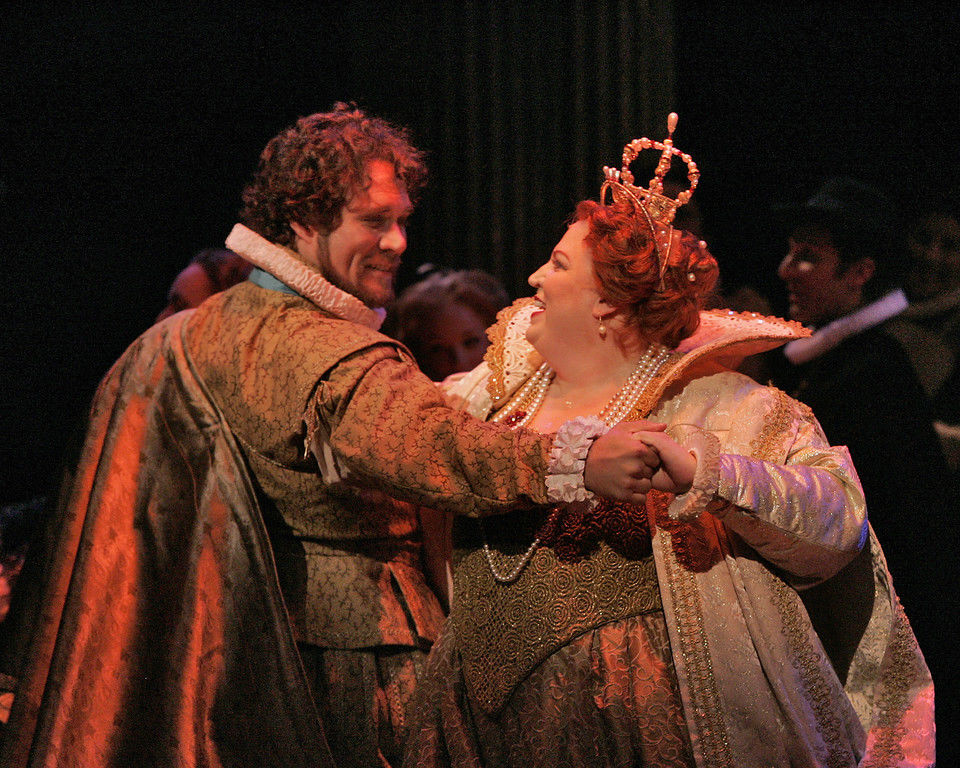 WEBSTER GROVES — Each year until her death, longtime opera fan Wendy Holmes Weil made her way from Tennessee to an apartment in Brentwood just so that she could attend nearly every performance of the Opera Theatre of St. Louis.
The former teacher and freelance copy editor even left the opera $1.2 million after her death. But that money has now sparked a court fight with her heirs.
Lawyers for the estate and the heirs notified U.S. Bank in October that they were disputing Weil's bequest, telling bank officials that turning over the money would be at the bank's "peril."
The bank filed suit last month in U.S. District Court in St. Louis, asking a judge to sort out the controversy. The suit says that in 2012, Weil named the opera as a beneficiary in a "Transfer on Death" agreement on a custodial account that held mostly securities. Transfer on death is a method of transferring assets after death without going through probate.
The suit says the controversy, and the resulting expenses, are already eroding the value of the account.
Lawyers for the bank and the opera have declined to comment. The lawyer for the estate and an opera spokesperson did not return requests for a response. Attempts to reach Weil's heirs were unsuccessful.
Public records on Weil are scarce.
She followed Daniel to St. Louis, where he worked for a decade at Concordia Seminary as a professor of historical theology and director of library services, a former colleague's memoriam says.
Daniel then moved to Slovakia. The couple divorced and he later remarried and had three children. He died in March at the age of 79.
Weil worked as an English teacher at Lutheran High School South in St. Louis County in the 1980s or 1990s. She later worked as a freelance copy editor for Concordia Publishing House, her friend and former boss Jim Heine told the Post-Dispatch.
Heine said Weil was a world traveler and "very smart, very creative, very artistic and … amazingly well read."
She was also a very private person who never talked about her background or her family.
"For me, it was sort of a mystery," Heine said.
She later moved, ending up in Tennessee, but would return every year for the opera season, Heine said, "and would attend almost every performance."
Heine and his wife also attended, and would catch up with Weil when they saw her. Heine said Weil was "enchanting and very nice," and a "very astute opera fan." He said she also volunteered for the opera. "I'm not surprised she would leave something to the Opera Theatre of St. Louis," Heine said.
Weil's decision to leave money to the opera was public at least as far back as 2017, when the season program named her as one of the more than 100 "Crescendo Circle" members who'd included the opera in their "estate planning."
She died in Lincoln County, Tennessee, in May 2019 at the age of 72, according to probate documents. Those documents estimated that her estate was worth only $100,000, and that she had only one known next of kin, a sister.
Her 2002 will, which had been in an Alabama safety deposit box, leaves her King Edward silverware to one friend from Pennsylvania, who is also the executor of the estate, and her jewelry and the rest of the estate to another friend.
The $1.2 million would represent a significant donation. The opera reported almost $4.9 million in nongovernmental contributions or grants in the 2019 fiscal year.