Husband-and-wife artists Kevin and Jennifer Box clearly enjoy working and creating together, but they don't consider themselves great at origami.
She'll fold cranes over and over, and he folded paper airplanes as a kid.
But what they are good at is working with master origami and paper artists to create oversized, metal origami sculptures.
The Boxes are in town this week to install and debut "Origami in the Garden" at the Missouri Botanical Garden. The exhibition, which was scheduled to open last year but was delayed because of the pandemic, opens April 17.
"We have flapping birds, galloping ponies, floating boats, flying cranes — we got it all," says Kevin Box, leading a tour April 13.
"Emerging butterflies," Jennifer Box chimes in.
"Emerging butterflies," he repeats. "We got it."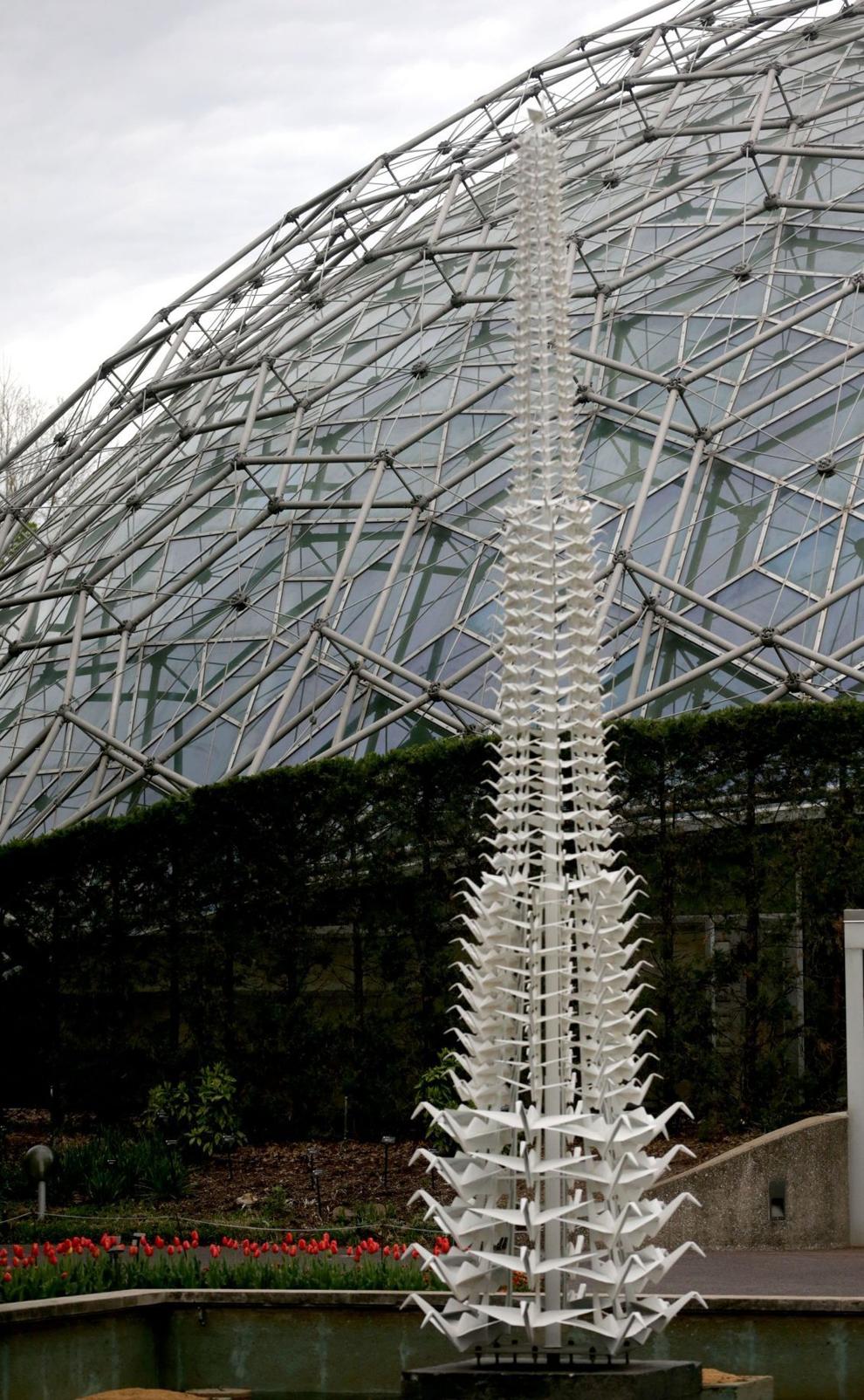 The 18 large-scale installations sit throughout the garden, with "Master Peace," a tower of 500 cranes, situated in the main pool in front of the Climatron. The centerpiece is 25 feet tall, and with the reflection in the water, dyed black, it creates the illusion of 1,000 paper cranes.
According to Japanese legend, folding 1,000 paper cranes will make a wish come true.
To make many of their pieces, the Boxes work with origami and paper artists Te Jui Fu, Beth Johnson, Michael G. LaFosse and Robert J. Lang. Smaller examples in the visitor center entrance show what a sculpture would look like if it were unfolded. Kevin Box sees those folds as part of its story.
"What I like about origami is it always starts with just one blank page. It feels very accessible to anybody at any age," he says. "You make something wonderful out if it within your skill level, and at the end you have a nice design. But if you unfold it, there's this story of the complexity, the beauty of what's invisible in life."
Kevin Box, who turns 44 next week, studied graphic design and worked designing things like soda cans and chip bags before he decided he wanted to make something permanent.
He studied metal casting and developed a method to cast paper into metal, which he jokes is a simple, 35-step, 12-week process.
Meanwhile, Jennifer Box, 48, worked in New York as a dancer before moving to Santa Fe in 2005 to work for a nonprofit dance company. She moved there on a Wednesday and met Box at his show that Friday night, at one of his sculptures, "Crane Unfolding." The couple married the next year.
"He was explaining that piece to me, and I remember thinking that this guy is it, or he's full of it," she says. "And it took a couple more months to figure it out that he really was the real deal."
Their first "Origami in the Garden" installation debuted in 2014 at the Santa Fe Botanical Garden. They will present smaller shows this summer and fall at Wellfield Botanic Gardens in Elkhart, Indiana, and at Reiman Gardens in Ames, Iowa.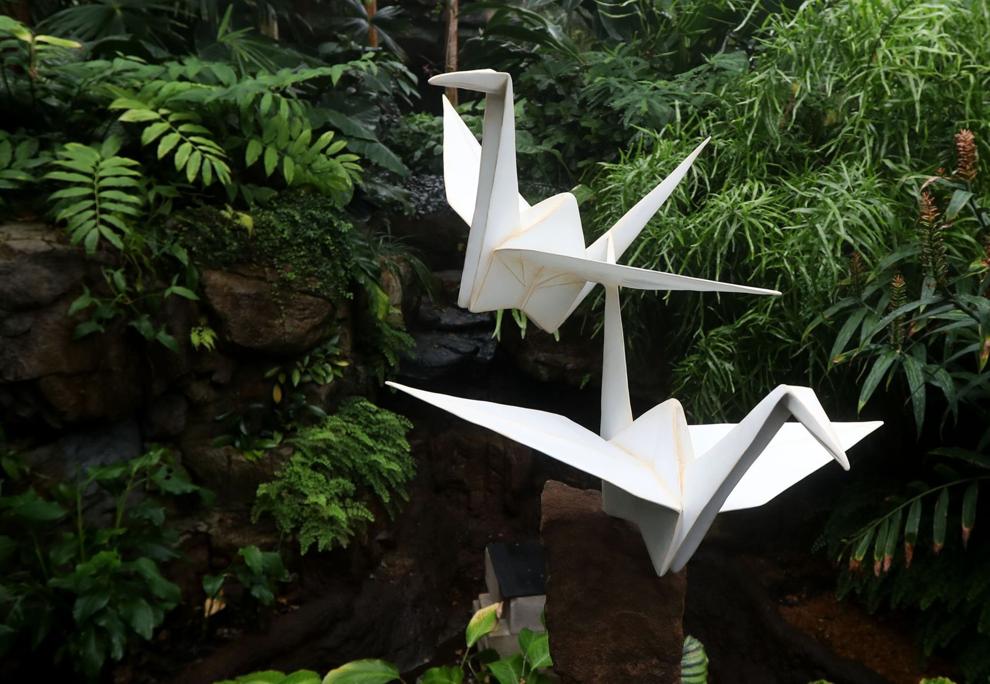 Missouri Botanical Garden visitors can use their smartphones to hear the Boxes talk about each piece. The couple also will give a live virtual tour of the exhibition at 10 a.m. April 16 on the garden's Facebook page.
Jennifer Box works on the administrative end with gardens and galleries across the country, but she also collaborates with her husband on pieces.
One piece, hanging in the Climatron, depicts two white stainless steel cranes sitting on a perch, cast in bronze from olive branches from their home in Santa Fe. She came up with the piece's title, "Sway With Me"; he first suggested calling it something like "Swingers."
"It's a fun ride that we're on right now," she says. "And it's just amazing to be artists now in the 21st century. Our lives individually are very good. Our life together is so much better shared."
What "Origami in the Garden" • When April 17 through Oct. 10; hours are 9 a.m.-5 p.m. Tuesday-Sunday • Where Missouri Botanical Garden, 4344 Shaw Boulevard • How much Included with garden admission ($14, free for members) • More info 314-577-5100; missouribotanicalgarden.org
Editor's note: Updated to reflect new time for Facebook Live tour.
Photos: Giant origami sculptures take shape at Missouri Botanical Garden
Scenes from OrigamiintheGarden
Scenes from Origami in the Garden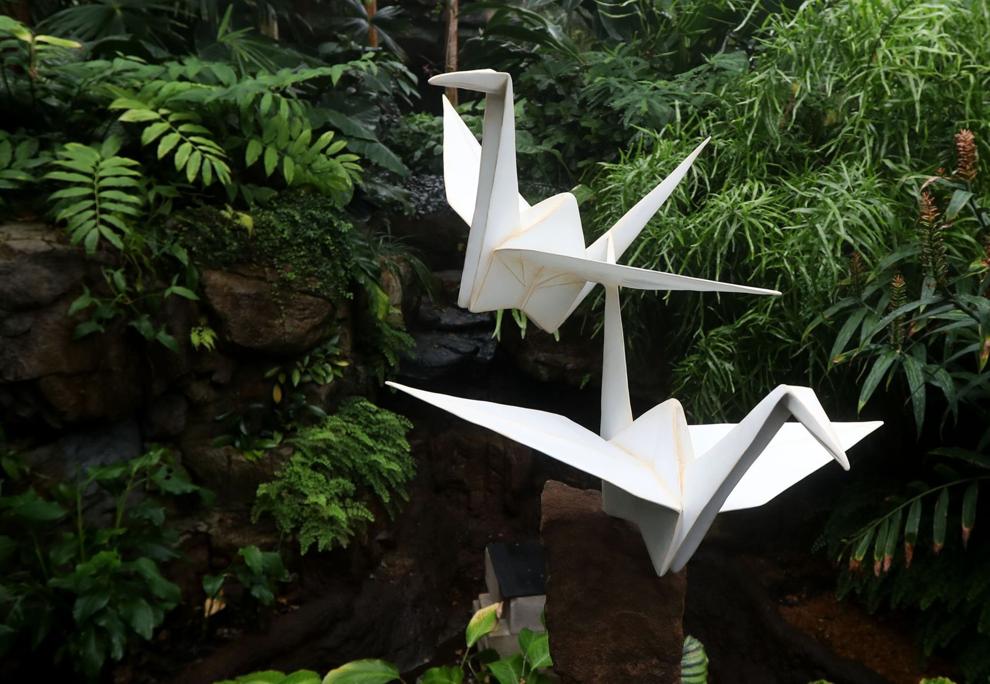 Scenes from Origami in the Garden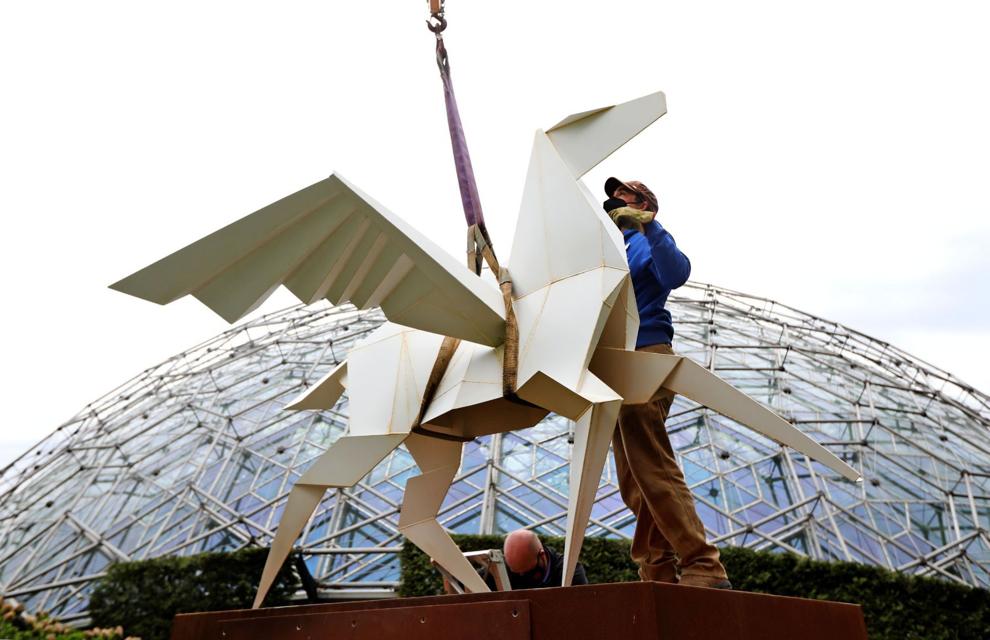 Scenes from Origami in the Garden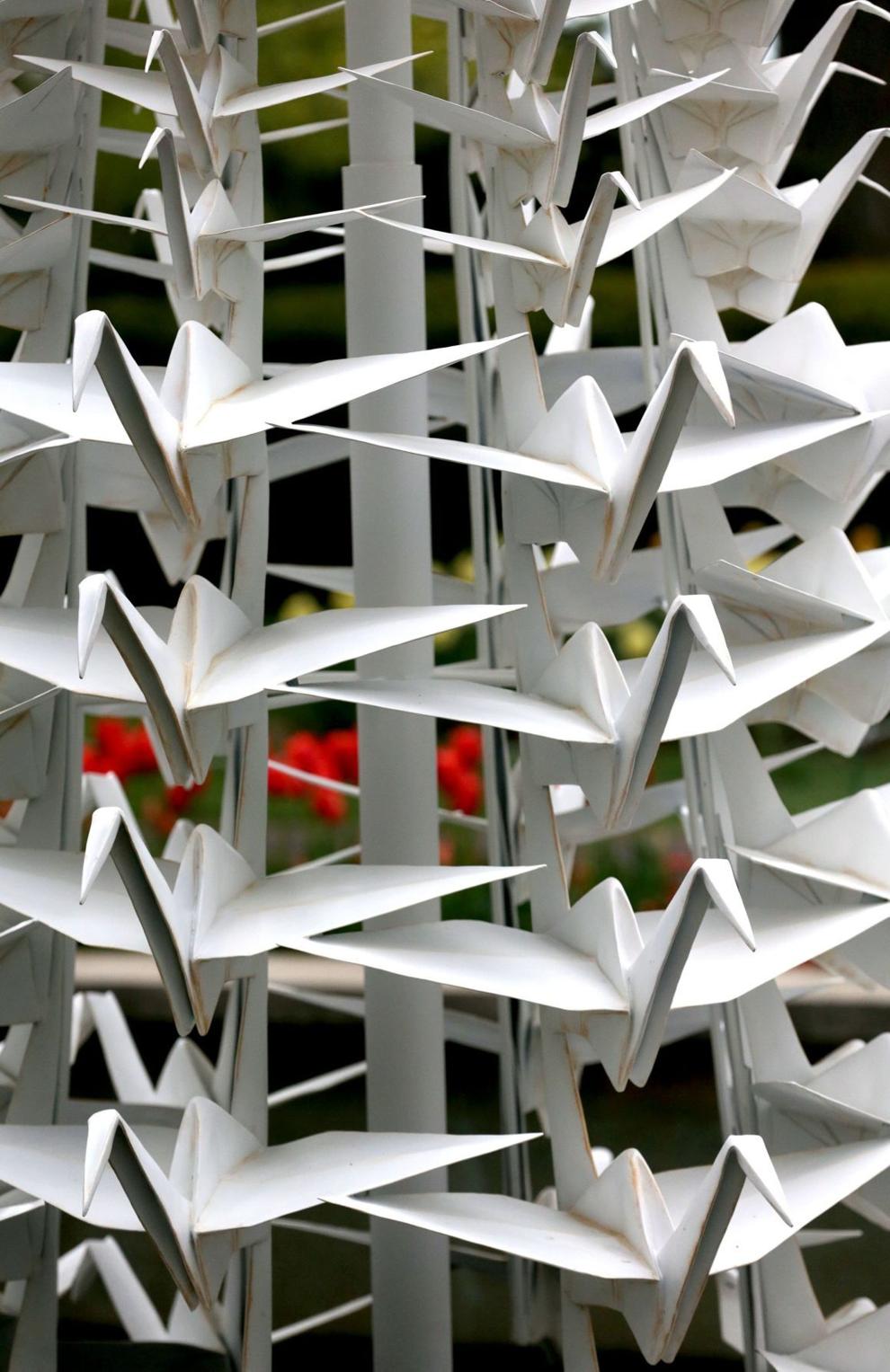 Scenes from Origami in the Garden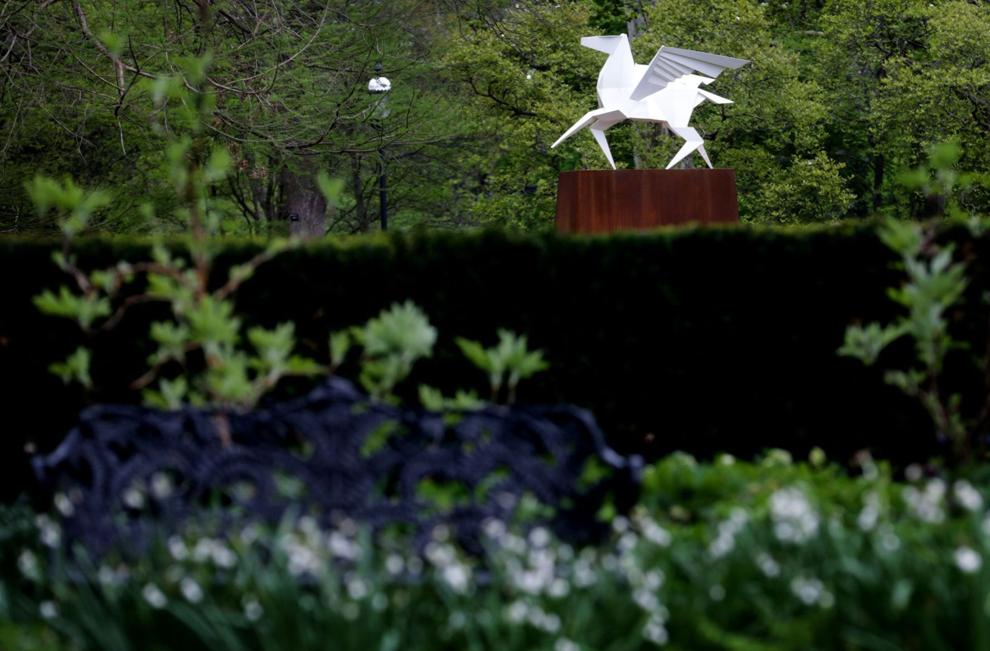 Scenes from Origami in the Garden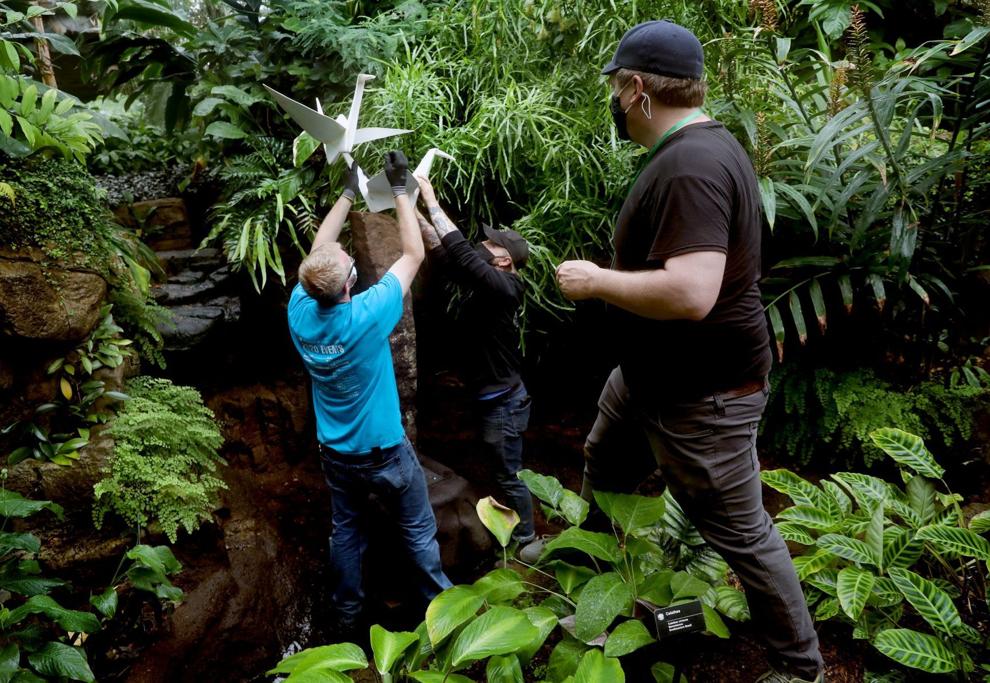 Scenes from Origami in the Garden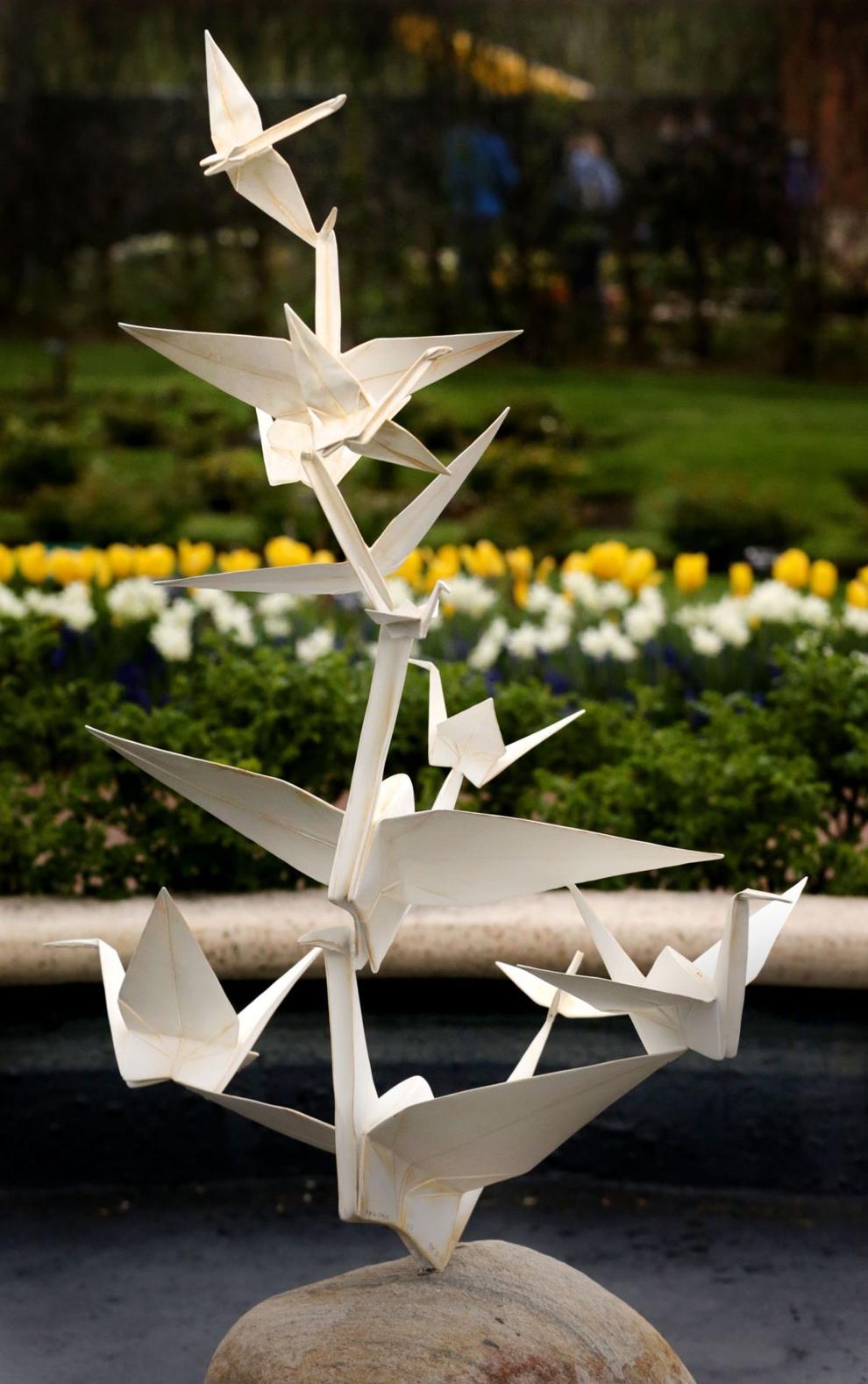 Scenes from Origami in the Garden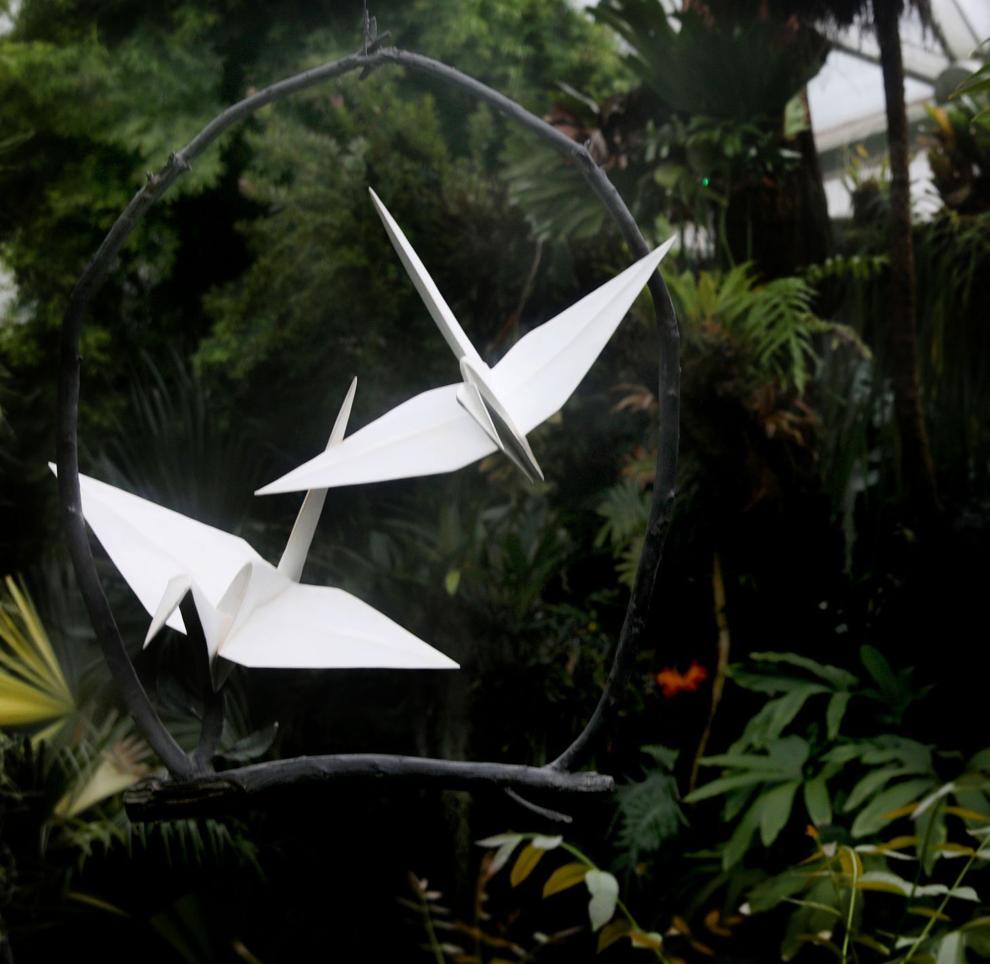 Scenes from Origami in the Garden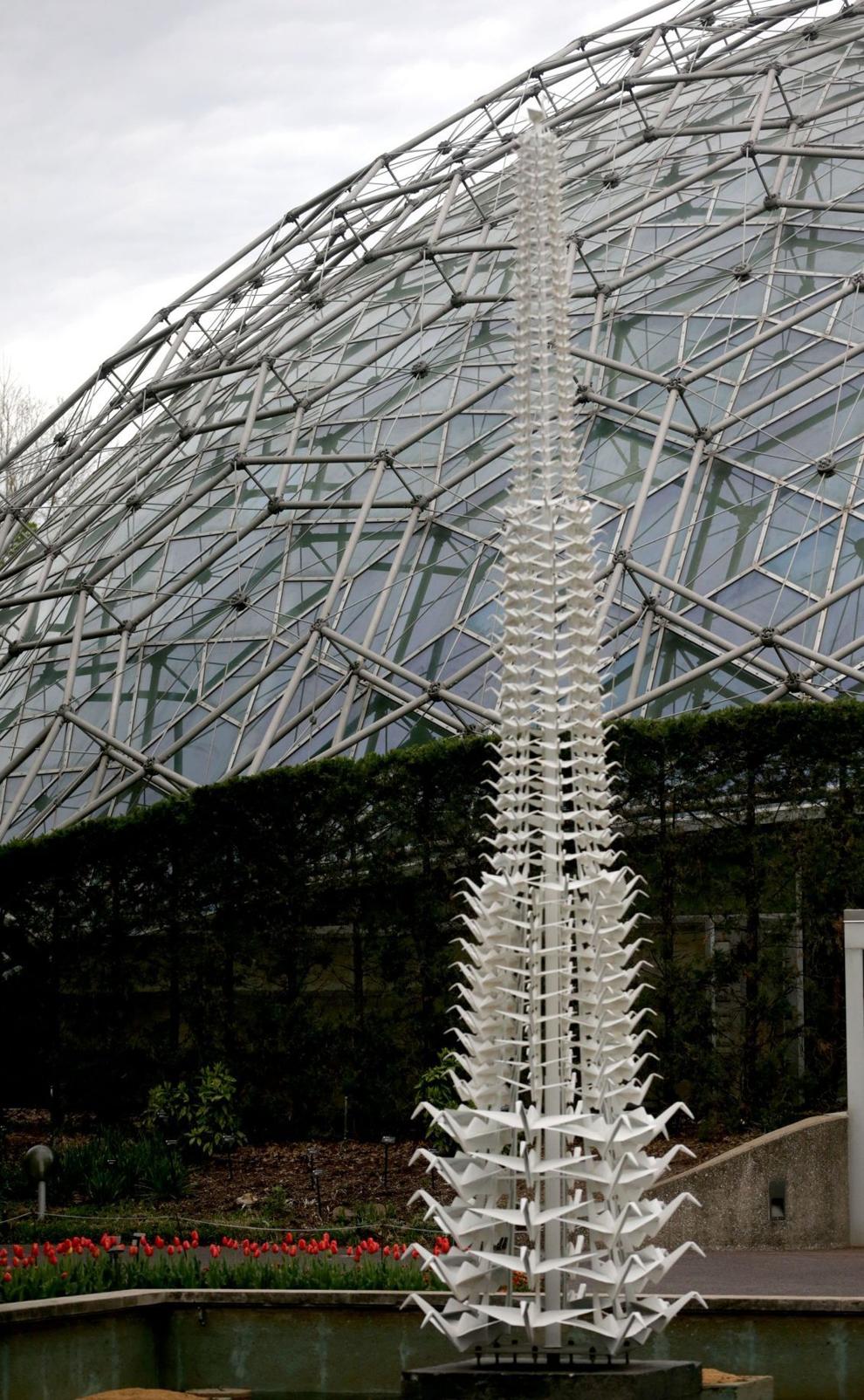 Scenes from Origami in the Garden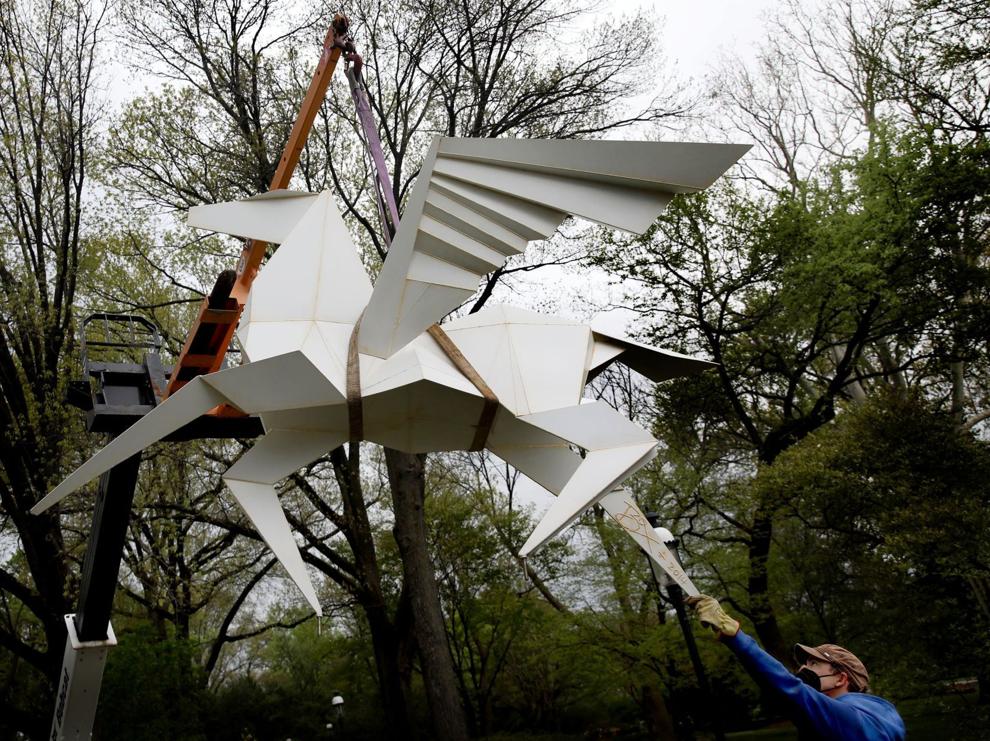 Scenes from Origami in the Garden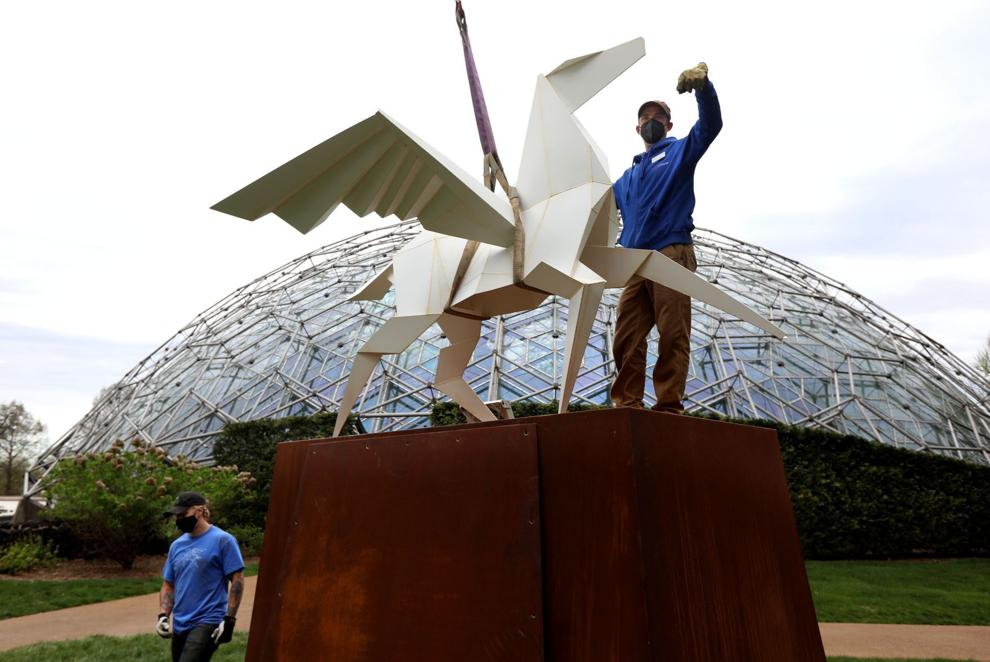 Scenes from Origami in the Garden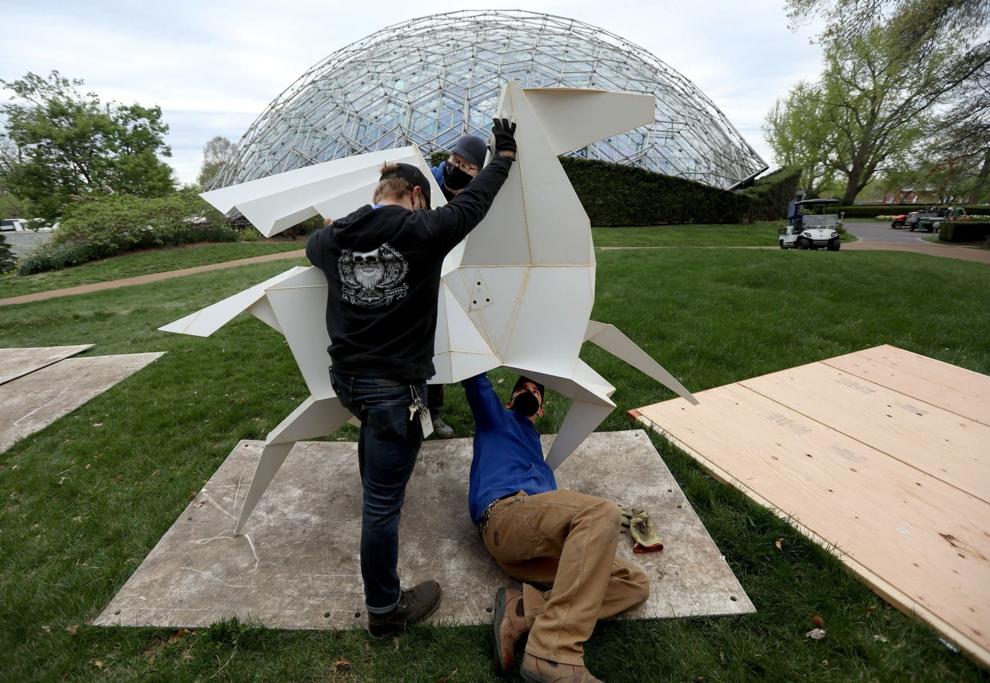 Scenes from Origami in the Garden