There's nothing like a Broadway musical to lift your spirits, especially in these pandemic-altered times. But under the circumstances, it's unlikely that you'd have the opportunity to see one onstage.
Which brings us to "The Prom," making its streaming debut Dec. 11 on Netflix. The story of Broadway performers who invade an Indiana town on a crusade against homophobia, the film boasts a starry cast including Meryl Streep, Nicole Kidman and James Corden. And the end credits feature the names of two St. Louisans who were producers of the stage version.
Jack Lane and Andrew Kuhlman both hold down day jobs at Stages St. Louis — Lane as executive producer and Kuhlman as associate producer. Although neither was directly involved in the acclaimed musical's transition to the screen, they're happy that the show they had so much faith in has been embraced by Netflix — and now has the potential to reach a much wider audience.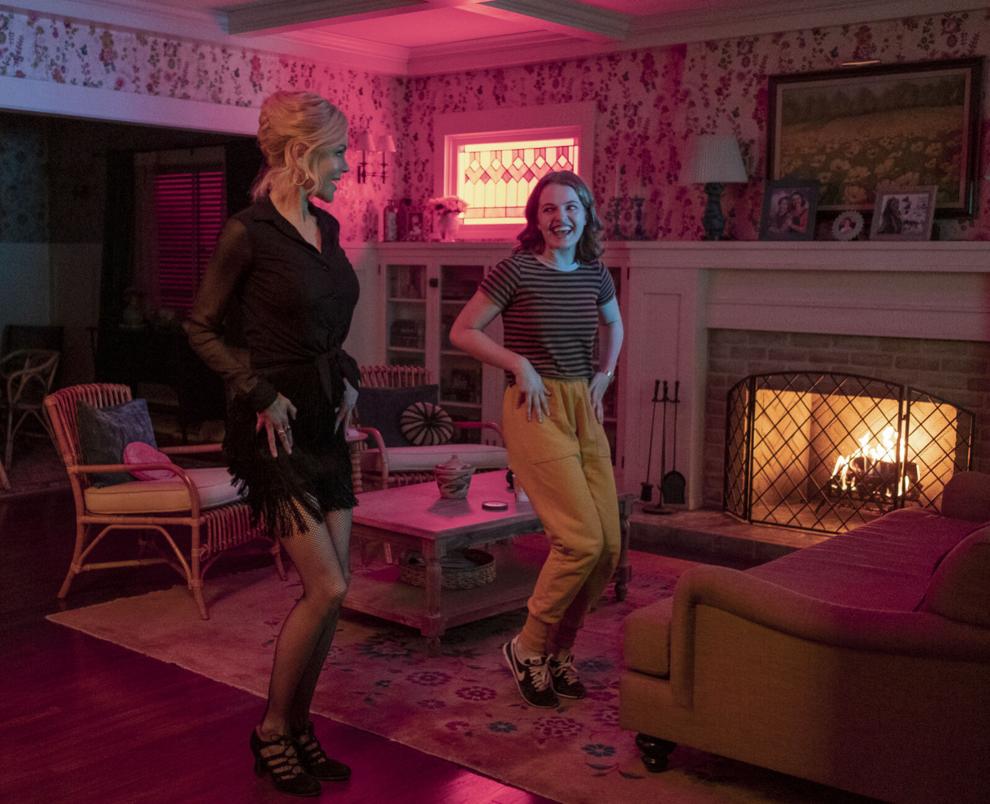 "As a Broadway producer, I often get invited to see shows when they're out of town," Lane says. In that spirit, he caught an early performance of "The Prom" at the Alliance Theatre in Atlanta in 2016.
"I have a vivid memory of going, with a co-producer friend of mine," he says. "And about 20 minutes into the show, I whispered to my friend, 'Is this as good as I think it is?' And he said: 'Shut up! Yes, it is.' And it was."
Kuhlman says he became a co-producer on "The Prom" at Lane's suggestion. At first, the idea struck him as "too big of a dream." But Lane persuaded him otherwise.
"A series of things happened so that it fell into place, and the show was sitting right there in front of me," Kuhlman says. "It was all thanks to Jack and the working relationship we've had all these years."
"The Prom" began Broadway previews in October 2018 at the Longacre Theatre, opening in November and running through August 2019. The cast included Muny favorite Beth Leavel as Dee Dee Allen and Brooks Ashmanskas as Barry Glickman. The show was directed and choreographed by Casey Nicholaw, with a book by Bob Martin and Chad Beguelin, lyrics by Beguelin and music by Matthew Sklar.
The musical's plot shifts into gear when a musical starring Dee Dee and Barry receives a devastating review on opening night. With nothing to do and eager to regain their dignity, they decide to champion the cause of a teenage girl who has been denied the right to bring her girlfriend to the prom.
The New York Times hailed "The Prom" as "a joyous hoot. With its kinetic dancing, broad mugging, and belty anthems, it makes you believe in musical comedy again."  
The film adaptation is directed by Ryan Murphy ("Glee"), who worked from a screenplay by Martin and Beguelin.
"We were treated really respectively by Netflix and by Ryan in particular," Martin says. "The actual screenplay is very close to the original Broadway show, and we worked closely with Ryan to create some additional material."
Beguelin says that Dee Dee, Barry and their fellow thespians "were characters that we could base on people we knew. We didn't cast them as villains, but they weren't saviors either. It's always fun to make fun of the business you work in."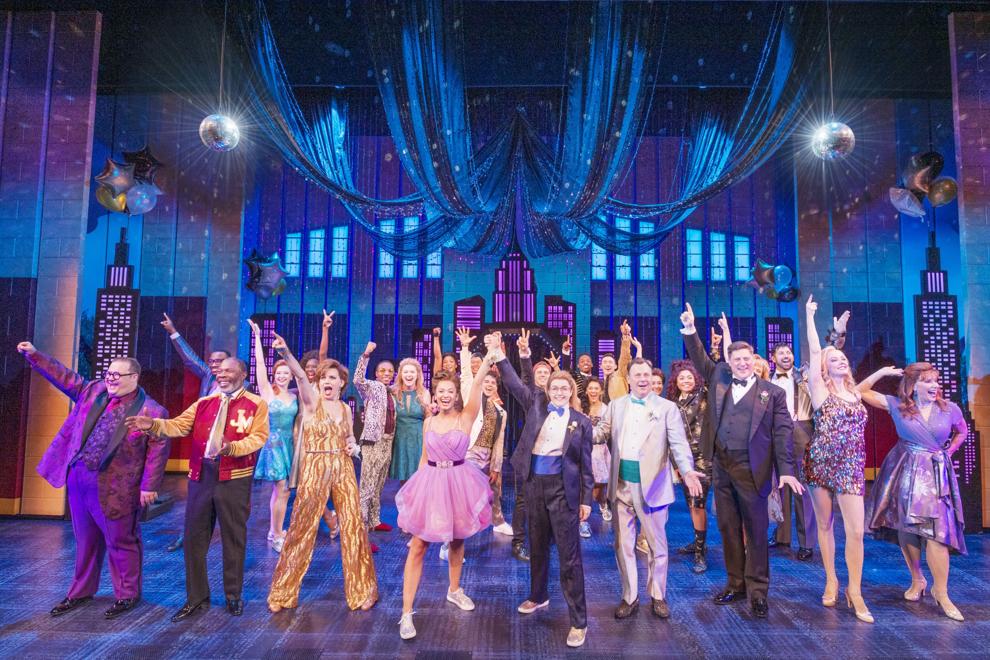 Yes, Virginia, there is a Broadway. It lives in our hearts and, now, it thrives on Netflix, thanks to Ryan Murphy's all-too-glossy adaptation …
Murphy had come to the Longacre to see the show and "loved it so much," Lane says. "And literally, on the spot, said he wanted to do it as a movie. Which is kind of a fantasy in so many ways."
According to Lane, Murphy "wanted to make a big, old-fashioned musical — with great dancing and a huge heart and a huge message. He knew that Netflix would want to do it. And they wanted to do it in a very big way."
In its jump to the screen, "The Prom" was completely recast. The ubiquitous Streep plays Dee Dee, "Late Late Show" host (and Tony winner) Corden is Barry, and film and TV stalwarts Kidman and Andrew Rannells portray theater pals who accompany them to the heartland. Also in the cast are Kerry Washington ("Scandal") and Keegan-Michael Key (of Key and Peele fame).
Although "The Prom" runs the risk of portraying the Midwest as culturally backward, Kuhlman says that ultimately the show delivers an inspiring message.
"I thought it was beautiful how the Midwestern characters were open to learning and open to listening," he says. "And we see these characters evolve."
Lane says that his experience with "The Prom" has been among his best as a producer.
"This is the only Broadway show I was the lead producer on," he says. "When I pick shows, I pick them with my gut, and I pick them with my heart. I have to be moved by them. When I saw 'The Prom' in Atlanta, I was really blown away by it."