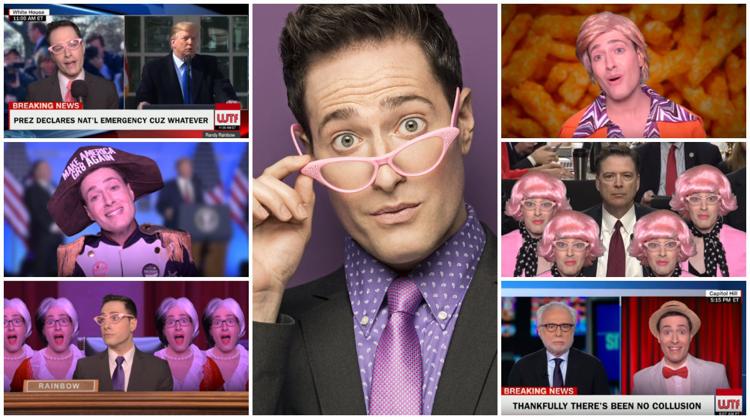 In Randy Rainbow's world, Adderall rhymes with border wall, coldhearted liars with climate deniers, election with pumpkin-like complexion.
In Randy Rainbow's world, a pith helmet, a nun habit and pink cat-eye glasses get equal billing on the green screen with the likes of former Secretary of State Hillary Clinton, Vice President Mike Pence and President Donald Trump.
It's Randy Rainbow's world, and we're living in it.
"Everyone else is just stressed and drinking a lot, which is probably what I'd do otherwise," he says. "I have a way to channel this. I get to joke about it and sing show tunes."
Rainbow — his real name — rocketed to viral YouTube fame after the 2016 presidential election with his satirical, musical, political and, yes, liberal videos.
His creations usually start out as "interviews" between Rainbow and political figures, edited together from TV news clips.
When Rainbow starts singing, it becomes a true political spectacle.
His parodies are instant earworms: "Desperate Cheeto" sounds like "Despacito" by Luis Fonsi, "Alternative Facts" like "Jellicle Cats" from "Cats" and "Kavanaugh!" like the overture from "Camelot."
Now, he's taking his show on the road, with a performance Saturday at the Pageant.
The live show is a mix of his online hits accompanied by a small band, with a mix of stand-up comedy, a question-and-answer segment and a big video screen in the background.
The screen will display familiar imagery from his web videos, including clips from news interviews and a chorus of Randy Rainbow clones.
"Basically, I just don't want to pay for backup singers," he joked about his cut-and-paste video editing skills. "It's very easy to work with just me."
Rainbow, 37, produces the videos himself from his two-bedroom apartment in Queens. One bedroom serves as his production studio, outfitted with a green screen and video equipment, all of which he taught himself to use.
He monitors the news, and when inspiration strikes, he has to act fast.
He allows himself no more than 48 hours after a scandal or news event to post a video in response. He writes a song in about four hours, records the vocals for another three, films in three more and usually stays up all night editing the whole thing together.
"I have not slept in more than two years," he says. "I can go a little crazy. I try to just remind myself that I'm not CNN, and I don't have to deliver every single story."
Since he's a one-man band, he can name the "network" on which his "interviews" air. His initials, RR, often appear in a graphic at the bottom of the screen in a typeface resembling the CNN logo. Sometimes, his videos carry branding for the WTF network.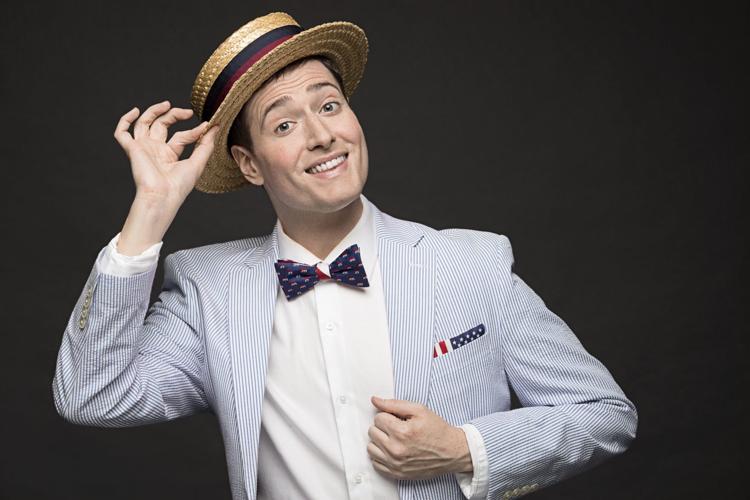 Theater kid
Rainbow grew up on Long Island and in south Florida, the son of a secretary and a talent agent, and was always performing. When he was 8 years old, he put on a big backyard performance of Snow White, with his female friends as the seven dwarfs and the prince.
"And I was Snow White, obviously," he says.
He dropped out of community college, did a stint performing on a cruise ship (in its Mermaid Lounge) and then moved to New York, where he waited tables and worked as an assistant to theater producers.
As he sat bored behind a reception desk, he started a theater blog.
In 2010, he started making videos of himself having imaginary chats with stars using real audio clips. Videos like "Randy Rainbow Is Dating Mel Gibson" and "Randy Rainbow Kicks it With Kanye West" gained a loyal following, and even more viewers tuned in once the videos turned political.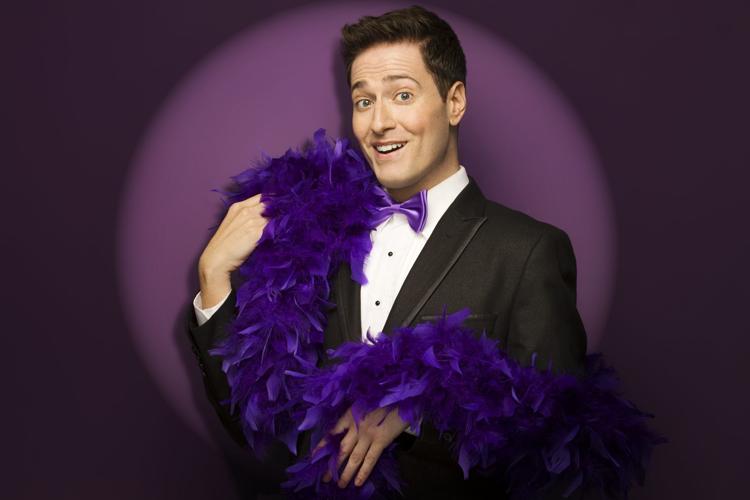 On Facebook, where Rainbow has nearly a million followers, his videos rack up millions of views each (10 million alone for "A Very Stable Genius"). Rainbow has nearly 250,000 subscribers on YouTube and 234,000 followers on Twitter.
Trump is not among them. (Though Lin-Manuel Miranda, Jim Gaffigan and "Weird Al" Yankovic are.)
Rainbow says he's surprised he doesn't receive more hate mail — and he has fans all across the political spectrum. He figures that's because he plays a character that's an exaggerated version of himself.
"That's less threatening to people," he says. "People will say, 'I don't agree with you in any way, and I hate black people and Jewish people and gay people, but I love your videos.'"
"Well," Rainbow says dryly, "that's lovely."
He says that's the role of comedy: to make a statement about an issue through the filter of humor. "If I do a video that pokes fun at Melania (Trump), then I shouldn't be called a bully. I'm the little guy picking on the big guy. If the other way is true, the big guy picking on the little guy, that's injustice."
He says his most "amazing pleasure" is hearing from some of his heroes. Bernadette Peters came to his live show, he got a thank-you letter from Hillary Clinton for a birthday video he made and he communicates with Stephen Sondheim.
Steve Martin and Martin Short recently showed up at a performance and waved him over to their table afterward. Martin complimented Rainbow on his comedy and timing and wrote him a "beautiful" email the next day, Rainbow recalls.
"That doesn't even fit into my brain," he says.
As for the future, Rainbow says he's developing a television show, and he hopes to work on an album and a book. He's not sure if his humor will remain political.
"I think I'll always go where there's heat or controversy," he says.
In the meantime, Rainbow waits for the day Trump tweets about him.
"I would imagine that somebody from his administration must have seen a video by now," he says. "I have never heard a peep from them, but I'd love to."
Maybe he'll make a video about it.
What "Randy Rainbow Live" • When 8 p.m. Saturday • Where The Pageant, 6161 Delmar Boulevard • How much $39.75 • More info 1-800-745-3000; ticketmaster.com