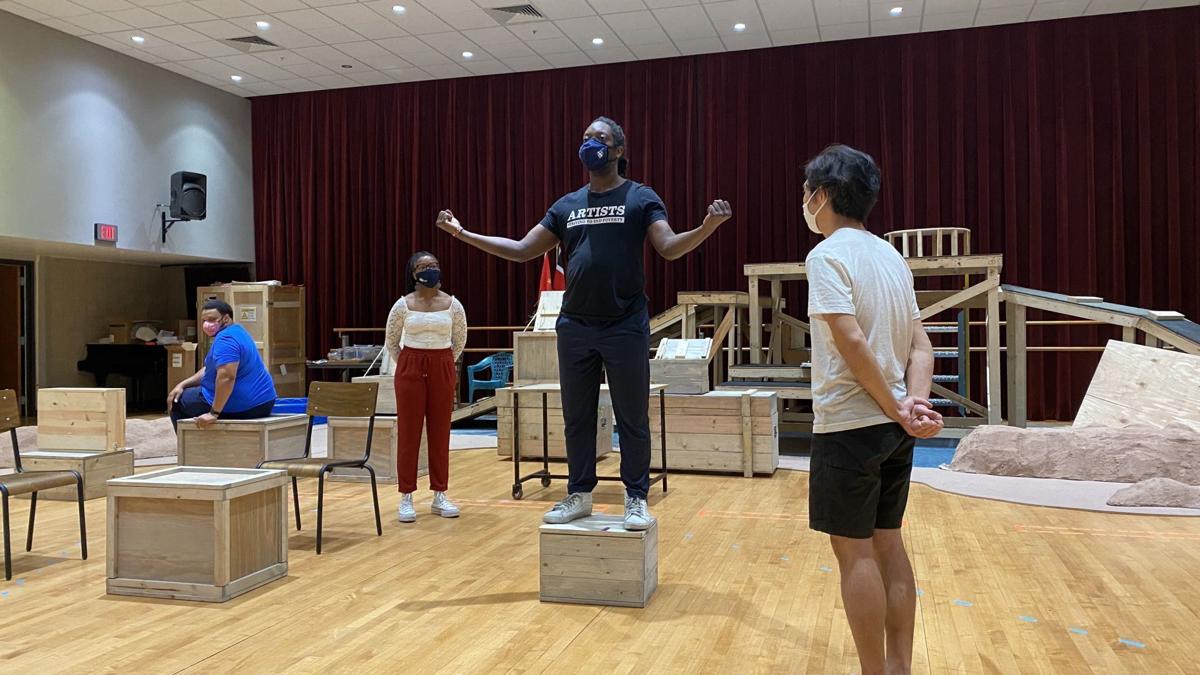 'Mlima's Tale" marks a return to live, in-person performance for the Repertory Theatre of St. Louis. The play by Lynn Nottage is also the Rep's first offering at COCA's new state-of-the-art Catherine B. Berges Theatre.
But the 2018 drama is noteworthy in its own right and likely to intrigue adventurous theatergoers. "Mlima's Tale" traces the journey of an African elephant's tusks — and spirit — from a Kenyan game preserve through the illegal ivory trade. The New York Times praised the original production, directed by Jo Bonney at the Public Theater, as "a beautiful, endlessly echoing portrait of a murder and its afterlife."
"I'm so excited for theater to be back, up and running," Nottage says. "It's kind of monumental, after so long."
"Mlima's Tale" is directed at the Rep by Shariffa Ali and choreographed by Kirven Douthit-Boyd. The cast includes Kambi Gathesha (as Mlima), Ezioma Asonye, Will Mann and Joe Ngo.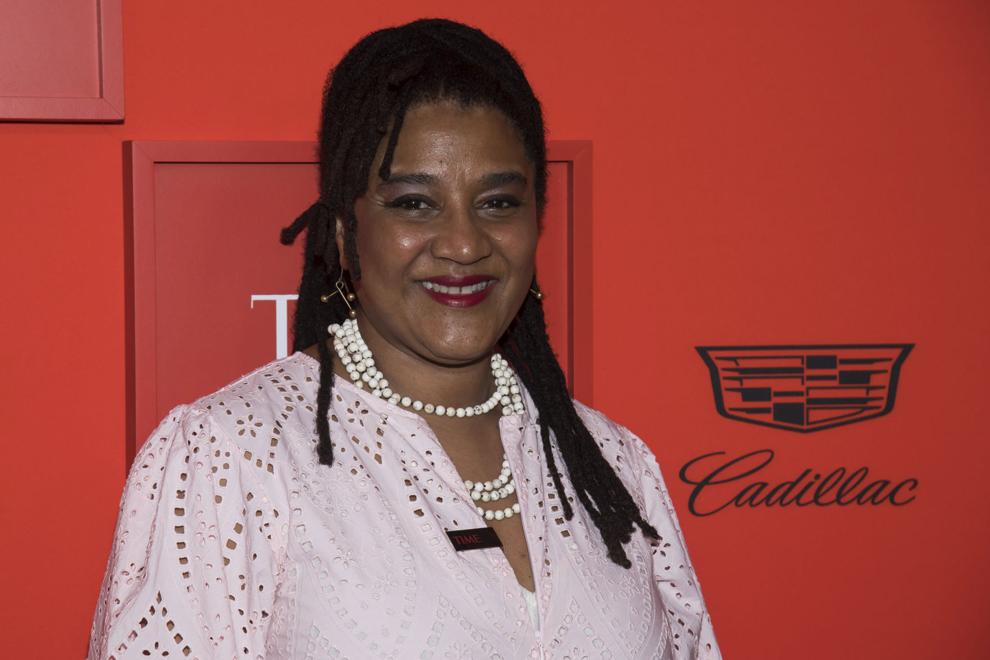 Audience capacity will be limited to about 30%. Among other precautions, guests must wear masks at all times, seating will be socially distanced and playbills will be digital.
The idea for "Mlima's Tale," Nottage says, came from a conversation that she had with Oscar-winning director Kathryn Bigelow ("The Hurt Locker"), who was originally set to direct the play.
"She's very passionate about the plight of elephants," whom poachers kill for their ivory tusks, the playwright says. Bigelow had in mind a theater piece that connected with people "on a visceral level." Nottage began doing the research, in the process coming across "The Ivory Highway," a 2014 Men's Journal article by Damon Tabor that she says was "in some ways an inspiration for the play."
Director Ali, who is of Kenyan heritage, says that her interpretation of "Mlima's Tale" will reflect that perspective.
"Every director is tasked with making the production their own," she says. "And I think that mine will be informed by my sensibilities as a Kenyan, telling a story from my home."
The 52,000-square-foot addition, which includes a state-of-the-art theater, will have to wait until at least 2021 for larger productions.
"Mlima's Tale" is the latest Nottage play with an African connection. "Mud, River, Stone" (1996) involves an African American couple vacationing on the continent who find themselves taken hostage in a rundown colonial hotel. "Ruined," set in a small mining town, dramatizes the struggles of Congolese women to survive civil war.
Ali, who calls Nottage "one of the greatest living playwrights of our time," has also directed works by African American playwrights including Jackie Sibblies Drury ("We Are Proud to Present ..."), Danai Gurira ("Eclipsed") and Dominique Morisseau ("Detroit '67").
"Mlima's Tale" is a bit of a departure for Nottage. Unlike some of her more realistically grounded plays — including "Sweat," which involves factory workers coping with a tough economy and is realistic in its approach — she describes the unusual drama as "stylized and haunting."
"Because it is a ghost story, it's meant to move in a kind of magical way," Nottage says. "I really believe that the form should be led by the content."
What "Mlima's Tale" • When May 28-June 3 (previews), June 4-July 11, excluding Mondays; performance times vary • Where Catherine B. Berges Theatre, COCA, 6880 Washington Avenue • How much $20.50-$99 • More info repstl.org