"Angels in America," the epic and politically engaged play that made the reputation of Tony Kushner, was written in response to the AIDS crisis of the 1980s and the indifferent presidential administration of Ronald Reagan. But in recent years, the two-part drama that opens the 2019-20 Repertory Theatre of St. Louis season has taken on a renewed relevance.
"There were things that were frightening me back in the '80s and early '90s, and that I put in the play, that are frightening in a whole new way today," says Kushner, who worked at the Rep early in his career and was a 2012 recipient of the St. Louis Literary Award.
"Reagan did not mention the word 'AIDS' until 1987 — which was many years into the epidemic," he says. "It was a terrible time, and not dissimilar to what we're feeling now."
The play debuted on Broadway in 1993 and was adapted for an HBO miniseries in 2003. A revival opened on Broadway in 2018 for a limited run with an all-star cast.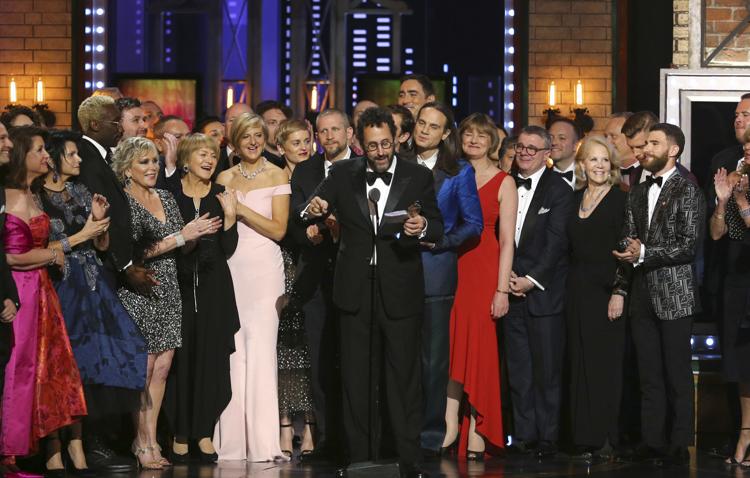 Although medical breakthroughs have lessened the global impact of the disease, Kushner says, the political climate has only worsened.
"The country was beset by the first wave of reactionary, antidemocratic politics that I think has led directly to Donald Trump," he says.
Leading the cast of "Angels in America" — whose two parts are titled "Millennium Approaches" and "Perestroika" — are Meredith Baxter and Barrett Foa. The production is directed by Tony Speciale.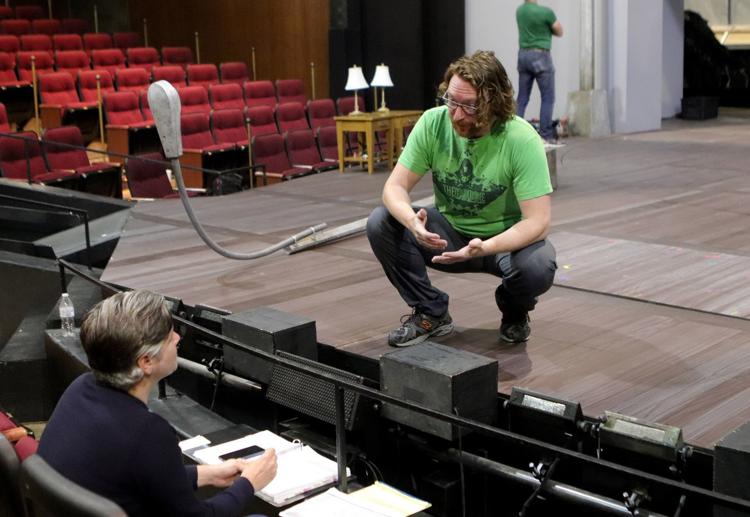 Baxter is perhaps best known for her role as Elyse Keaton, mother of the politically conservative Alex P. Keaton (Michael J. Fox), on the 1980s sitcom "Family Ties." Foa plays intelligence analyst Eric Beale on "NCIS: Los Angeles."
Subtitled "A Gay Fantasia on National Themes," the Pulitzer Prize- and Tony Award-winning play combines realism and fantasy.
"I think of myself as a realistic writer," Kushner says. "But I was writing at a time when it felt like the ordinary rules of reality — the things that people sort of relied on — were beginning to come undone. Sometimes, life is so stressful that it's almost impossible to feel like you're describing it adequately if you only describe day-to-day reality. You need to reach for something else."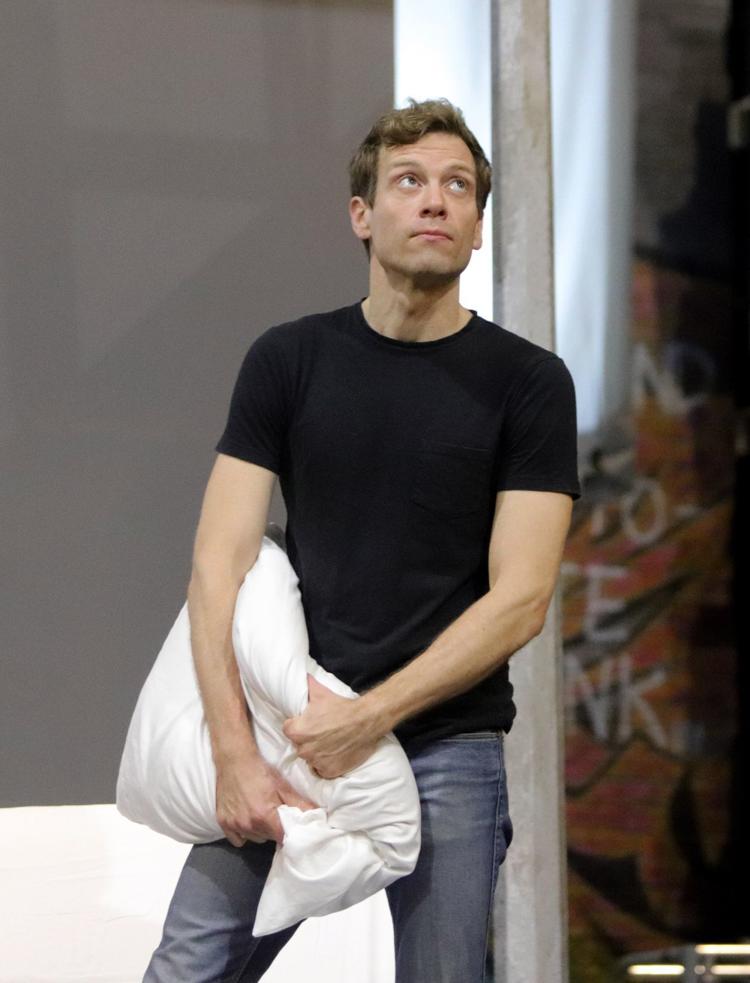 Each of the actors in "Angels" plays multiple roles. But at the heart of the story are eight characters. Foa portrays Prior Walter, who is afflicted with AIDS and abandoned by his partner, Louis (Ben Cherry). Baxter is Hannah Pitt, a Mormon whose closeted gay son, Joe (Jayson Speters), is on the verge of leaving his Valium-addicted wife, Harper (Valeri Mudek).
Also figuring in the story are Belize (David Ryan Smith), a nurse and former drag performer; Roy Cohn (Peter Frechette), based on the real-life lawyer and political fixer who was a crony of Communist-baiting senator Joseph McCarthy and a mentor to Trump; and the Angel (Gina Daniels), who makes a profound impression on Prior Walter.
The Rep's production of "Angels" has special meaning for Kushner, who wrote several shows for the organization's Imaginary Theatre Company during its 1985-86 and 1986-87 seasons — including "In Great Eliza's Golden Time," which he also directed. In addition, Kushner lent his talents to the Rep's mainstage, directing a 1986 production of Clifford Odets' "Golden Boy."
"I had a wonderful cast," he says. "And it was a complicated experience, but a valuable one. I wasn't supposed to direct a mainstage production, but somebody dropped out."
What "Angels in America: Parts One and Two" • When "Part One: Millennium Approaches" opens 7 p.m. Friday, "Part Two: Perestroika" opens 7 p.m. Sept. 13; performance times vary through Oct. 6 • Where Loretto-Hilton Center for the Performing Arts, 130 Edgar Road, Webster Groves • How much $20-$97.50; 15 percent discount for tickets to both parts • More info repstl.org
Marathon performances 
See the play in its entirety Sept. 15, 18, 21, 28 and 29 and Oct. 5 and 6, with performances of "Part One: Millennium Approaches" at 1 p.m. and "Part Two: Perestroika" at 7 p.m.