Six companies never before nominated for St. Louis Theater Circle Awards are in contention for 2017 honors — awards that honor outstanding work at professional St. Louis theaters.
The awards, now presented by the Post-Dispatch, are given by the St. Louis Theater Circle, an organization of critics who write about theater here. (I am one of the founding members.)
The critics have nominated 27 different companies for these awards, all for work staged in 2016. The six newcomers are ACT INC, Equally Represented Arts, Tennessee Williams Festival St. Louis, Variety Children's Theatre, Winter Opera St. Louis and the YoungLiars.
For the first time, two new categories honor work in opera, which previously was grouped with musicals.
The Repertory Theatre of St. Louis received the most nominations of any troupe, 24. St. Louis Shakespeare received 12, with 11 nominations each going to Max & Louie Productions, the Muny, Stages St. Louis and Stray Dog Theatre, and 10 to Shakespeare Festival St. Louis.
Actor Will Bonfiglio broke the record for individual nominations in a single season. This year, he's up for four awards: outstanding actor in a comedy, as well as for outstanding work as supporting actor in a comedy, supporting actor in a drama and supporting actor in a musical.
Twelve artists received two nominations each; in all, nominations went to 119 artists.
First presented in 2013, the St. Louis Theater Circle Awards will be handed out March 20 at Chaminade's Skip Viragh Center for the Arts. The event is open to the public but will not be televised this year, as it was in the past. Tickets just for the awards program are $15; tickets for food and drink are also available. For information, visit brownpapertickets.com.
Comedy
Outstanding actress in a comedy
Nancy Anderson, "A Midsummer Night's Dream," Shakespeare Festival St. Louis
Cara Barresi, "As You Like It," Slightly Askew Theatre Ensemble
Lindsay Gingrich, "Five Women Wearing the Same Dress," Stray Dog Theatre
Elizabeth Van Pelt, "boom," R-S Theatrics
Maggie Wininger, "Educating Rita," West End Players Guild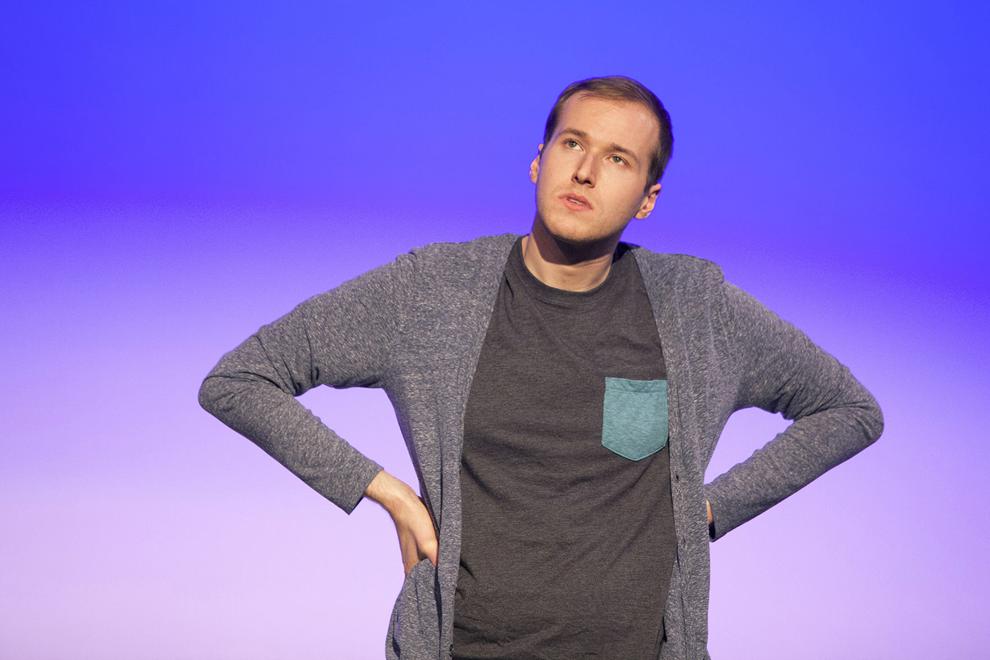 Outstanding actor in a comedy
Will Bonfiglio, "Buyer & Cellar," Stray Dog Theatre
Joe Hanrahan, "Thom Pain (based on nothing)," Midnight Company
Tom Kopp, "Educating Rita," West End Players Guild
Andrew Kuhlman, "boom," R-S Theatrics
Zac O'Keefe, "Brighton Beach Memoirs," ACT INC
Outstanding supporting actress in a comedy
Katie Donnelly, "As You Like It," Slightly Askew Theatre Ensemble
Rachel Hanks, "As You Like It," Slightly Askew Theatre Ensemble
Shannon Nara, "Five Women Wearing the Same Dress," Stray Dog Theatre
Nancy Nigh, "boom," R-S Theatrics
Margeau Steinau, "The Heir Apparent," St. Louis Shakespeare
Outstanding supporting actor in a comedy
Will Bonfiglio, "As You Like It," Slightly Askew Theatre Ensemble
Isaiah DiLorenzo, "The Heir Apparent," St. Louis Shakespeare
Evan Fornachon, "Brighton Beach Memoirs," ACT INC
Stephen Pilkington, "A Midsummer Night's Dream," Shakespeare Festival St. Louis
Shane Signorino, "The Heir Apparent," St. Louis Shakespeare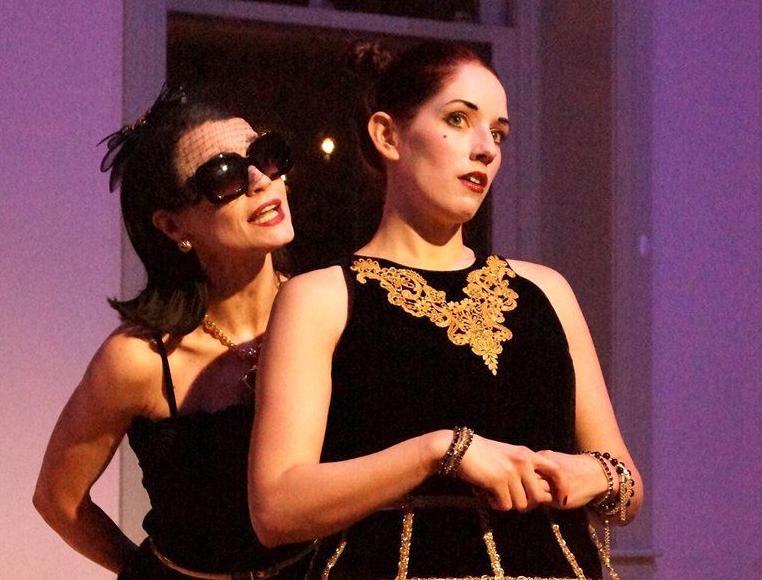 Outstanding ensemble in a comedy
"As You Like It," Slightly Askew Theatre Ensemble
"The Dispute: A Spectacle for Lovers and Fighters," the YoungLiars
"The Heir Apparent," St. Louis Shakespeare
"A Midsummer Night's Dream," Shakespeare Festival St. Louis
"Remember Me," Shakespeare Festival St. Louis
Outstanding director of a comedy
Gary F. Bell, "Buyer & Cellar," Stray Dog Theatre
Rick Dildine, "A Midsummer Night's Dream," Shakespeare Festival St. Louis
Chuck Harper, "The Dispute: A Spectacle for Lovers and Fighters," the YoungLiars
Donna Northcott, "The Heir Apparent," St. Louis Shakespeare
Ellie Schwetye, "As You Like It," Slightly Askew Theatre Ensemble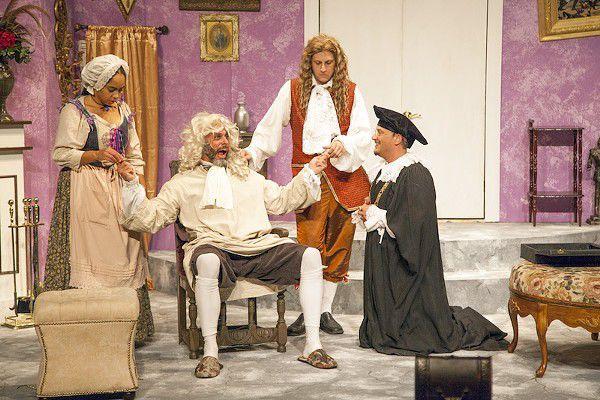 Outstanding production of a comedy
"As You Like It," Slightly Askew Theatre Ensemble
"Buyer & Cellar," Stray Dog Theatre
"The Dispute: A Spectacle for Lovers and Fighters," the YoungLiars
"The Heir Apparent," St. Louis Shakespeare
"A Midsummer Night's Dream," Shakespeare Festival St. Louis
Drama
Outstanding actress in a drama
Lavonne Byers, "Golda's Balcony," New Jewish Theatre
Michelle Hand, "Macbeth," St. Louis Shakespeare
Linda Kennedy, "The Glass Menagerie," Upstream Theater
Dael Orlandersmith, "Until the Flood," Repertory Theatre of St. Louis
Rachel Tibbetts, "Cuddles," Slightly Askew Theatre Ensemble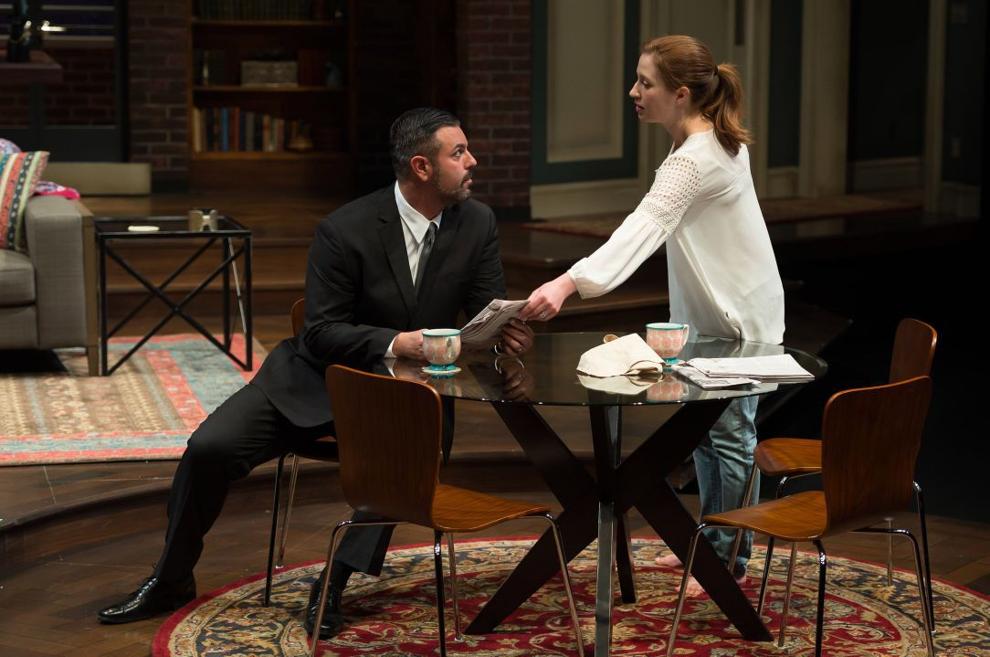 Outstanding actor in a drama
Charlie Barron, "Richard III," St. Louis Shakespeare
J. Samuel Davis, "Driving Miss Daisy," New Jewish Theatre
John Pasha, "Disgraced," Repertory Theatre of St. Louis
Michael James Reed, "I'm Gonna Pray for You So Hard," Blue Roses Stage Collective
Kevin Rolston Jr., "Twisted Melodies," the Black Rep
Outstanding supporting actress in a drama
Kirsten De Broux, "Kindertransport," Mustard Seed Theatre
Sydney Frasure, "The Glass Menagerie," Upstream Theater
Anita Jackson, "The St. Louis Rooming House Plays," Tennessee Williams Festival St. Louis
Alicia Revé Like, "Miss Julie, Clarissa and John," the Black Rep
Kristin Rion, "Arcadia," West End Players Guild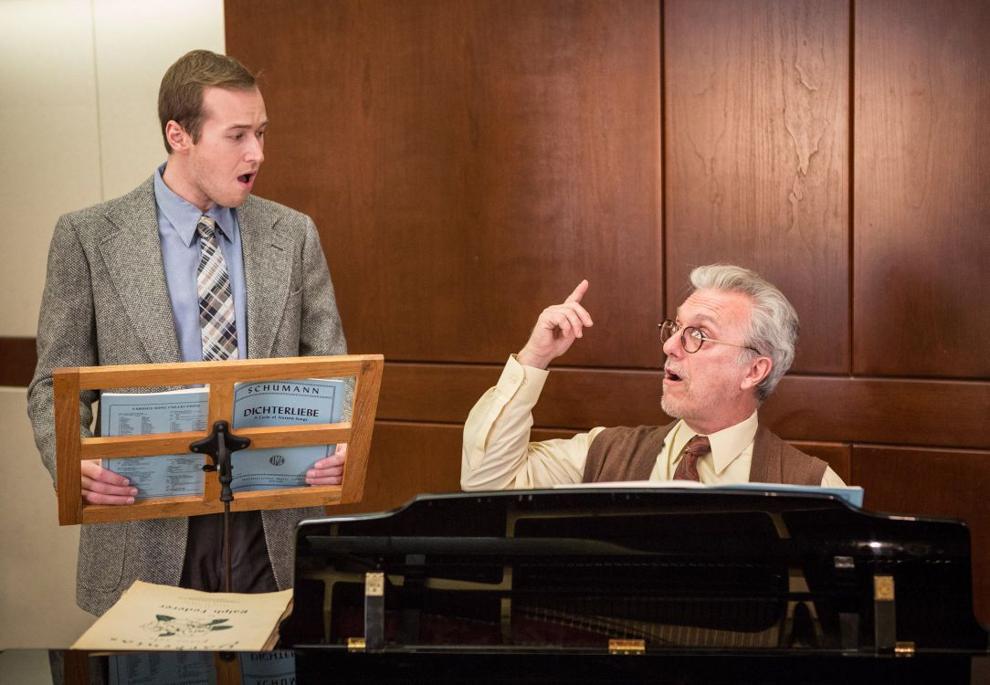 Outstanding supporting actor in a drama
Will Bonfiglio, "Old Wicked Songs," New Jewish Theatre
Jason Contini, "The Glass Menagerie," Upstream Theater
Leo Ramsey, "American Buffalo," St. Louis Actors' Studio
B. Weller, "Ivanov," St. Louis Actors' Studio
Eric Dean White, "Driving Miss Daisy," New Jewish Theatre
Outstanding ensemble in a drama
"Arcadia," West End Players Guild
"Manifest/Destiny," West End Players Guild
"Miss Julie, Clarissa and John," the Black Rep
"The St. Louis Rooming House Plays," Tennessee Williams Festival St. Louis
"Trash Macbeth," Equally Represented Arts
Outstanding director of a drama
Lucy Cashion, "Trash Macbeth," Equally Represented Arts
John Contini, "American Buffalo," St. Louis Actors' Studio
Joe Hanrahan, "Cuddles," Slightly Askew Theatre Ensemble
Tim Ocel, "Old Wicked Songs," New Jewish Theatre
Wayne Salomon, "Three Tall Women," St. Louis Actors' Studio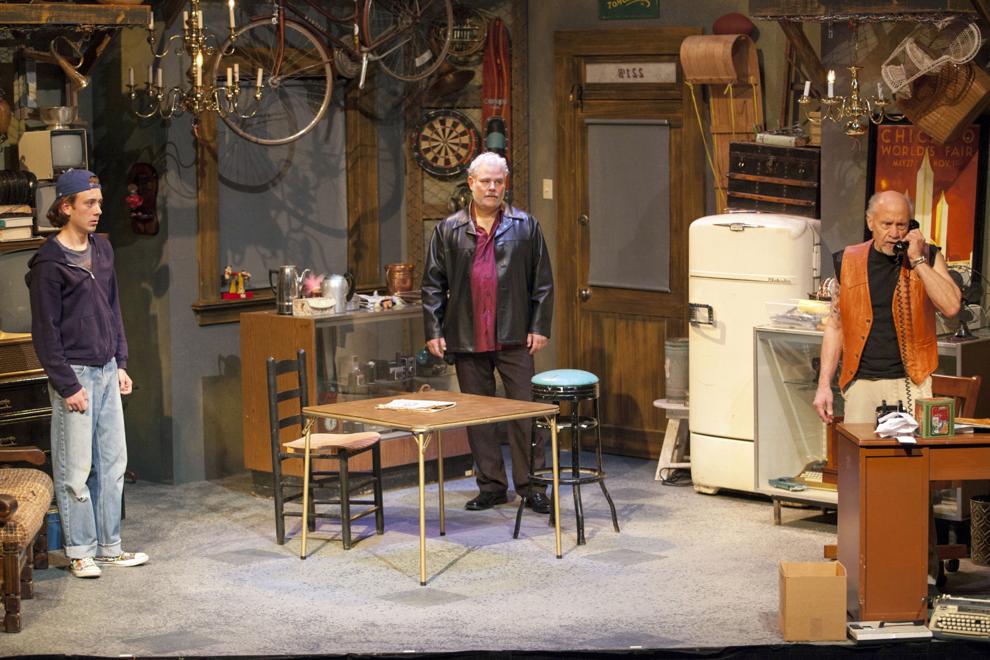 Outstanding production of a drama
"American Buffalo," St. Louis Actors' Studio
"Disgraced," Repertory Theatre of St. Louis
"The Glass Menagerie," Upstream Theater
"Old Wicked Songs," New Jewish Theatre
"Trash Macbeth," Equally Represented Arts
Musicals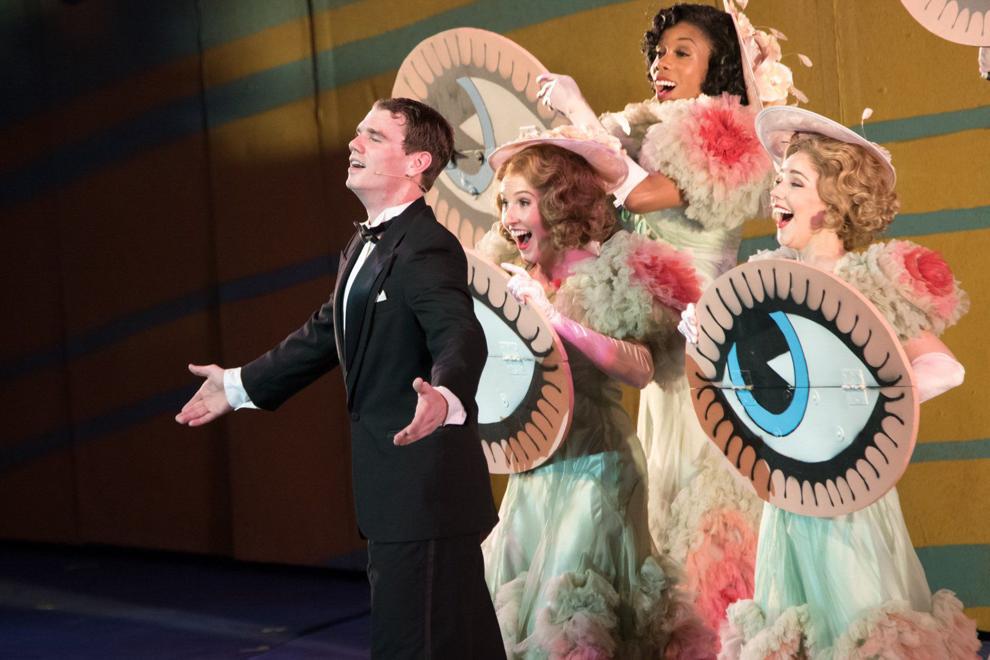 Outstanding actress in a musical
Shanara Gabrielle, "Yentl," New Jewish Theatre
Debby Lennon, "Grey Gardens," Max & Louie Productions
Sarah Porter, "Tell Me on a Sunday," New Line Theatre
Jonalyn Saxer, "42nd Street," the Muny
Emily Skinner, "Follies," Repertory Theatre of St. Louis
Outstanding actor in a musical
Michael Baird, "Hedwig and the Angry Inch," Stray Dog Theatre
Zachary Allen Farmer, "Atomic," New Line Theatre
Corey Fraine, "Bat Boy: The Musical," Stray Dog Theatre
Adam Heller, "Follies," Repertory Theatre of St. Louis
David Schmittou, "The Drowsy Chaperone," Stages St. Louis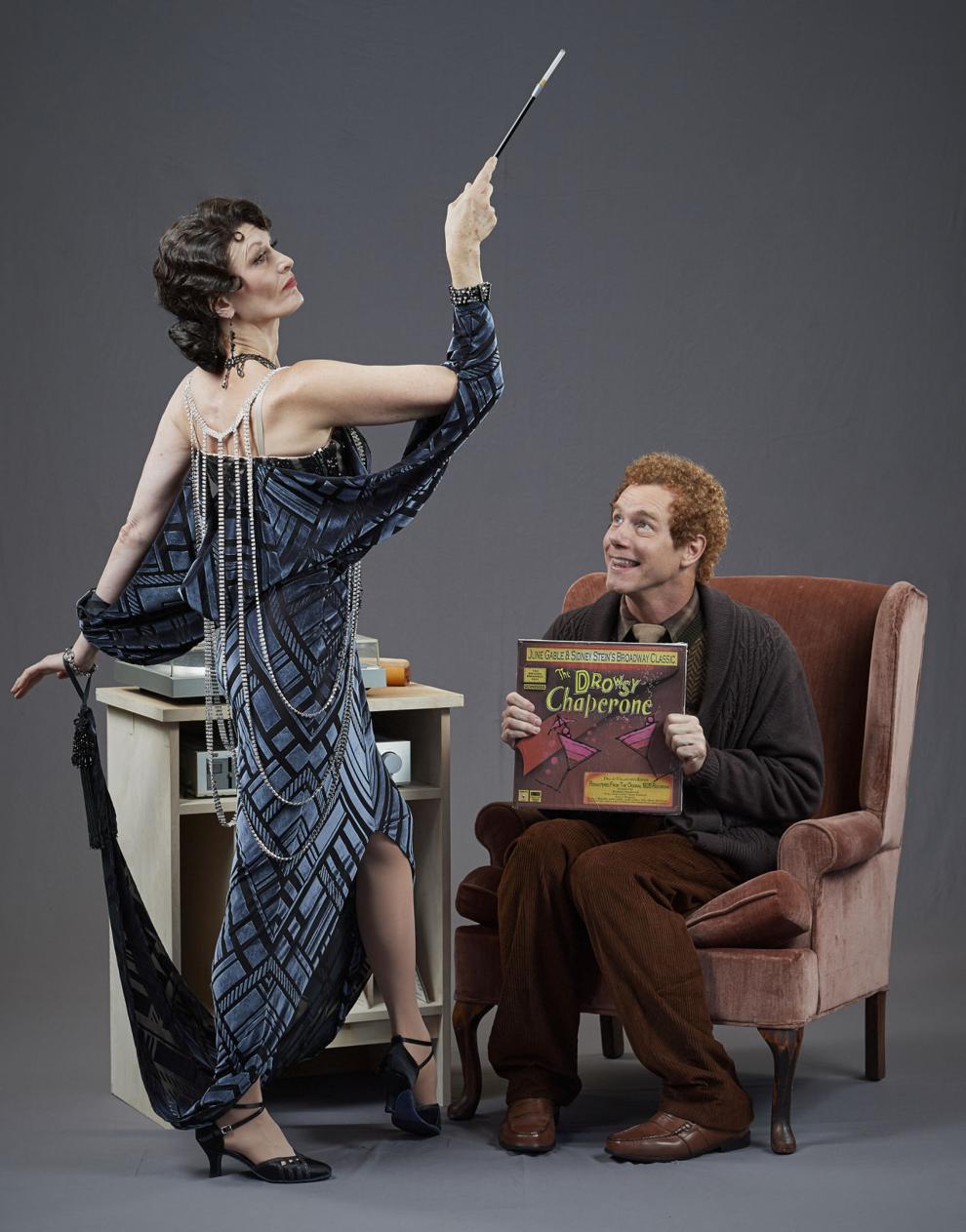 Outstanding supporting actress in a musical
Taylor Louderman, "Aida," the Muny
Laurie McConnell, "Company," Insight Theatre Company
Corinne Melançon, "The Drowsy Chaperone," Stages St. Louis
Anna Skidis Vargas, "Hedwig and the Angry Inch," Stray Dog Theatre
Donna Weinsting, "Grey Gardens," Max & Louie Productions
Outstanding supporting actor in a musical
Will Bonfiglio, "Grey Gardens," Max & Louie Productions
Zachary Allen Farmer, "Celebration," New Line Theatre
Edward Juvier, "The Drowsy Chaperone," Stages St. Louis
Terry Meddows, "Grey Gardens," Max & Louie Productions
Luke Steingruby, "Richard O'Brien's Rocky Horror Show," Stray Dog Theatre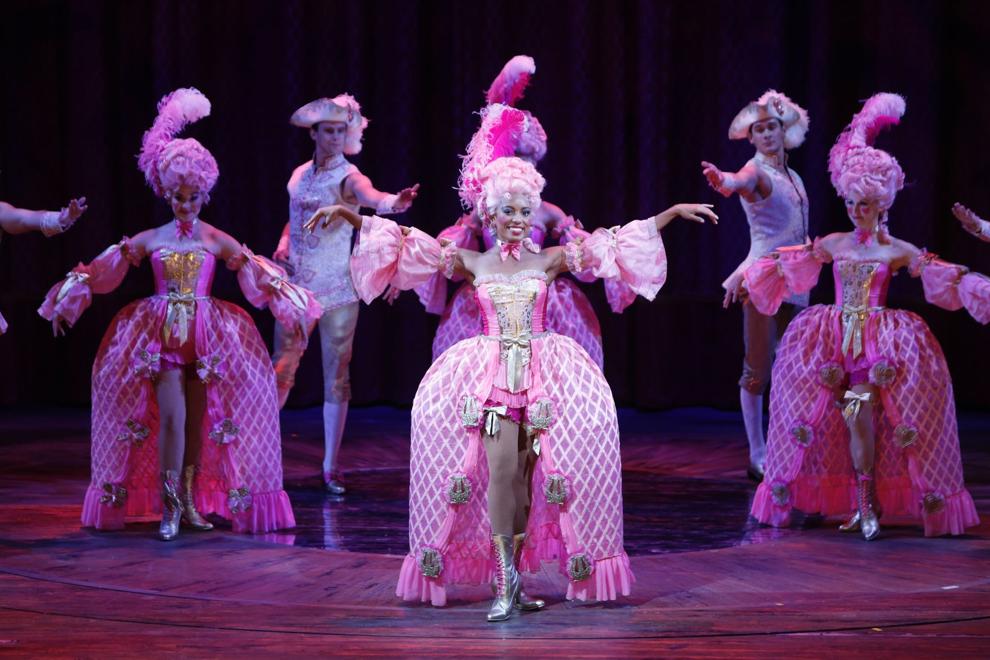 Outstanding ensemble in a musical
"The Drowsy Chaperone," Stages St. Louis
"Follies," Repertory Theatre of St. Louis
"Grey Gardens," Max & Louis Productions
"Sister Act," Stages St. Louis
Outstanding musical director
Sue Goldford, "American Idiot," New Line Theatre
Brad Haak, "Fiddler on the Roof," the Muny
Brad Haak, "Follies," Repertory Theatre of St. Louis
Neil Richardson, "Grey Gardens," Max & Louis Productions
Ben Whiteley, "42nd Street," the Muny
Outstanding choreographer
Stephen Bourneuf, "Sister Act," Stages St. Louis
Denis Jones, "42nd Street," the Muny
Dana Lewis, "The Drowsy Chaperone," Stages St. Louis
Ralph Perkins, "Follies," Repertory Theatre of St. Louis
Lara Teeter, "Disney's Beauty & the Beast," Variety Children's Theatre
Outstanding director of a musical
Justin Been, "Bat Boy: The Musical," Stray Dog Theatre
Michael Hamilton, "The Drowsy Chaperone," Stages St. Louis
Denis Jones, "42nd Street," the Muny
Annamaria Pileggi, "Grey Gardens," Max & Louie Productions
Rob Ruggiero, "Follies," Repertory Theatre of St. Louis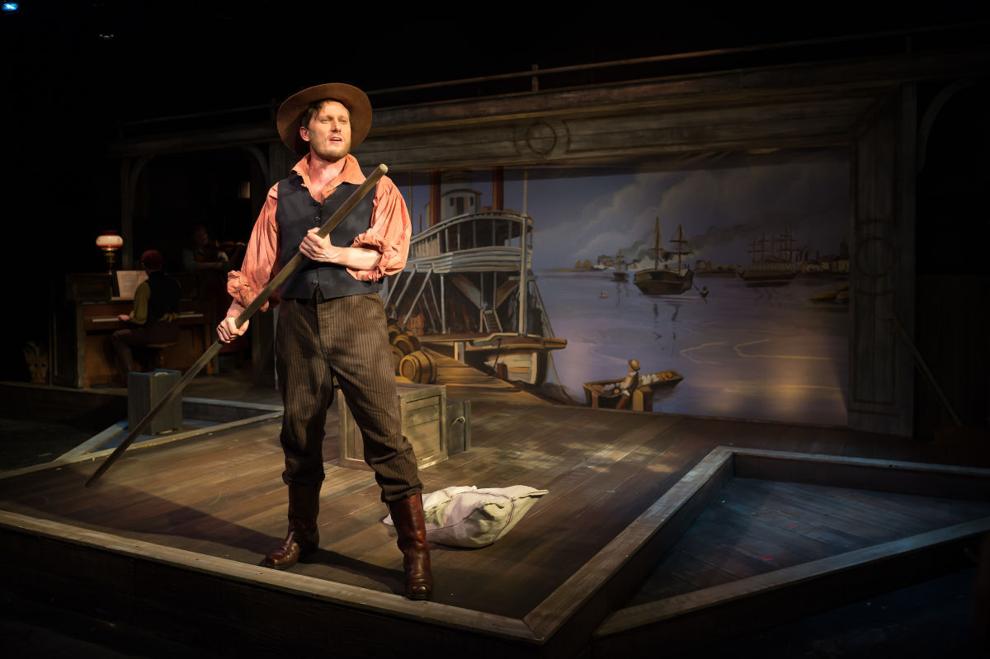 Outstanding production of a musical
"The Drowsy Chaperone," Stages St. Louis
"Follies," Repertory Theatre of St. Louis
"Georama," Repertory Theatre of St. Louis
"Grey Gardens," Max & Louie Productions
Outstanding new play (comedy, drama or musical)
Nancy Bell, "Remember Me," Shakespeare Festival St. Louis
West Hyler, Matt Schatz and Jack Herrick, "Georama," Repertory Theatre of St. Louis
Dael Orlandersmith, "Until the Flood," Repertory Theatre of St. Louis
Tammy Ryan, "Molly's Hammer," Repertory Theatre of St. Louis
Maya Arad Yasur, "Suspended," Upstream Theatre
Opera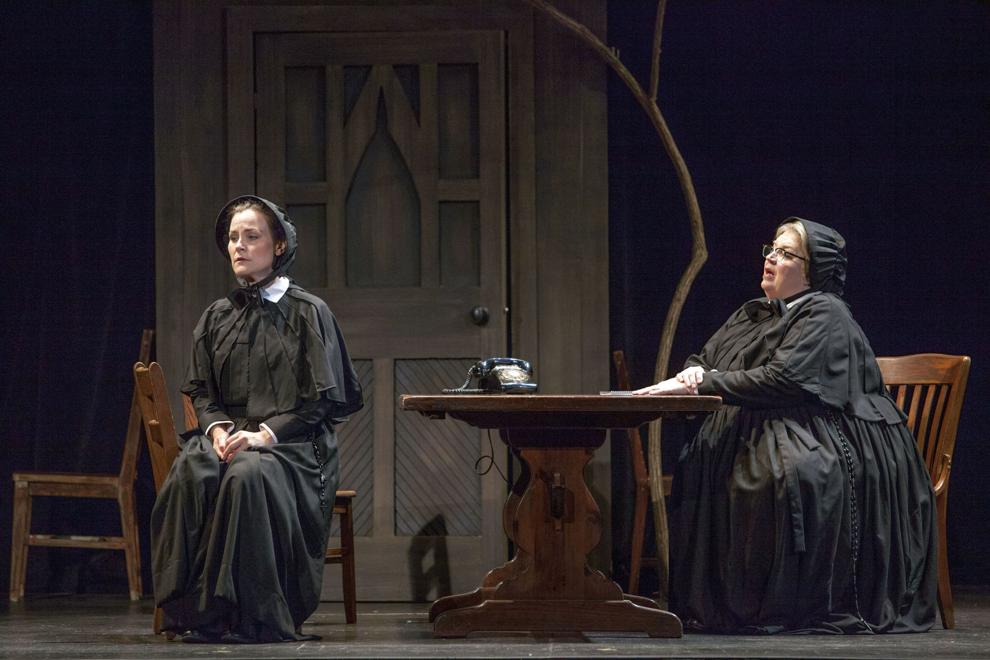 Outstanding achievement in opera
Christine Brewer, "Doubt," Union Avenue Opera
Andriana Chuchman, "Shalimar the Clown," Opera Theatre of St. Louis
Stephen Lord, "Macbeth," Opera Theatre of St. Louis
Neil Nelson, "Tosca," Union Avenue Opera
Melody Wilson, "Doubt," Union Avenue Opera
Outstanding production of an opera
"Ariadne on Naxos," Opera Theatre of St. Louis
"Doubt," Union Avenue Opera
"Macbeth," Opera Theatre of St. Louis
"The Merry Widow," Winter Opera St. Louis
"Shalimar the Clown," Opera Theatre of St. Louis
Design — comedy and drama
Outstanding lighting design
Rob Denton, "A Christmas Carol," Repertory Theatre of St. Louis
Patrick Huber, "Ivanov," St. Louis Actors' Studio
Kathy Perkins, "Miss Julie, Clarissa and John," the Black Rep
Nathan Schroeder, "Macbeth," St. Louis Shakespeare
John Wylie, "A Midsummer Night's Dream," Shakespeare Festival St. Louis
Ted Drury, "Macbeth," St. Louis Shakespeare
Tom Mardikes, "Satchel Paige and the Kansas City Swing," Repertory Theatre of St. Louis
Rick Sims, "Twisted Melodies," the Black Rep
Rusty Wandall, "A Christmas Carol," Repertory Theatre of St. Louis
Rusty Wandall, "A Midsummer Night's Dream," Shakespeare Festival St. Louis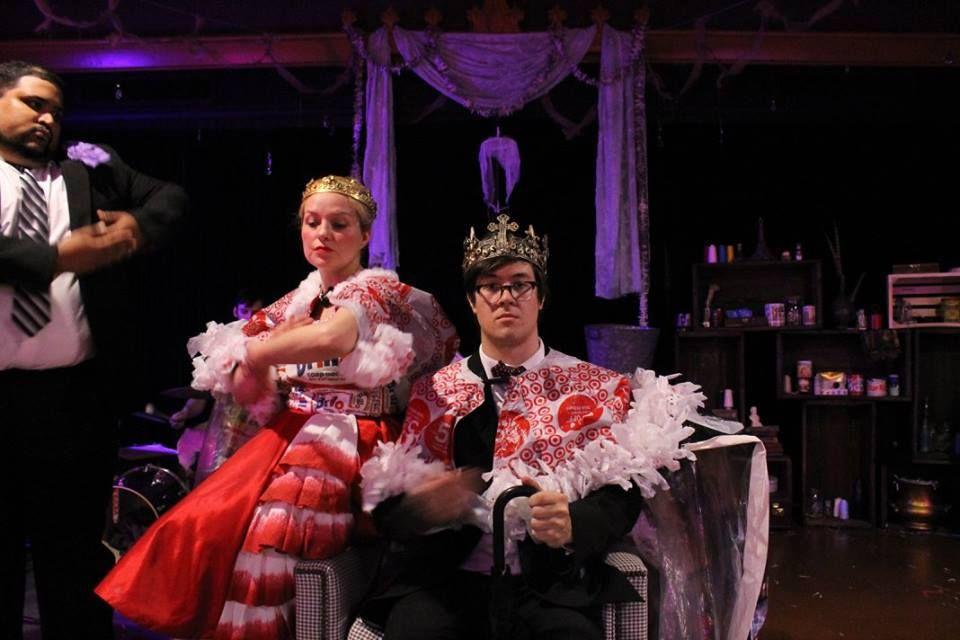 Outstanding costume design
Dorothy Marshall Englis, "A Christmas Carol," Repertory Theatre of St. Louis
Dorothy Marshall Englis, "A Midsummer Night's Dream," Shakespeare Festival St. Louis
Jennifer "JC" Krajicek, "Macbeth," St. Louis Shakespeare
Meredith LaBounty, "Trash Macbeth," Equally Represented Arts
Michelle Friedman Siler, "The Heir Apparent," St. Louis Shakespeare
Kristin Cassidy, "Burrow," the YoungLiars
Kristin Cassidy, Wilson Webel and Lucy Cashion, "Trash Macbeth," Equally Represented Arts
Cristie Johnston, "American Buffalo," St. Louis Actors' Studio
Robert Mark Morgan, "A Christmas Carol," Repertory Theatre of St. Louis
Peter and Margery Spack, "Golda's Balcony," New Jewish Theatre
Design — musicals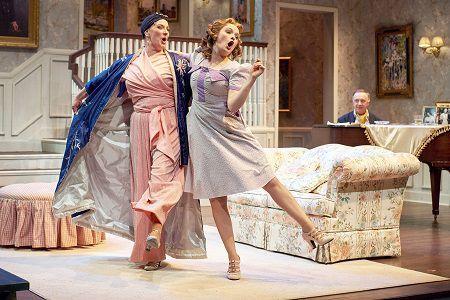 Outstanding lighting design
Rob Denton, "42nd Street," the Muny
Tyler Duenow, "Richard O'Brien's Rocky Horror Show," Stray Dog Theatre
John Lasiter, "Follies," "Repertory Theatre of St. Louis
Sean M. Savoie, "The Drowsy Chaperone," Stages St. Louis
Michael Sullivan, "Grey Gardens," Max & Louie Productions
Outstanding costume design
Amy Clark, "Follies," Repertory Theatre of St. Louis
Jennifer "JC" Krajicek, "Grey Gardens," Max & Louie Productions
Andrea Lauer, "42nd Street," the Muny
Brad Musgrove, "The Drowsy Chaperone," Stages St. Louis
Margaret E. Weedon, "Georama," Repertory Theatre of St. Louis
Luke Cantarella, "Follies," Repertory Theatre of St. Louis
Dunsi Dai, "Grey Gardens," Max & Louie Productions
Robert Mark Morgan, "The Wizard of Oz," the Muny
Scott C. Neale, "Georama," Repertory Theatre of St. Louis
Peter and Margery Spack, "Yentl," New Jewish Theatre