If you see the fast-paced courtroom drama opening Friday in the Studio Theatre at the Repertory Theatre of St. Louis, you might assume that writer Selina Fillinger is an American Muslim, like the two women at the heart of "Faceless."
You might also assume that Fillinger is a lawyer, the same as one of those women and two of the men in her drama.
But absolutely nothing in the drama hints at the most surprising thing about this playwright: She's 23 years old.
When she began working on it, she was still an undergraduate at Northwestern University.
Let's set aside that this conversation always involves terrorism.
Now — after the successful premiere of "Faceless" at Chicago's Northlight Theatre, with an upcoming production of another play at the Alley Theatre in Houston and a still-to-be-written commission for the South Coast Theatre in Costa Mesa, Calif. — Fillinger has turned into one of the hottest young writers around. Plus, one of the youngest of them.
"Getting produced so quickly — nobody saw that coming, least of all me," she says. "I was just a student. It was all thanks to Laura and BJ."
Laura is playwright Laura Schellhardt, a senior lecturer at Northwestern; BJ is BJ Jones, longtime artistic director at Northlight and Schellhardt's friend and occasional colleague. Fillinger — who comes from Eugene, Ore., and now lives in Chicago — entered Northwestern's theater program as an actor.
But once she was there, she doubled up to study playwriting, too. Impressed with Fellinger's work in one class after another, Schellhardt asked Jones to mentor her in a senior project, designed to culminate in a staged reading of a new play.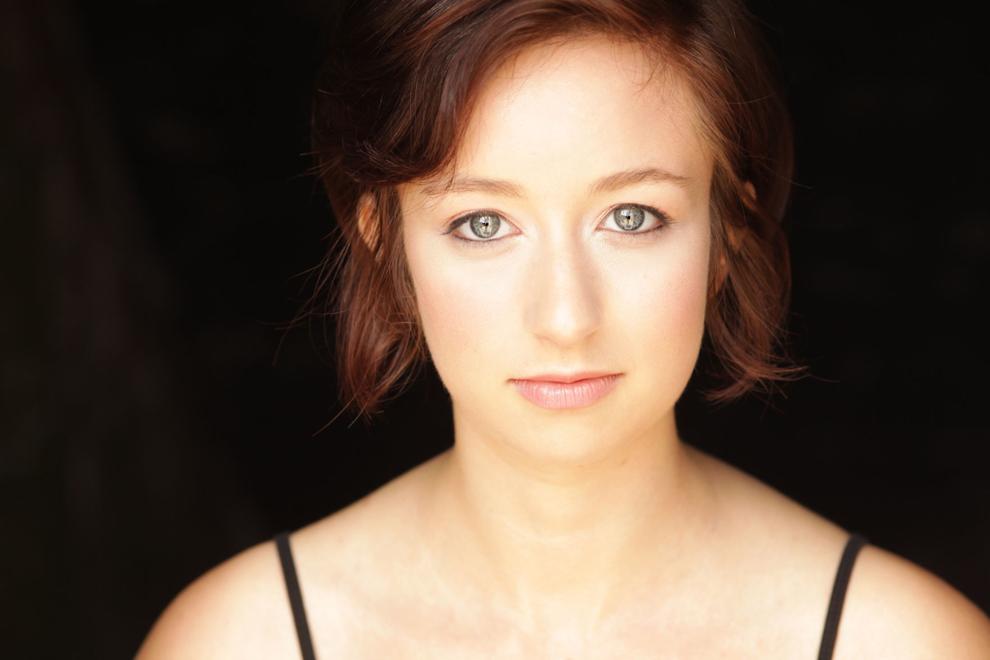 Jones would give Fellinger "prompts" — questions, or maybe just phrases, to oil the creative machine. His first prompt, in the fall of 2016, was pretty vague (as good prompts usually are): "ISIS in America."
About 12 weeks later, when he read the first draft of "Faceless," Jones knew he wanted to mount it fully, professionally, at his own theater.
Selina is new to this, but she is so smart," says Jones, who directed the Northlight production last year and is directing the Rep production now, with many of the same actors. "She's going to be somebody.
"She knows how to write a play to be spoken, because she is an actress. And she's never precious. If she thinks something doesn't support the whole weight of the play, out it comes.
"As soon as I read 'Faceless,' I realized it wouldn't wait. This play is about America right now."
Fillinger says the "ISIS in America" prompt reminded her of something she'd read in a newspaper, a story about a Colorado teenager who was arrested on the tarmac as she was attempting to travel to Syria to marry a member of ISIS, the Islamic militant organization that broke with al-Qaida and took control of parts of Iraq and Syria.
"I was fascinated by that story," Fillinger says. "What could cause a girl to leave behind everything she knows to go fight for terrorists? She may be naive, she may be hurt and damaged — but how could she possibly have done that?"
In Fillinger's imagination, that Colorado teen evolved into Susie Glenn, a lonely Chicago 18-year-old. Online, and looking for who knows what, Susie runs into someone who calls himself Reza.
Is it love, or is it recruitment? In any case, it's not long before Susie converts to Islam and sets off halfway around the world to marry a man she's never met and to support his cause, ISIS. But she's arrested before she even boards the plane.
Susie, the troubled American girl, was Fillinger's route into the story. "But as I began developing the idea of the play," she says, "I knew I had to have a healthy representation of a Muslim woman, too."
Enter Claire Fahti, prosecuting the case against Susie.
The daughter of an Iranian father and a French mother, Claire is Chicago born-and-bred, a Harvard-educated lawyer — and a practicing Muslim. She is angry about serving on the prosecution team, well aware she's been assigned there for all the wrong reasons. (Refusing to be "the face of the prosecution," Claire snaps at her boss. "It's not my face you're interested in," she says. "It's my hijab.")
But she fears that if she doesn't assert herself, the girl she dismisses as "Muslim Barbie" will become the face of Muslim women in America.
Fillinger, who is Jewish, interviewed a number of Muslim women as she wrote "Faceless," in order to portray Claire realistically as well as sympathetically. By the end, there's sympathy for Susie as well.
Jones thinks he knows why.
Susie (Lindsay Stock) and Claire (Susaan Jamshidi), who each wear the hijab, are vivid characters, faceless neither literally nor metaphorically. But the three male actors in the cast (Michael James Reed as the prosecuting attorney, Ross Lehman as the defense attorney and Joe Dempsey as Susie's father) also play the man at the other end of Susie's conversations, seductive and elusive. In fact, he's next to invisible.
Everybody's looking for something. But even if we think we've found it, how can we be certain that it's real?
What "Faceless" • When Friday through Feb. 4 • Where • Browning Studio Theatre, Loretto-Hilton Center, 130 Edgar Road, Webster Groves • How much • $45-$69.50 • More info • 314-968-4925; repstl.org