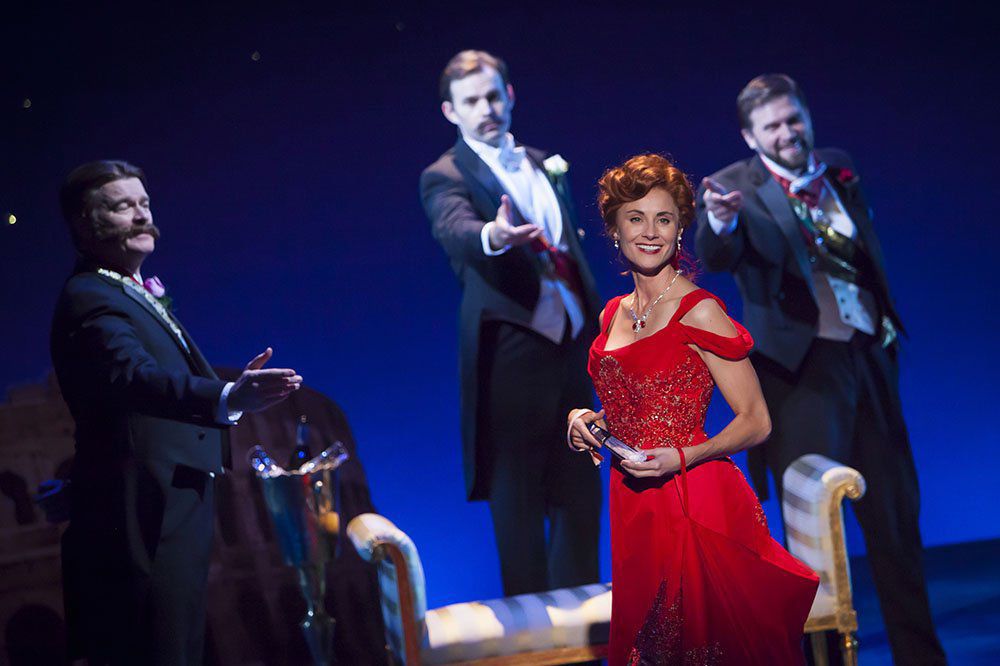 What do you know about Molly Brown?
Let's start with her real name: Margaret Tobin Brown. Her family called her Maggie, not Molly. She earned her soubriquet, Unsinkable, when she survived the wreck of the Titanic. On the lifeboat, other survivors said, she kept up everyone's spirits.
You might know that she was a poor girl from Hannibal, Mo., who went to Colorado, where she married a miner who went on to make a fortune. That part is true. You may think that she made that trip west singing, "I'm gonna learn to read and write/ I'm gonna see what there is to see." Not true. Meredith Willson put those lyrics in her mouth when he wrote a musical about her, "The Unsinkable Molly Brown."
The 1960 Broadway hit became a staple at the Muny, where it was staged five times. But the last production was in 1989.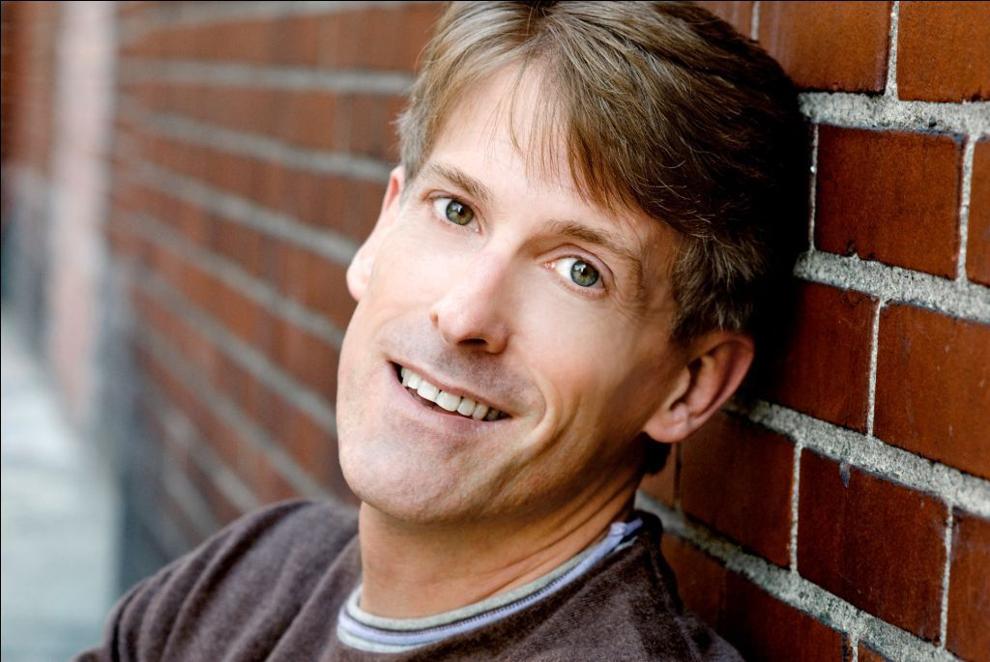 It had come to seem old-fashioned and contrived, says playwright and lyricist Dick Scanlan. Unlike Willson's "The Music Man," which has an old-time setting but characters we can recognize, the characters in Molly Brown felt "stagey" — especially the heroine.
Perhaps, Scanlan says, that's because she mostly was.
But, he adds, she never needed to be. The real woman was way more interesting.
That's the one he hopes theatergoers will embrace in his new treatment of the show, which opens Friday at the Muny.
But he never would have known if not for another writer, Richard Morris.
Morris wrote the book for Willson's show, as well as the screenplay for "Thoroughly Modern Millie," the basis for the stage musical. Scanlan wrote the lyrics for "Millie," which won the 2002 Tony for best musical. He and Morris are both credited for writing the book.
"Richard really wanted me to fix (the 'Molly' script)," said Scanlan, 57. "Then, after he died (in 1996), other people asked me, too. I thought I should look at it more seriously."
He began to do research, not only into the mythic Molly (a name dreamed up in the 1930s by writers fictionalizing her life) but into the real woman.
That woman, he learned, was a devout Catholic all her life — a woman whose faith fueled her philanthropy, her progressive politics and her sense of civic duty.
All in all, Scanlan began to think, she was a better heroine than the made-up concoction. As he kept digging — now with an eye to bringing the show to fresh life — he learned more than he could have hoped for.
Born to poor Irish immigrants — her father was a ditch-digger — she never forgot what poverty felt like. And there was plenty of it in Colorado mining towns, which drew men and sometimes whole families from around the world.
They came for the promise of work — dangerous, backbreaking work, but work nevertheless. But it was irregular, especially after the price of silver plummeted during the Grover Cleveland administration.
Molly (let's just use the name we all know) responded immediately. She ran soup kitchens and set up literacy leagues. She also worked with a judge to set up the first juvenile court in the United States.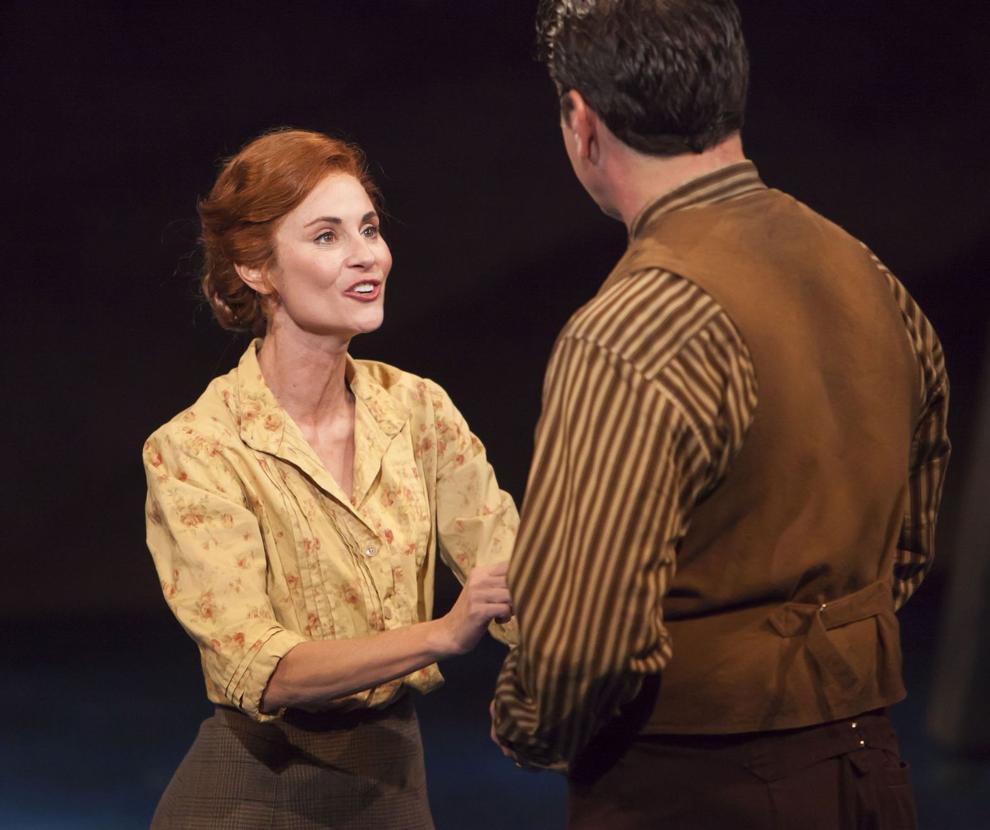 Bearing all that in mind, Scanlan was struck by a song that Willson wrote not for a musical but for a Red Cross campaign: "Share the Luck." He put it into the show.
In real life, Molly didn't exactly head west on her own. Her married sister and her husband had already settled in Leadville. Soon she also married, a real love match.
Miner J.J. Brown wasn't a rich man when they met. But he soon became one, especially after he devised a reasonably safe way to mine the gold that lay beneath the silver. The couple had a son and daughter and also took in three nieces after Molly's brother was widowed.
After many years of marriage, the Browns separated. But they never divorced and continued to write each other "tender, domestic letters" until he died in 1922, Scanlan said.
Molly was a generous philanthropist who helped build a cathedral and a hospital in Denver. She was also committed to labor reform, women's rights and human rights. A suffragist, she ran for the Senate even before women could vote. (She lost.)
After World War I, France awarded her the Legion of Honor for her efforts to rebuild the war-ravaged country, for her relief efforts for the wounded and for her part in establishing the Alliance Française.
Molly remained active all her life. When she died at age 65 in 1932, she was living in New York, studying theater, literature and languages.
"This was an extremely intelligent, accomplished woman — a voracious reader and a wonderful writer," Scanlan said. "Yes, she was plucky — she still is, in the new show! — but she was much more than that.
Scanlan spent years rewriting the show. (Pressed, he conceded that only about three lines of the original script remain.) The new "Molly" debuted in 2014 in Denver, with Beth Malone in the title role. She'll play Molly at the Muny, too.
Now, with Broadway possibilities gleaming in the distance, Scanlan says the heroine he uncovered reminds him of his own grandmother, Anna Long Scanlan. Also the daughter of Irish immigrants, she was very active in the Democratic Party in New Jersey.
"My grandmother was another working-class redhead, like Molly," he said. "She died before I was born, so I didn't know her.
"But I heard about her, and I see a lot of her in Molly Brown. So this show feels personal to me — I think it's the most personal show I have ever written.