Critics of a solo exhibition by Kelley Walker at the Contemporary Art Museum St. Louis are calling for racially charged artworks to be removed and for the museum's chief curator to step down.
"Direct Drive" — by Walker, a white Georgia native who now lives in New York — opened Sept. 16 and is scheduled to be on view in all CAM galleries through Dec. 31.
Part of the exhibit shows images from the 1960s Civil Rights Movement, as well as contemporary magazine covers featuring black women, that appear to be streaked with whitening toothpaste and chocolate. The artwork evoked questions and criticism at a discussion with the artist and museum curator Sept. 17 and at a panel event Thursday.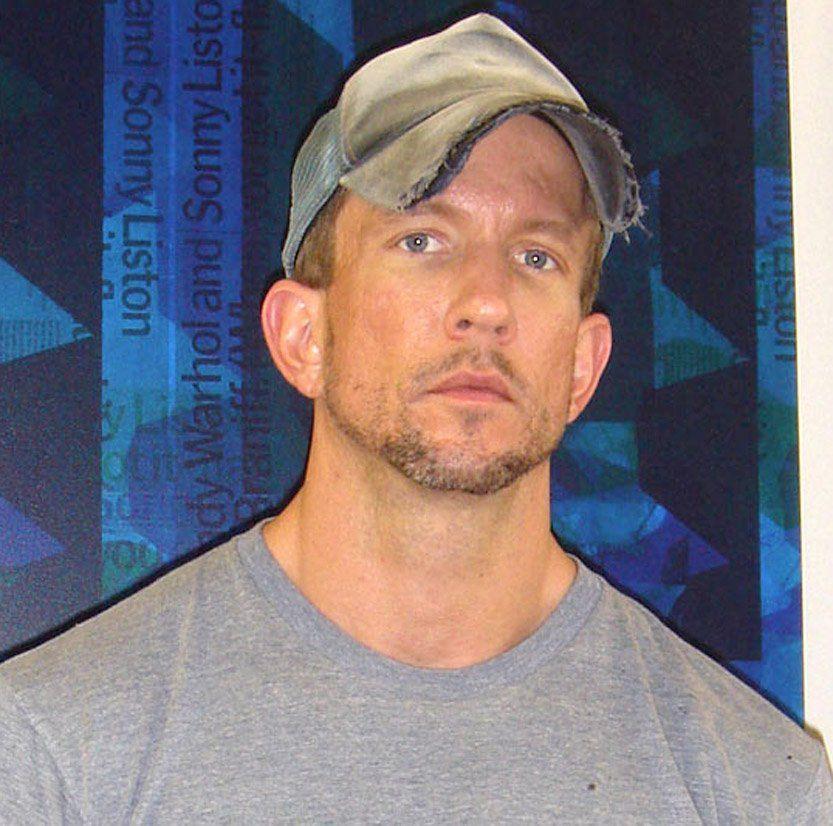 At the first event, Walker was hostile toward questioners and provided little explanation of his work, attendees said.
St. Louis artist Damon Davis, who was at the talk, expressed outrage the next day in a Facebook post that has been shared more than 530 times.
"I don't care that his work is controversial (because) much of my work is, but I can explain and stand by everything I make, he couldn't and when asked he reacted like a child and a coward," Davis wrote, calling for a boycott of the museum and exhibition. "Schools take black children to this gallery, when they see these images, they are being told that their bodies, their history and their stories are disposal and always up for use by any privileged white man and institutions that feels like using them to get some press."
Davis and others say Walker's work seems malicious because of its lack of explanation. Though some pieces in the show are more than 10 years old, Davis says, the inclusion of them is particularly inappropriate considering "the current climate of race in St. Louis — knowing this is the epicenter of this new incarnation of the Civil Rights Movement."
CAM chief curator Jeffrey Uslip, who spearheaded the show, has also been criticized because of his terse responses to audience inquiries. In an interview with the St. Louis American, executive director Lisa Melandri agreed that the exchange Sept. 17 at CAM was inadequate.
A Sept. 18 letter signed by three black members of CAM's staff — De Andrea Nichols, Lyndon Barrois Jr., and Victoria Donaldson — asks for removal of four pieces "that have inflicted blatant and expressed pain upon members of the St. Louis community." The letter also seeks a public apology from the museum, a formal apology and resignation from Uslip, and changes to the way exhibits are reviewed and curated. Nichols is community engagement manager for the museum. Barrois is museum educator, and Donaldson is visitor services manager.
Both Uslip and Melandri declined to speak to a reporter Friday.
In a statement released Thursday by Walker, the artist expressed regret for the "anger, frustration and resentment" caused by failure to engage with audience members during the CAM event. "The concerns were legitimate, so I regret that I did not answer them adequately at the time," the statement said in part.
"I have always hoped that these works, and the exhibition as a whole, would provide a forum for a conversation about the way American society gets represented in the media as images shift from context to context ... and about how the representation of the body, particularly of the black body, is an exceedingly complex topic in American art and culture."
On Thursday, a two-hour panel discussion coordinated by Critical Mass for the Visual Arts drew a standing-room crowd of more than 350 people at CAM.
The arts group initially planned to host a conversation on "Art and the Black Body." Instead, the group presented a discussion with educators and artists, responding to the backlash generated by Walker's work and his behavior at the artist talk. He was not invited to take part.
"This is more than problematic; it's more than an issue. It's disheartening," explained panelist Katherine Simone Reynolds, a photographer who was also at the earlier event.
She took particular offense at a large-scale image of a black woman on a magazine cover that had been "painted" with toothpaste. It's placed on the wall and extends onto the floor, giving the impression that people should "walk on her body. You cannot allow people to walk on her body."
Many wanted Walker to offer a better explanation of his work and methodology. Although some in the audience supported the exhibit, the panel voiced a collective preference for some artwork to be removed. One panelist, writer Mk Stallings, noted that cross burnings spark conversations, too.
As for what's next, museum leaders haven't made any decisions.
In an emailed statement, Melandri wrote that officials were "listening carefully to the many voices and viewpoints of our community with respect to our current exhibition 'Kelley Walker: Direct Drive.' We continue to process what we are hearing and have tasked ourselves and our institution to develop a thoughtful and comprehensive path forward."
Debra D. Bass • 314-340-8236
Fashion editor
@debrabass on Twitter