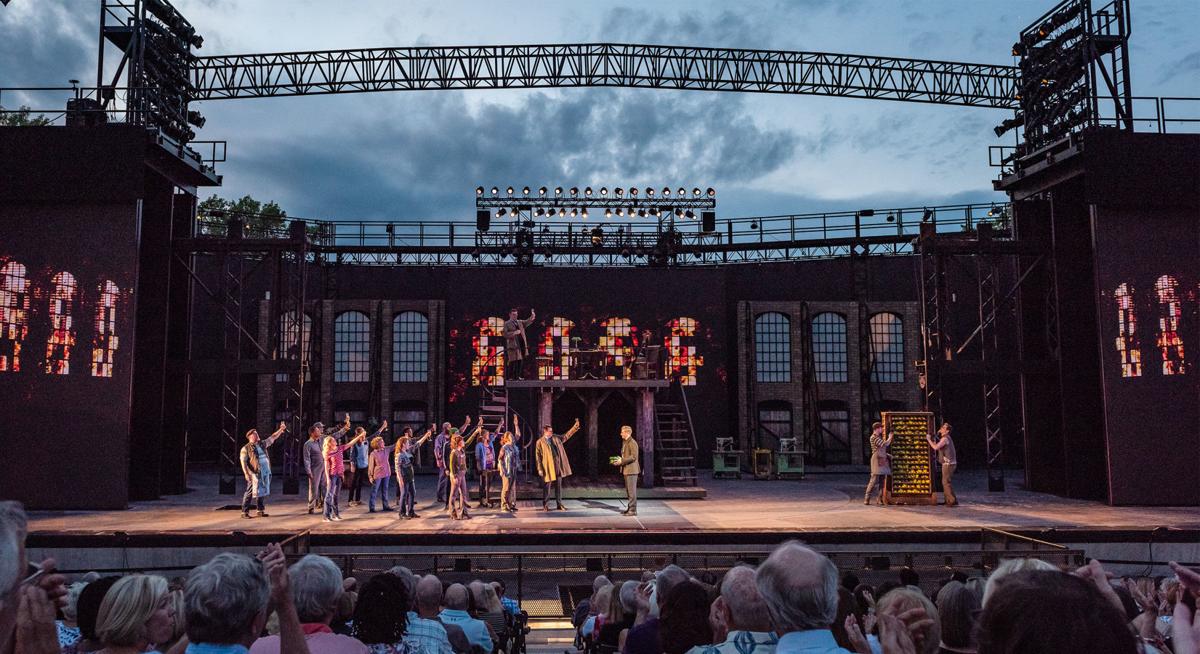 Pandemics don't respect timetables, which is a big problem for St. Louis theater companies. Early predictions that the health crisis would be over by summer have proven to be wildly inaccurate, causing productions to be canceled or delayed and wreaking havoc on season schedules.
Perhaps most notably, the Muny has moved its entire summer lineup to 2021. The challenges posed by COVID-19 are forcing companies to make hard choices — not only about when shows can go on, but whether they can be presented safely.
By its very nature, theater is a communal experience that wouldn't seem to lend itself to protective masks and social distancing. Some theater companies are turning to online productions to connect with audiences. But bringing the art form back to the stage remains a priority.
Although the big Forest Park stage won't be the scene of theatrical activity this summer, fans can look forward to online programming.
Hana S. Sharif, artistic director of the Repertory Theatre of St. Louis, says that productions require "months and months" of work before being presented to audiences. The company tentatively plans to open its 2020-21 season in December with "A Christmas Carol." The season was originally slated to begin in September with the musical "Little Shop of Horrors" and end in April with "Mlima's Tale," a drama by Pulitzer Prize-winning playwright Lynn Nottage ("Sweat").
"We continue to watch what happens as states reopen," Sharif says. "We're seeing right now increases in COVID-19 in some of the states, and how we come back is really dependent on what happens over the next couple of months."
The Rep's rescheduled season will be formally announced Sept. 1.
"My goal is to preserve as much of the season as we previously announced," Sharif says. In the last fiscal year, the company's budget was $8.5 million. Depending on the number of shows that the Rep is able to produce in its 2020-21 season, deficit projections range from $1 million to $3 million.
Among other theater organizations that are adjusting their programming in response to the pandemic is Tennessee Williams Festival St. Louis.
"Tennessee Williams & Italy," an 11-day event featuring Williams' "The Rose Tattoo" as the main attraction, has been delayed a year to May 2021. Instead, the fifth annual festival, called "Tennessee Williams: Something Wild" and themed to the playwright's association with the Mummers theater company early in his career, is scheduled for Oct. 22 through Nov. 1.
"I'm laying all the groundwork for a pivoted festival," says Carrie Houk, executive artistic director and founder of Tennessee Williams Festival St. Louis. "It's not the festival we had planned for May, because that would have had too many players involved, and there would be no way that we could do that safely."
The scaled-back festival will be presented at the Link Auditorium (formerly the Wednesday Club) in the Central West End, where the Mummers performed. Of particular interest among the offerings will be a production of "The Glass Menagerie" with a framing story written by Brian Hohlfeld.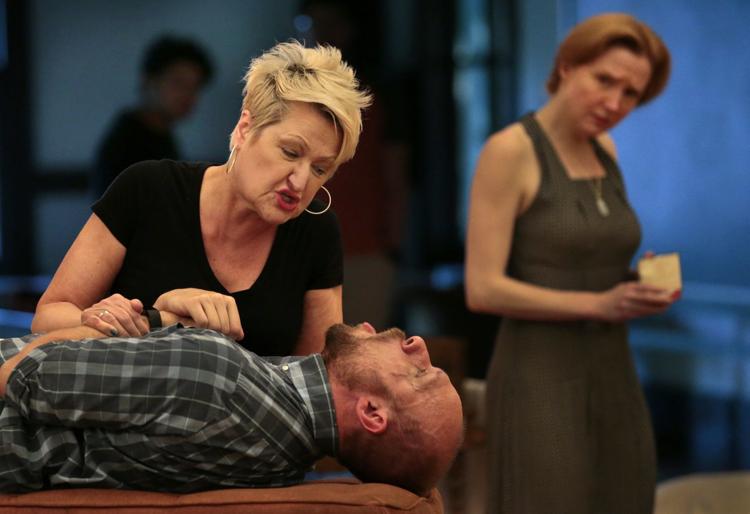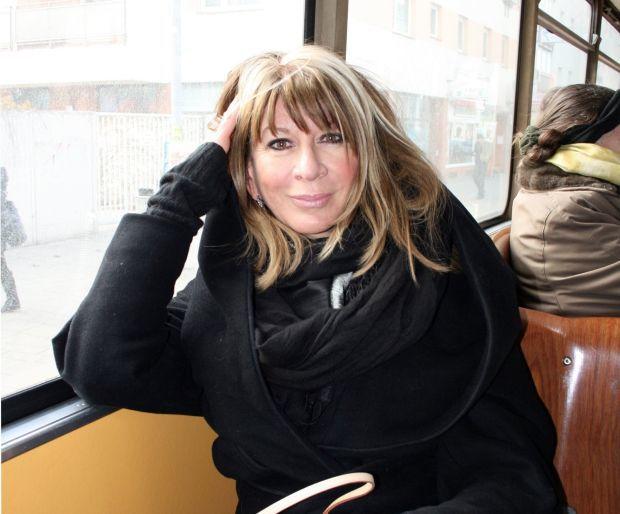 COVID-19 has prevented at least one theater company from making its debut. Sharon Hunter, artistic director of the Moonstone Theatre Company, planned to stage John Guare's classic comedy-drama "The House of Blue Leaves" in July. Because of the pandemic, the company's inaugural production remains scheduled for the same month — but in 2021.
"I was going to do a three-show season," Hunter says. "So my second show (Neil Simon's 'Jake's Women') was going to be this November, and now that's up in the air. And my third show (David Auburn's Pulitzer Prize-winning 'Proof') was going to be in March" — a date about which she's cautiously optimistic.
In order to brainstorm with other companies about ways to deal with the pandemic and its impact, Hunter formed the St. Louis Theatre Community Task Force. The collective, which held its first meeting in April, is composed of a wide range of theater companies and other performing arts institutions — from the Muny and the Rep to Jazz St. Louis and Opera Theatre of St. Louis. Her hope is that once the pandemic is over, the task force will transition into a theater league.
Among the ideas being considered to ensure the safety of theatergoers and staff are implementing temperature checks, issuing masks and maintaining social distancing in seating, along with cleaning regimens aimed at keeping theaters virus-free.
"It's been wonderful having all the theaters get together," Hunter says. "We're having surveys sent out to audience members from each theater, to ask them: 'Do you feel safe coming back? What would make you feel safe?'"
Intermissions might be particularly problematic, she says.
"That's a big question, and that's what we haven't really figured out yet. How would we keep people from mingling?"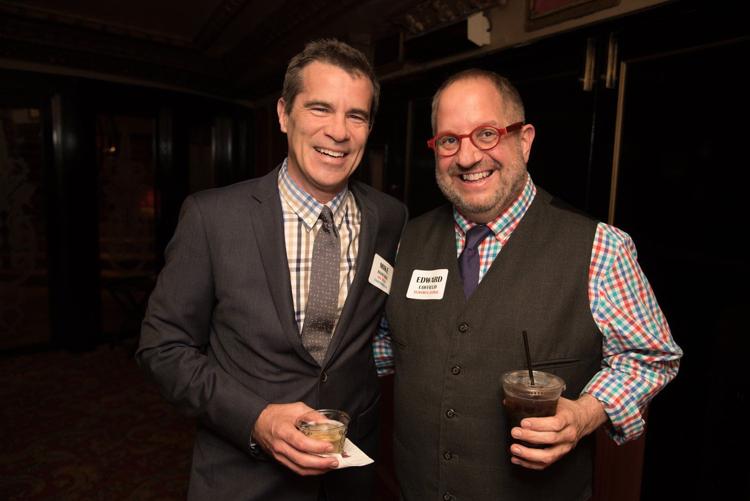 Yet another issue for the theater community is whether there will be enough performance spaces to accommodate local companies that choose to resume live performances in 2021. Some companies, such as New Jewish Theatre and Stray Dog Theatre, have their own stages. Others must rely on such venues as the Marcelle, the Grandel and the Kranzberg Arts Center for room to mount their productions.
Edward Coffield, artistic director of New Jewish, says his company won't be back until "sometime in 2021." The first two productions of its 2020-21 season, "Crossing Delancey" and "Talley's Folly," have been canceled. And he doubts that the schedule will include some of the productions originally announced for 2021.
Instead, he'll be looking for "slightly smaller projects, with fewer actors" that can easily be adapted for online presentation if necessary. But the solo piece "Fires in the Mirror" will likely be retained, Coffield says.
Perhaps as important as scheduling productions is not having to worry about where to stage them.
"We're very lucky to have our own wonderful theater, so we don't have to battle for space rentals," he says.
Philip Boehm, artistic director of Upstream Theater, offers a different perspective.
"We don't own our own space, so we are nimble in a way that a larger company like the Rep is not," Boehm says. "We have low overhead, and we are continuing to find ways to strategize how we can shore up our infrastructure during this time when everybody is shut down."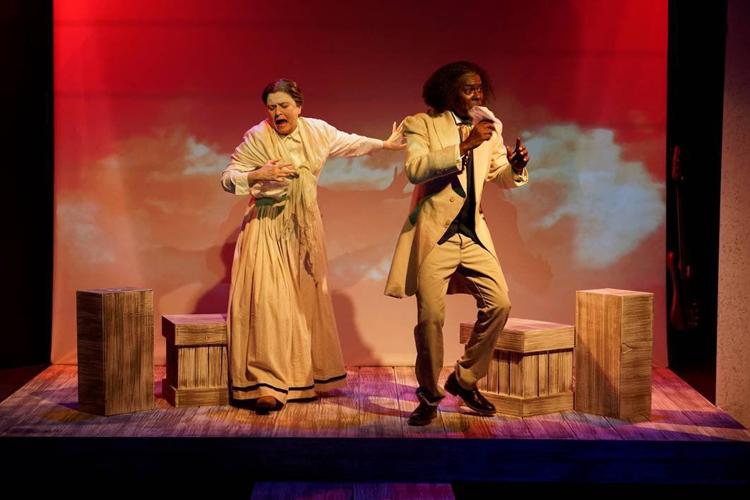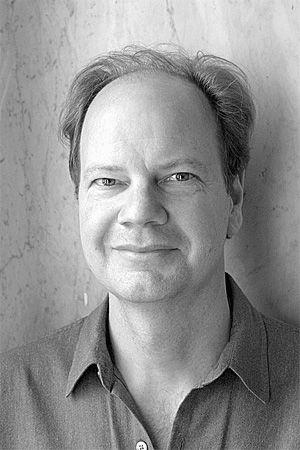 The company tentatively plans to open Gary Owen's "Iphigenia in Splott" in January. The play had originally been set to close the 2019-20 Upstream season. Delaying or canceling a show involves costs aside from financial considerations, Boehm says.
"The artists that we work with, on the kind of plays we do, are interested in exploring their own artistic development," he says. "So there are these artistic opportunities that are lost along with the economic impact. And our audience is deprived of that particular show."
Just when theatergoers can expect the theater scene to return to something resembling normalcy is the question of the moment.
"None of us have a crystal ball," Boehm says. "None of us know when things are going to get better."
Virtual shows such as St. Louis Shakespeare Festival's "State of Denmark v. Hamlet" are gaining in popularity during pandemic.
COVID-19 pandemic could bring about a "new normal."
Stay up-to-date on what's happening
Receive the latest in local entertainment news in your inbox weekly!