After years of hopping from city to city, the Miss Gay America organization has put down roots in St. Louis for its national competition, which brings four days of glam to downtown next week.
Forty-four of the nation's fiercest female impersonators — two from each of 22 qualifying prelims across the country — will vie for the title of Miss Gay America 2019. A handful of St. Louis hopefuls will be among them.
The pageant got its start in 1972 — it's the oldest and largest of its kind — and has been held in St. Louis before, most recently in 2013 at the now-shuttered Millennium hotel. Mad Angel Entertainment, which produces the pageant, plans for St. Louis to be the annual contest's home.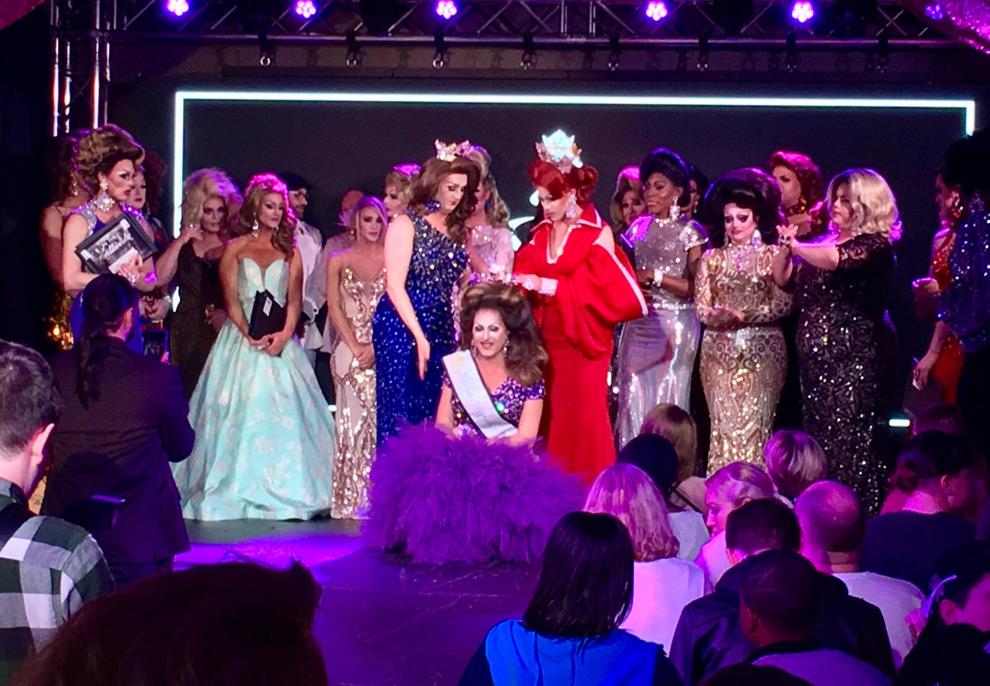 "St. Louis has kind of been the home for Miss Gay America on several occasions," Dutzer says. "So when the opportunity came up, it made sense for us to open a venue big enough that we can have the preliminaries and revue shows and hold local pageants, as well as attract other corporate sponsors."
Miss Gay America is a full-time job for Dutzer, who has a background in marketing and advertising. Mansman, his husband, is a pediatric dentist. They split their time between Baltimore and Key West, Fla., and make frequent visits to St. Louis.
The couple took over Miss Gay America in 2016.
"I'm not a very competitive person by nature," says Dutzer, whose own drag persona, Lucy Starr, never competed in pageants. "But I love putting on shows, I love producing shows and I like helping other people achieve their dreams. To me, that's the fun aspect of the pageantry — what I can give back to other people."
Passing the crown
On Oct. 3-4, the contest gets started with preliminary rounds of competition at Hamburger Mary's. The hopefuls will be divided into four groups of 11; two groups will compete in talent and evening gown each night. A "male interview" portion of the contest takes place earlier in the day, without an audience.
On Oct. 5, also at Hamburger Mary's, former titleholders take the stage for a revue show.
Then on Oct. 6, down the street at the 1,400-seat Ferrara Theatre at America's Center, the Top 10 will model themed "presentation" costumes, answer onstage questions, and recompete in the talent and evening gown categories.
The pageant is a family-friendly event.
In the Miss Gay America system, illusion is key; hormones and feminizing body alterations below the neck are not allowed.
"One of the things that separates Miss Gay America from other drag pageants is that they're men," Dutzer says. "They interview as men, and a lot of their job is done as men. And we create an illusion for entertainment."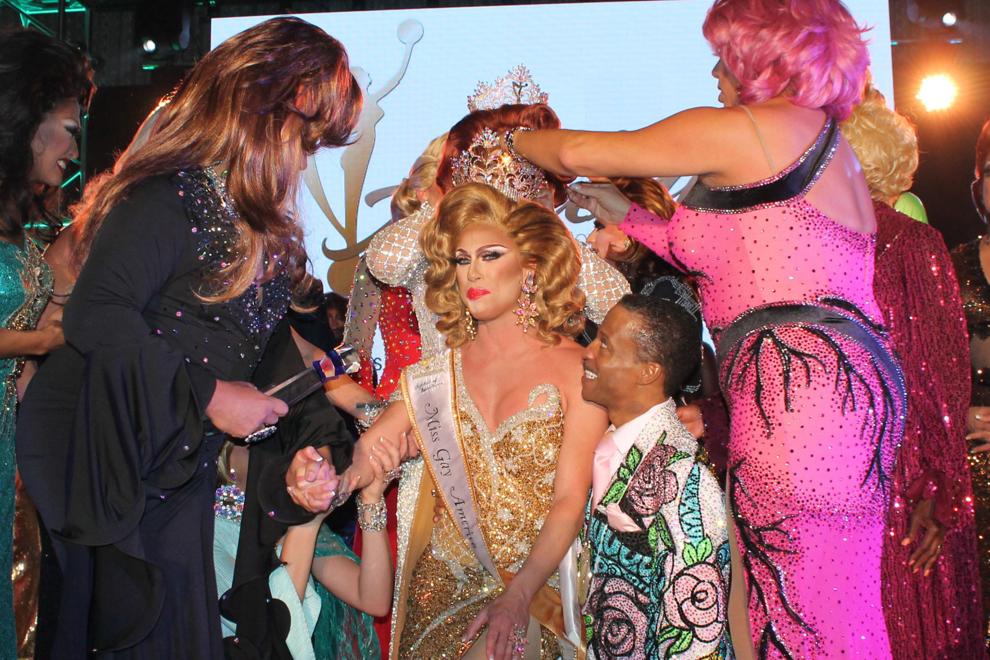 Male interview was always Deva Station's favorite part of competing. It's the category she thinks she's best at.
"Selling myself in male interview and letting people know that I'm ready, capable and excited about the job was always my favorite part," she says.
She competed for seven years and claimed the title of Miss Gay America 2018. After a year she describes as "hectic, stressful but incredibly rewarding," she will step down next week in St. Louis.
"I never claimed to be the most talented or the most beautiful drag queen, but I know that I have a business mind, I know what inspires me, I definitely love fund-raising and getting out and making a difference in our community — gay, straight or otherwise," the 47-year-old performer says from her home in Columbus, Ohio.
She has a day job but prefers to keep "boy life" separate from "drag life."
"Deva is her own entity, and she's a character and kind of a brand. So by keeping my male life outside of that, then that keeps her alive, and it keeps her a character."
The winner of Miss Gay America receives a prize package valued at $50,000 — and also a lot of responsibility. In addition to traveling to and overseeing Miss Gay America preliminary pageants nationwide, the titleholder handles a number of administrative duties, including recruiting contestants, selling advertising, working with pageant promoters, fundraising, and "branding yourself and branding the system," Deva Station says.
"One thing that I don't think people would truly expect or understand is that 85 percent of my job as Miss Gay America is done in my male persona," she says.
Her year of travel has brought her to St. Louis often. Performing with the cast at Hamburger Mary's, she says, has made her a stronger entertainer and has helped her prepare for her travels. "For me, that was a definite learning tool and kind of like going to college every time I got to work in that venue."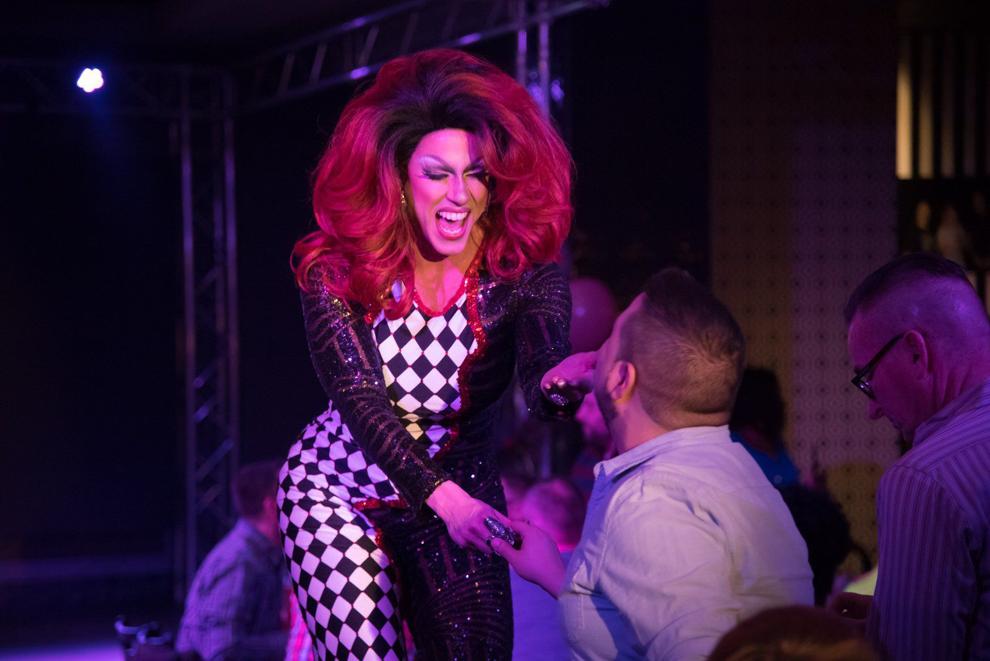 Competing in pageantry requires thick skin, she says.
"Simply by being gay men, we place ourselves in a box, and we are judged by society for being different. And then those who choose to be drag queens place themselves in a smaller box, and not only are they judged or maybe even misunderstood by straight society but equally by gay society. And then those who choose to compete in a drag pageant take those two boxes and throw them into an even tighter, smaller box and say, 'Not only do I want to be judged by two very diverse communities, but I want to be judged by five people who are really going to tear apart what I do.'
"It takes a pretty strong and courageous man to stand in front of all those people and be judged," she says. "To me, it's like the ultimate in class and integrity."
A Miss Gay America pageant isn't like a typical weekend drag show, she says. "It will be a huge, glamorous production. These people are coming from all across the country with dancers, with actors, with sets, with thousands and thousands of dollars of costuming. It's going to be a show."
'RuPaul syndrome'
As female impersonation has become more mainstream — thanks in large part to the popular the VH1 competition series "RuPaul's Drag Race," which recently won an Emmy for reality competition program — those involved in pageantry have noticed a change in the art form.
"The young, up-and-coming drag queens today are educated by social media and 'RuPaul's Drag Race,' so that is their only thing to pull from," Deva Station says. "I have seen drag through way before it was on television, and in times where it was all about glamour; now I feel like drag is club kids, drag is being androgynous, drag is a little bit Cirque du Soleil — very edgy.
"You can do anything in drag. I mean, we have bearded drag queens, we have bald drag queens. It's not actually defined as becoming a glamorous woman; it's becoming a glamorous creature."
Deva Station says she found inspiration in Miss Gay America pageantry because that's where she learned about drag. Her day job kept her too busy to perform in nightclubs or bars.
"When I was doing drag, it was at pageants, and my only exposure was to the America system," she says. "I think a lot of those former Miss Gay Americas really molded me."
Jamie Olsen, who performs as Nina DiAngelo at Hamburger Mary's, says good leadership can help keep pageantry relevant. Olsen will compete for the title of Miss Gay America next week.
New female impersonators today dream of landing a spot on "Drag Race," he says. But when he started performing, his goal was to be Miss Gay America or Miss Gay USofA.
"If it wasn't for pageantry, I probably wouldn't still be doing drag or have been able to make it a career," he says. "Queens coming up should want to do pageants. I don't think your goal should be to get on 'Drag Race.' It's nice — it's great to get on there — but I still think pageantry has an important role in developing a good, solid queen."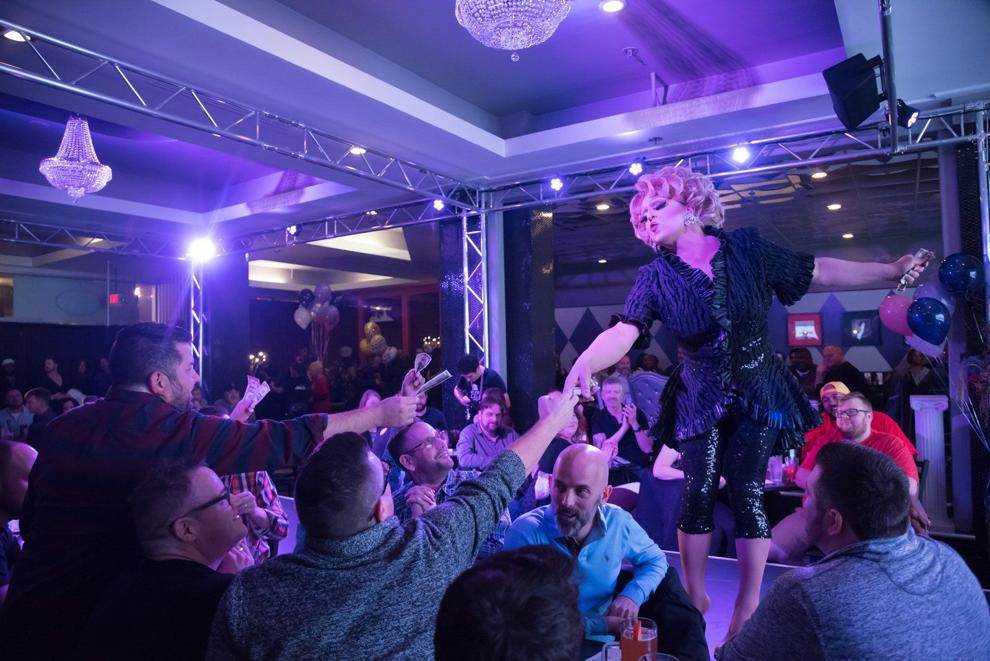 Recruiting contestants for preliminary pageants has gotten more difficult, Dutzer says, because "more people want to get on TV than want to compete in pageants. But I think it's such a character-building experience to compete and learn."
He says he's also noticed a change in how people interact with one another within the drag community.
"I think a lot of that has to do with what I call the RuPaul syndrome," he says. "Producers need good television, so there's a lot of 'reading' people and cattiness on the show because they need some drama factor. That's always been in the drag community, but I think now it's become more of 'that's what has to happen,' and I think sometimes we lose a sense of community."
Giving back
Dutzer says he and Mansman bought the Miss Gay America pageant to help keep it relevant and to bring back a sense of unity.
"I want to see the community still do good things for people," he says.
During her reign, Deva Station has worked to raise money for Camp Sunrise, an Ohio summer camp for children living with or affected by HIV/AIDS (it ended this summer after a decline in mother-to-child HIV transmission), and Equitas Health's Mozaic project, a new facility in Columbus, Ohio, for transgender, nonbinary or gender-nonconforming people of color who are living with or affected by HIV.
And the Miss Gay America system last year launched the Excellence Foundation, a charitable organization that provides activities and a safe space for young people.
"We're still building the blocks of it," Dutzer says, "but what we'd like to do is get more involved in the community and work with LGBTQ youth groups to help with mentoring experiences."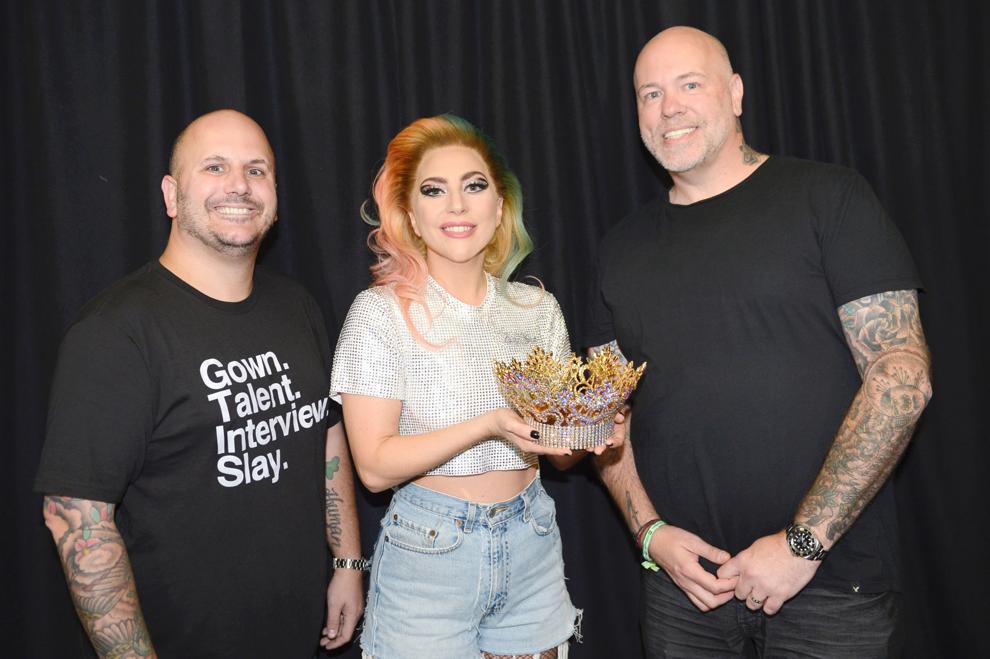 In September 2017, Dutzer and Mansman met Lady Gaga backstage at her Philadelphia show to present her with an honorary Miss Gay America crown — a first for the organization. They also made a donation on behalf of Miss Gay America to Gaga's Born This Way Foundation.
"We reached out to Lady Gaga because she does so much for the LGBT community," Dutzer says. "The Born This Way Foundation does a lot for youth in general, in just accepting yourself, which is one of the things that we always tell people — be yourselves, be authentic."
He points out that, especially within the drag community, there are still young people who are rejected by their families when they come out.
"We need to embrace people completely, and not just in the drag community or in the LGBT community but in our communities in general, and let people know we're there for them," he says. "Being an overall role model is good because it kind of builds acceptance from everybody."
Meet 3 St. Louis contestants for Miss Gay America 2019
Meet 3 St. Louis contestants for Miss Gay America 2019
Janessa Highland, Miss Gay Missouri America 2018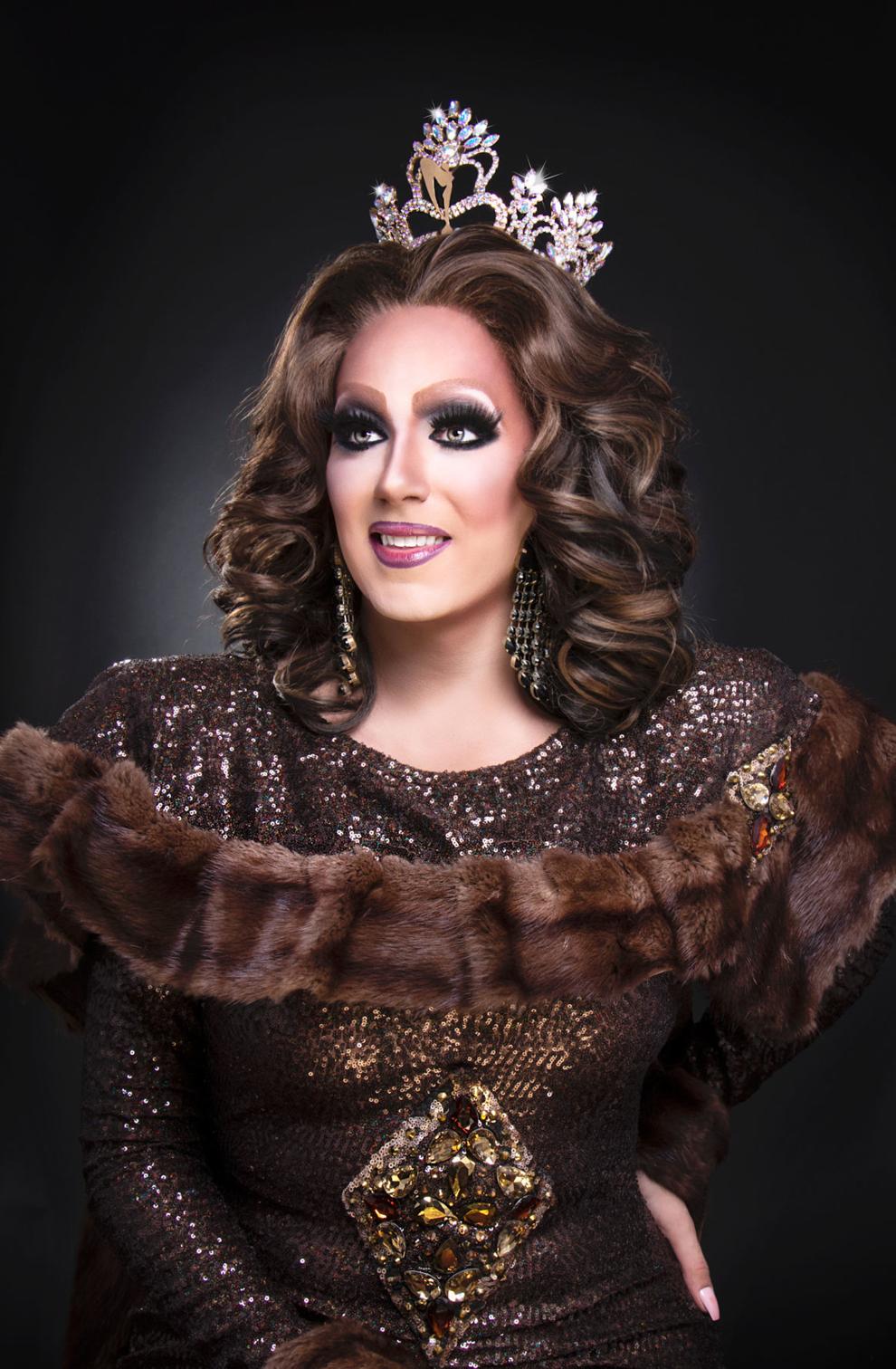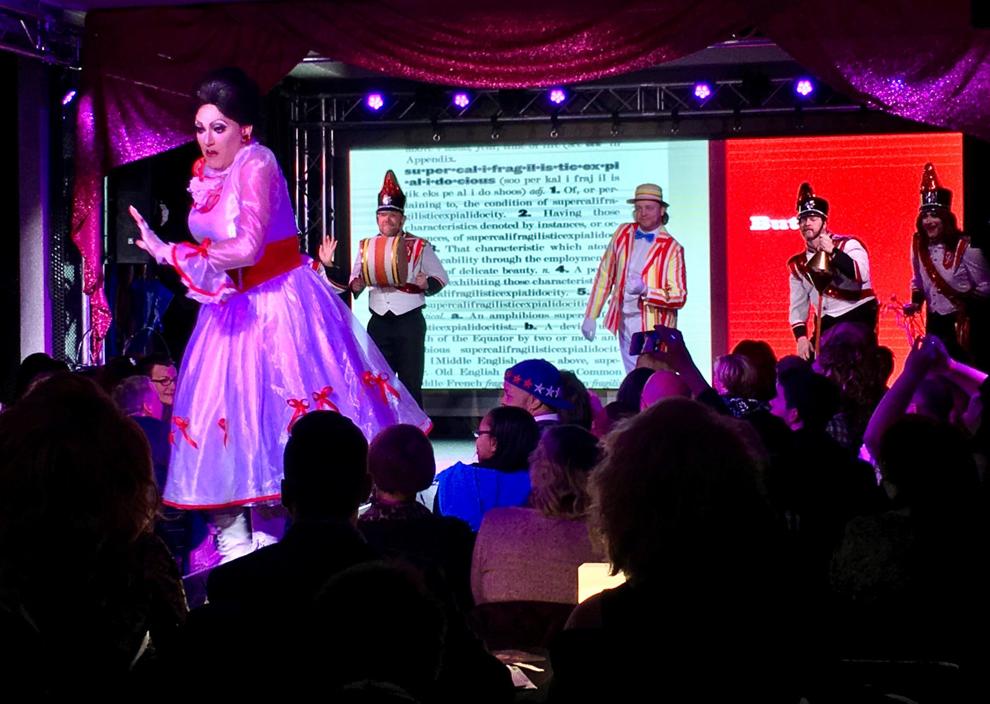 For 29-year-old Nick Fruend — who performs as the over-the-top-glamorous Janessa Highland — his first time competing at Miss Gay America will be the culmination of about 18 months of preparation.
He's had his eye on the prize since he started working to compete at Miss Gay St. Louis America.
"I have a great team behind me helping me get ready and making all my stuff — and (with) rehearsals," Fruend says. "Quite a bit of time has gone into it."
If crowned Miss Gay America, Fruend says, he's looking forward to meeting people and making memories with competitors from across Missouri and the United States.
"I think that I'm a great mix of traditional drag and a new-school way of thinking," he says. "And I think that the personality that I have would connect well with a lot of people across the country."
A native of Troy, Mo., Fruend attended college in Springfield, Mo., where he started as a male performer. He did a benefit drag show in 2010 and was hooked. He now lives in St. Louis and can be seen at Throw Backs Bar & Grill in St. Peters, the Grey Fox Pub and Bar:PM.
Fruend has also been reaching out to audiences with a show he's hosted for five years at an independent cinema in Jefferson City.
"Jeff City is a very red city with a lot of people who have never experienced drag before, and we've built quite a bit of support there and changed a lot of people's thinking about the LGBT community and drag performance," he says. "I think that continuing to educate people on what we do and why we do it — and the good that we can do with it — is really important to changing people's opinions."
With drag on television, he says, people often have a misunderstanding of what happens behind the scenes.
"I think they would be surprised to find out that a lot of people that you deal with on a regular basis are part of this performing community," he says. "I work with all types of people in real estate that have no idea that I'm a performer. And I've met a lot of people that know I'm a performer that have no idea that I, on a daily basis, help people find their dream home."
Atheena Vocé, Miss Gay Gateway Elegance America 2018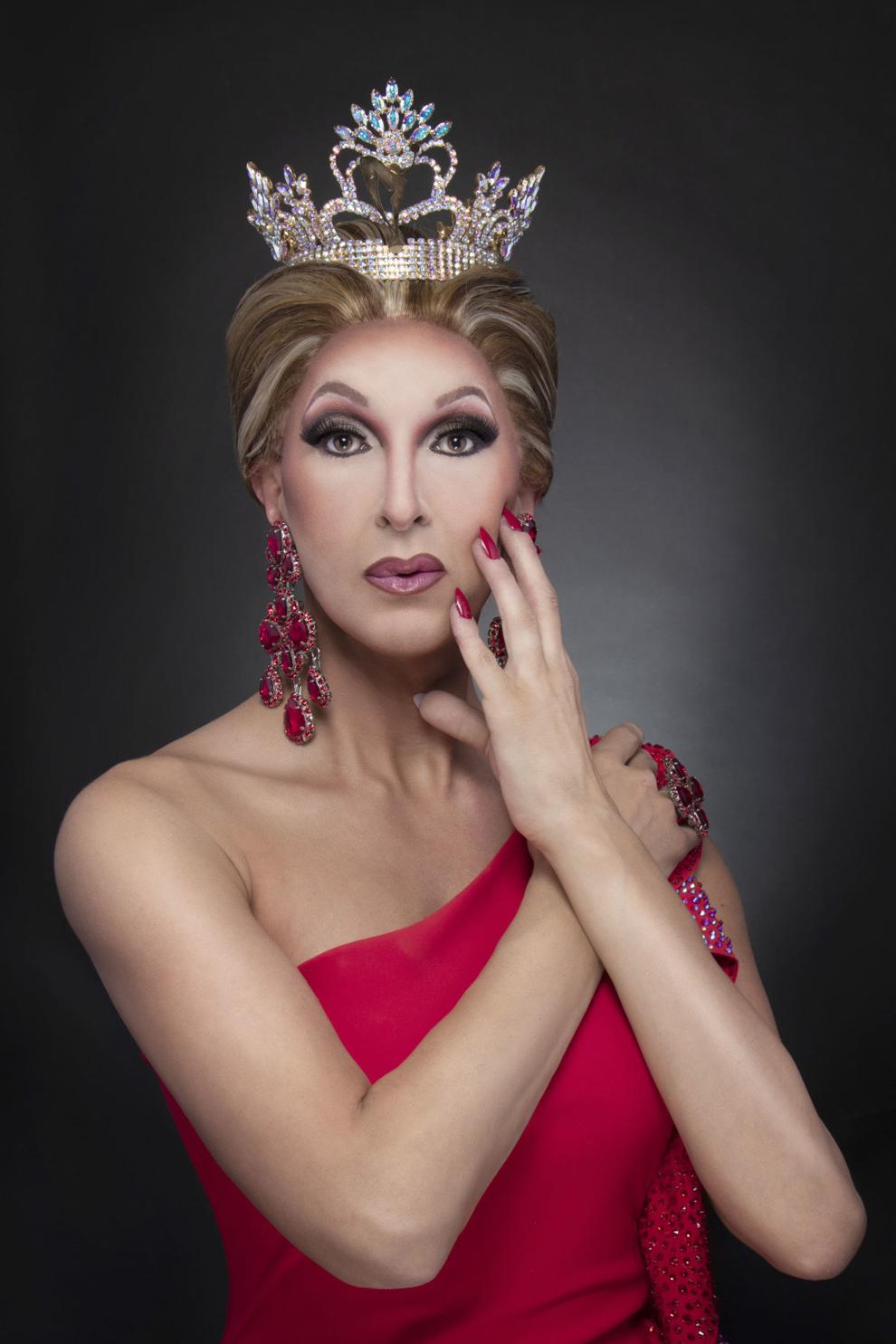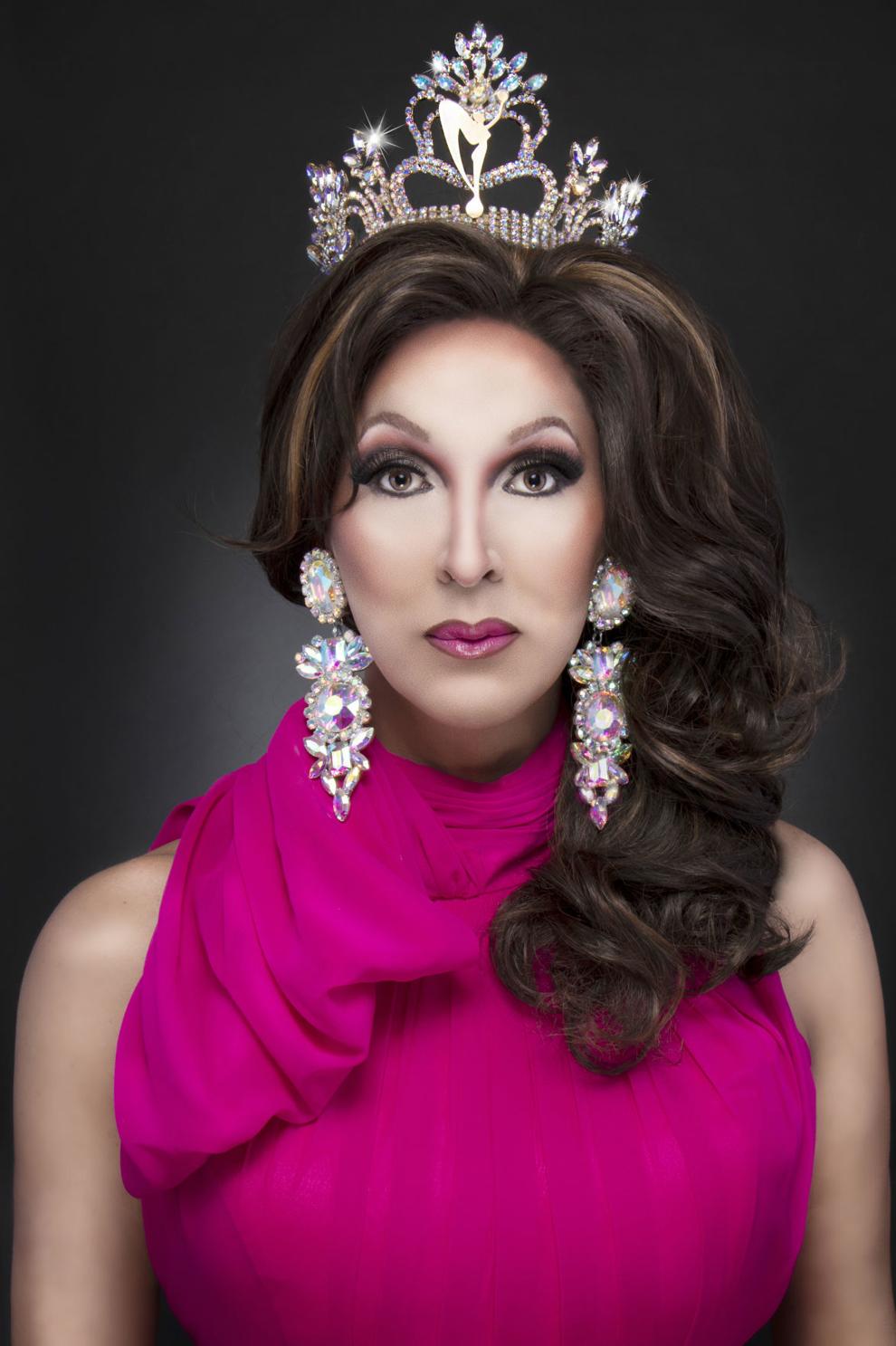 Jeff Thompson's last trip to the Miss Gay America stage was in 2004. As Atheena Vocé, he was representing Miss Gay Missouri America.
"I took a long hiatus, and I'm kind of dipping my toes back into it," says Thompson, 42.
He looks forward to competing again, now that he has a better grasp on life.
Thompson grew up in a small town in northeast Missouri and moved a year ago from Columbia, Mo., to St. Louis. He has performed at venues including Bar:PM, Hamburger Mary's, the Grey Fox Pub and Rehab.
Vocé is Miss Gay Gateway Elegance America 2018.
"When I started drag in Columbia, there was no one for me to look at, to look up to, to learn from," he says. "So my years competing in Miss Missouri, I would come and compete, and I would go back to Columbia, and I would tell everyone else there, like, 'Oh, my god, guess what they're doing! This is how they do that!' And that sort of grew the drag culture in Columbia.
"Columbia sort of considers me one of the founders of the drag community there, which is kind of an honor."
He thinks his experiences in his adopted hometown would serve him well as Miss Gay America.
"To be a good Miss Gay America, you have to be a role model, and being in Columbia, with so many students and young people, that was just sort of the role that I played," he says. "And I want to be Miss Gay America because to me, it is the truest form of female impersonation. … Basically, you still have to be a boy, and so I really appreciate that. To me, that's the theater of it."
As Vocé, Thompson is known for his Celine Dion illusion. He describes his character's look as elegant, classy and refined. "My friends in the past called me 'the governor's wife,'" he says.
By day, Thompson is the office and production manager for a St. Louis designer.
"My background is sewing — that's what I do; I make costumes," he says.
But when it comes to competition, he typically doesn't make his own outfits.
"That's one added bit of stress that I just don't want," he says. "I want to just put it on and perform."
Nina DiAngelo, Miss Gay Midwest America 2018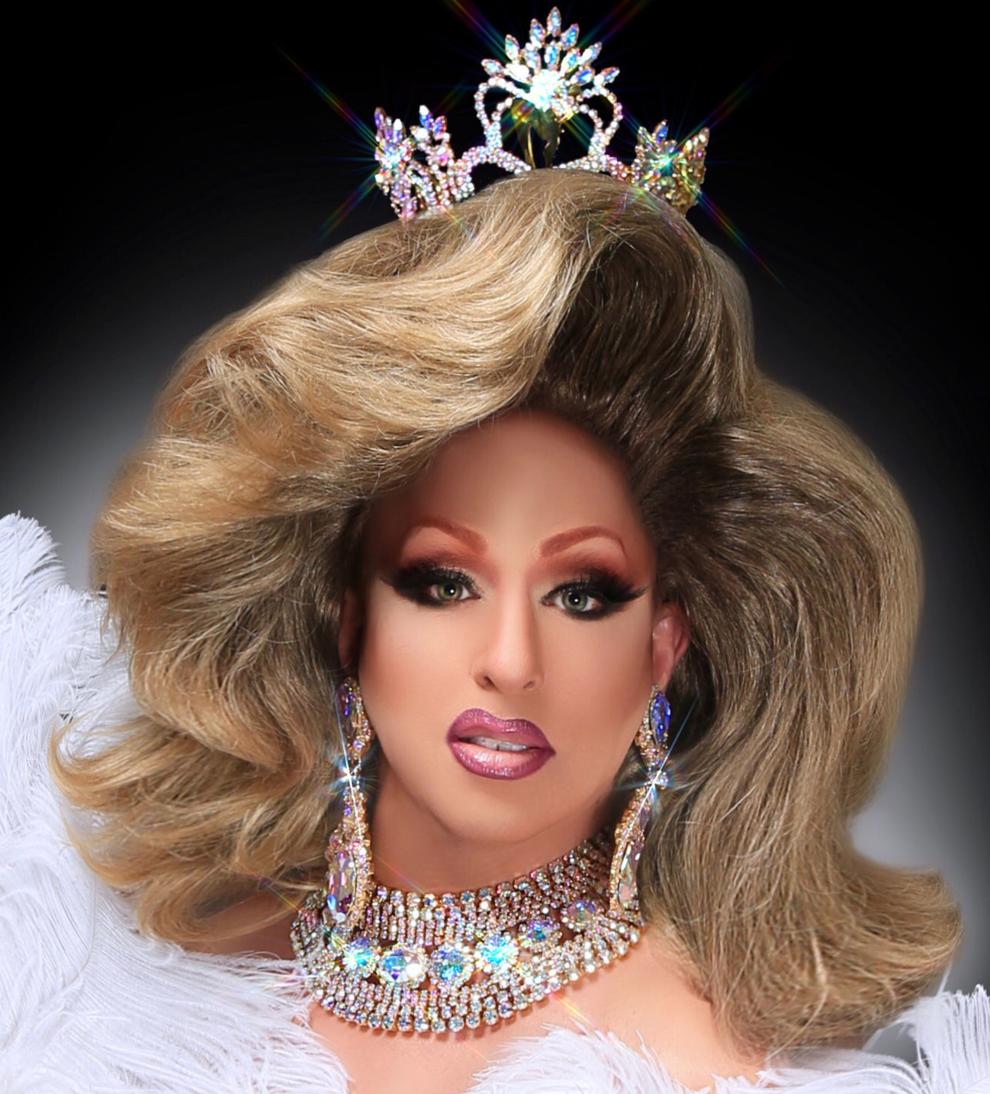 "Like most people, it started on Halloween," says Jamie Olsen, 45, of his introduction to drag.
He and his then-boyfriend dressed as Liza Minnelli and Judy Garland, respectively, and won a costume contest in the mid-'90s. An invitation followed to compete in an amateur drag contest. He won — "and then it kind of snowballed."
Female impersonation has been Olsen's full-time job for the past 20 years.
Born and raised in Buffalo, N.Y., he moved to Minneapolis, where he lived for 22 years. He relocated to St. Louis last year to work at Hamburger Mary's, where he performs five to six days a week as Nina DiAngelo.
DiAngelo is Miss Gay Midwest America 2018.
"I like all kinds of drag. I really love the celebrity impersonation part of it, but I don't like to do that all the time," Olsen says. "I still like to do really campy, funny stuff. I like to be very glamorous. I've found it's served me best to be versatile as opposed to kind of tunnel-vision into one type of drag.
"The celebrity impersonation part of it has afforded me a lot of opportunities financially. All the divas that I do — Bette Midler, Barbra Streisand, Liza Minnelli, Cher, Dolly Parton — they're all like 70 years old, so it's not always fun to impersonate a 70-year-old woman. But the crowd seems to respond really well to those."
This won't be Olsen's first time at Miss Gay America. He's also competed at the national level for Miss Gay USofA and All American Goddess, and he won National Entertainer of the Year in 2003.
In the weeks leading up to Miss Gay America, Olsen has been traveling to Chicago and Minneapolis for rehearsals and costume fittings.
"My favorite part is I really love putting a talent number together," he says. "My least favorite part is how much it costs."
He's also been trying to mentally prepare. "If I do win, it's a big job, and I want to be ready for it."
In the event that he wins the crown, he's looking forward to traveling and being a role model. He also wants to get new performers involved with pageantry.
"There's definitely room for new blood and to bring growth into the system," he says. "It's perfect for any queen who is looking for direction and growth; it's a great way to improve yourself."