"Blaze," a showcase for new works that features two world premieres, concludes the 2022-2023 Big Muddy Dance Company season. The program will be presented this weekend at COCA's Catherine B. Berges Theatre.
Putting together a show highlighting different choreographers requires striking just the right balance, said Kirven Douthit-Boyd, artistic director of Big Muddy.
"I always want the dancers to be challenged in different ways," he says. "And make sure the work is coming from different voices. I want the programs to be varied, and to be vast."
"Blaze" will include Elizabeth Corbett's "In the Cedars," Marcus Willis' "Vanity Fare," Norbert De La Cruz III's "Cloud 9" and Douthit-Boyd's "DANCE." The pieces by Corbett and Willis are world premieres. "DANCE" will be staged May 19 only, with "Cloud 9" as part of the program May 20.
Erin Warner Prange, executive director of Big Muddy, says that the Berges Theatre has proved to be a definite plus.
"The technical capabilities in the space are really wonderful," she says. "We're able to create an atmosphere that we wouldn't necessarily be able to do in a lot of other theaters."
The world premieres give Big Muddy dancers the opportunity to explore the dimensions of their artistry, Douthit-Boyd says. Corbett, he says, spent years as a soloist with esteemed choreographer William Forsythe's Frankfurt Ballet.
"She really took the dancers through a process where they studied a lot of improv technologies," Douthit-Boyd says. "So they were really collaborators in terms of generating movement, which was an interesting process for them."
In contrast, Willis' choreographic vocabulary "is more gestural, and something that's vastly different from the other works that the dancers are doing." Of course, the title "Vanity Fare" plays on "Vanity Fair," the 19th-century novel by William Makepeace Thackeray and the contemporary pop-culture magazine of the same name.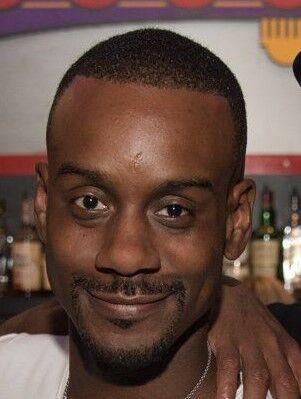 Douthit-Boyd says that Willis' piece is themed to "the idea of what's 'fair,' and the price that you pay for something. What is the price that we pay to fit into certain acceptable boxes? Or to fit into a comfort zone that we as humanity are all striving for in myriad ways?"
A former principal dancer with the prestigious Alvin Ailey American Dance Theater, Douthit-Boyd brings a wealth of experience to the Big Muddy, including a stint as co-artistic director of dance at COCA. Was becoming artistic director of a dance company part of his long-term plans?
"I can't say that that was a prominent factor," he says. "But I knew that, when I was coming to the end of my time at Ailey, I had learned a great deal that I would be able to contribute to a welcoming and supportive community.
"I since have grown in tremendous ways, and taking on work at Big Muddy felt like the natural next progression."
What 'Blaze' • When 7:30 p.m. May 19, 2 and 7:30 p.m. May 20; available for streaming 10 a.m. May 26 through 11:59 p.m. May 28 • Where Catherine B. Berges Theatre at COCA, 6880 Washington Avenue • How much $35-$45; streaming, $20 • More info thebigmuddydanceco.org