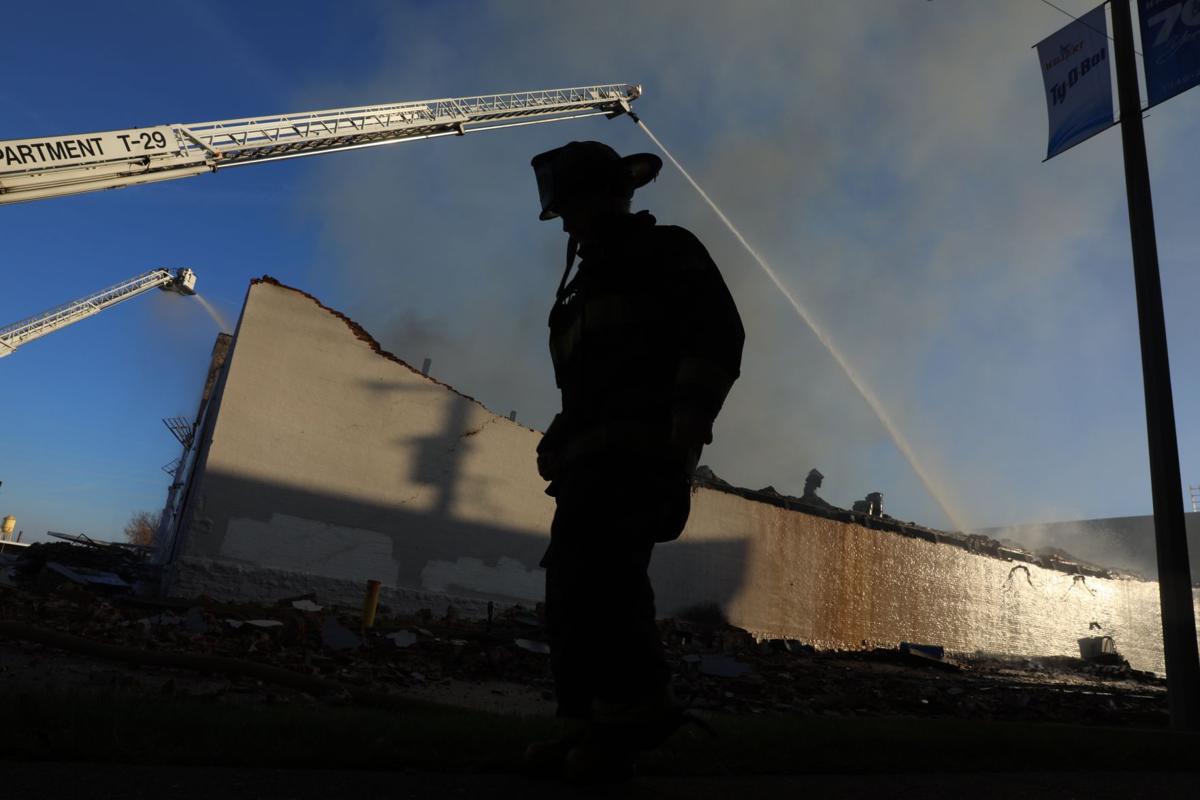 Freelance writer Amanda Doyle still has a few books in her hatchback available to sell before Christmas.
"I guess I feel comparatively lucky," Doyle said Thursday. "It's not my whole business, which it is for Josh and his family."
Josh and Mary Beth Stevens watched the five-alarm fire burn up all of the stock for Reedy Press, their publishing company, which has produced hundreds of titles over its 14 years.
"We still have revenue from recent sales, but obviously that will dry up," Josh Stevens, 45, said Thursday. Holiday sales are "shot," he said.
"The authors are very upset. We're going to get back on our feet so we can get their books back in circulation."
The day after the fire, he was on the phone to his insurance company and starting to consider which books would be the first to be republished.
Photos: Watch as a small, smoky fire grows to a big blaze in a St. Louis warehouse
St. Louis firefighters have been battling a 5-alarm blaze for several hours as the fire destroys a large warehouse on Park Avenue in St. Louis on Wednesday, Nov. 15, 2017.