We get you, Santa. 
Lists can be unruly, especially ones that track everyone around the world. We think it's tough enough in a country that produces hundreds of thousands of books every year.
But we're here to help, offering some of our favorite titles of 2019, just in case you need suggestions for those on your "nice" list. 
Post-Dispatch reviewers pick 25 books to consider, supplemented by wire reviews and even ideas from local booksellers and librarians. Two weeks from now, we'll also provide a selection of coffee-table beauties. Hope this helps — even if they do weigh down the sleigh.
By Jane Henderson, Post-Dispatch book editor
📖 FICTION 📖
"American Spy" by Lauren Wilkinson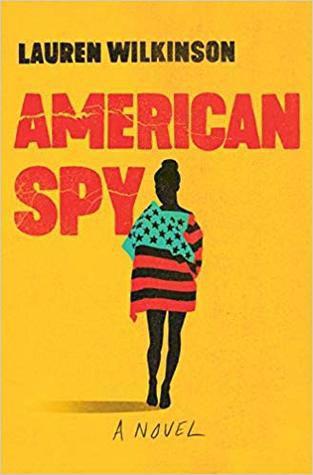 Espionage novel places a female African American intelligence officer at the center of a Cold War tale of political intrigue. A morally nuanced and atmospheric political thriller sets its climax in Burkina Faso. (Random House)
"A Better Man" by Louise Penny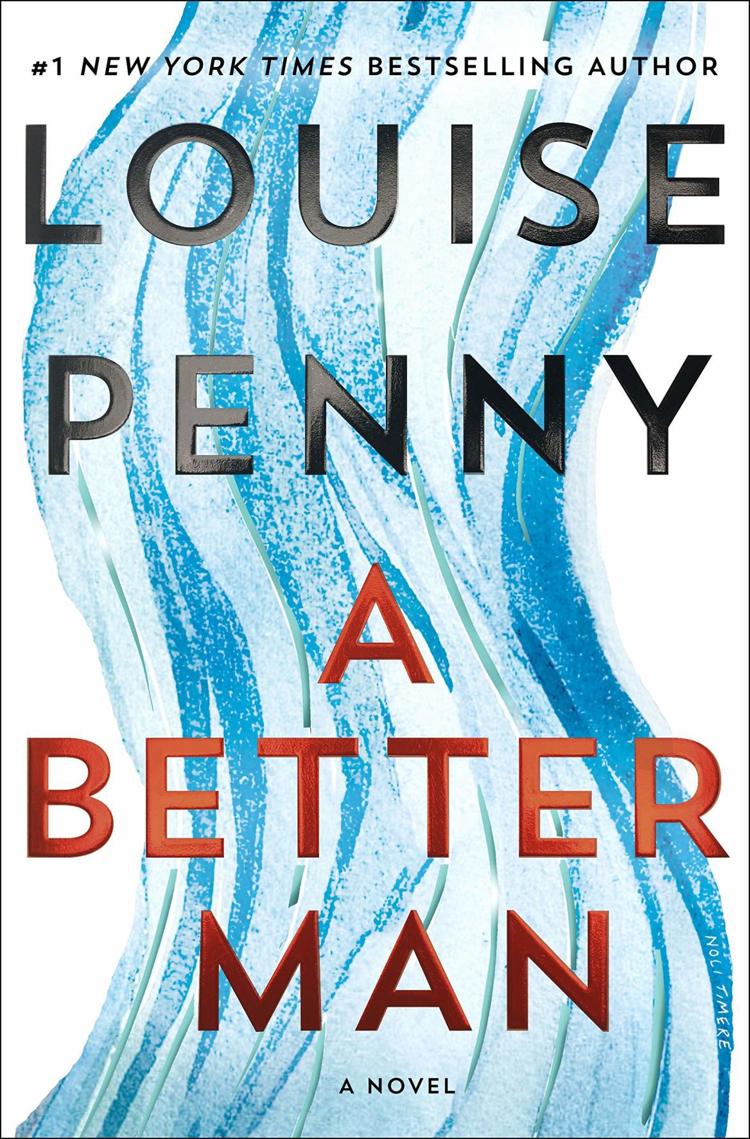 A missing woman, a frantic father and the future of Three Pines itself, threatened by epic flooding, factor into the 16th in this mystery series. And by the way, beloved Chief Inspector Armand Gamache remains on unsteady ground himself. (Minotaur)
"City of Girls" by Elizabeth Gilbert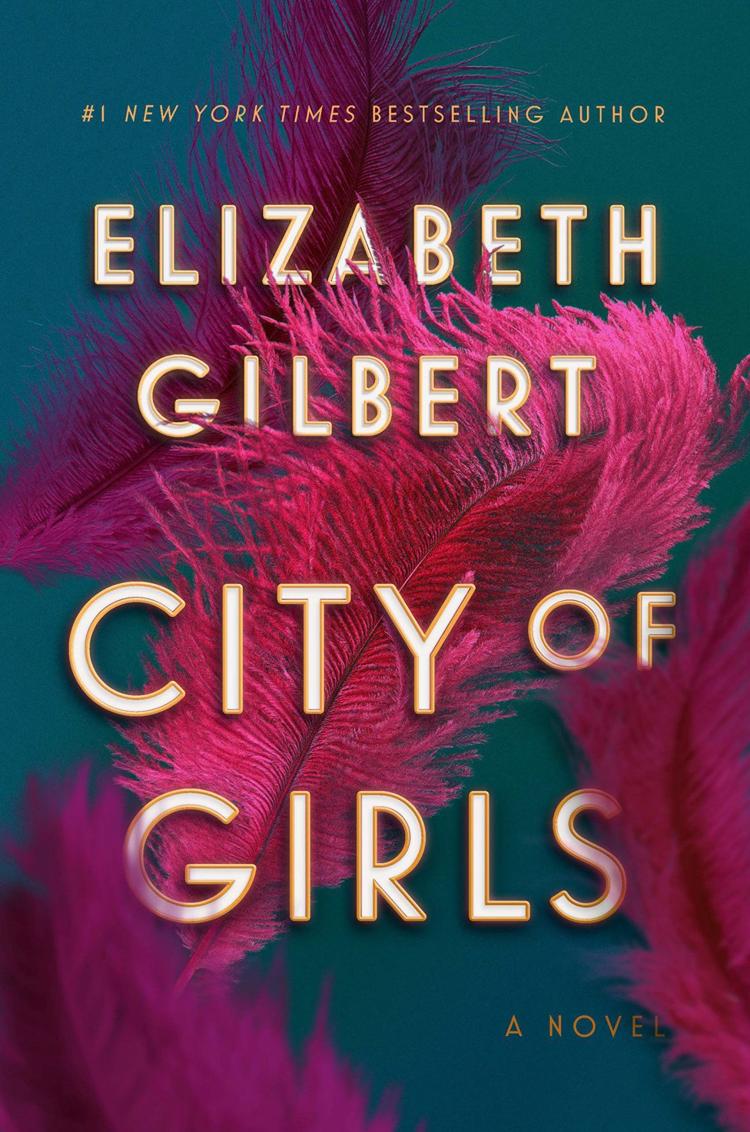 The author of "Eat, Pray, Love" makes a sharp turn to 1940s New York to bring to lively (and poignant) life the world of a shabby, third-rate theater in the low years before World War II. However bad things get, most readers would wish to be there, for just one night. (Riverhead)
"Disappearing Earth" by Julia Phillips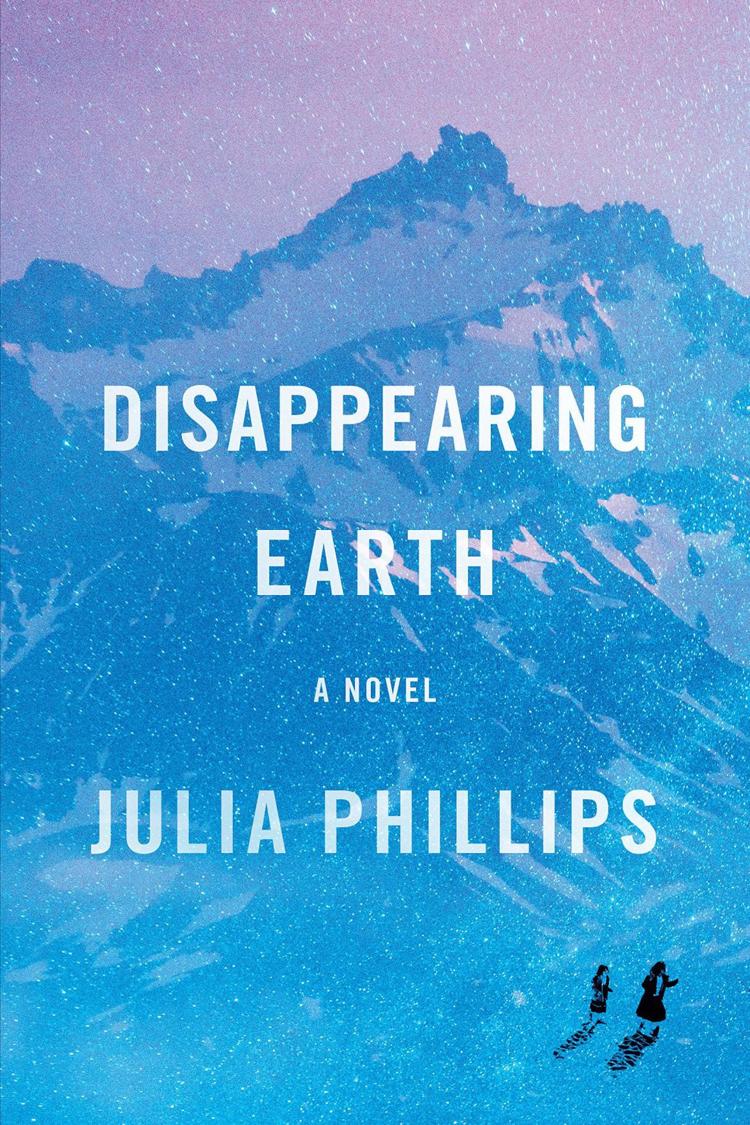 Despite the title, Phillips' first book isn't a science treatise but a much-praised novel about two girls who disappear in Russia and the painful missing person case that follows. (Knopf) 
"Everything Inside" by Edwidge Danticat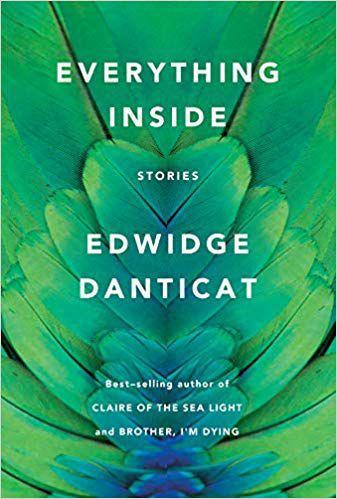 Short stories by the St. Louis Literary Award winner, an immigrant from Haiti who writes about personal relationships and the world that intervenes. By introducing us to characters who have lived through dictatorships, the devastating Haitian earthquake of 2010, restrictive immigration laws, or who are merely tourists hearing about another's past, Danticat reminds us of the lasting effects of these events on our interactions. (Knopf)
"The Institute" by Stephen King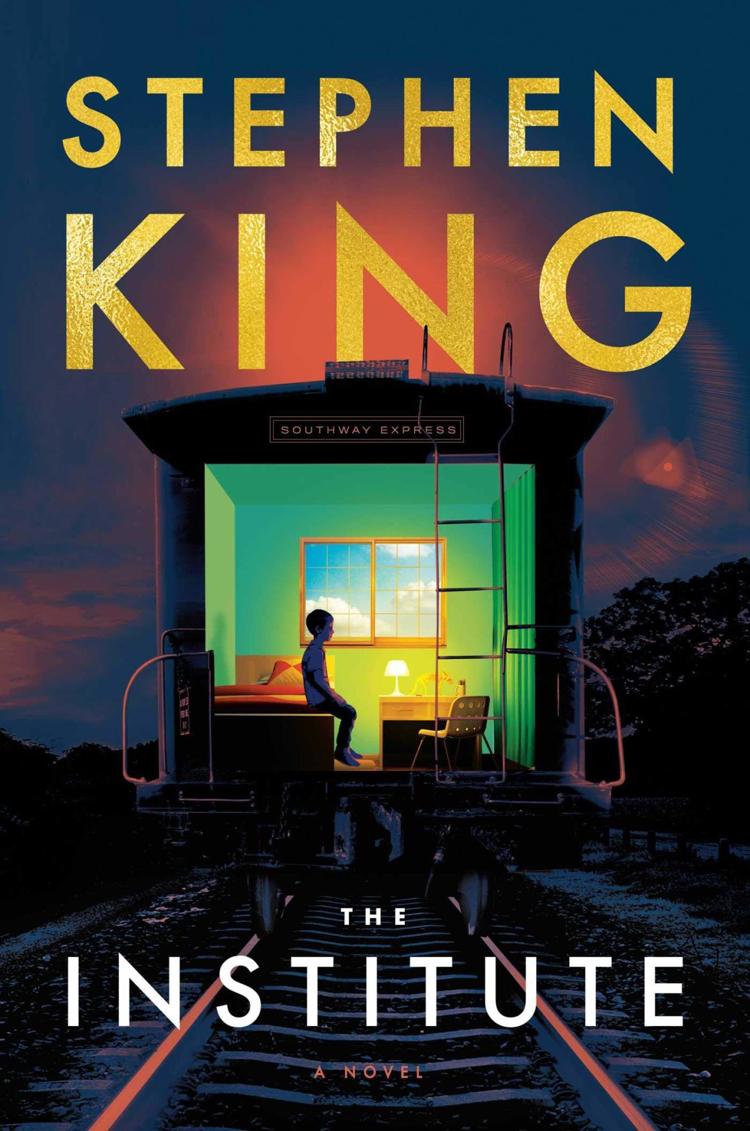 Critics may blast Stephen King's prolific output as he churns out book after book, but 2019's "The Institute" marked a strong showing from the horror writer. A black-ops government agency kidnapping children to harness their extra-sensory powers? He spares no detail in creating a murderous agency and giving us a hero to love in a 12-year-old boy, whose intelligence is matched only by his bravery in trying to outsmart his captors. (Scribner)
"The Long Call" by Ann Cleeves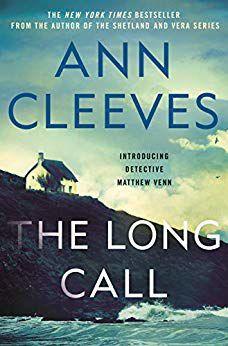 The new series from the author of the "Vera" and "Shetland" novels introduces an appealing police detective hero. In the opener, Matthew Venn and husband Jonathan find crime in their front yard in England's West Devon. Don't worry; it's already been optioned for television. (Minotaur)
"The Man Who Saw Everything" by Deborah Levy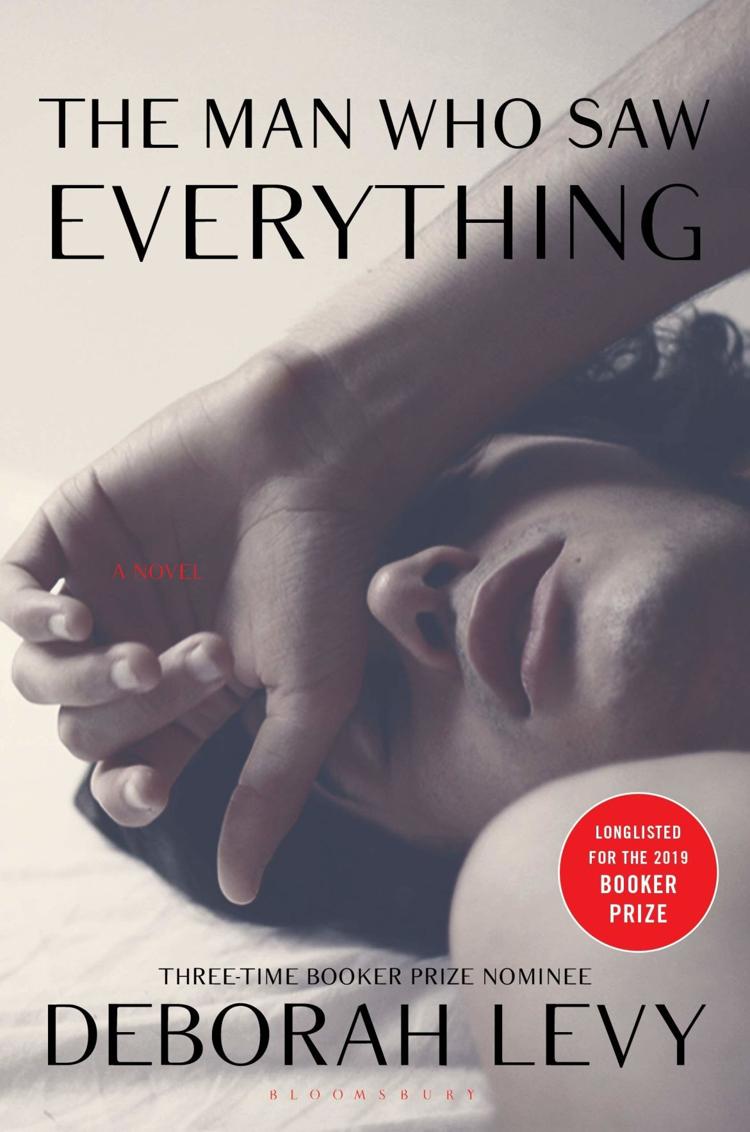 A challenging novel by the author of "Hot Milk" has a historian hit not once but twice while walking on the iconic Abbey Road in Britain. After the first time, he travels to Berlin just before the fall of the wall. After the second accident, he struggles to remember the past. (Bloomsbury)
"Night Boat to Tangier" by Kevin Barry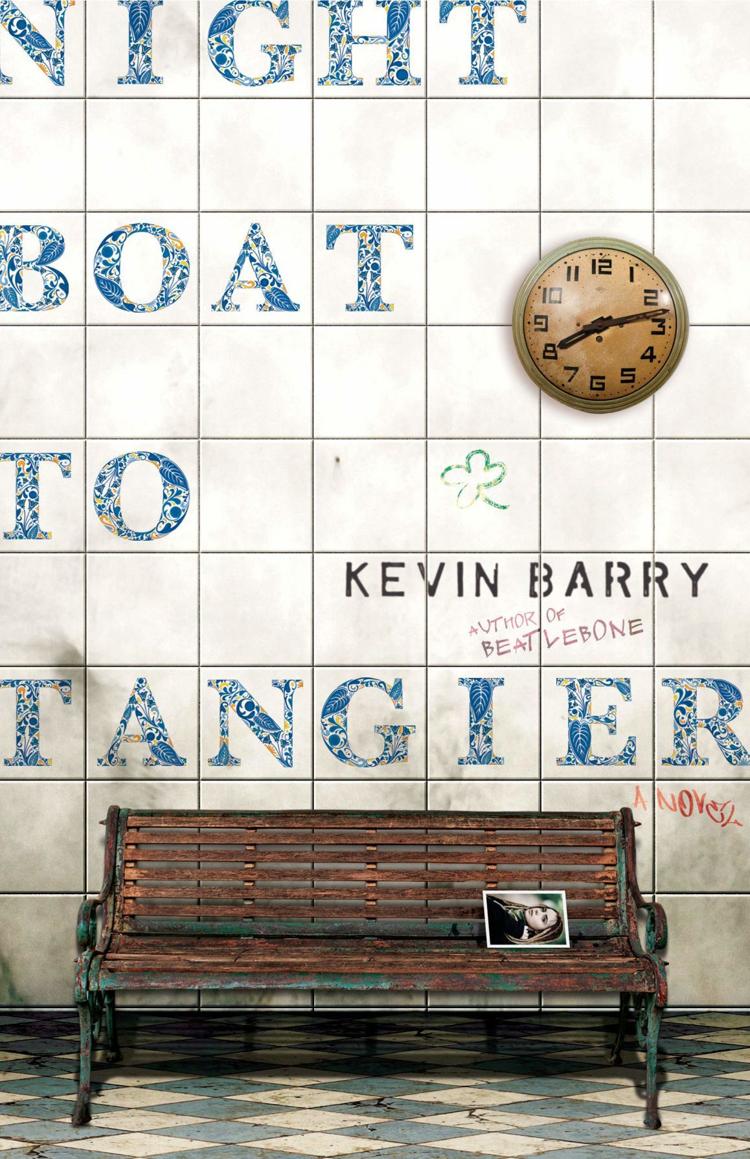 Former Irish smugglers banter as they try to catch one of their daughters coming to Spain by boat in this dark "Waiting for Godot" featuring thugs. (Doubleday)
"Olive, Again" by Elizabeth Strout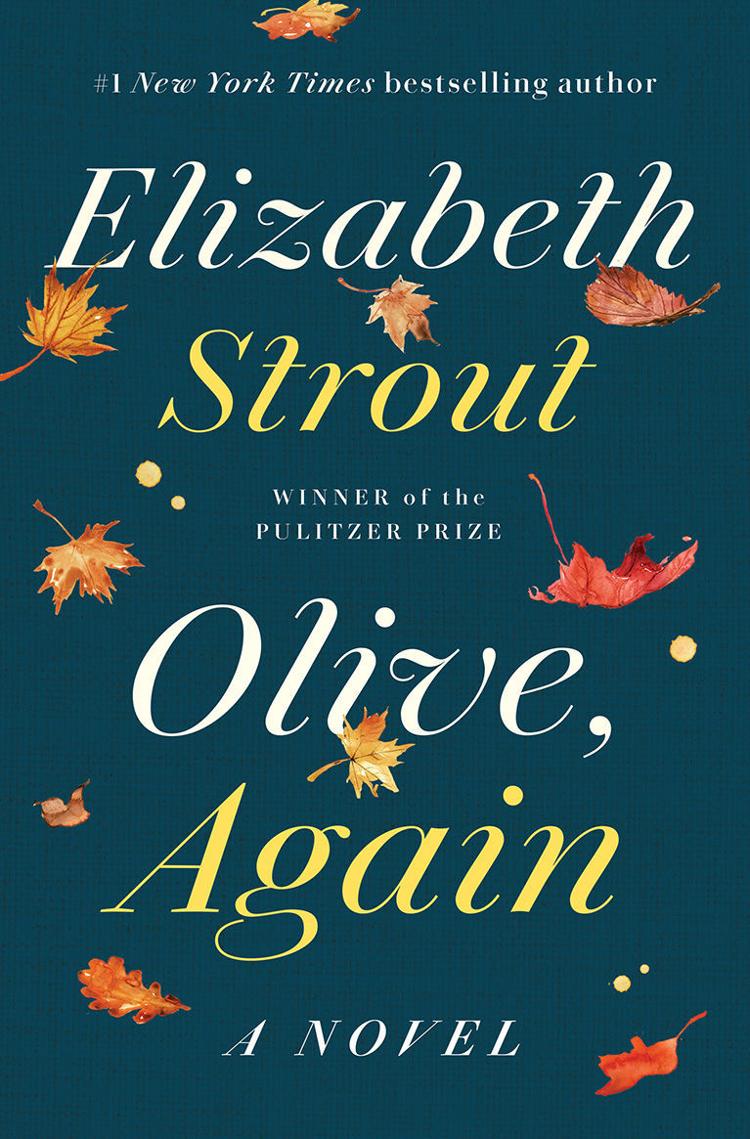 Linked stories beautifully follow the Pulitzer Prize-winning "Olive Kitteridge," whose cranky namesake now finds new love and deals with loss and aging in her small Maine town. (Random House)
"The Secrets We Kept" by Lara Prescott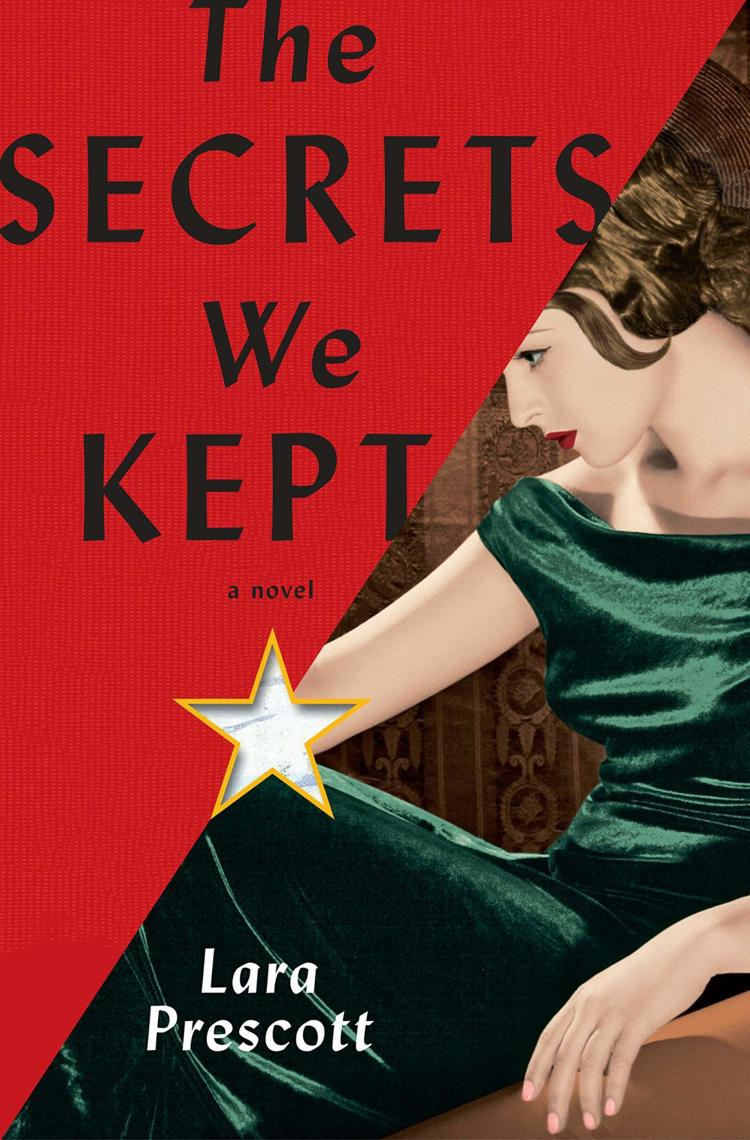 Set at the height of the Cold War, this debut novel is told from the viewpoints of three women — one in Russia and two who work for the CIA. At the center of the story is Boris Pasternak's "Doctor Zhivago," which the spy agency considers a literary weapon of mass destruction. (Knopf)
"The Testaments" by Margaret Atwood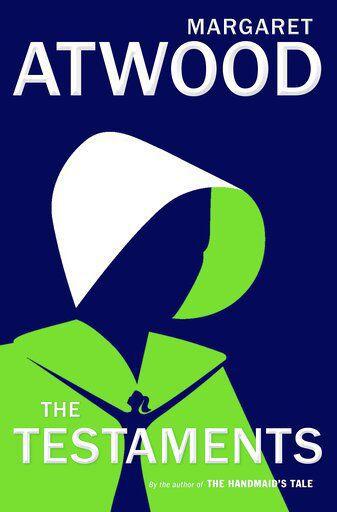 The highly anticipated sequel to Atwood's 1985 dystopian masterpiece "The Handmaid's Tale" is satisfyingly full of answers. The developments will delight fans of the original novel and the television adaptation on Hulu, who have been pining to know what becomes of young mother Offred and of Gilead, the literal-minded theocratic dictatorship. (Doubleday)
"The Water Dancer" by Ta-Nehisi Coates
If the power of fiction is to transport readers to a world they otherwise couldn't imagine, this first novel by Coates is a smashing success. The story dazzles with a story firmly grounded in the harsh realities of slavery, yet elevated by a modicum of mysticism. (One World)
📖 NONFICTION 📖
"The Beautiful Ones" by Prince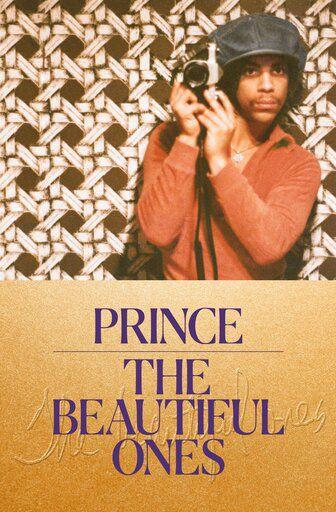 A long-awaited unorthodox memoir by the enigmatic singer who died before the book was finished. Assembled from various handwritten recollections, interviews and photos, it lacks bombshells but will fascinate fans nonetheless. (Spiegel & Grau) 
"Fentanyl, Inc." by Ben Westhoff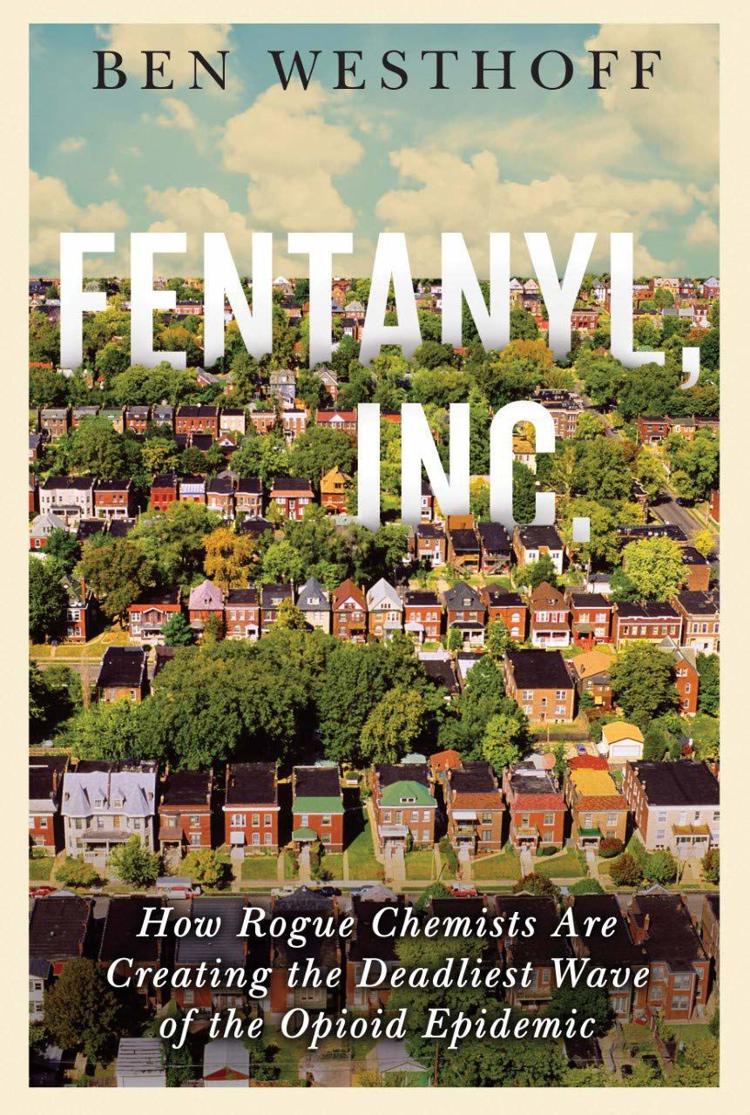 A finely woven and accessible analysis of the connection between university chemistry professors, dark web sales, drug cartels, law enforcement, and the dealers and addicts dependent on it. (Grove Atlantic)
"Fire and Fortitude" by John C. McManus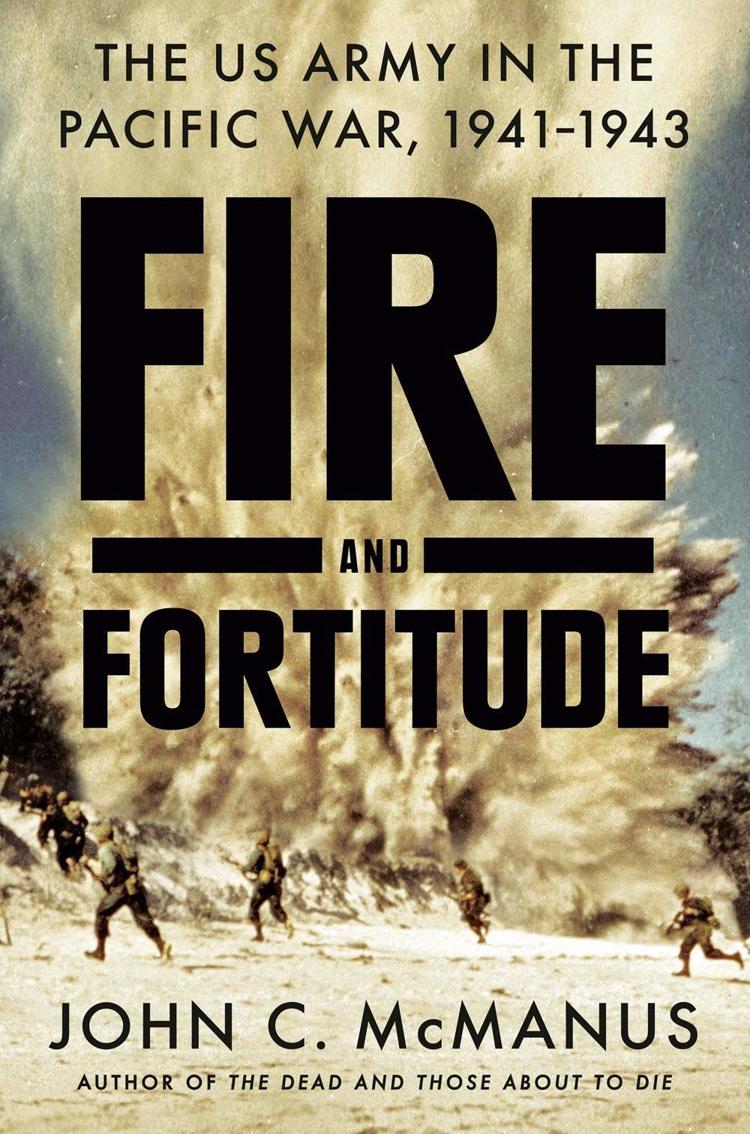 Having wrapped up the Army's World War II in Europe with three volumes, the historian now turns to the Pacific. This first book of a trilogy gives each reader a front-row seat in that theater. (Caliber)
"How We Fight for Our Lives" by Saeed Jones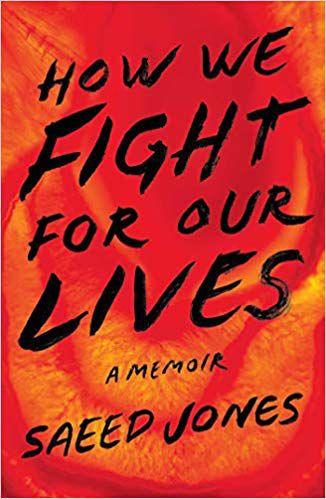 In candid and lyrical language, Jones relates how he struggled to come to terms with a world that wanted to put him, a gay black man, in a box. His memoir shares stories of poverty and perilous scrapes that end in flashes of light, if not quite redemption. (Simon & Schuster)
"Inheritance" by Dani Shapiro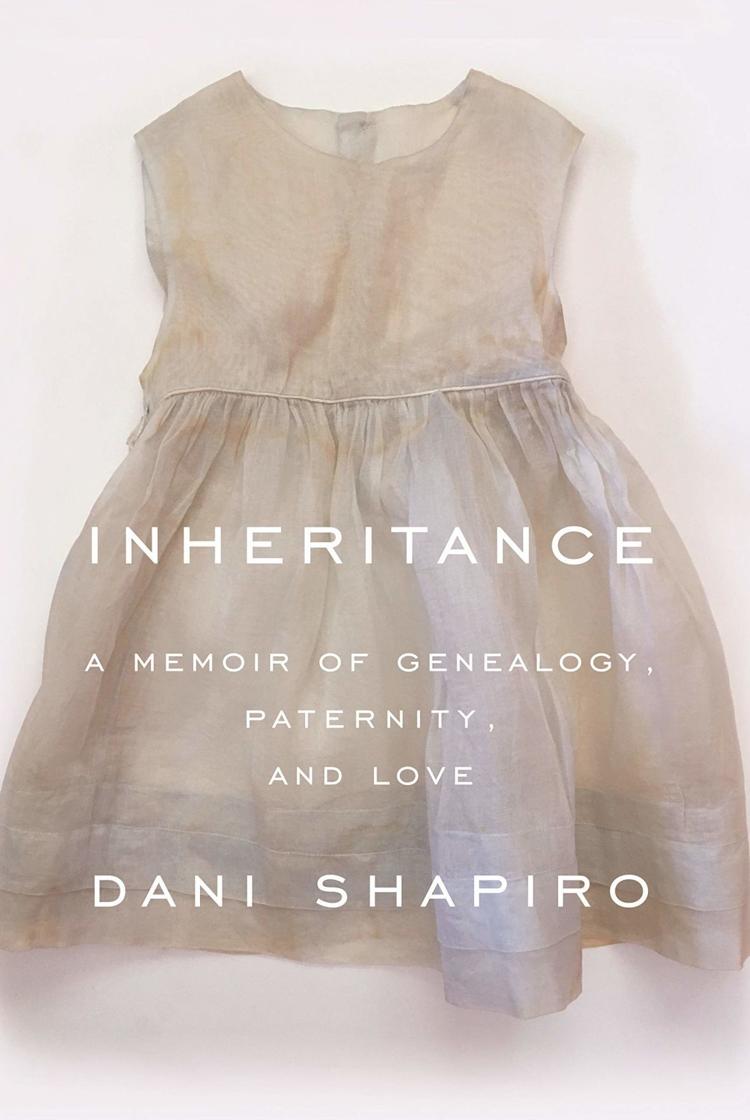 In her fascinating memoir, Shapiro sends off a sample of DNA to be analyzed, mainly as a lark. The test results are a bombshell. It had never occurred to her that her parents, now dead, weren't who she had always believed them to be. (Knopf)
"Kochland" by Christopher Leonard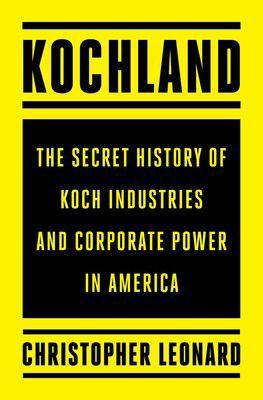 Charles Koch's wealth and influence seep into almost every part of American life, but few people know his name or his power. This exhaustive exploration of his life and his philosophy sheds valuable light on a powerful force. (Simon & Schuster)
"Lake of the Ozarks: My Surreal Summers in a Vanishing America" by Bill Geist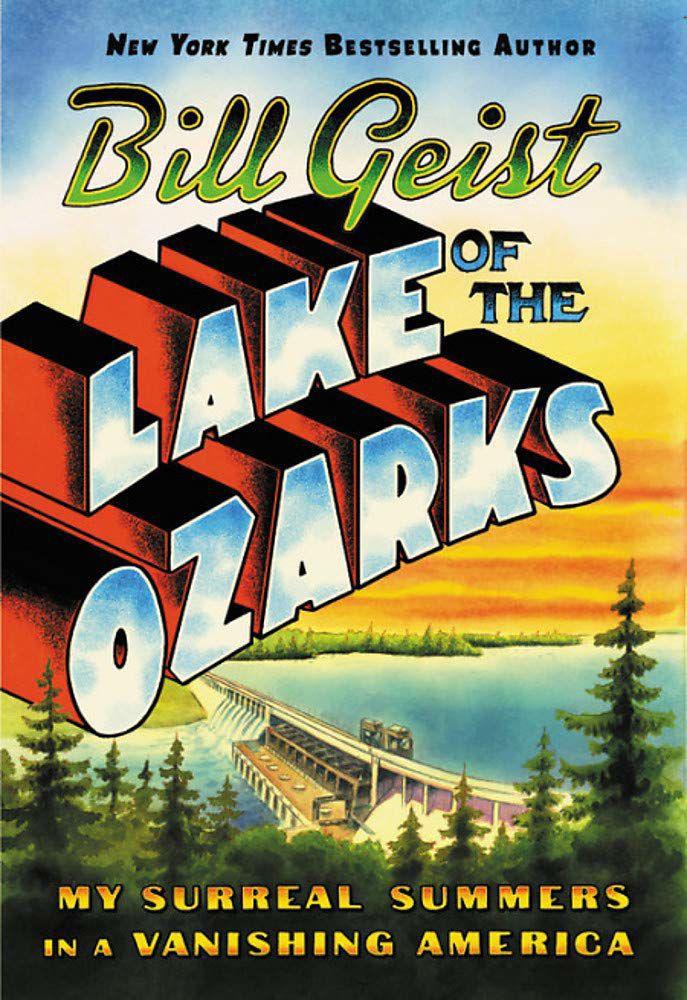 Thirty years after Union Electric Co. built Bagnell Dam to create the Lake of the Ozarks, an Illinois teenager took summer jobs at a lodge owned by his aunt and uncle. A retired correspondent for CBS News, Geist has written an amusing tribute to those who worked as maids and bellhops and drivers to turn Arrowhead Lodge into a getaway for Midwestern families looking for a little fun "at the lake." (Grand Central Publishing)
"Maid: Hard Work, Low Pay and a Mother's Will to Survive" by Stephanie Land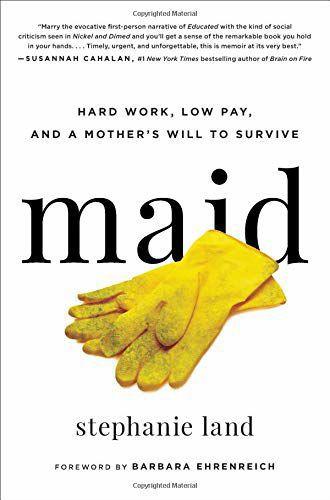 As a young mother, Land extricated herself from an abusive relationship and spent years supporting her daughter by cleaning houses and struggling against a system seemingly stacked against the working poor. (Hachette)
"One Great Leap" by Charles Fishman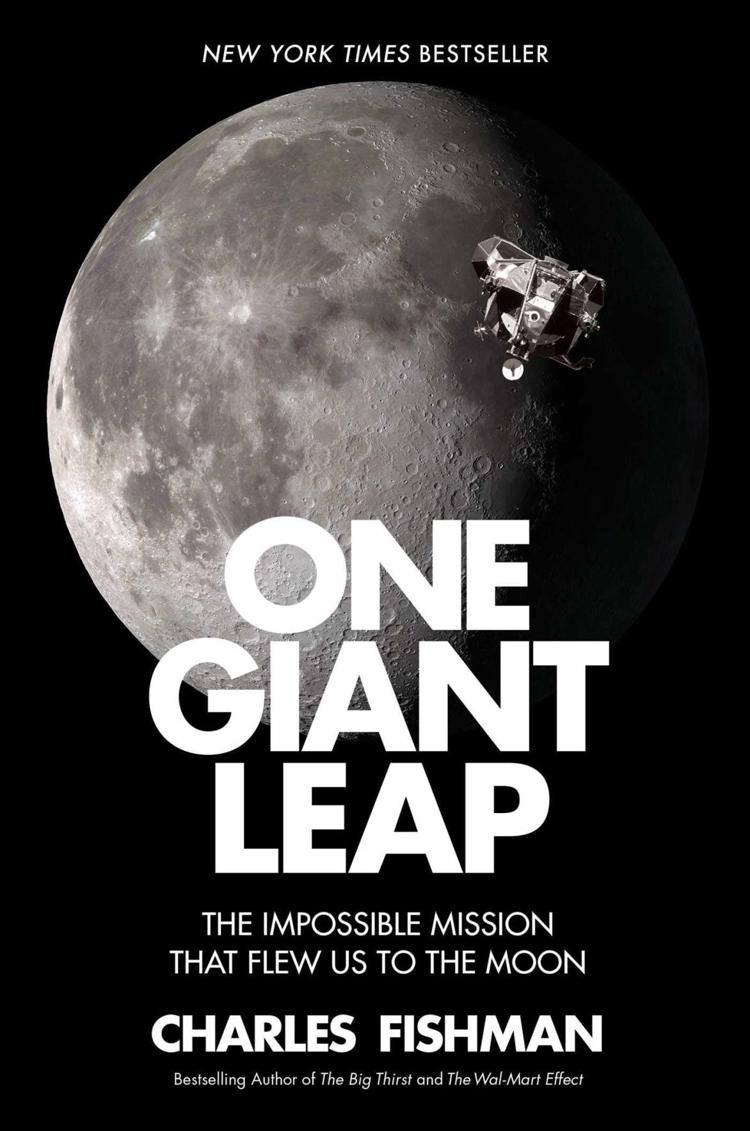 Readers of a certain age certainly remember our first landing on the moon. But this book spells out the fascinating details, from technological breakthroughs to bureaucratic back-and-forth. (Simon & Schuster)
"Say Nothing" by Patrick Radden Keefe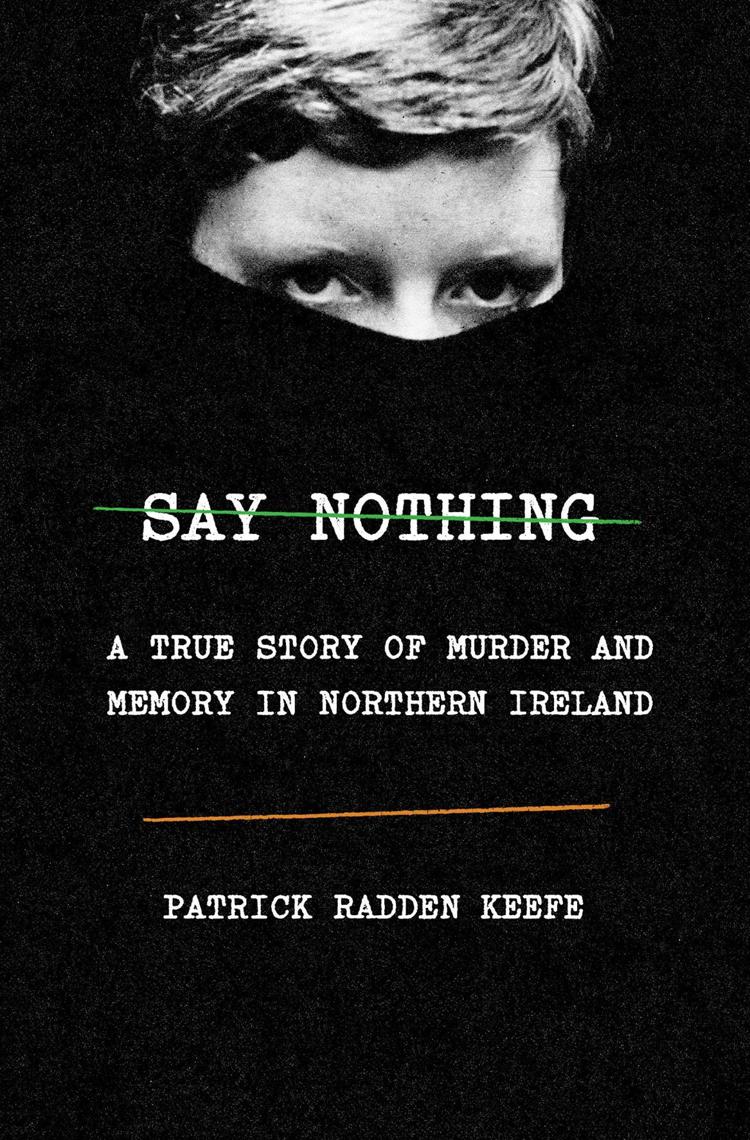 Jean McConville was a widowed mother of 10 children in Belfast when the IRA came for her in 1972, and she was never seen again. This book explains what happened through a riveting account of the bombings and assassinations carried out by the Irish Republican Army, as told by those who planted the bombs and pulled the triggers. (Doubleday)
"She Said: Breaking the Sexual Harassment Story That Helped Ignite a Movement" by Jodi Kantor and Megan Twohey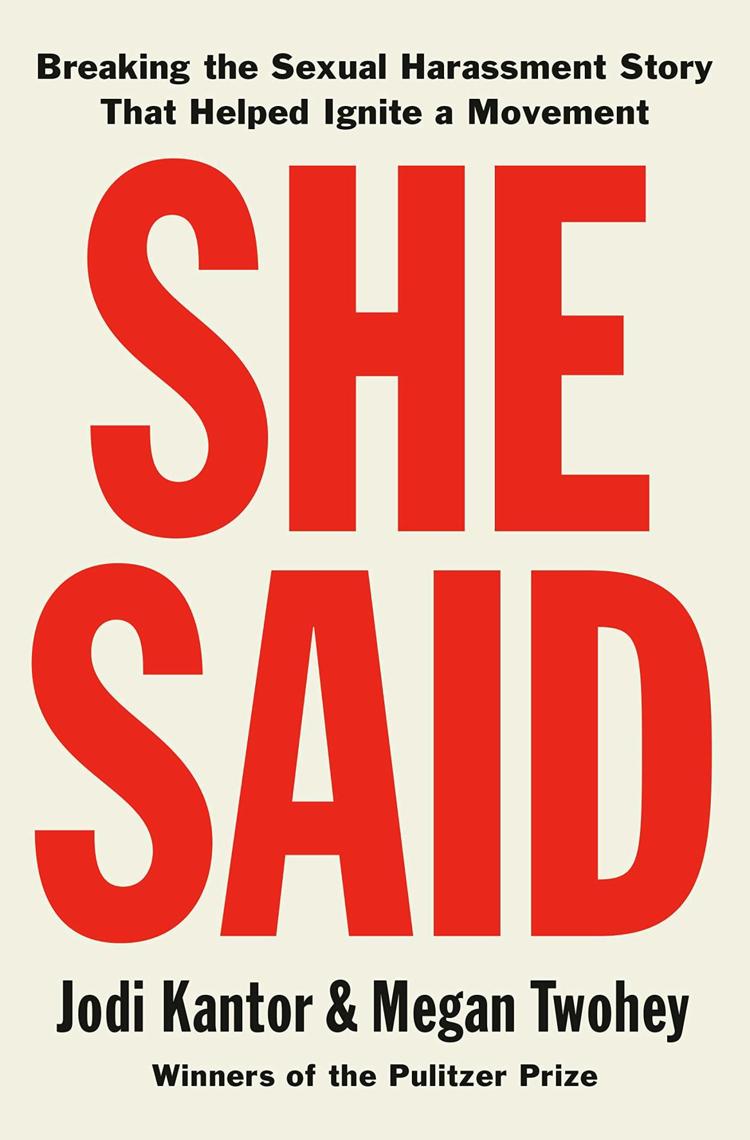 How New York Times reporters reported the story of years of sex abuse accusations and settlements against movie mogul Harvey Weinstein. A companion book, of sorts, to Ronan Farrow's "Catch and Kill: Lies, Spies and a Conspiracy to Protect Predators." (Penguin)
"Thriver: My Journey Through Holocaust Nightmare to American Dream" by Mendel Rosenberg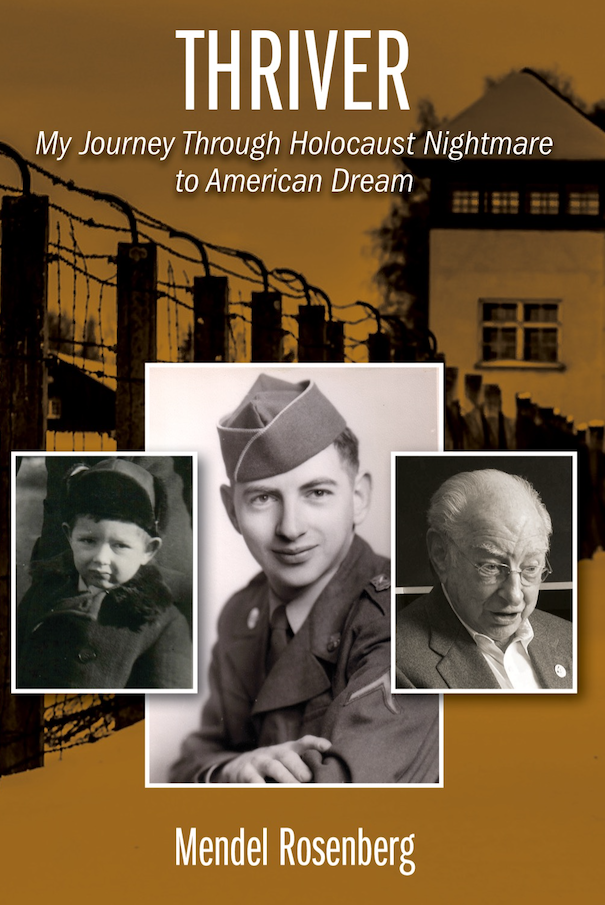 This short memoir of a Jewish survivor of the Nazi Holocaust is a powerful read, if only because Rosenberg, a St. Louisan, gives such an understated account of his life, which was extremely perilous during his teenage years in German concentration camps. At times, the events he relates could make a reader want to scream at the atrocities he recounts in an even tone. (LaVidaCo)
📖 LOCAL FAVORITES 📖
We asked librarians and booksellers for their favorite books of 2019. Here, in no particular order or style (fiction mixed with nonfiction, adult and children), are their picks. As a bonus, reviewer Gail Pennington chooses her favorite audiobooks.
Emily Hall Schroen, owner, Main Street Books
"The Merciful Crow" by Margaret Owen (young adult)
"Sky Without Stars" by Jessica Brody and Joanne Rendell (young adult)
"American Royals" by Katharine McGee (young adult)
Holland Saltsman, owner, the Novel Neighbor
"Roar" by Cecelia Ahern
"Invisible Women: Data Bias in a World Designed for Men" by Caroline Criado Perez
"Get a Life, Chloe Brown" by Talia Hibbert
Melissa Posten, children's buyer, the Novel Neighbor
"Frankly in Love" by David Yoon (young adult)
"Other Words for Home" by Jasmine Warga (middle grade)
"The Undefeated" by Kwame Alexander, illustrated by Kadir Nelson (picture book)
Sarah Holt, children's and teen specialist, Left Bank Books
"Mythologica" by Steve Kershaw and Victoria Topping
"Big Ideas for Curious Minds: An Introduction to Philosophy" by the School of Life
"Thirteen Doorways, Wolves Behind Them All" by Laura Ruby
Kris Kleindienst, co-owner, Left Bank Books
"Furious Hours: Murder, Fraud, and the Last Trial of Harper Lee" by Casey Cep
"How We Fight for Our Lives" by Saeed Jones
Shane Mullen, staff, Left Bank Books
"Disappearing Earth" by Julia Phillips
"The Witches Are Coming" by Lindy West
Randy Schiller, assistant buyer, Left Bank Books
"The Nickel Boys" by Colson Whitehead
"The Beadworkers" by Beth Piatote
"Bunny" by Mona Awad
Kelly von Plonski, owner, Subterranean Books 
"Lost Children Archive" by Valeria Luiselli
"The Volunteer" by Salvatore Scibona
"On Earth We're Briefly Gorgeous" by Ocean Vuong
St. Louis Public Library, staff
For children
"The Undefeated" by Kwame Alexander, illustrated by Kadir Nelson
"Pokko and the Drum" by Matthew Forsythe
"New Kid" by Jerry Craft
For teens
"Pet" by Akwaeke Emezi
"Laura Dean Keeps Breaking Up With Me" by Mariko Tamaki, illustrated by Rosemary Valero-O'Connell
"Shout" by Laurie Halse Anderson
For adults
"The Stone Circle" by Elly Griffiths
"Without a Trace" by Mel Starr
Jennifer Alexander, St. Louis County Library
"The Nickel Boys" by Colson Whitehead
"Nothing to See Here" by Kevin Wilson
"I Like to Watch: Arguing My Way Through the TV Revolution" by Emily Nussbaum
Publishers Weekly
"Audience of One: Donald Trump, Television, and the Fracturing of America" by James Poniewozik 
"The British Are Coming: The War for America, Lexington to Princeton, 1775–1777" by Rick Atkinson
"Good Talk: A Memoir in Conversations" by Mira Jacob 
"From the Shadows" by Juan José Millás, trans. from Spanish by Thomas Bunstead and Daniel Hahn 
"Guest House for Young Widows: Among the Women of ISIS" by Azadeh Moaveni 
"The Man Who Saw Everything" by Deborah Levy 
"The Nickel Boys" by Colson Whitehead 
"Optic Nerve" by María Gainza, trans. from Spanish by Thomas Bunstead
"Solitary" by Albert Woodfox, with Leslie George 
"Trust Exercise" by Susan Choi 
Gail Pennington, audiobooks
"Once Upon a River" by Diane Setterfield
"Transcription" by Kate Atkinson 
 "The Island of Sea Women" by Lisa See
"The Turn of the Key" by Ruth Ware
"The Institute" by Stephen King