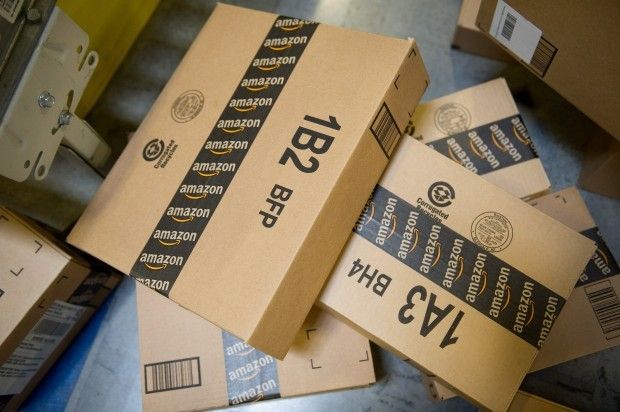 Amazon has stopped its associates program in Missouri, citing a new state law that would require it to collect Missouri sales tax.
Apparently keeping track of 50 states' tax codes is too difficult for the online retailer that sells billions of items a year. The program sent this note:
"We are writing from the Amazon Associates Program to notify you that your Associates account will be closed and your Amazon Services LLC Associates Program Operating Agreement will be terminated effective August 27, 2013. This is a direct result of the unconstitutional Missouri state tax collection legislation passed by the state legislature and signed by Governor Nixon on July 5, 2013, with an effective date of August 28, 2013. As a result, we will no longer pay any advertising fees for customers referred to an Amazon Site after August 27 nor will we accept new applications for the Associates Program from Missouri residents."
The associates program appears to be primarily a way for people to make a bit of money with online ads that refer customers to Amazon to buy goods. If they use that website's click-through and buy something from Amazon, the person who ran the ad gets a cut.
This program isn't the same thing as listing your item with Amazon.
Have you made money as an Amazon Associate? According to this mogul, in 7 months he helped sell 41 items through Amazon and made $63.68. (I think an entrepreneurial teenager could make more money in a day babysitting or mowing lawns.) Other affiliates, however, have lost much more money when Amazon shut them down. One California photographer actually moved to New York because he needed the affiliate bucks.
Amazon's note to Missouri associates also noted that "while we oppose this unconstitutional state legislation, we strongly support the federal Marketplace Fairness Act now pending before Congress. Congressional legislation is the only way to create a simplified, constitutional framework to resolve interstate sales tax issues and it would allow us to re-open our Associates program to Missouri residents."
(Note: Amazon's owner is buying the Washington Post newspaper.)
Several other states have passed similar laws and Amazon discontinued their associates program. California later worked out an arrangement and was re-instated.