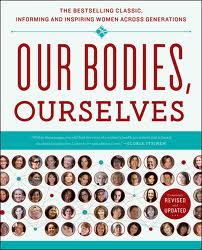 The Library of Congress can suggest a book or two that might enlighten Todd Akin about how women get pregnant.
In its current exhibit "Books That Shaped America," one of the 88 books highlighted is the classic "Our Bodies, Ourselves," which the library calls a "groundbreaking publication that presented accurate information on women's health and sexuality based on their own experiences."
The book came out in a new edition last year for its 40th anniversary.
Akin has asked "forgiveness" for his stupidity in claiming women's bodies can "shut that whole thing down" during rape to prevent pregnancy. The GOP wants more than Akin's backtracking for using the "wrong words" while making his case against legal abortion. (Only 20 percent of Americans agree with Akin and Rep. Paul Ryan that abortion should be outlawed in all circumstances. )
As easy as it would be to mock Akin, perhaps we need to take his words at face value: Maybe his statement is one supporters believe.
So, they too, might want to educate themselves with some of the books the Library of Congress highlights (it includes one from Ryan's nightstand, "Atlas Shrugged" and an  early pamphlet on preventing pregnancy, Margaret Sanger's 1914 "Family Limitation").
Several others are by folks with Missouri roots (including Mark Twain, Dale Carnegie, Irma Rombauer). The list is a mixture of fact ("Our Bodies") and fiction ("Atlas Shrugged").
It never hurts for voters to remind themselves of the difference. For the complete list, click here.