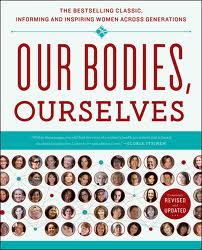 Some sex education books are being driven to Rep. Todd Akin's office, says the managing editor of the 2011 edition of "Our Bodies, Ourselves."
It's a Chicago-to-St. Louis road trip, with a Friday morning visit to the congressman's office.
Seriously, who needs accurate women's health information more than a member of Congress who thinks women can magically ward off pregnancies if their rape was "legitimate"? (So, what amazing feats have you accomplished with your uterus today?)

I'm traveling with the always awesome Anne Elizabeth Moore and a crew of Ladydrawers – Laura Szumowski, Sara Drake, Rachel N. Swanson and Nicole Boyett - who are packing art supplies and snacks, making us pretty much invincible.

Our journey to deliver "Our Bodies, Ourselves" to Akin's office will kick off at Women & Children First in Chicago, where we'll scoop up their four remaining copies of the book and combine it with other educational reading material. Then we'll hit the highway, 55 South to be precise. Wave when we go by!
Apparently the road trip was inspired by my Tuesday blog post, in which I suggested that Akin could use a copy of "Our Bodies, Ourselves" (which was first published 41 years ago!) if he didn't understand how women's reproductive organs work.
Sure, the blog post was a bit snide, but with the whole English-speaking world focused on Akin's troubling viewpoint on rape, it doesn't hurt to note that factual information about women's bodies has been out there for a long time.
Plus it was a plug for the Library of Congress' current exhibit "Books That Shaped America," for which "Our Bodies" made the cut. (So did Margaret Sanger's "Family Limitation," published in 1914.)
The national discussion of sex and sex ed has changed a lot since "Our Bodies" was first published (when I saw some of the photos in the '70s I remember feeling a bit shocked). Nowadays, my own children have been given quizzes in school that test them on how well they've learned the terms, and can identify, the entire male and female reproductive systems. 
Will Akin take a look at "Our Bodies"? I doubt it, but if he does, what an interesting conversation that would spur.