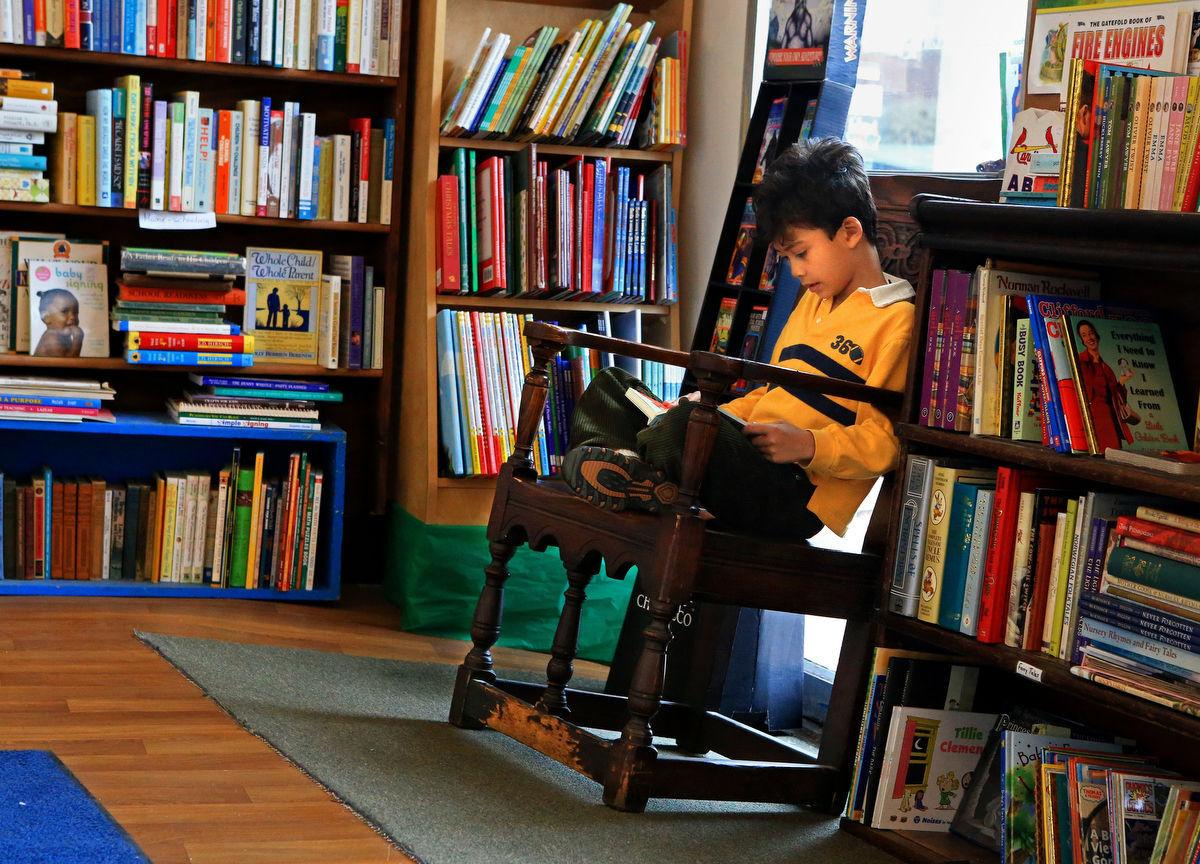 Owner Michelle Barron said this week that the response to her pleas has been phenomenal:
"We are so lucky to have so many customers and booklovers in Maplewood and the entire St. Louis area, we have also received donations from as far as Australia for our online campaign!! We are also talking with three potential 'partner/ investors' and have sold quite a few 'BOOK BONDS' to raise funds so we are golden. We have also negotiated a payment plan option with Mo. Dept. of Revenue and will probably have all our paperwork for our Merchant's License renewal this week."
Her emailed note came in respond to a question about the fundraising campaign. The Indiegogo campaign, which ends Saturday, has raised almost $7,000. 
She also said that she received about $1,700 from a lemonade stand fundraiser organized by students and additional funds from La Cosecha Coffee's "Share the Wealth" campaign.
The Book House moved from Rock Hill to Maplewood in 2013. Recently, two small struggling bookstores in the St. Louis area have announced they will close. Big Sleep Books' last day is to be June 30; STLBooks in Kirkwood says it will close July 4.