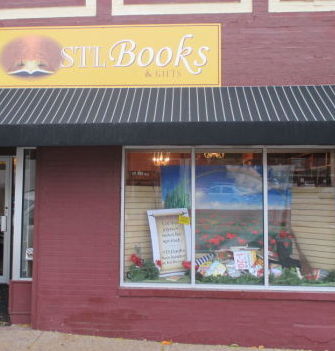 A small independent bookstore, STLBooks, will close July 4, owner Robin Theiss announced Tuesday.
She cited two problems in an email: rent increases and her husband's cancer.
She said he was diagnosed last summer, and although the prognosis is good, the "treatments have taken a toll on him physically and on all of us emotionally and financially."
In addition, the building at 100 West Jefferson Avenue in Kirkwood has changed ownership twice since 2013, when the store opened. Theiss says they could not afford to sign a new three-year lease, which included more rent increases.
She encourages customers with gift cards to use them before July 4. She also said:
"STLBooks is not really going away, though. We remain open to the possibility of relocating should circumstances make that possible in the future.
"For now, we will continue to run our online store at STLBooks.com, which we have done since 2007. Online customers can pick up orders from our Kirkwood office or take advantage of our local delivery service — and we ship worldwide, too."
Another independent bookstore, Big Sleep Books, announced last month that it is going out of business. Its last day is June 30.