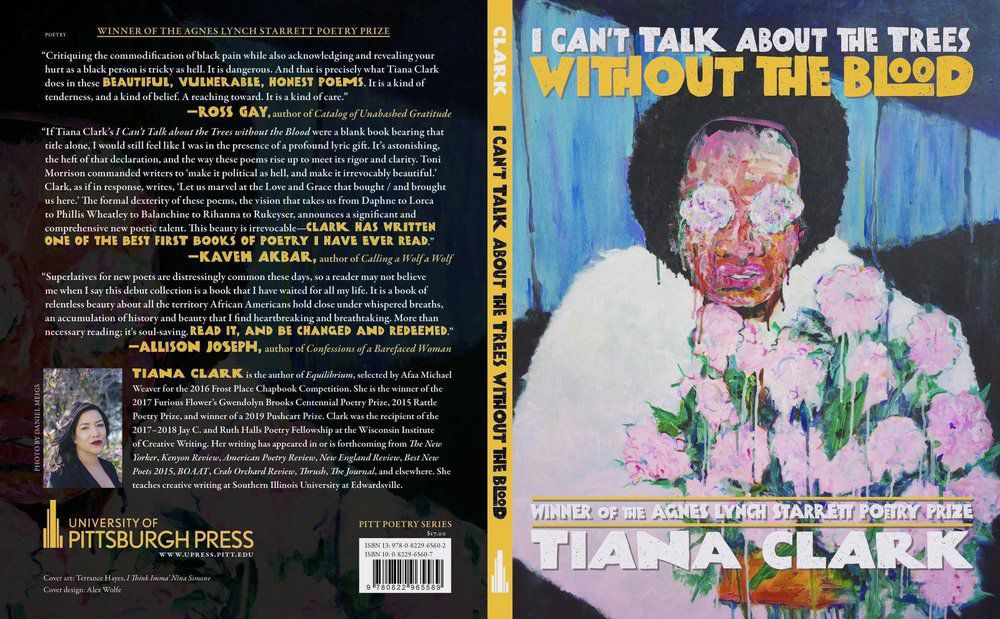 Tiana Clark, who teaches creative writing at Southern Illinois University-Edwardsville, has won 2020 Kate Tufts Discovery Award.
The $10,000 award is given to an emerging poet at the same time as a major award, the $100,000 Kingsley Tufts Poetry Award. This week, the Kingsley Tufts prize went to Ariana Reines, author of "A Sand Book."
Clark's prize went to her debut collection, "I Can't Talk About the Trees Without the Blood." 
Judge Timothy Donnelly praised Clark, saying:  
"It's impossible for me to believe that this book, which is so substantial, is a first book. The poems are so full of vitality, of life, the phrasing so ravishing you can only take so much of it at a time."
Clark is a 2019 National Endowment for the Arts Literature Fellow and a recipient of a 2019 Pushcart Prize, as well as a winner of the 2017 Furious Flower's Gwendolyn Brooks Centennial Poetry Prize and 2015 Rattle Poetry Prize. She is a graduate of Vanderbilt University and Tennessee State University.
My husband's mother wanted to take the family portrait
at Carnton Plantation. I was the only person she called to ask
if it was okay. She said we could redeem the land with our picture—
my brown skin acrostic to the row of their white. She said can't we
just let the past be the past. I was silent, my cell phone glowing
warm against my cheek. I was driving, red light—then go. She said
it's practically in my backyard and that her boys played on buckled
fields of green graves growing up—there are so many fun places to shoot! ...
Stay up-to-date on what's happening
Receive the latest in local entertainment news in your inbox weekly!