I probably spent too much time Monday trying to figure out whether the Citadel scene in Sunday's "Game of Thrones" episode alluded to a real library. When brainy Samwell (with Gilly and baby Sam) arrives at the Citadel to study to be a maester, he looks in awe at books chained to shelves and then at soaring walls of thousands of texts. 
It was one of several satisfying scenes in "The Winds of Winter," based on author George R.R. Martin's "A Song of Ice and Fire" series. (The book connection makes searching for a library depicted on HBO a legitimate work activity, right?)
Fans on Twitter seemed to really rejoice at Sam's happiness and compared the Citadel library to that of the Beast's in "Beauty and the Beast."
Although the scene looked computer generated, it would be possible to film for the TV show a real library with as much grandeur (such as Trinity College's library in Dublin). Or take a look at this one in Brazil:
Or the George Peabody Library in Baltimore: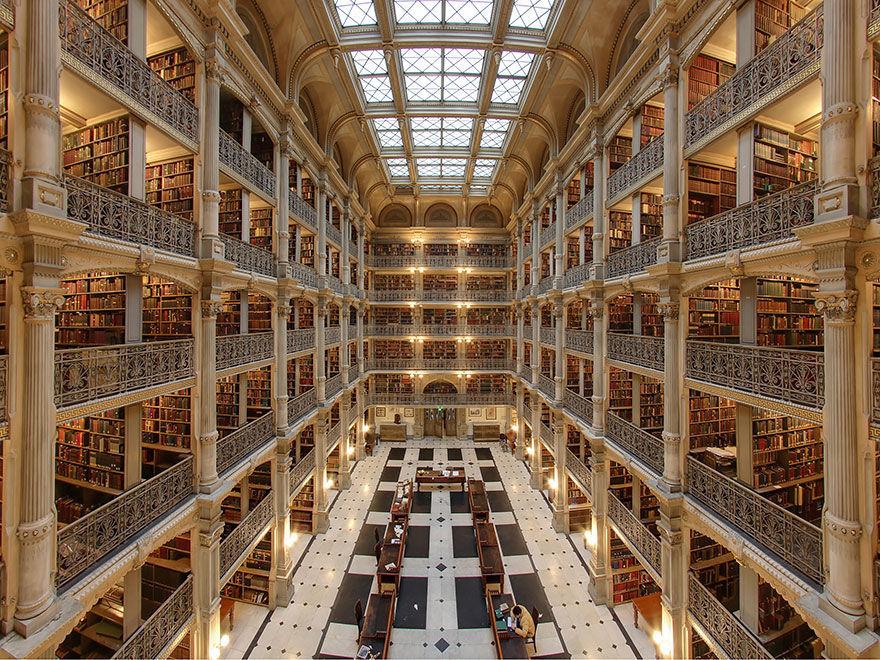 The ceiling of the Austrian National Library is probably too frilly for "Game of Thrones," though: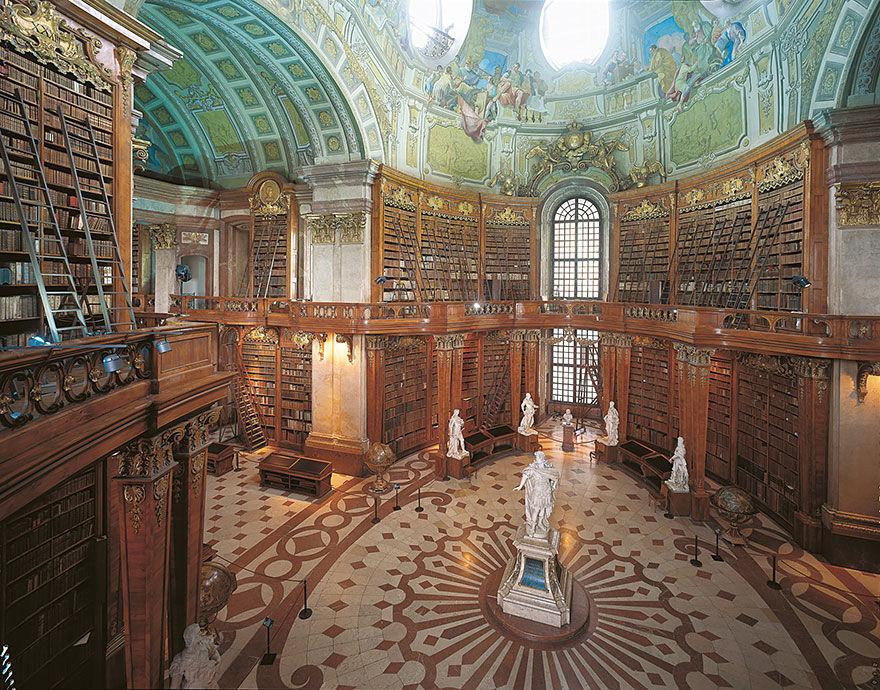 Overall, there are a few dozen libraries around the world that could stand in for the Citadel showstopper (remove the copy machines, electric lights and computers, of course).
Before Sam walks into the large room, he walks by dozens of books chained to shelves. Britain has collections of chained books, particularly the one at Hereford Cathedral, which has about 1,500 books (80 from the 12th century):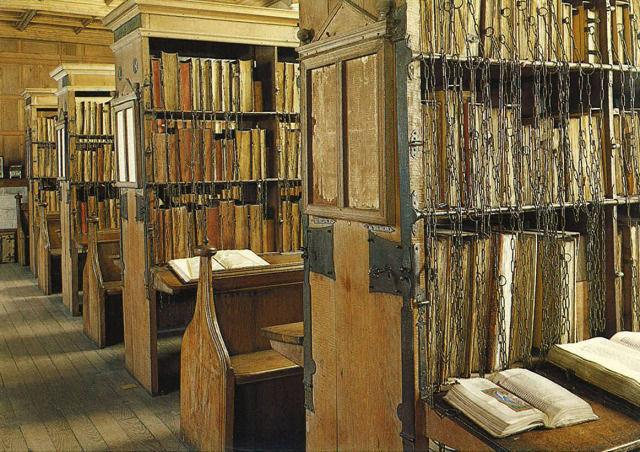 But I couldn't find a picture of any library that looked exactly like the magnificent room in the show.
One commentator on Core77 accepts it as computer generated and scrutinizes the architecture:
"Architecturally, the style is vague. One of the brilliant achievements of GoT's set-design team, led by production designer Deborah Riley, is that they successfully apply a mishmash of real-world ancient architectural styles—Roman, Egyptian, Mayan, Moorish, Greek, Germanic, Indian, etc.—without tipping their hand; at least with the computer-generated environments, you'll see no telltale, entirely Gothic or Romanesque arches, for instance. By carefully avoiding real-world, historical analogs, the designers convince you that this is indeed an alternate universe."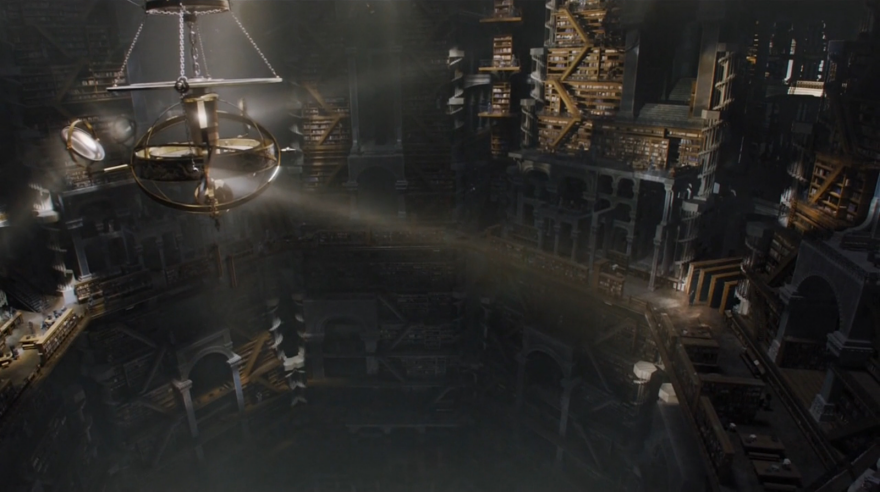 The same writer notes that the imagined "light" in the center is a fantastic addition: "... the designers have created something that's part-Alexander-Caldwell, part-Edwin-Hubble: A massive mobile consisting of enormous lenses, designed to magnify and reflect incoming sunlight around the chamber."