A book should "feel hot in your hands," Gabriel Tallent says.
No milquetoast stories for one of fall's most-talked-about young authors.
His controversial debut novel, "My Absolute Darling," is the kind of smoldering work to which some people would assign a trigger warning. Contains child abuse, incest, violence.
"I'm not writing a book for everyone," Tallent said in a phone interview from Los Angeles, where he was on tour last week. "I'm writing a book for someone who felt very alone in the complexity and the muddiness of their upbringing or their abuse or the particular crux where they find themselves in their life."
Tallent will be one of the talents at the first BookFest St. Louis, a daylong event Saturday in the Central West End.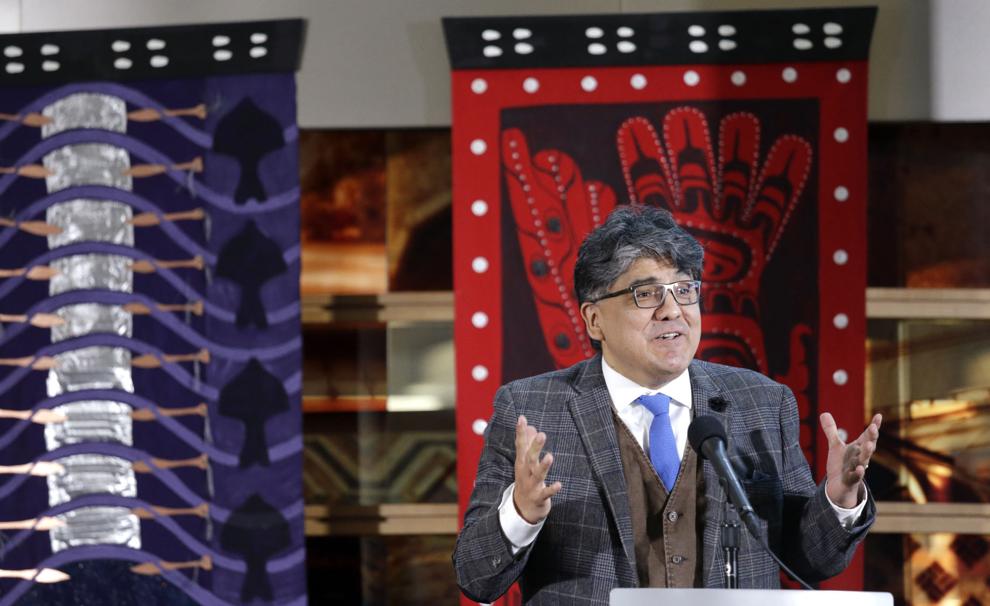 Giving a keynote talk Friday night is Sherman Alexie, whose own buzzy memoir has its own share of family dysfunction, mental illness and alcohol abuse. Alexie's event about "You Don't Have to Say You Love Me" is one of two ticketed events for BookFest. The rest are free.
And as Tallent says, not everyone will be interested in every event.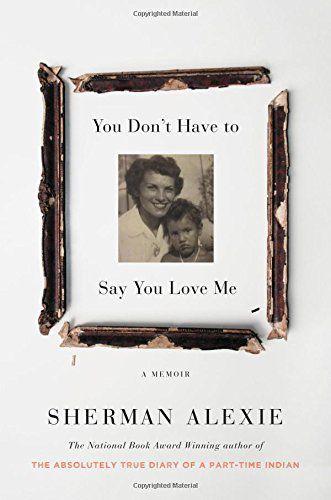 Organized by the CWE North Community Improvement District, Left Bank Books and the Left Bank Books Foundation, the book festival will offer topics and writers for children, science fiction lovers, poetry fanatics and St. Louis settings.
St. Louis has been home to two other author festivals that didn't meet expectations: the defunct Big Read in Clayton and Lit in the Lou, a University City event that is taking a break this year. But with several staff members at Left Bank helping wrangle authors and backed by CWE taxes, a new festival located at Euclid and McPherson avenues has a great chance, bookstore co-owner Kris Kleindienst has said.
Left Bank is the metro area's oldest independent bookstore, and the CWE, former home of T.S. Eliot and Tennessee Williams, among others, is the city's literary center.
And stores and restaurants are involved. For readers who seek gentle humor, Llywelyn's Pub will host KMOX reporter Kevin Killeen talking about "Most Improved Sophomore," and Mary Ann's Tea Room offers high tea with Amy Stewart, author of "Miss Kopp's Midnight Confessions," which is the other ticketed event.
But Tallent, 30, should also draw listeners at the McPherson, a Central West End event center. "My Absolute Darling" has been written about internationally and blurbed by Stephen King ("masterpiece") and Celeste Ng ("heartrending"). It's on the New York Times best-seller list.
"I wrote a kind of challenging book, and it has made all the difference in the world that I have found allies that have been willing to go to the mat for the book."
King, whom Tallent doesn't know, is an "excellent example," he says.
In "Darling," the heroine is a 14-year-old called Turtle, who lives alone with her widowed father. Martin tells her he loves her while drilling her with firearms and preaching a coming apocalypse. At night, he often takes Turtle into his bed.
Tallent writes of Martin: "He believes her body to be something that he understands, and, treacherously, it is."
"I really wanted to write a book about the heart in conflict with itself," he says, "and I think that is what Turtle's circumstances, her upbringing, does is that it defines the part of her that feels love and loyalty to her father, her only family, against the part of her that wants to be a very different young woman."
He spent years writing his first novel, which is set in Mendocino, Calif., where he grew up with his two mothers (one, Elizabeth Tallent, is an author). He now lives with his wife in Salt Lake City, where he writes, hikes and climbs.
When he started writing the novel, Tallent says, he was interested in themes of taking care of other people and the environment.
He didn't want Martin to be a stereotype and "took him seriously."
"That was one of the most challenging parts of writing this is that I knew that it would be difficult for some readers, but I felt that it was important to talk seriously about this issue ...
"All sorts of different books have different aims, and I am a huge believer that there should be a plurality of books out there, and you should read books that feel hot in your hands — books that you can't put down."
He knows the novel isn't for everyone. Roxane Gay, who recently recounted her own rape in "Hunger," has written of Tallent's book: "Several scenes were displays of unbridled sadism and again, I get why, and I am not judging the content. Lord knows, I am not afraid of violence in fiction. I simply question the lack of genuine purpose for that content."
For Tallent: "I'm writing a book for someone who felt very alone in the complexity and the muddiness of their upbringing or their abuse or the particular crux where they find themselves in their life.
"I think plenty of people find themselves in hard places where they don't know the way forward, so I wanted to write about a young woman who's there and a young woman for whom that problem has no clarity."
Most importantly, Tallent wanted to write "directly, with honesty."
"I think through honesty lies a kind of salvation that will help people feel less alone."
Can't-miss authors
Asked which authors they can't wait to see at BookFest STL, Left Bank Books staff members pick a few highlights:
Charlie Jane Anders, science fiction panel • "Charlie Jane Anders' 'All the Birds in the Sky' was a Nebula Award winner and for good reason: The novel is a breath of fresh air for the science fiction genre, weaving magic and science together in a way you'd never see coming. With authors like Charlie Jane Anders at the helm, the future of science fiction is very bright indeed." Lauren Wiser, marketing and publicity manager
Edward Kelsey Moore, literary fiction panel I • "I'm excited Edward Kelsey Moore is coming back. I love his characters ('The Supremes Sing the Happy Heartbreak Blues'), and I want absolutely everyone to know them!" Jenn Jackson, bookseller
Amy Stewart, historical novelist "Miss Kopp's Midnight Confessions" • "I am so excited for the 'High Tea With Amy Stewart.' The historic mystery series featuring Constance Kopp and her sisters are so delightful and captivating. I could not put them down!" Shane Mullen, events host and assistant manager
Weird fiction panel • "Some of the sharpest, most observant and creative authors today are writing literary fiction that weaves in elements of other genres like science fiction and horror in exciting new ways. Come see three of those authors — Leyna Krow, Chavisa Woods and St. Louis' own Kea Wilson — and hear their insightful thoughts on this trend." Lauren Wiser
Roger Reeves, poet "King Me" • "Roger blends crystal-clear description of place and emotion with a flowing rawness of verse that is influenced as much by Tupac Shakur as Seamus Heaney. 'King Me' is as kinetic and emotionally resonant as it gets and imagining Roger side by side with STL's own Treasure Shields Redmond and Alison C. Rollins, with a little Bay Area poetry from Tongo Eisen-Martin thrown into the mix. I can't imagine a better evening of poetry." Cory Lovell, events coordinator
Megan Stielstra, essays "The Wrong Way to Save Your Life" • "After the first time I heard Megan speak, I introduced myself to her, thanked her and promptly burst into tears. Her personal essays are immediate, heart-bursting and true. She is living hope for hard times. I am thrilled to see her again." Kris Kleindienst, co-owner
BookFest St. Louis schedule
FRIDAY
7 p.m. • "An Evening With Sherman Alexie," Sheldon Concert Hall & Art Galleries (3648 Washington Boulevard), ticket required; see bookfeststl.com
SATURDAY
10:30 a.m. • Children's storytime with Ann Ingalls and Shelley Michael, Schlafly library branch (225 North Euclid Avenue)
11 a.m.-6 p.m. • McPherson Avenue festival zone open
11:30 a.m. • Middle readers meet-and-greet with Trenton Lee Stewart and Kat Zhang, Schlafly library branch
Noon • YA fiction panel with Alexie, Zac Brewer and Nina LaCour, the McPherson (4715 McPherson Avenue)
Noon • Kevin Killeen, Llywelyn's (4747 McPherson Avenue)
12:30 p.m. • Poet Jane Ellen Ibur, 510 North Euclid Avenue
2 p.m. • "Weird fiction" panel with Chavisa Woods, Leyna Krow and Kea Wilson, 510 North Euclid Avenue
2 p.m. • Literary fiction panel I with Alex George, Robin Sloan and Edward Kelsey Moore, the McPherson
2 p.m. • Megan Stielstra, the Vino Gallery (4701 McPherson Avenue)
3 p.m. • Michael Kahn, Brennan's (4659 Maryland Avenue)
3:30 p.m. • Memoir panel with George Hodgman, Kathleen Finneran and Ann Edelstein, 510 North Euclid Avenue
3:30 p.m. • Literary fiction panel II with Gabriel Tallent, Shanthi Sekaran and Whitney Terrell, the McPherson
4 p.m. • Peter Hernon, Gamlin Whiskey House (236 North Euclid Avenue)
5 p.m. • Poetry panel with Alison C. Rollins, Roger Reeves, Treasure Shields Redmond and Tongo Eisen-Martin, 510 North Euclid Avenue
5 p.m. • Science fiction panel with Ann Leckie, Charlie Jane Anders, Mark Tiedemann and Annalee Newitz, the McPherson
5 p.m. • Amy Stewart, Mary Ann's Tea Room (4732 McPherson Avenue), ticket required
6 p.m. • Writer's Corner: William S. Burroughs bust unveiled, Left Bank Books (399 North Euclid Avenue)
7 p.m. • Remembering Patricia and Fred McKissack, Left Bank Books
8 p.m. • Prufrock and Other Observations with at least a dozen poets, Dressel's Pub (419 North Euclid Avenue)
Parking, dining, et al.
Kate Haher, executive director of the CWE North Community Improvement District, provides these tips:
Food choices • The area has more than 20 restaurants, many with patio service. Some grab-and-go options near the festival zone will be provided by Mission Taco, Llywelyn's Pub, Pi Pizzeria, Evangeline's Bistro and Music House, and Mary Ann's Tea Room. The McPherson has a bar, as do many of the other venues.
Parking • Free at the McPherson parking lot, just west of Walton Avenue. Access by driving west on McPherson Avenue from Taylor Avenue. McPherson will be closed at Euclid. Otherwise, use street parking.
Outside activities • Expect about 25 vendors in the festival zone; other activities include a printing press demo by Central Print, adult coloring pages and a giant magnetic poetry board.
Music • Performers include Jason Garms Duo, Farshid Etniko, Robbie and the Rockin' Fools, Chano Cruz Duo
Restrooms • Author venues have restrooms; port-a-potties available in the festival zone.