"There's a moment where really good writing goes beyond the language. You kind of forget that you are reading."
Edwidge Danticat was talking about the first book she read in English, "I Know Why the Caged Bird Sings."
At 14, she checked out Maya Angelou's autobiography, set partly in St. Louis, from the Brooklyn Public Library. Danticat didn't speak English and had only lived in the United States for two years. She used a dictionary while reading.
But the book became a powerful influence on her. Not only did it transport her beyond the effort to decode English words, but she also connected with some of Angelou's story of being raised apart from her mother.
"Whatever I was understanding felt so powerful to me," Danticat said by telephone from her home in Miami.
"It made me feel I could write 'Breath, Eyes, Memory.'" In that novel, a Haitian girl stays with relatives until her mother establishes herself in the U.S. and sends for her.
Twenty-five years after that first book was published, Danticat is the new recipient of the St. Louis Literary Award in recognition of her body of work. She talk about her books and receive the honor Thursday at the Sheldon Concert Hall & Art Galleries.
Last year's winner was playwright and lyricist Stephen Sondheim; the year before, the award went to Margaret Atwood.
Other previous winners have included internationally known names such as Don DeLillo, Salman Rushdie, Joyce Carol Oates, T.S. Eliot and Chinua Achebe.
Danticat is happy to join that group, calling it great encouragement and joking that it feels she's been "invited into a sorority or fraternity."
Given by the St. Louis University Library Associates since 1967, the award celebrates "the contributions of literature in enriching our lives."
Exploring migration
At 50, Danticat is younger than some previous honorees. But since she published the novel "Breath, Eyes, Memory" at age 25, it has been followed by praised titles both fiction and nonfiction. She has also written essays, short stories, children's and young adult books, and edited several anthologies.
Born in Haiti, she is known for integrating stories of immigration, memory, family and belonging. Case in point: She was chosen to write the foreword to "The Penguin Book of Migration Literature: Departures, Arrivals, Generations, Returns," published just last month.
"We don't always get to decide where we call home," Danticat writes. "Many times it is others who decide, gatekeepers, immigration officials, border guards. Is home where, as the physician and poet Oliver Wendell Holmes Sr. said, 'our feet may leave but not our hearts'? Or is it as the novelist, essayist, and activist James Baldwin wrote, 'not a place but simply an irrevocable condition'?"
Writers have explored migration for many years (one of the pieces in the anthology is "On Being Brought From Africa to America" by poet Phillis Wheatley, who was sold into slavery in 1761).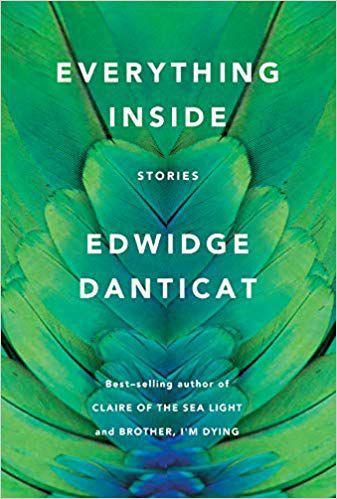 She's recently been on tour for a new short story collection, "Everything Inside," which Publishers Weekly heralded with a starred review: "In plain, propulsive prose, and with great compassion, Danticat writes both of her characters' losses and of their determination to continue."
In between those books have been eight books for adults and seven for young readers along with five collections edited by Danticat. Although some have characterized her as prolific, she doesn't necessarily agree:
"People have said that. ... I love writing. I don't feel like I have to do it, but I really enjoy it. If you enjoy doing something, it doesn't feel like labor."
Writing about real life
When asked whether she has a favorite of her books, she, surprisingly, answers immediately: "Brother, I'm Dying" (2007).
"I know I'm not supposed to have a favorite," she says, laughing.
"Brother," a memoir, is a page-turner that is bracketed by three major life events. Danticat learns she is pregnant the same day in 2004 that she finds out her father is dying. Months later, her uncle, an 81-year-old pastor, flees Haiti after gang members burn down his church and threaten to kill him. He would die in the U.S. — detained in jail when he quickly sickens.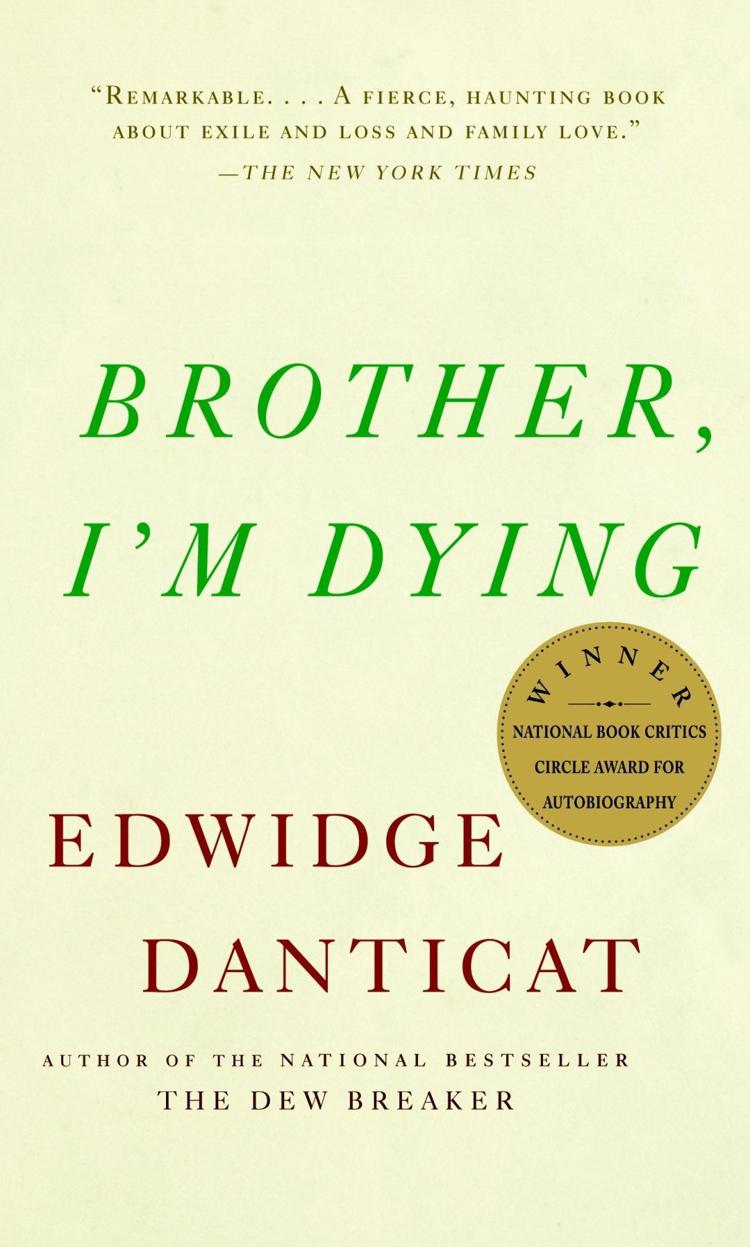 It had to be nonfiction because as fiction it would seem like too much: "Even when I was writing, the situation I found myself in seemed so surreal."
For Danticat, "it's as much an heirloom as it is a book."
In "Brother," she also recounts how she and her brother lived with her uncle and aunt for eight years when her parents moved to New York. She cried when she left Haiti to rejoin her parents, who by then had two more children.
Years later, she doesn't feel as if she's lost her culture (she visits cousins in Haiti frequently and has done work there). But Danticat feels she can "understand many more layers. ... The older I get, it's not a relationship of distance. It's more of a deeper understanding."
She says much the same of how her writing has changed over the years. "I hope it's gotten a little more nuanced."
Now, she says, she doesn't feel the same urgency to write something immediately. "I take my time a little more. And I've buried my parents, had two daughters, and those life experiences come into the writing."
Danticat feels like a midcareer writer, saying there "is so much I want to do."
Today, she can communicate instantly with cousins using the WhatsApp messaging app on her smartphone and says young people all over the world are often narrating their lives through social media. Although Danicat agrees, cautiously, that U.S. book publishers are paying a bit more attention to new writers of different nationalities, she says that new ways of communicating have helped democratize writing.
"I think it's a good thing in general. I've always thought of the role of literature as making us feel less alone." If young people find the same thing through social media, that's fine, she says.
More voices are also being heard from migrant communities. But, she says, "publishing can always do more, especially you can easily find people online."
When asked about changing U.S. immigration policies, Danticat seems to answer carefully. "This moment feels really, really terrible in a sense."
Her parents were not documented during the Reagan administration, and her mother was once detained while pregnant.
But, although Danticat and her family have lived in the Little Haiti area of Miami since 2006, she says that "before 2016 I had never seen a Homeland Security van go by."
"People are very afraid of what might happen next," she says. "I hope people will pay attention to what is happening to their neighbors."
Danticat says the places where she's lived are always changing. But she's thankful for one thing: "I've never really written about where I actually am. I'm finally writing about Miami, a place where I am."
Jane Henderson is on the committee that picked the recent St. Louis Literary Award recipients.