Fall author events tend to feature big names. This year, a new festival adds to the excitement with headliner Sherman Alexie, who is scheduled to appear Sept. 22.
The following day of BookFest St. Louis will be full of panels and special events in the Central West End, ranging from children's authors to memoirists to poets. Everything at BookFest is free except the Alexie talk and a "high tea" with Amy Stewart, author of "Miss Kopp's Midnight Confessions," the latest in a series of historical fiction. Stewart is also the author of "Wicked Plants," but don't let that dissuade you from sharing a cuppa with her.
One exclusive event will be "A Special Trust: Remembering Patricia & Fred McKissack," honoring the much admired St. Louis children's authors. Patricia McKissack died earlier this year. Later in the evening, 12 poets will read from local boy T.S. Eliot's "Prufrock and Other Observations," which was published 100 years ago.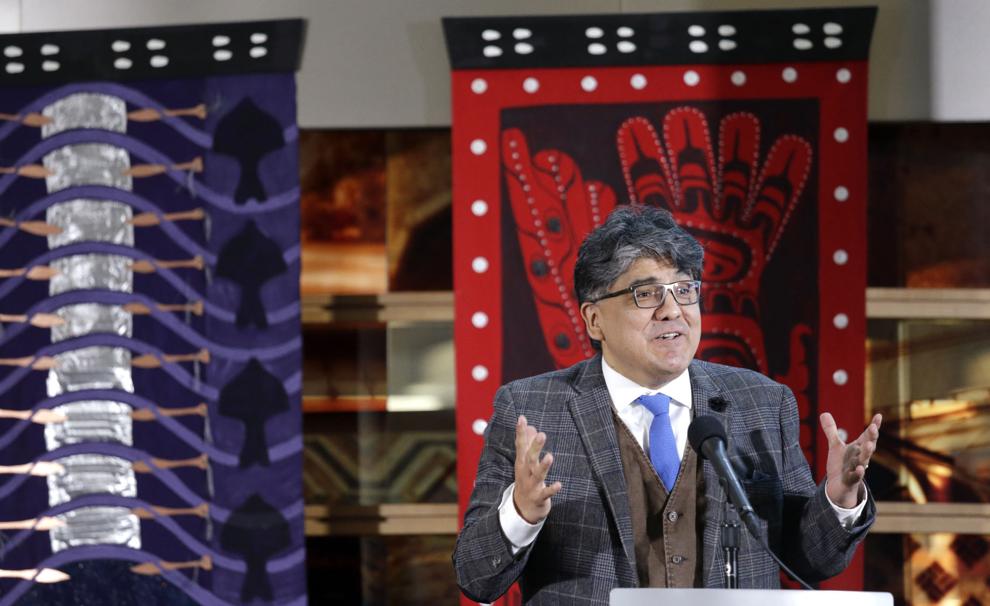 St. Louisans are lucky to welcome Stephen and Owen King with their new book and Margaret Atwood, who is receiving the St. Louis Literary Award. They're unlucky, however, that the King and Atwood events are sold out.
There are other major writers with new books, however, including Salman Rushdie, Jennifer Egan, Isabel Allende, Dan Brown and Roddy Doyle. (If the events require tickets, don't wait long: Check out brownpapertickets.com or the venue where the author will be appearing for more information.) Double-check all times closer to the events because they can be subject to change.
September
• Victoria Jamieson, "All's Faire in Middle School," 6:30 p.m. Sept. 6, the Novel Neighbor (7905 Big Bend Boulevard), thenovelneighbor.com
• Tess Gerritsen, "I Know a Secret," 7 p.m. Sept. 6, St. Louis County Library (1640 South Lindbergh Boulevard), slcl.org
• Bruce Campbell, "Hail to the Chin: Further Confessions of a B Movie Actor," 7 p.m. Sept. 7, Left Bank Books (399 North Euclid Avenue), ticket required, signing only, left-bank.com
• Leigh Bardugo, "Wonder Woman: Warbringer," 7 p.m. Sept. 8, Spencer Road library (427 Spencer Road, St. Peters), youranswerplace.org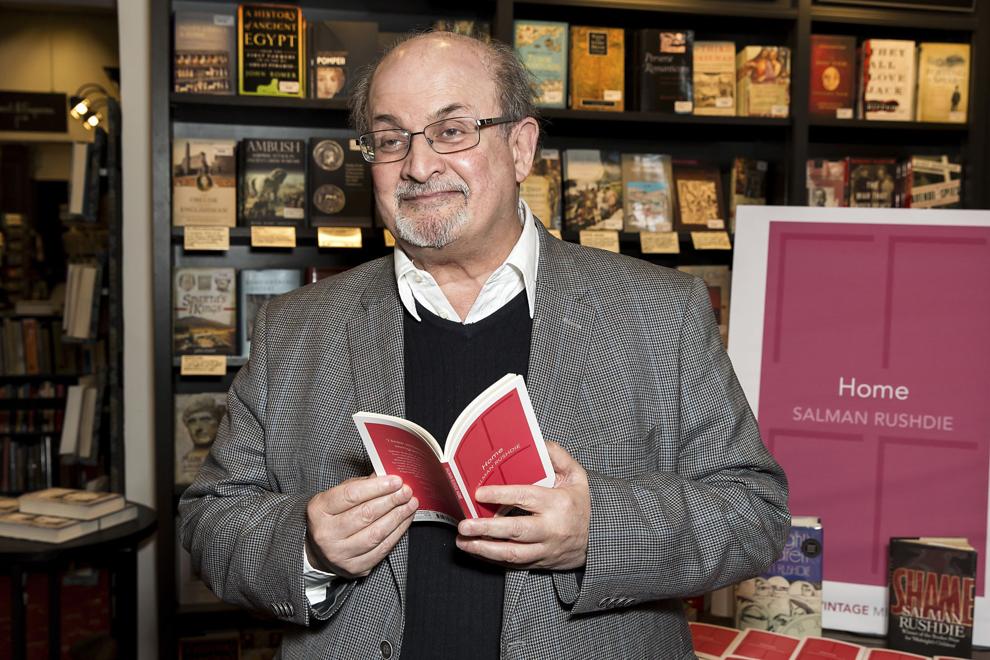 • Salman Rushdie, "The Golden House," 7 p.m. Sept. 9, St. Louis County Library, ticket required
• Gabrielle Zevin, "Young Jane Young," 7 p.m. Sept. 11, St. Louis County Library
• Zachary Schomburg, "Mammother," 7 p.m. Sept. 11, Left Bank Books
• Amanda Doyle, "100 Things To Do in St. Louis Before You Die," second edition, 6 p.m. Sept. 13, the Novel Neighbor
• Matthew Freeman, "Trying to Take a Nap," and Hart L'Ecuyer, "The Pages," 6:30 p.m. Sept. 14, Subterranean Books (6275 Delmar Boulevard), store.subbooks.com
• David Collins, "Accidental Activists," 7 p.m. Sept. 18, Left Bank Books
• Jennifer A. Nielsen, "Deadzone," 7 p.m. Sept. 18, Kisker Road library branch (1000 Kisker Road, St. Charles), youranswerplace.org
• River Styx series with Morgan Parker, "There Are More Beautiful Things Than Beyonce" and Aliki Barnstone, "Dwelling," at 7:30 p.m. Sept. 18 at Contemporary Art Museum (3750 Washington Boulevard), ticket required
• Margaret Atwood, St. Louis Literary Award ceremony, 7 p.m. Sept. 19, Sheldon Concert Hall & Art Galleries (3648 Washington Boulevard), sold out, lib.slu.edu
• Zac Brewer, "Madness," 7 p.m. Sept. 19, Spencer Road library
• Bill Clevlen, "100 Things To Do In America Before You Die!," 7 p.m. Sept. 20, Deer Run library (1300 North Main Street, O'Fallon, Mo.), youranswerplace.org
• Paul Griffin, "Saving Marty," 6:30 p.m. Sept. 21, the Novel Neighbor
• Ed Wheatley, Bill Borst and Bill Rogers, "The St. Louis Browns: The Story of a Beloved Team," 7 p.m. Sept. 21, St. Louis County Library
• Mary Engelbreit, "The Bedtime Book," 6 p.m. Sept. 22, Schlafly library branch
• Sherman Alexie, "You Don't Have to Say You Love Me" (kickoff for BookFest St. Louis), Sheldon Concert Hall & Art Galleries, 7 p.m. Sept. 22, ticket required
• BookFest St. Louis featuring Kat Zhang, Zac Brewer, Jane Ellen Ibur, Alex George, Robin Sloan, Chavisa Woods, Layna Krow, Kea Wilson, Megan Stielstra, Michael Kahn, Gabriel Tallent, Whitney Terrell, Anne Edelstein, George Hodgman, Kathleen Finneran, Peter Hernon, Ann Leckie, Annalee Newitz, Roger Reeves and more, 10:30 a.m.-8 p.m. Sept. 23, various Central West End venues, free except for a tea party with Amy Stewart (5 p.m. at Mary Ann's Tea Room, 4732 McPherson Avenue), bookfeststl.com
• Chris Van Dusen, "Hattie and Hudson," 6 p.m. Sept. 25, St. Louis County Library
• Dan O'Neill, "When the Blues Go Marching In: An Illustrated Timeline of St. Louis Blues Hockey," 7 p.m. Sept. 26, St. Louis County Library; also 7 p.m. Oct. 24, Linnemann library branch (2323 Elm Street, St. Charles), youranswerplace.org
• Anne Bogel, "Reading People," 7 p.m. Sept. 27, Novel Neighbor, ticket required
• Bill Clevlen, "100 Things to Do in America Before You Die," 7 p.m. Sept. 27, Grant's View library (9700 Musick Road)
• Eileen Myles, "Afterglow: (a dog memoir)," 7 p.m. Sept. 28, Left Bank Books
• Stephanie Perkins, "There's Someone Inside Your House," 7 p.m. Sept. 28, Spencer Road library
• Katherine Applegate, "Wishtree," 6 p.m. Sept. 29, St. Louis County Library
• Carondelet Author Breakfast with Stephanie Bearce, Bill Hart, Elsa Hart, George Hodgman, Jane Ellen Ibur, Alexandra Ivy, Simone Richards and Kea Wilson, 9:30 a.m. Sept. 30, Carondelet library branch (6800 Michigan Avenue), registration required, 314-752-9224 or slpl.org
October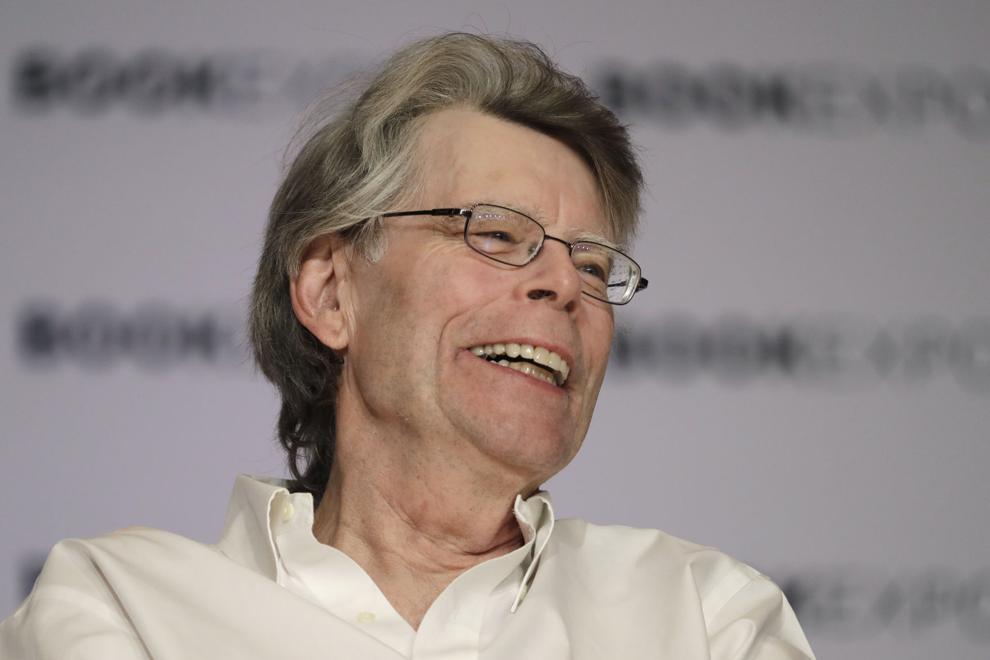 • Stephen King and Owen King, "Sleeping Beauties," 7 p.m. Oct. 1, J. Scheidegger Center for the Arts (Lindenwood University, 2300 West Clay Street, St. Charles), sold out
• Dan Brown, "Origin," 7 p.m. Oct. 4, St. Louis County Library, ticket required
• Steven LaChance, "Confrontation With Evil," 7 p.m. Oct. 4, Linnemann library branch
• Bob Hansman, "Pruitt-Igoe," 7 p.m. Oct. 5, University City Public Library (6701 Delmar Boulevard)
• Richard Garey, "Hannibal at the Door," Central Library (1301 Olive Street), 7 p.m. Oct. 5, slpl.org
• Art Garfunkel, "What Is It All but Luminous: Notes From an Underground Man," 7 p.m. Oct. 6, St. Louis County Library, ticket required
• Jim Merkel, "Growing Up St. Louis," 10 a.m. Oct. 7, Buder Library (4401 Hampton Avenue); 10 a.m. Oct. 14, Schlafly library (225 North Euclid Avenue); 10 a.m. Oct. 21, Carpenter library (3309 South Grand Boulevard); 10 a.m. Oct. 28, Julia Davis library (4425 Natural Bridge); slpl.org
• Dan Santat, "After the Fall: How Humpty Dumpty Got Back Up Again," 10 a.m. Oct. 7, St. Louis County Library
• Marianne Richmond, "Be Brave Little One," 6:30 p.m. Oct. 10, Novel Neighbor
• DuEwa Frazier and G. Neri, teen program, 4 p.m. Oct. 11, Central Library
• Bryn Greenwood, "All the Ugly and Wonderful Things," 7 p.m. Oct. 11, Left Bank Books
• Steve Kling, "The Battle of St. Louis: The Attack on Cahokia," 7 p.m. Oct. 11, Linnemann library
• Jennifer Egan, "Manhattan Beach," 7 p.m. Oct. 12, St. Louis County Library
• Cynthia Reeg, "Into the Shadowlands" 4 p.m. Oct. 14, Novel Neighbor
• Angela Barnes, "Differently Abled: The Janet Barnes Story," 10:30 a.m. Oct. 14, Machacek Library (6424 Scanlan Avenue), slpl.org
• Zac Posen, "Cooking With Zac," 7 p.m. Oct. 15, JCC (2 Millstone Campus Drive), ticket required, jccstl.com
• Joy Passanante, "Through a Long Absence: Words From My Father's Wars," 7 p.m. Oct. 17, Left Bank Books
• Ridley Pearson, "Lock and Key: The Downward Spiral," 7 p.m. Oct. 17, Schlafly library branch
• Brit Bennett, "The Mothers," 7 p.m. Oct. 19, St. Louis County Library
• Mark Bowden, "Hue 1968: A Turning Point of the American War in Vietnam," 7 p.m. Oct. 19, Left Bank Books
• Alice Hoffman, "The Rules of Magic," 7 p.m. Oct. 23, JCC, ticket required
• Tom Batiuk, "Lisa's Legacy" trilogy, 7 p.m. Oct. 24, Left Bank Books
• Stephen Tobolowsky, "My Adventures With God," 7 p.m. Oct. 24, JCC, ticket required
• Roddy Doyle, "Smile," 7 p.m. Oct. 25, Ethical Society of St. Louis (9001 Clayton Road), ticket required
• Bob Brody, "Playing Catch With Strangers: A Family Guy (Reluctantly) Comes of Age," 7 p.m. Oct. 25, Schlafly library
• Maggie Steifvater, "All the Crooked Saints," 7 p.m. Oct. 25, St. Louis County Library
• Dennis Minner, "Second Chances: Asylums and Hospitals," 7 p.m. Oct. 26, Central Library
• Victoria Sweet, "Slow Medicine: The Way to Healing," 7 p.m. Oct. 26, St. Louis County Library
• Author Shout-Out with Martha Sands, Tasha King, Jhonel Langerson, Cynthia Ousley-Garey, Alicia Howard, Maureen O'Connor Kavanaugh, Nancy Carver, Cynthia Raleigh, Zak Standridge, Nicole Evelina, Burton and Benita Boxerman, Maggie Adams, Ryan P. Freeman, Franklin D. Morris, P.J. Easterbrook and Camille Faye (speaker), 2 p.m. Oct. 28, Schlafly library
• Vicki Berger Erwin, "Different Days," 7 p.m. Oct. 30, Kisker Road library
November
• Hallie Ephron, "You'll Never Know, Dear," 7 p.m. Nov. 2, JCC, ticket required
• Jackson Galaxy, "Total Cat Mojo: The Ultimate Guide to Life with Your Cat," 7 p.m. Nov. 2, Ethical Society of St. Louis, ticket required
• Amanda Doyle and Carolyn Mueller Kelly, "Missouri Almanac," 7 p.m. Nov. 2, Middendorf-Kredell library (2750 State Highway K, O'Fallon, Mo.), youranswerplace.org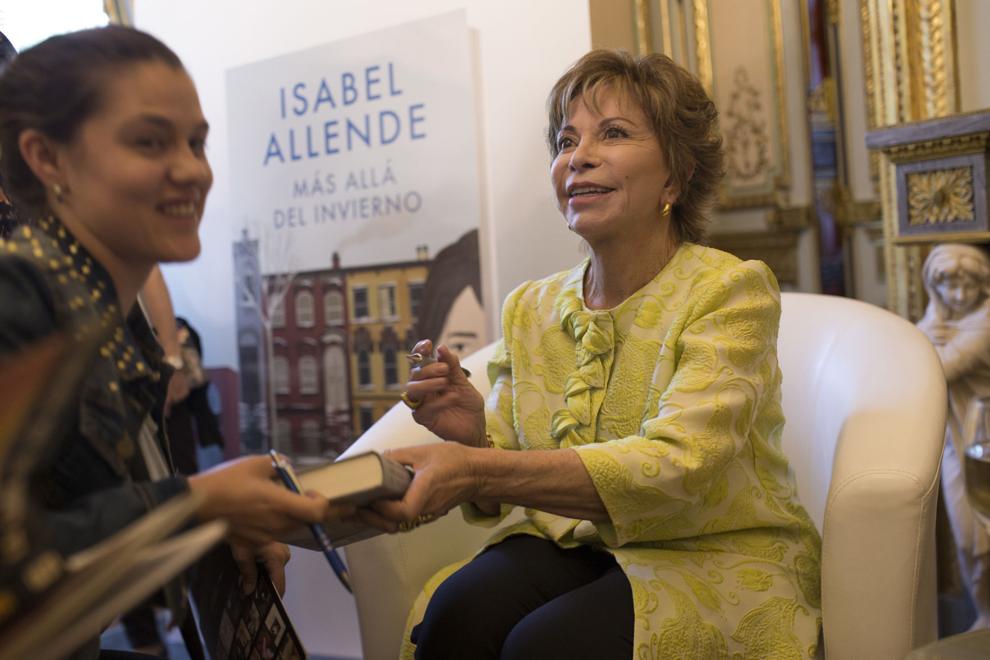 • Isabel Allende, "In the Midst of Winter," 7 p.m. Nov. 3, Ethical Society of St. Louis, ticket required
• Barbara Boxer, "The Art of Tough," 7 p.m. Nov. 5, JCC, ticket required, jccstl.com. (Boxer is keynote speaker for the St. Louis Jewish Book Festival, which runs through Nov. 19; details were unavailable at press time)
• Scott Kelly, "Endurance: A Year in Space, a Lifetime of Discovery!," St. Louis University High School Performance Arts Center (4970 Oakland Avenue), 7 p.m. Nov. 7, ticket required (no signing)
• Marissa Meyer, "Renegades," 7 p.m. Nov. 8, Spencer Road library
• Gregory Maguire, "Hiddensee," 7 p.m. Nov. 9, St. Louis County Library