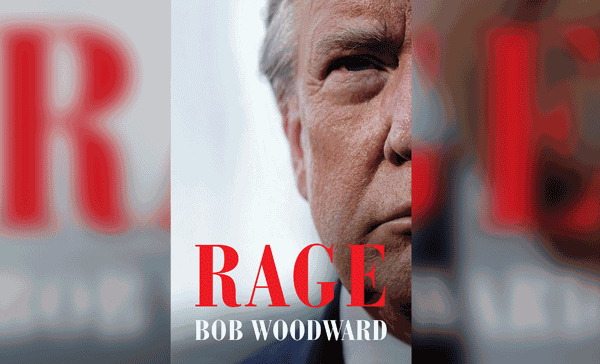 Sales of hardcover novels are up. Same for ebooks and audiobooks. But what's really been selling during the coronavirus pandemic is nonfiction, as parents buy workbooks, activists read histories of racism and voters reach for tell-alls about the president.
Book sales for late last month were 8% higher overall for the same time last year and 5.5% for the year, according to the NPD BookScan. Recently, juvenile nonfiction sold a whopping 36% more as families ordered things like "Big Preschool Workbook" for homeschooling. 
Yet the fun really starts now, as scores of titles held in spring go on sale for a fall bonanza of books. The number of new books expected is about 30% more than the same time in 2019, Barnes & Noble CEO James Daunt told the Associated Press.
Pegged to the elections, more big books about President Donald Trump are coming, particularly from journalist Bob Woodward and former lawyer Michael Cohen (their works join more than 1,000 titles already published during the president's term).
Although Trump has his defenders writing, too, most of the big sellers are critical of him. He's been a boon for publishers. 
"Political books broadly have worked more or less in proportion to how polarizing the figure that they orbit is, and you don't get more polarizing than Donald J. Trump," Eamon Dolan, an executive editor at Simon & Schuster, recently told the New York Times.
As the November election reaches the homestretch, there may be no escaping politics. But for those who want to try, fiction lovers await novels by Marilynne Robinson, Alice Hoffman and Don DeLillo, along with a door-stopper by Ken Follett and many others. Some observers even worry that so many titles are being released at once that debut authors and others may get lost in the onslaught.
The rush of titles this fall doesn't mean every publisher or bookseller is reaping profits during the pandemic. And some publishers have warned that they are still adjusting on-sale dates. Nicholas Latimer, senior director of publicity for Knopf, said last month that "the book industry is facing severe capacity issues with our printing partners." 
So keep in mind that on-sale dates may change for these 20 fiction and 20 nonfiction titles, many predicted to be the big books of 2020. Titles are listed in order of on-sale date, and information is from publishers, wire services and Publishers Weekly.