Romance writers sent so many Dear John letters to Rita that the message finally sunk in.
The awards for best books in the genre have been canceled this year, the latest in the kind of recent social upheavals that have demanded changes in everything from the Oscars to the Nobel prizes.
After announcing Monday that the group was canceling this year's RITA awards, the Romance Writers of America said Thursday that its executive director and board president have resigned, following other board members.
Reaction to a charge of racist material in a novel last year lit the fuse, but problems regarding diversity, ethics and other issues have been smoldering for some time, says St. Louis writer Jeannie Lin.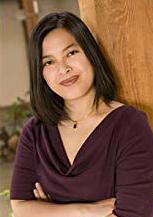 "This has been a long time brewing and tied to not only systemic racism within RWA and the industry, but the increased awareness based on what's happening with the country at large," she wrote in an email.
Later, Lin said by phone that last year was the first time in almost 40 years that a black author had won a RITA award, the most prestigious honor for romance writers. The association had grappled with its own #OscarsSoWhite criticism.
During the recent holiday season, the RWA infuriated many in the romance community by initially censoring and suspending author Courtney Milan for tweeting that Kathryn Lynn Davis' 1999 book "Somewhere Lies the Moon" was an "(expletive) racist mess."
Milan, a successful Chinese American writer, was on the association's ethics committee. She had highlighted the book's depiction of compliant 19th-century Chinese women with "slanted almond eyes" and other stereotypes.
The association, which typically did not monitor social media posts, reversed its suspension of Milan, which many writers had thought was an unusually harsh reaction, Lin says. She says the organization's treatment of Milan was not transparent and did not follow its standard procedures.
Lin, like Milan, is one of the relatively few Asian American writers in a genre that has traditionally featured more British settings and characters. When Lin tried to break into the publishing field a decade ago, she was told over and over that her settings in historical China were hard to market, she says.
"Publishers were saying, 'This is too hard of a sell.'"
Lin says the genre, which includes a wide range of settings, time periods and themes (from the Tang dynasty to contemporary LGBTQ couples) battles an undeserved reputation: "We're already known as a sort of backward, small-town genre."
She's a member of the Missouri chapter of the Romance Writers Association, estimating that of the chapter's 54 members, perhaps four are people of color.
In recent years, more authors are fighting against the genre's historic emphasis on white characters, with young adult writers having the most mainstream success. Many diverse writers are now self-publishing and sometimes earning more royalties than they would have with traditional publishers, whom they often criticize for lack of support and marketing.
In announcing the cancellation of the RITA awards, the RWA noted that numerous authors and judges had dropped out. Among several publishers, HarperCollins, which owns Harlequin and Avon, also withdrew support of the annual event by the Texas-based association, which has about 9,000 members.
"We have lost the trust of our membership and the romance community and we must find a way to rebuild that," the organization said in a statement last month. "We will strive to uphold the values of diversity, equity, and inclusion in all that we do."
This week, RWA posted on its website: "The contest will not reflect the breadth and diversity of 2019 romance novels/novellas and thus will not be able to fulfill its purpose of recognizing excellence in the genre."
Like the Nobel Prize in literature recently did after a sexual abuse scandal, the association will skip a year. It will award two years' worth of RITAs in 2021.
"I don't think mainstream publishing is keeping up with romance," Lin says. Jeannie Nguyen, whose parents and grandparents immigrated to America from Vietnam after the war, also has Chinese ancestry. She took the Chinese "Lin" for her pen name.
"It's hard enough to get published in Chinese settings, let alone Vietnamese," she thought.
Now, publishers have broadened offerings to include Vietnamese culture. With authors able to market themselves to the world, they and readers will increasingly show traditional gatekeepers that romance stories don't take place only in one or two countries or through just a white perspective.
The Associated Press and Washington Post contributed to this report.
Stay up-to-date on what's happening
Receive the latest in local entertainment news in your inbox weekly!