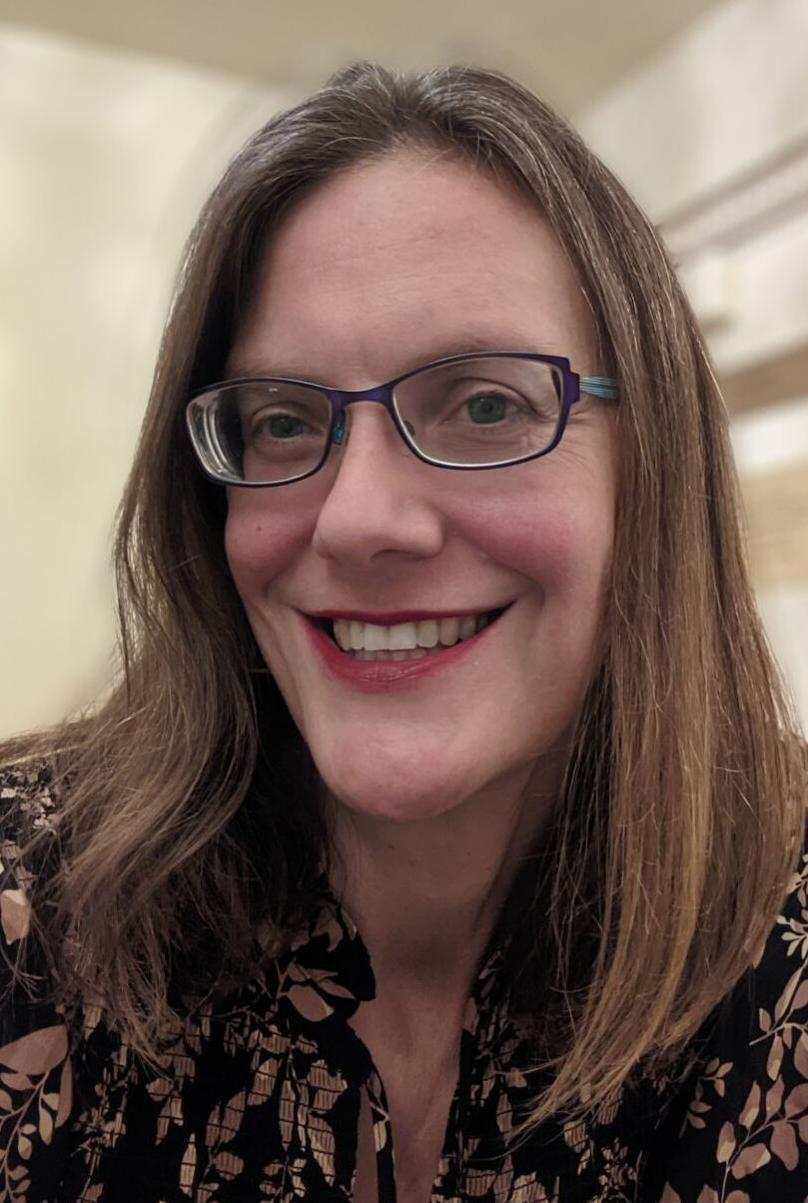 Not everyone knows a librarian's job can include making a chain of plastic bags and wrapping playground equipment in it.
But from the moment Melissa Pillot started working at Forsyth School, recycling meant more than re-circulating books.
"I want people to see it's not just your science teacher who cares about the environment," she says. She does storytelling every day, of course. But she also wants students to know librarians aren't just about books.
This week, Pillot won one of 10 annual I Love My Librarian Awards, a prize that not only recognizes stellar effort but comes with a tidy $5,000.
The award started in 2008 through the American Library Association, but Pillot seems to be the first St. Louis-area winner.
"I was surprised," she says. "I was blown away." She considers her collaborations with teachers "just what librarians do."
The award, however, says "honorees are exceptional librarians from academic, public, and school libraries who were nominated by patrons nationwide for their expertise, dedication, and profound impact on the people in their communities."
This year, the association said in a news release that 1,300 librarians across the country were nominated, hundreds focusing on "librarians' swift and effective response to the COVID-19 pandemic, from hosting virtual programs to distributing books and technology safely to those in need."
The judges chose three academic librarians, four public librarians and three school librarians.
Pillot, 45, worked at the St. Louis Public Library when she was pregnant with her first child some 16 years ago. While there, she helped start the library's "Read It Forward" program. She stopped working at the public library after her son's birth. But in 2016, with her second child in school, Pillot took a position at Forsyth School, a private elementary school.
Forsyth was already involved in environmental efforts, and Pillot joined a small sustainability group. She quickly connected with sixth-grade math teacher Susan Zareh, who also taught a sustainability class.
"She's someone I can bring ideas to, and she to me," Pillot says.
They worked on things like co-teaching a unit leading up to youth activist Greta Thunberg's climate strike in 2019.
Pillot also gathered articles and videos to discuss with kids popular messages and myths about what can be recycled and what waste management officials actually say.
"These were definitely things important to the school community," she says.
Zareh, who nominated Pillot for the librarian award, "highlighted a multi-week, cross-curricular event" that focused on single-use plastics and plastic bags that would be visible and meaningful to the entire school. That involved figuring out how many plastic bags most families use and making a chain of bags. A playground climber was wrapped in bags so students could visualize the amount.
So little climbers would find the display inspiring, not worrisome, students also created a circle of reusable bags.
Pillot loves buying science books and finding nonfiction titles that tell stories in unique ways.
She emphasizes that school librarians want to be consulted. "We love to be included in the creative part of the curriculum."
For Valentine's Day, Pillot holds an "I (Heart) Reading" day, where every student gets to pick out a donated used book. When she hosts author visits, such as one by Sharon Draper, they are usually by video these days. But Pillot might also consult with a teacher about how kids could create wire circuits to mimic one of Draper's book covers.
Although this may be what librarians "just do," Pillot wants people to know the scope of librarians' jobs.
"A librarian is your multidisciplinary partner," she says.