Symbolism tells stories, and it has become ever more important during current events where the friction of identity and cultural appropriation sit adjacent to the killing of innocent people. Photos of politicians kneeling Monday in solidarity, adorned in kente cloth stoles, is to many a sign of unity, whereas to others it's viewed as disrespectful.
Let's consider the reality that historically the African American community has been known pejoratively, as Negro, as colored, as black, and as we are now. And regardless of how one self-identifies, we have in our own ways tried to align our lives in reverence to our African ancestries, which remain elusive to many of us.
Kente cloth, with its origins to the Ashanti people of Ghana, has been one readily available fabric with which we could adorn ourselves as people unashamed of where we come from, a continent full of beautiful people with thousands of cultural similarities — and as many differences. In the spirit of reclaiming Africa as our ancestral home, many African Americans wear kente. It's one way of showing the world that though we may not be Ghanaian, we know our story begins in Africa. The symbolism of clothing is part of our culture that we can carry with us.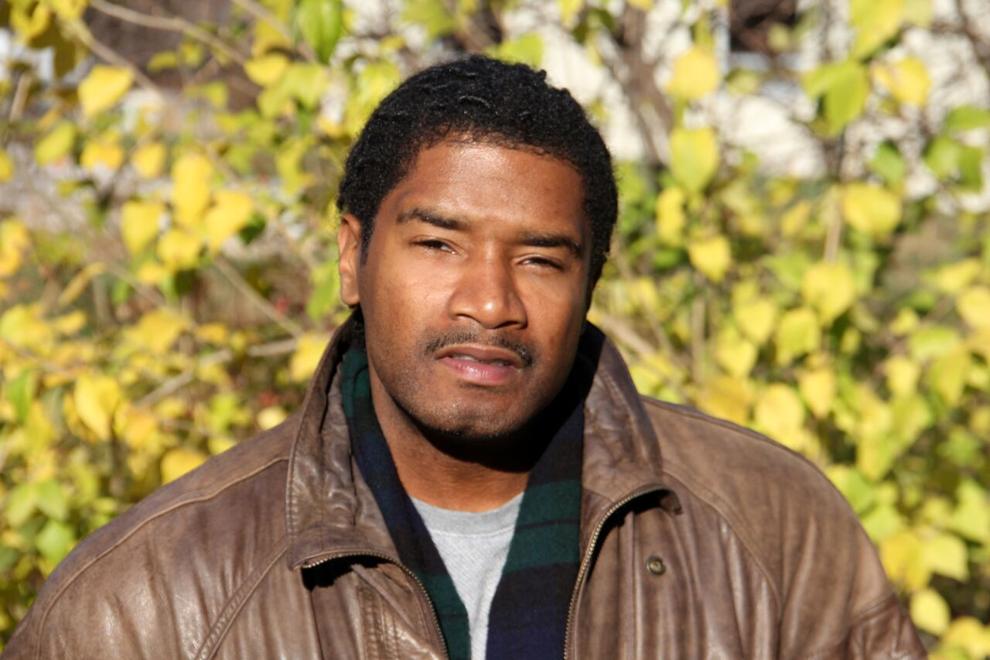 I understand why U.S. representatives wore kente cloth to honor the late George Floyd while announcing legislation on police reform. But I can also understand the outrage.
For example, when I discovered that my maternal ancestor was Bamileke, an ethnic group from Cameroon, I immediately tried to find ways to reconnect to my heritage. After a naming ceremony, I was given traditional garments to wear. The first question I asked my elders was whether those garments were reserved for royalty or someone of rank in Bamileke society.
Symbolism is so important, I felt it necessary that I not misrepresent myself while showcasing my pride and love for my ancestral home. So, while there is power in symbolism, there is also deep meaning for those who have traditionally worn garments, like kente cloth, that needs to also be respected.
For writers, symbolism and meaning in their work becomes important when marketing works in ways that speak to the content. While describing the inspiration for "Shrimp" (2Leaf Press, 2018), my debut collection of poetry, I was challenged to explain its title. In doing so, I found the threads for the listener that wove together what became the idea, the artifact or tool with which I told my story.
My book cover features the continent of Africa with a red pushpin in the center of the Cameroonian flag, as one might see on a map of places traveled to. Therein the thread of place, one of my maternal ancestry. My paternal ancestry traces to Portugal, Spain, the Netherlands and Britain, which made visceral the history of how the Portuguese initiated the trans-Atlantic slave trade. That trade led to the capture and shipping of my ancestor in chains to the New World. She would have called her home something completely different, but to the Portuguese, having traversed the Bight of Biafra, where they found large prawns up the Wouri River, so named the region Camarão (Portuguese for large prawn or shrimp). It's better known now as Cameroon.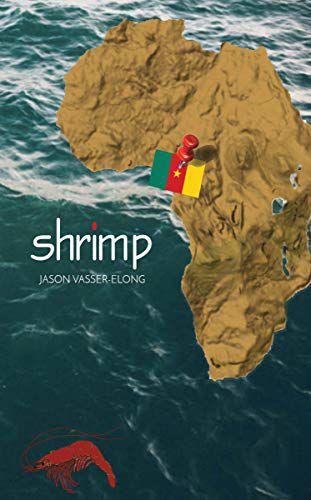 "Shrimp" comprises poems that analyze identity in a post-colonial context, in other words, what I questioned about myself after reading history books. Society labeled me black, which only exists in contrast to white; my true identity was nearly lost to the waves of the Atlantic Ocean, or beat from the backs of my relatives, who I learned were sold cheap because they were prone to die by their own hands rather than be slaves. Therein lives the thread of discovery.
'African' My past and present
the mask looking back at me
Shrimp are one of the scavengers of the ocean floor, but for me, they are protagonists in a story in which the hero picks up pieces of the past in an effort to put it all back together, to shed light on a darkness that looms, hovers and is often the only brush used to paint blacks as a people without a cultural past.
I would be remiss if I didn't admit that I was constantly bullied for being short, called a shrimp. Even as an adult, it's a weight I have to carry. And the moment I decide to put it down, I am labeled with having a Napoleon complex. So as a brave African American man who chooses to stand up for himself, I am symbolically given the namesake of someone who pillaged Africa for its value, its people. These things become so ubiquitous that they are left in the subconscious as no big deal. Therein lies the thread of resilience.
And so, I use the tools of discovery and resilience to repaint the picture of who I am and where I come from, to walk in the clothes of my own choosing. And this is what I think society is trying to do now, to push back against the tyranny of oppression. An effort to create community using what we've got, a shared legacy that can do one of two things: remind us of what we've done in the past, or tell a new story of where we're headed in solidarity.
Jason Vasser-Elong is a St. Louis-based author, poet and essayist.