Christmas is the Field House Museum's time to shine.
The downtown attraction, the oldest house museum in St. Louis, displays as many toys as possible from its historic toy collection. Workers set out German feather trees, show off author Eugene Field's short stories about Christmas and invite visitors to do a little holiday shopping in the gift shop.
But this past year, on Christmas Eve, a pipe in the attic feeding the home's sprinkler system froze and burst, sending water down through the three floors of the house. More than a foot of water rose in the basement, soaking toys and artifacts stored in archival cardboard boxes on shelves.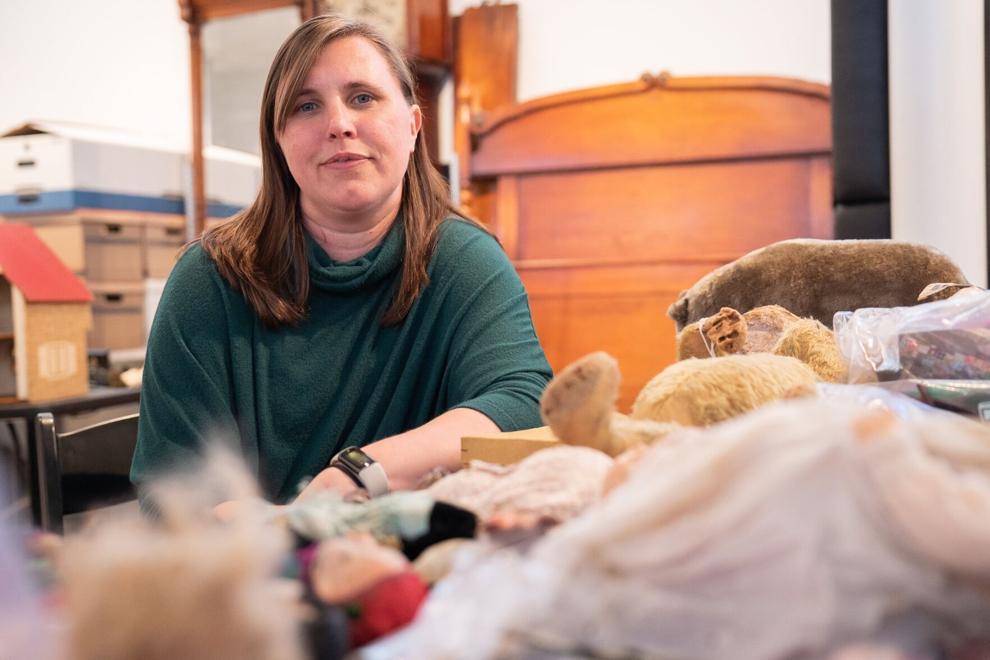 About 20% to 30% of the 8,000 or so items in its collection were destroyed or sustained heavy damage.
"We've all cried about it," said executive director Stephanie Bliss, about her three-person staff, volunteers and board members. "We've pushed forward. What I've tried to go with is being resilient — nobody was hurt, overall, everything is structurally sound. We're OK. And we can put it back to what it was. I think that we just kind of keep focusing on that."
Now, the group is coming out of crisis mode and has since removed all the toys, items and furniture from the house. Workers have removed damaged carpeting, floorboards, wallpaper and plaster from soaked floors, walls and ceilings.
The museum's exhibition space, an addition added to the north side of the row house in 2016, was not damaged. Now, it's a triage area for some of the toys and home's items. Workers hope to reopen the exhibition area in March, and, if all goes well, the rest of the house in September.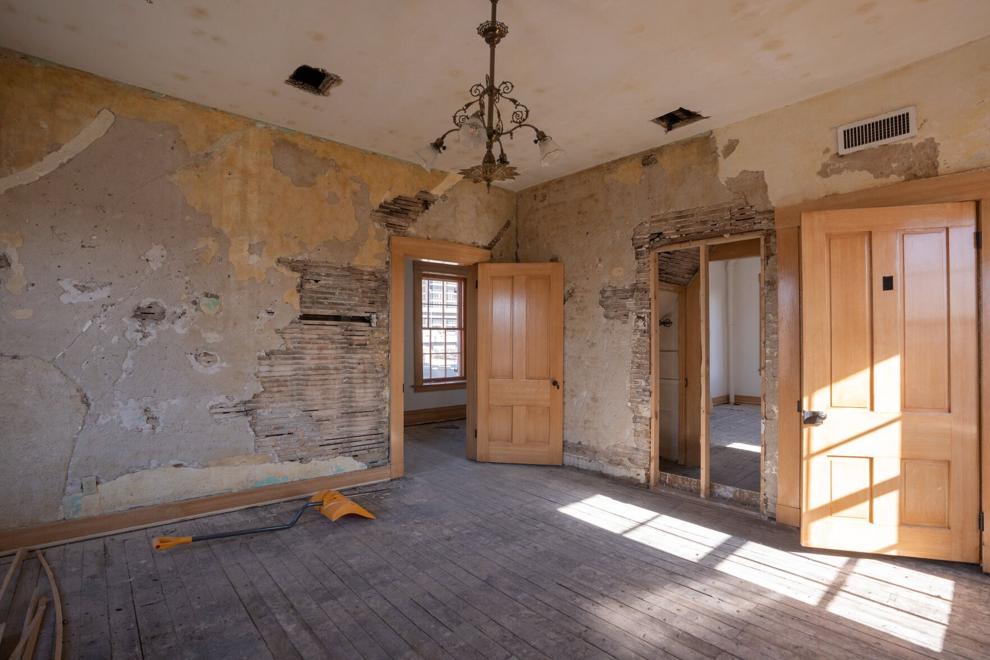 The 1845 residence, one of the oldest in St. Louis city, was the boyhood home of writer Eugene Field, known for verses about childhood like "Wynken, Blynken and Nod" and "Little Boy Blue." Field, who was born in 1850, grew up to become a newspaperman, eventually writing columns for the Chicago Morning News. Because of Field's writings and because the museum owns toys that belonged to the Field family, the museum owns an extensive historic toy collection.
Eugene Field's father, Roswell Field, was the attorney for Dred Scott in an appeal of his court case seeking freedom from slavery. Scott had been a janitor in Field's law office.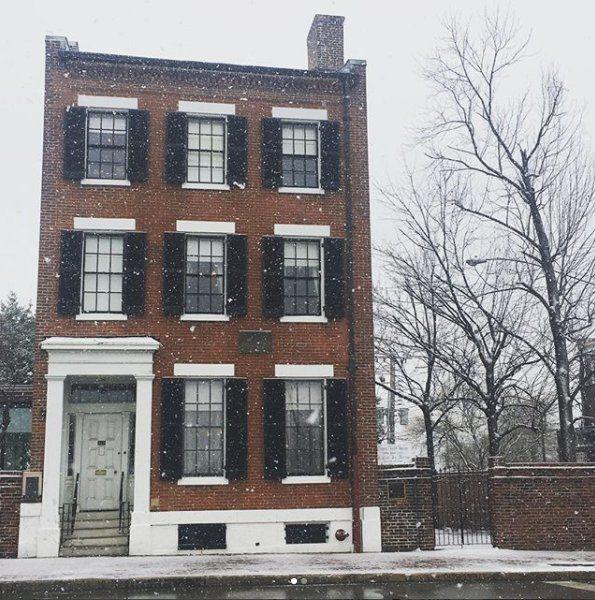 The building was once part of a row of houses and was built to rent to upper-middle-class people. There is a living room and dining room on the first floor, two bedrooms on the second and two rooms on the third floor, which were used for exhibition space. The house was full of period furniture, some of which Eugene Field bought as an adult. The furniture has been cleared out and is in storage and was able to be saved with minimal or no damage.
When Bliss and other staffers left the building around 4 p.m. Dec. 23, nothing was amiss.
They looked forward to the holiday off. But at around 6 p.m., in the middle of Christmas Eve dinner with family at a restaurant, Bliss got a call from the alarm company, saying there was movement detected on the third floor.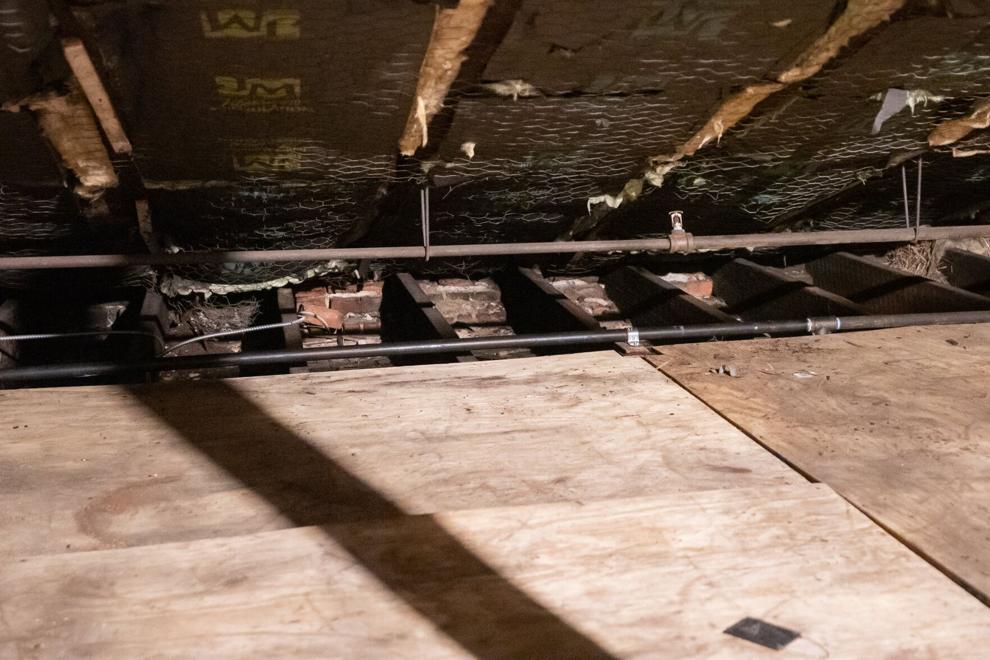 Bliss thought something had fallen off a wall. But when she arrived with her husband, Ben, their two young daughters and a family friend, they looked up and saw water pouring through the medallion of a ceiling light fixture. That water poured from the broken pipe in the attic. She called the fire department, the sprinkler company, board president Karen Klohr, and mopped out what she could.
"Nothing really prepares you for seeing water run out of the ceiling," said Klohr, who arrived that night. The water in the basement drained once the water got shut off. Bliss and other staffers, board members and volunteers stayed for hours that night, and returned to work hours more on Christmas Day.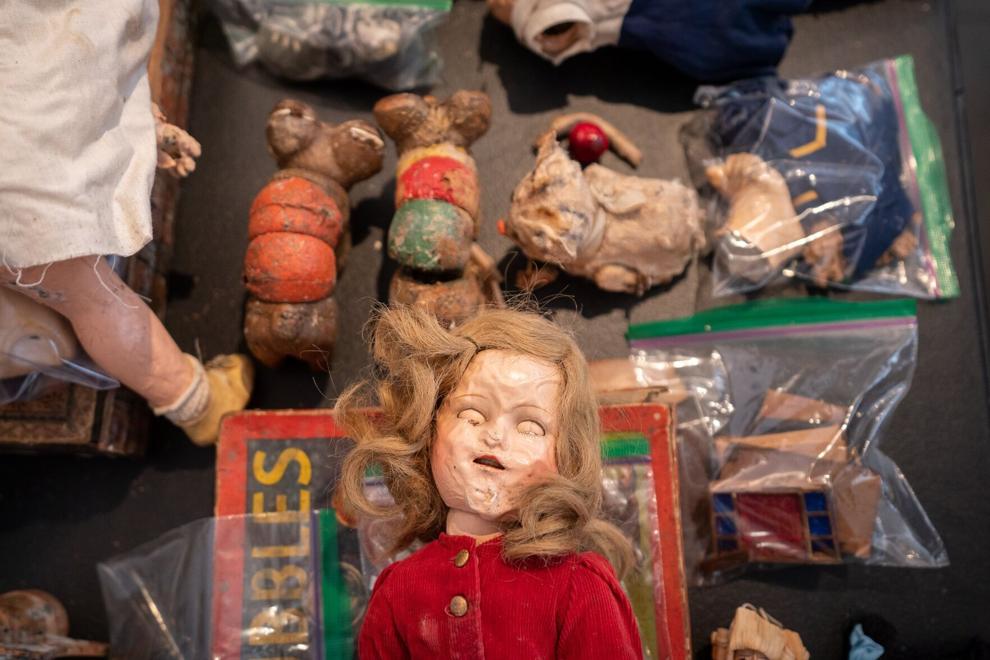 The freezing temperatures, while tough to endure while cleaning and clearing things out, helped in a way, because warmer temperatures could have accelerated mold growth, Bliss pointed out. Another bright side: the museum can restore the third-floor rooms, which had served as exhibition space, to look like bedrooms again. "Thank goodness the house is strong," said Klohr. "It's stood for 178 years. We have to get it back to keep it at least that long going forward."
Like many small to mid-sized museums, it operates on a shoestring budget. And while it has insurance, it's unclear what will or won't be covered. The spring and summer is usually busy with school and tour groups, so some of that revenue may be lost. The museum has set up a GoFundMe and will accept donations through its website.
The loss and the damage is very personal, said Bliss. "We all have an attachment to it — the stories, the people who have made it what it is," she said of the house. "And yeah, it's devastating. You go into historic preservation because you love history. You love the stories behind it and you want their stories to be preserved."