Books have long been the source of changing perspectives, but not without some controversy.
In 2018, at least 347 challenges were filed seeking to remove 483 books from libraries or schools, according to a recent news release from the American Library Association (ALA), a sponsor of Banned Books Week, which runs September 22-28.
The annual event started in 1982, the same year the Supreme Court ruled that students' First Amendment rights were violated when Kurt Vonnegut's "Slaughterhouse-Five" and eight other books were removed from school libraries. Since then, books such as the "Harry Potter" series and "The Adventures of Captain Underpants" have made the list.
Despite the legal precedent, schools and libraries still receive formal challenges to remove books from library shelves or nix them from reading lists to protect children from material some people see as inappropriate.
In 2018, more than half the books that drew complaints did so because they contained LGBTQIA+ content, the ALA said. Other reasons include profanity, sexually explicit content, religious viewpoints and materials that candidly portray injustices and inequality experienced by people of color.
These 11 are the most-challenged books of 2018:
This children's novel made the list because it features a transgender character, according to the ALA.
"A Day in the Life of Marlon Bundo," by Jill Twiss, illustrated by E. G. Keller
The American Library Association reports LGBTQIA+ content, political and religious viewpoints are among the reasons why this book was challenged.
"Captain Underpants" series, written and illustrated by Dav Pilkey
This book made the list because it includes a same-sex couple, which those calling for the ban perceived as encouraging disruptive behavior, the ALA said.
"The Hate U Give," by Angie Thomas
Thomas' debut novel, written as a reaction to the police shooting of Oscar Grant, includes drug use, profanity and sexual references, which are reasons it was challenged. It was also deemed "anti-cop," according to the ALA.
"Drama," written and illustrated by Raina Telgemeier
This graphic novel is on the list because it features LGBTQIA+ characters and themes.
"Thirteen Reasons Why," by Jay Asher
A novel turned Netflix series centers around teen suicide, which is the reason the ALA said it made the list.
"This One Summer," by Mariko Tamaki, illustrated by Jillian Tamaki
A coming-of-age story is illustrated in this graphic novel and was banned or challenged because of certain illustrations and because it includes profanity and sexual references.
"Skippyjon Jones" series, written and illustrated by Judy Schachner
A Siamese cat takes center stage in this children's picture book. It made the list due to its depiction of cultural stereotypes, the ALA said.
"The Absolutely True Diary of a Part-Time Indian," by Sherman Alexie
This novel was challenged or banned due to its inclusion of profanity, sexual references and its religious viewpoint.
"This Day in June," by Gayle E. Pitman, illustrated by Kristyna Litten
This picture book illustrates a Pride parade, and its inclusion of LGBTQIA+ content is the reason it was challenged or banned.
"Two Boys Kissing," by David Levithan
If the title isn't obvious, the young adult novel explores gay teens journey to love and acceptance. It was challenged due to its LGBTQIA+ content.
---
Eye-opening books you'll want to read this fall
📖 📚 📖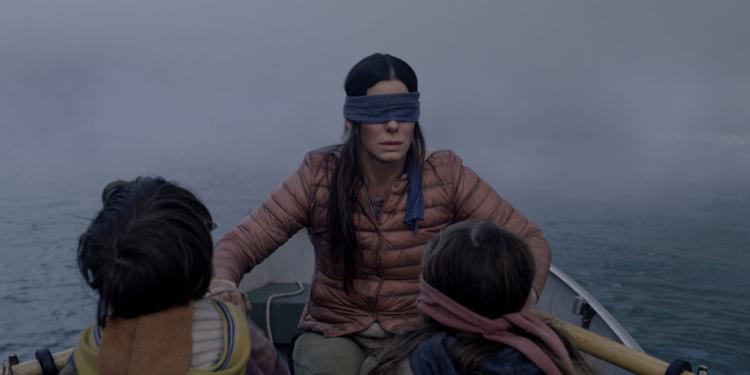 In the apocalypse drama "Bird Box," people are compelled to commit suicide when they see a mysterious force. Venturing outdoors requires blindfolds, a mighty hindrance to navigating the world.
Books generally aim to help readers see the world better — or show how perceptive writers see into themselves. This fall, look for several books with characters who see more than others ("The Institute"), whose job it is to scrutinize reality ("Life Undercover") or who boldly reveal their own struggles and growth ("How We Fight for Our Lives"). 
Some are by favorite authors such Margaret Atwood, whose eagerly awaited "The Testaments" is a sequel to "The Handmaid's Tale." Lara Prescott writes about "The Secrets We Kept," and Deborah Levy creates "The Man Who Saw Everything." 
According to the dust jacket for a sequel to "Bird Box," the blindfold is back. But aren't we eager to learn when they can take it off? Here's a roundup including that book and 19 more fall titles you'll want to see on your bedside table. Plus, there are additional suggestions to look into if you whip through these 20.
Books are listed alphabetically, with some information drawn from publishers' descriptions and prepublication reviews.
"Akin" by Emma Donoghue
A retired chemistry teacher suddenly must care for a great nephew he doesn't really know. Together they make a trip to Nice, France, to try to puzzle out family secrets from World War II. Donoghue, the author of "Room," challenges herself with every new book. (Little Brown, Sept. 10)
Also: "Find Me" by Andre Aciman
"Blue Moon" by Lee Child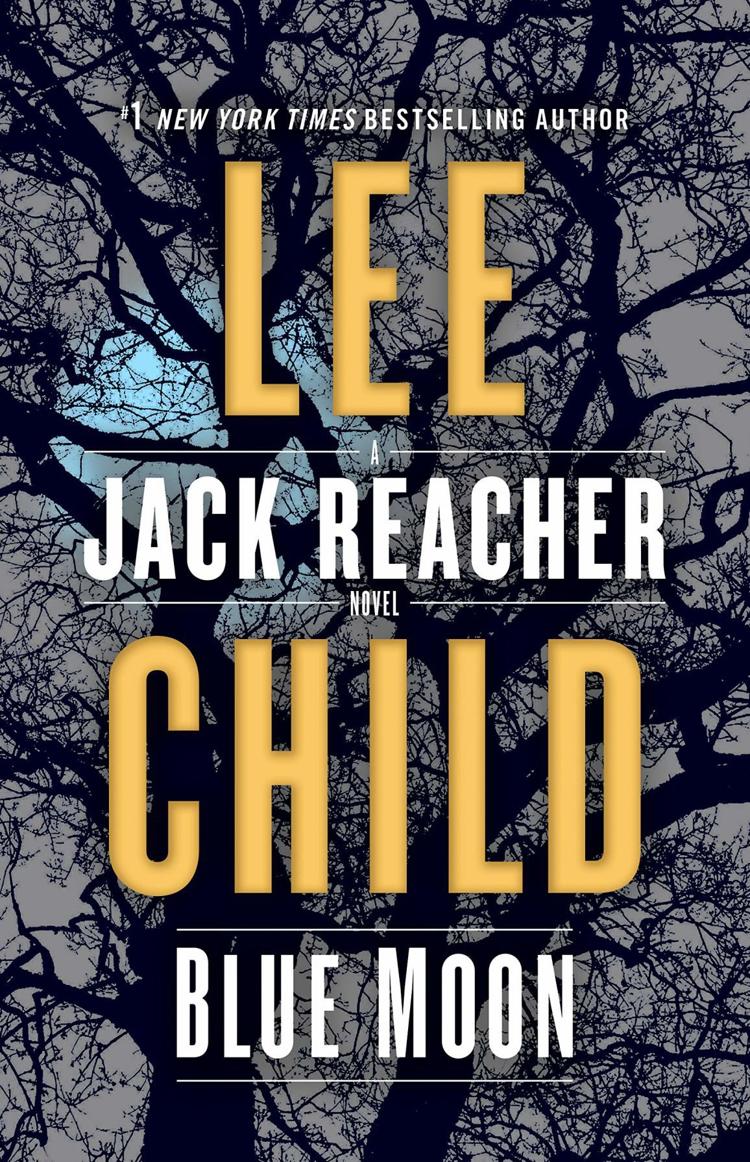 Jack Reacher makes his 24th outing trying to help an elderly couple who owe money to a loan shark while he also contends with a gang war involving Albanians and Ukrainians. (Delacorte; Oct. 29) 
Also: "Agent Running in the Field" by John Le Carré and "Heaven, My Home" by Attica Locke
"Carrie Fisher, A Life on the Edge" by Sheila Weller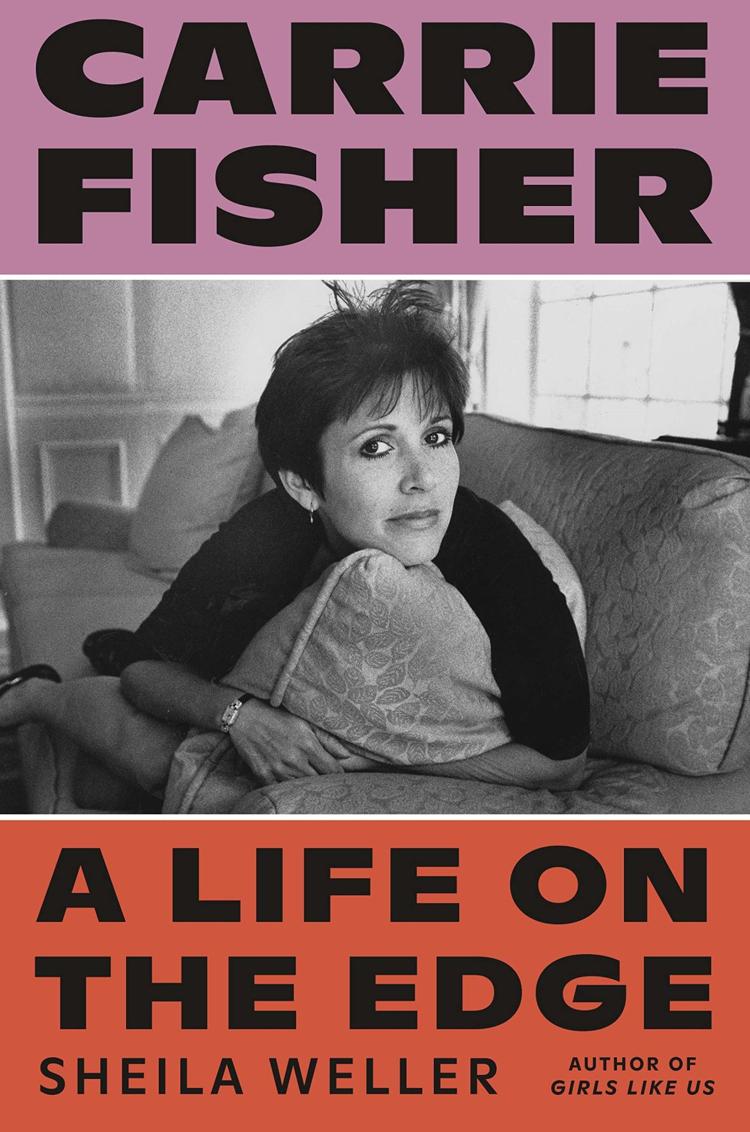 The actress and writer Fisher was always candid about her own problems and experiences, but perhaps an evenhanded biography will bring even more light to the woman who both portrayed and embodied a "feminist action hero." (Sarah Crichton Books; Nov. 12) 
Also: "Home Work" by Julie Andrews
"The Dutch House" by Ann Patchett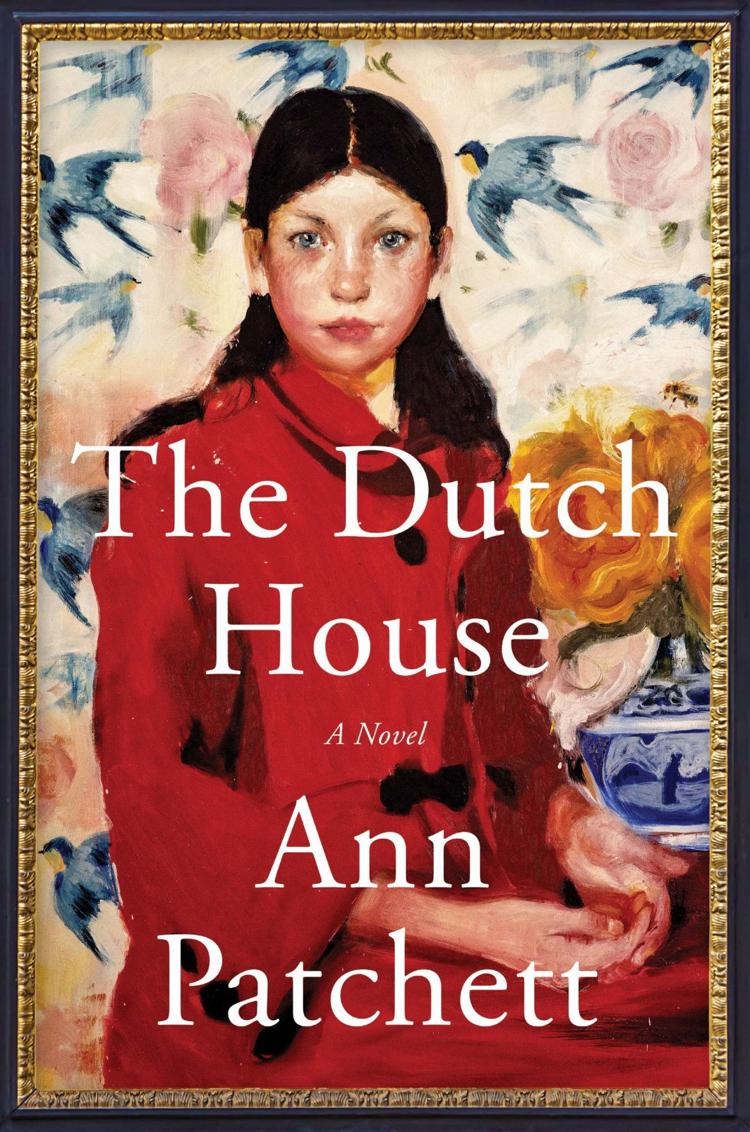 It's been three years since Patchett's "Commonwealth," so fans will welcome this new novel about another broken family that also retains some close relationships. It focuses on a brother and sister raised with wealth but whose fortunes fell after their father's death. (Harper; Sept. 24) 
Also: "All This Could Be Yours" by Jami Attenberg 
"Everything Inside" by Edwidge Danticat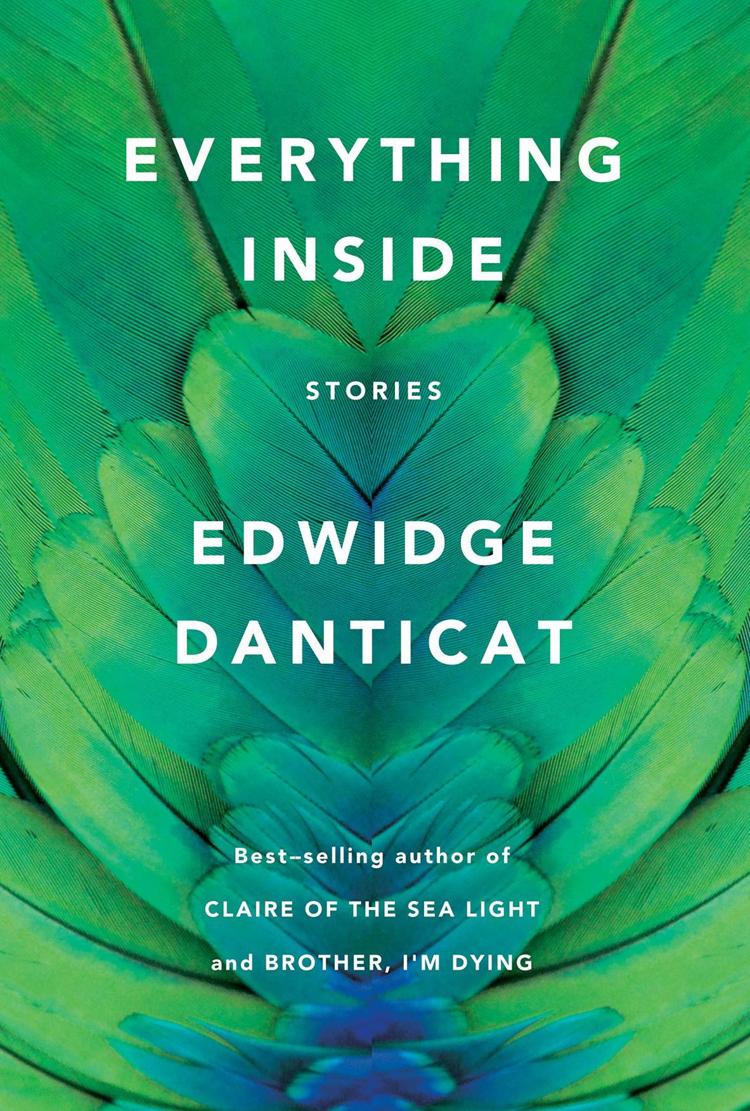 The author of "Breath, Eyes, Memory" and "Brother, I'm Dying" collects eight stories in her new book. Set in Haiti and Miami, the stories deal with families whose members migrate both to and from the Caribbean. Danticat, the newest winner of the St. Louis Literary Award, will accept it here Oct. 24. Get free tickets at lib.slu.edu/literaryaward. (Knopf; Aug. 27)
Also: "The World Doesn't Require You" by Rion Amilcar Scott
"The Giver of Stars" by JoJo Moyes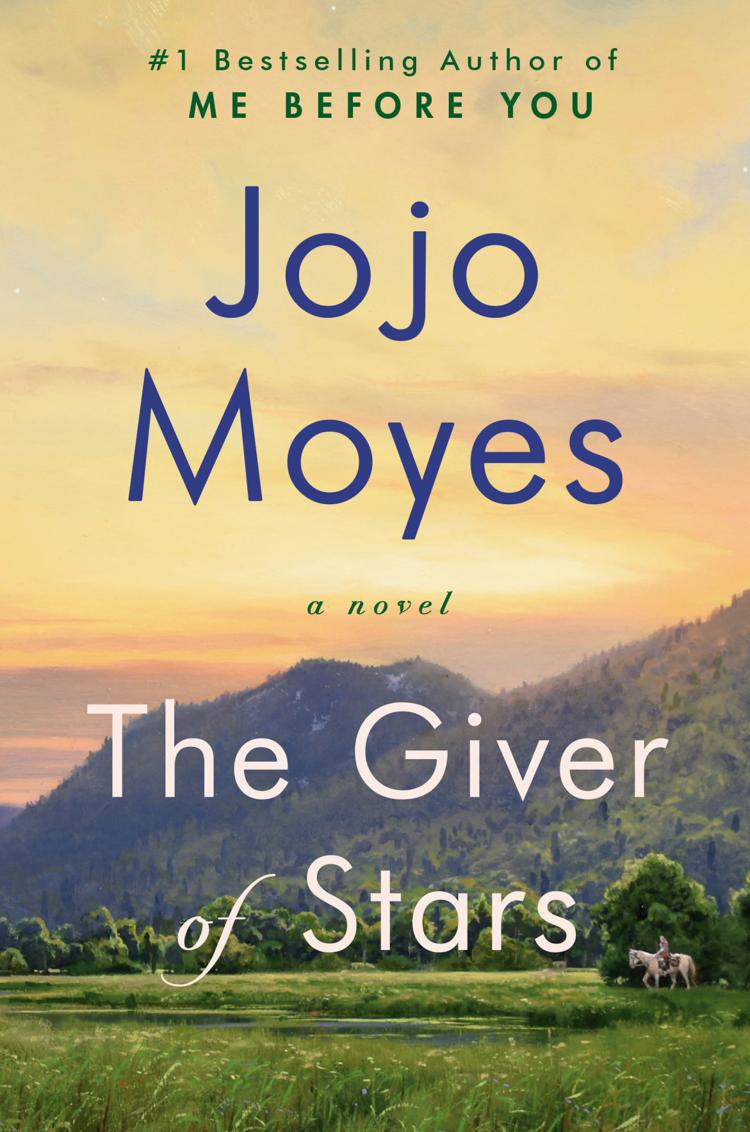 For lovers of Moyes' books and of historical fiction, this Depression-era novel involves several women who want to get out of the house. They do it on horseback, delivering books to Kentuckians as part of Eleanor Roosevelt's traveling library. (Pamela Dorman Books; Oct. 8) 
Also: "Tidelands" by Philippa Gregory and "A Single Thread" by Tracy Chevalier
"How We Fight for Our Lives" by Saeed Jones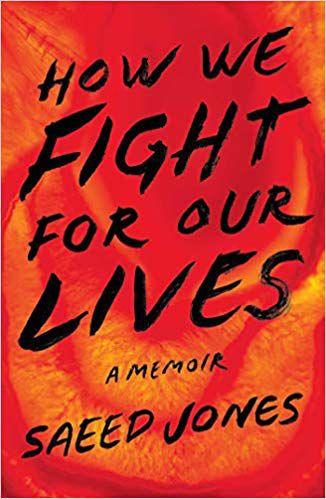 A highly anticipated coming-of-age memoir by a black, gay man raised in the South. Jones, whose poetry was published in "Prelude to a Bruise," will be in St. Louis on Oct. 14 at the High Low. (Simon & Schuster; Oct. 8)
Also: "Open Season" by Ben Crump and "Make It Scream, Make It Burn" by Leslie Jamison
"Hymns of the Republic" by S.C. Gwynne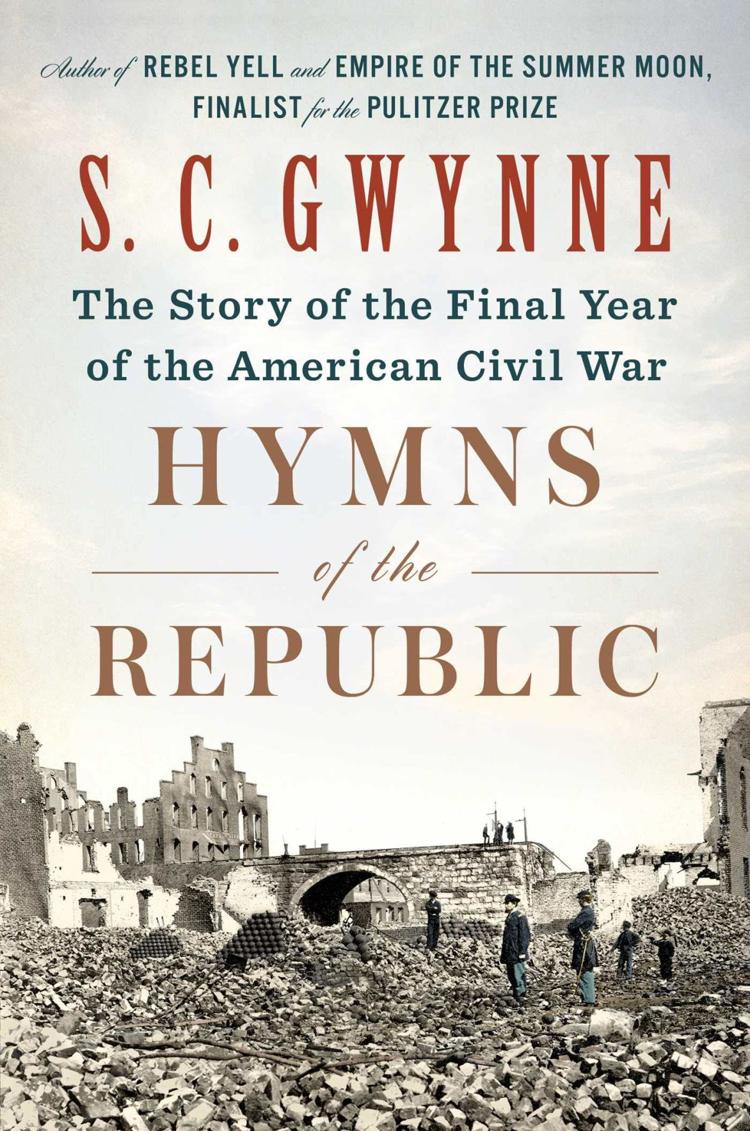 In this examination of the final year of the Civil War, writer Gwynne wraps together the stories of black soldiers in the Union Army, Missouri's guerrilla war, the surrender at Appomattox and the assassination of President Lincoln. (Scribner; Oct. 29) 
Also: "The Second Founding" by Eric Foner and "Dreams of El Dorado" by H.W. Brands
"The Institute" by Stephen King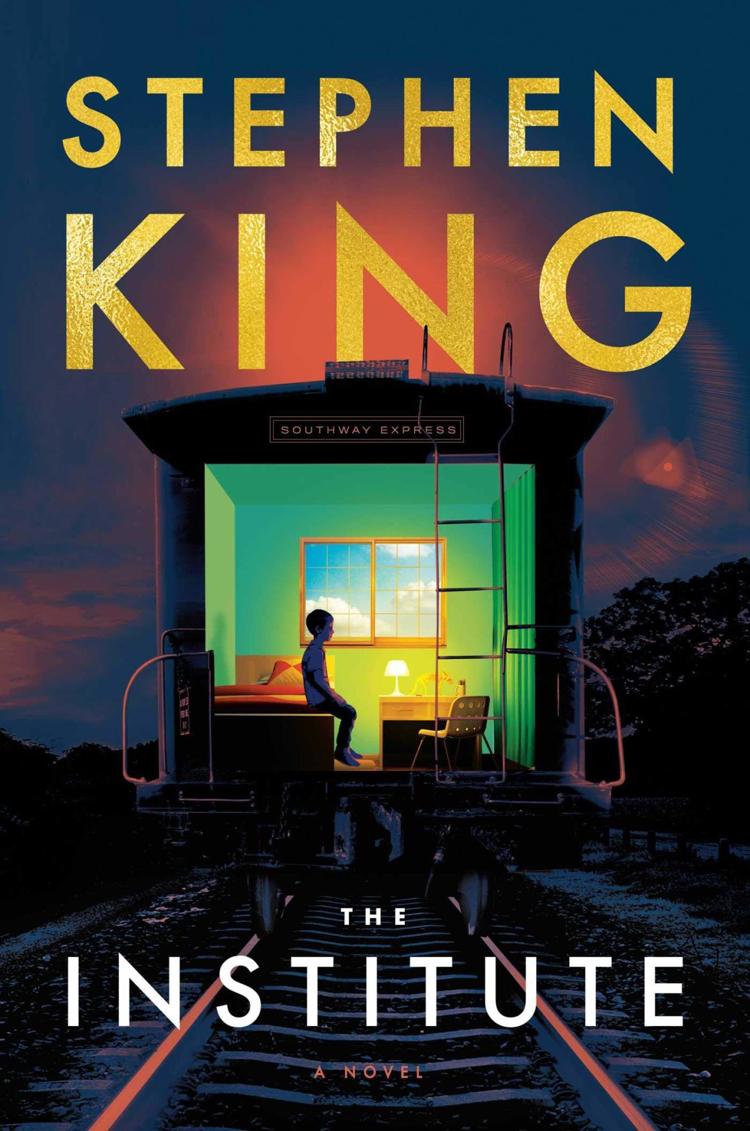 Adults seek to take advantage of locked-up children who have the powers of telepathy and telekinesis. The basic plot sounds like a cousin to "Stranger Things," but the horror master no doubt puts his own mark on his fat new novel. (Scribner; Sept. 10)
Also: "A Song for a New Day" by Sarah Pinsker and "Frankissstein" by Jeanette Winterson
"Life Undercover" by Amaryllis Fox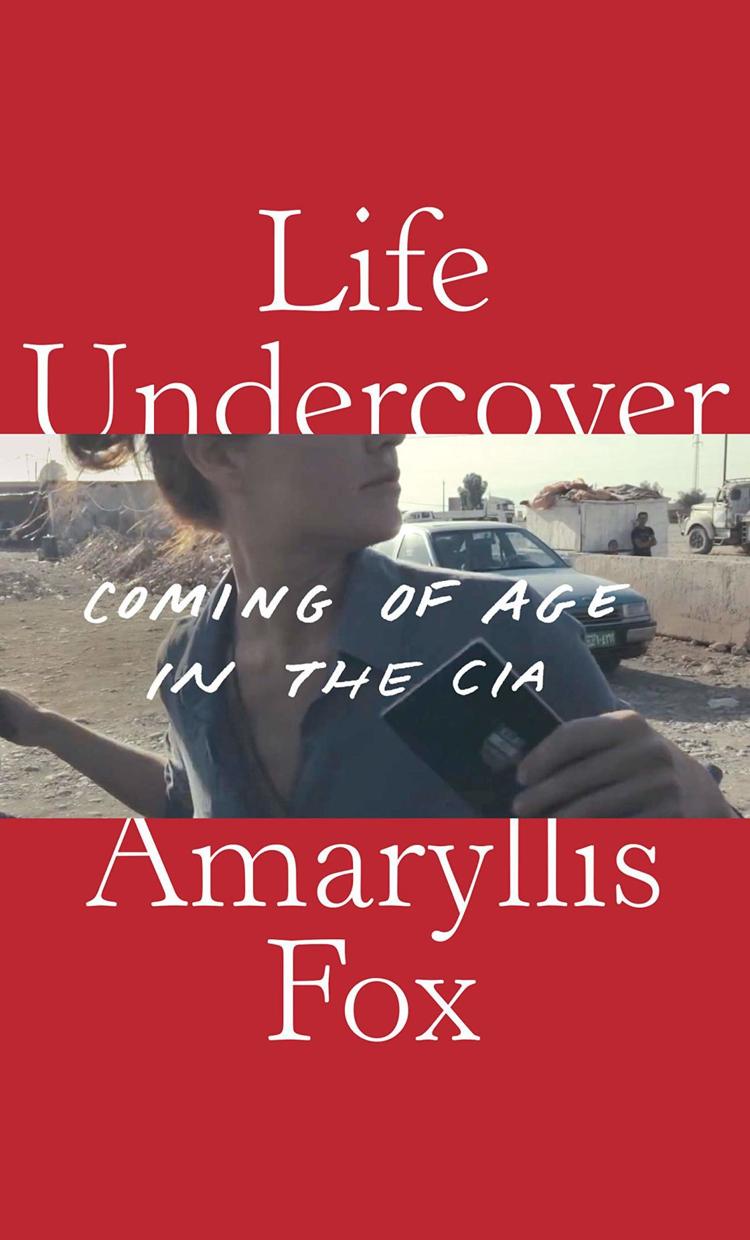 The former CIA agent, recruited at age 21, tells about learning how to get out of car trunks, track arms deals and predict terror cells. Publishers Weekly says the book reads like a "great espionage novel." But no longer undercover, Fox now co-hosts the History Channel's "American Ripper." (Knopf; Oct. 15) 
Also: "Becoming Eve" by Abby Chava Stein
"Malorie: A Bird Box Novel" by Josh Malerman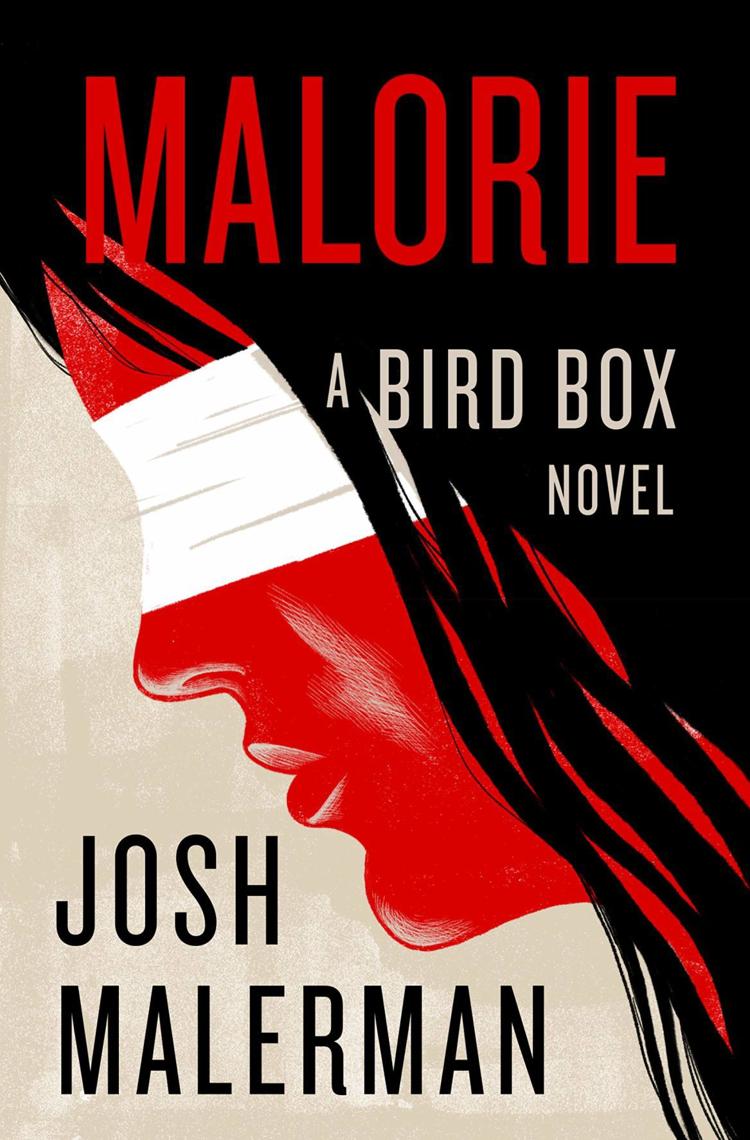 Millions who had never heard of the book watched a blindfolded Sandra Bullock save two children in "Bird Box" on Netflix early this year. But probably a lot of them will now be interested in the apocalyptic thriller's sequel, "Malorie." Will she shed the blindfold, find love and keep those little birds alive? Safety is always precarious when you can't see the enemy. (Del Rey; Dec. 3) 
Also: "Full Throttle" by Joe Hill
"The Man Who Saw Everything" by Deborah Levy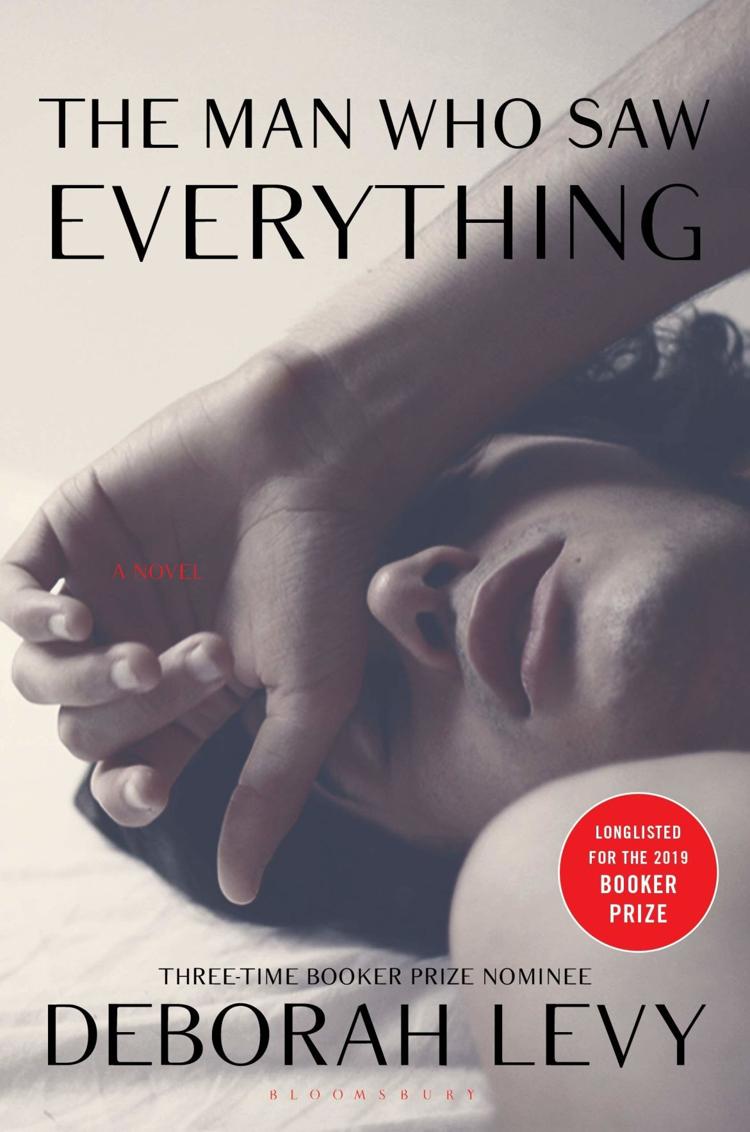 A unique and challenging novel by the author of "Hot Milk" has a historian hit not once but twice while walking on the iconic Abbey Road in Britain. After the first time, he travels to Berlin just before the fall of the wall. After the second accident, he struggles to remember the past. (Bloomsbury; Oct. 15) 
Also: "Quichotte" by Salman Rushdie
"Me" by Elton John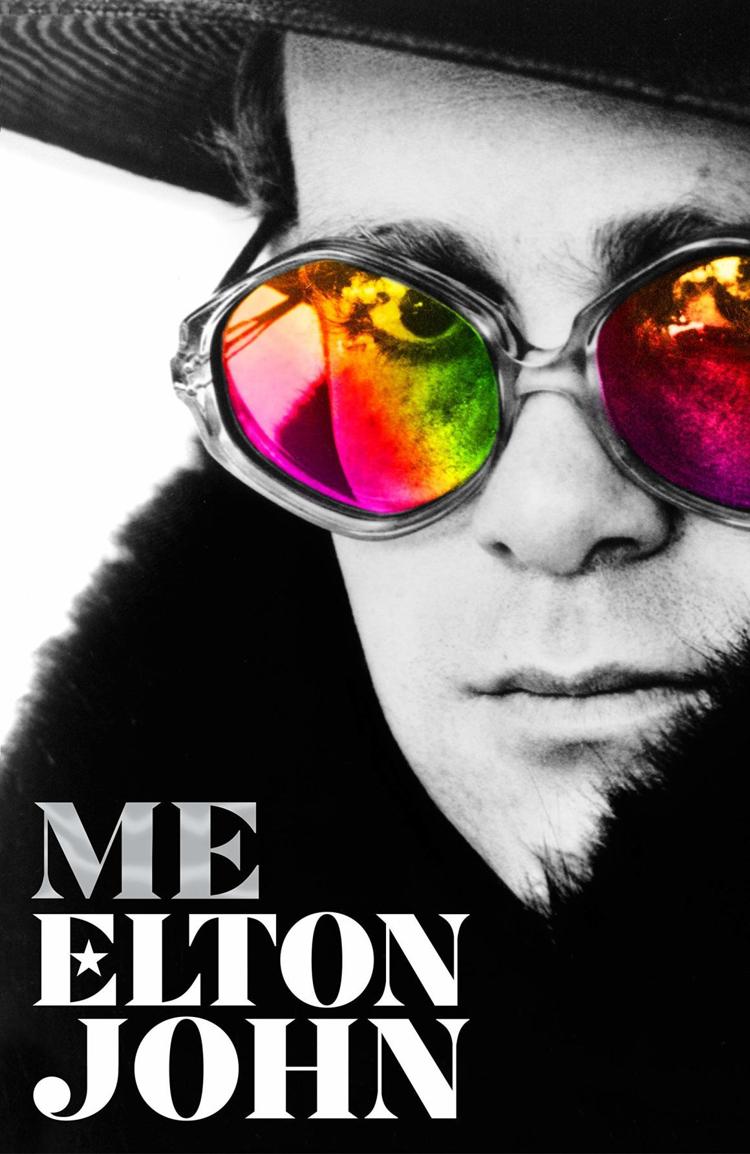 Perhaps the bigger the star, the shorter the title? Elton John releases his simply named autobiography about his youth as Reginald Dwight, his stardom, addiction and getting clean. (Henry Holt; Oct. 15) 
Also: "Face It" by Debbie Harry and "Janis" by Holly George-Warren 
"Night Boat to Tangier" by Kevin Barry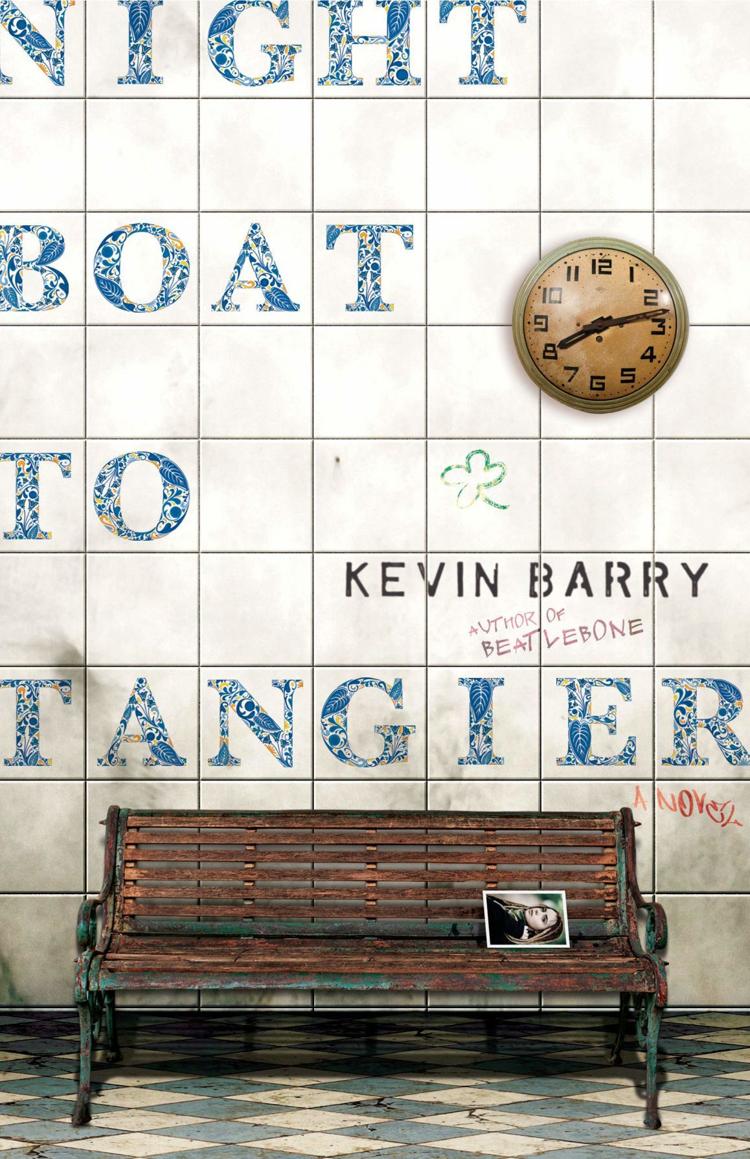 Former Irish smugglers banter as they try to catch one of their daughters coming to Spain by boat. Barry's prose is known for its precision and creativity. Publishers Weekly says of the novel, "As far as bleak Irish fiction goes, this is black tar heroin." (Doubleday; Sept. 17) 
Also: "Girl" by Edna O'Brien 
"Olive, Again" by Elizabeth Strout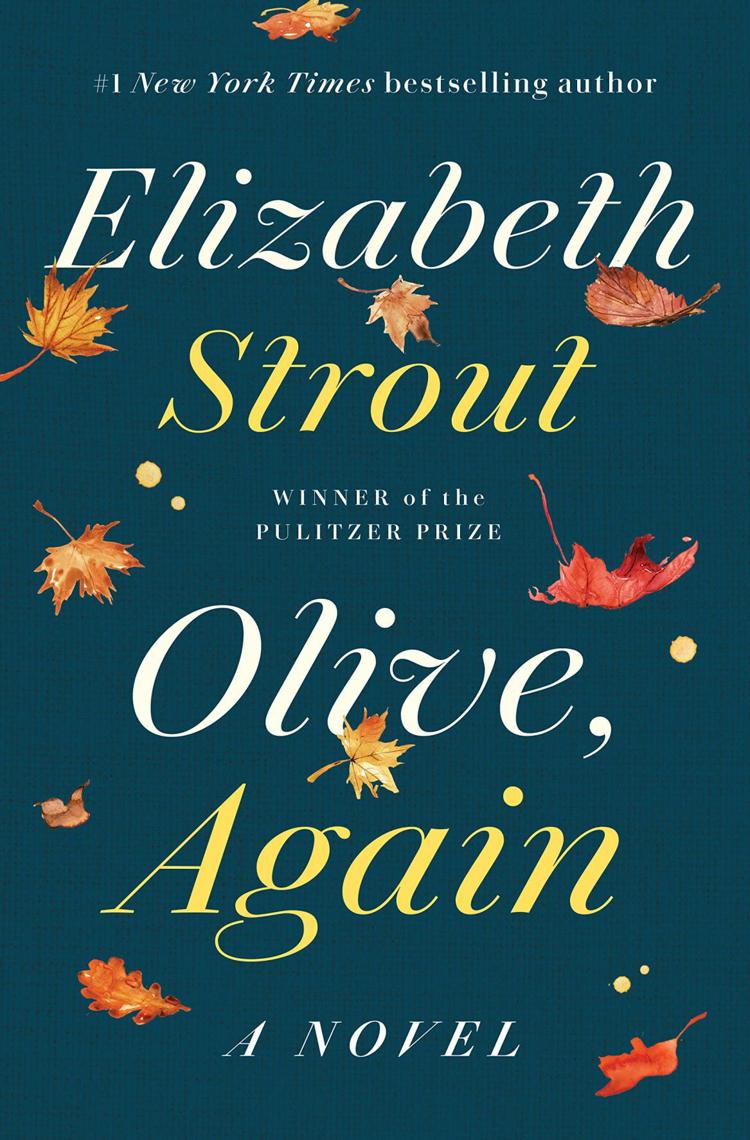 Strout's connected stories in "Olive Kitteridge" won the Pulitzer Prize in 2008, and Frances McDormand won an Emmy for her work as the brusque title character in the HBO miniseries. The new book is dubbed "a novel" although it, too, is made up of linked stories. Whatever it's called, readers will love having more Olive. Strout will be at St. Louis County Library on Oct. 24. (Random House; Oct. 15) 
Also: "The World That We Knew" by Alice Hoffman
"Red at the Bone" by Jacqueline Woodson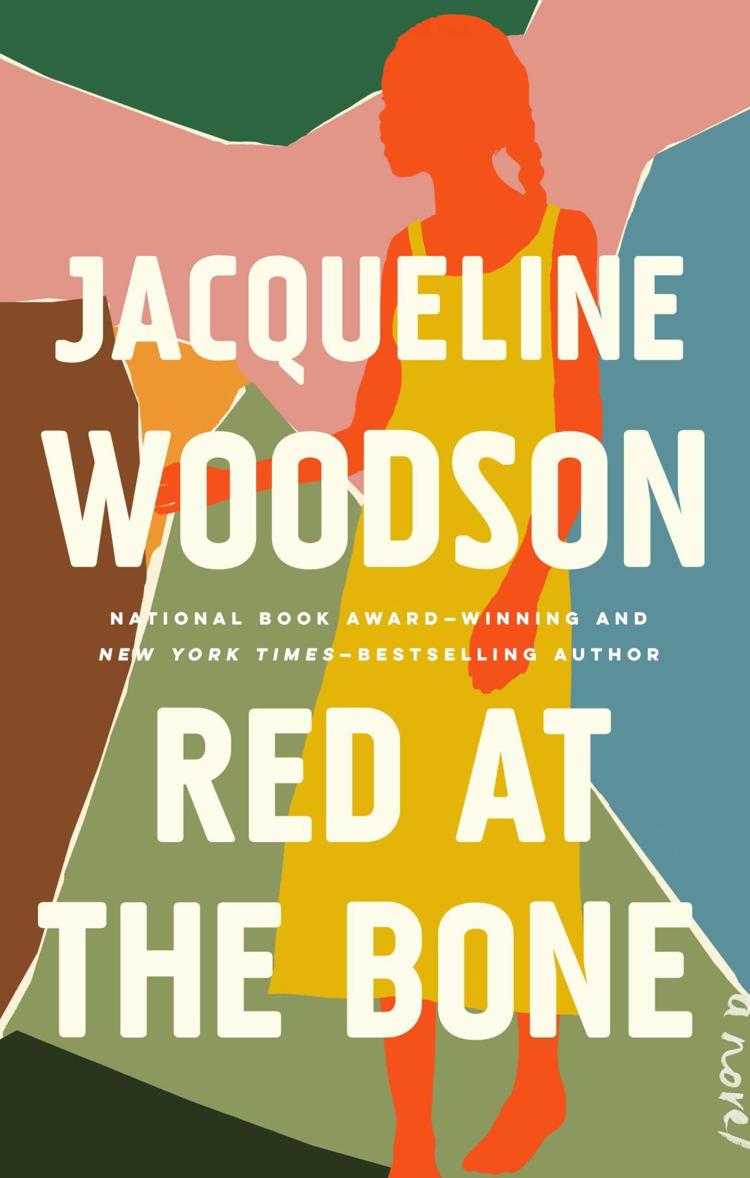 A moving, character-driven story of three generations of an African American family. The second short novel for adults by the accomplished writer for children. (Riverhead; Sept. 17) 
Also: "The Topeka School" by Ben Lerner
"The Secrets We Kept" by Lara Prescott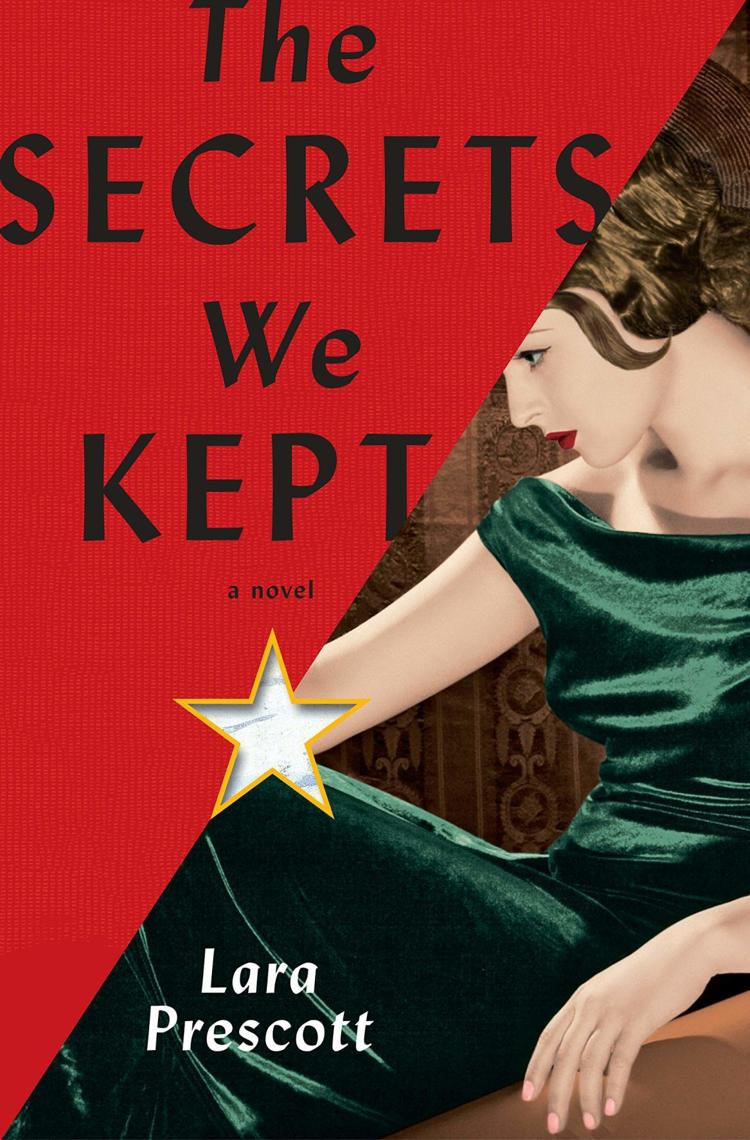 A historical tale inspired by a true story involving the CIA and "Doctor Zhivago" has two secretaries attempting to smuggle the Russian love story out of the country so it can be published around the world. Prescott will be at Left Bank Books on Nov. 14. (Knopf; Tuesday) 
Also: "The Shadow King" by Maaza Mengiste 
"The Testaments" by Margaret Atwood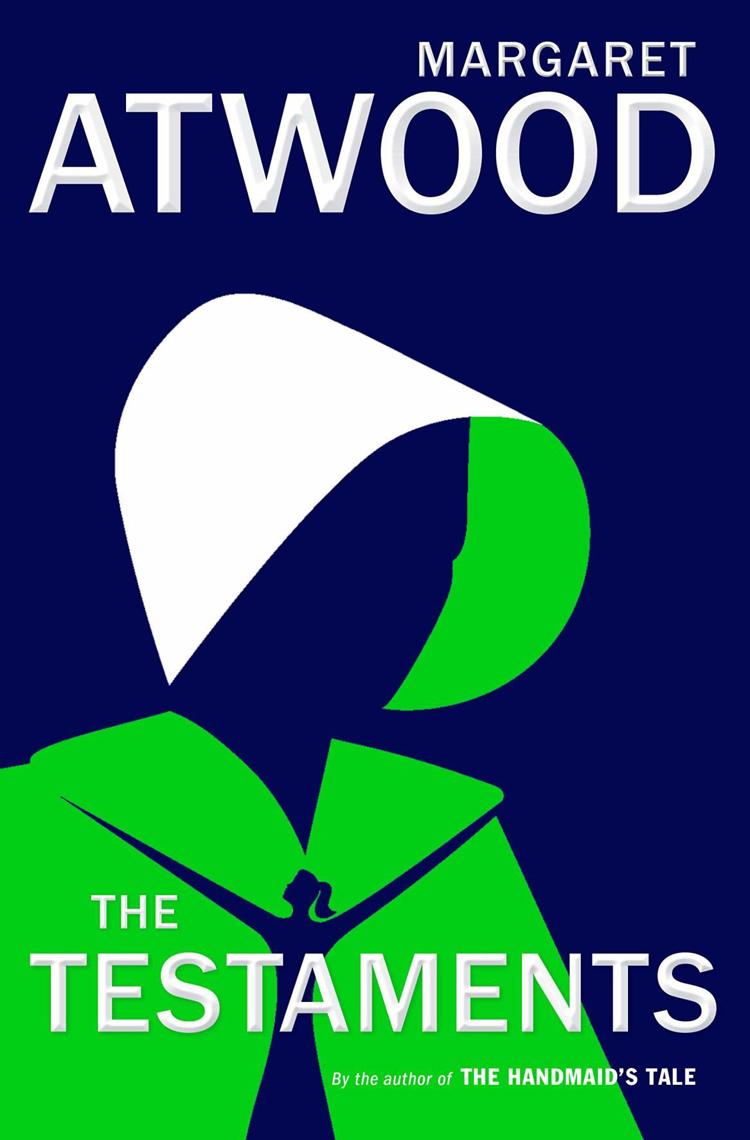 Apparently set 15 years after Offred's climb into a van, the sequel to Atwood's "The Handmaid's Tale" is told by three female characters. Little more about the novel is known yet, and it's likely to be one of the most talked-about books of fall. Hulu's adaptation of "The Handmaid's Tale" recently aired its third season and will return for a fourth. (Doubleday; Nov. 10) 
Also: "The Divers' Game" by Jesse Bell
"The Water Dancer" by Ta-Nehisi Coates
The cultural critic ("Between the World and Me") makes his fiction debut with the story of a young man who barely remembers his mother but otherwise has extraordinary recall. Enslaved on the land of his master (and father), Hiram uses his memory in an effort to aid the underground railroad. (One World; Sept. 24) 
Also: "The Beekeeper of Aleppo" by Christy Lefteri
"The Witches Are Coming" by Lindy West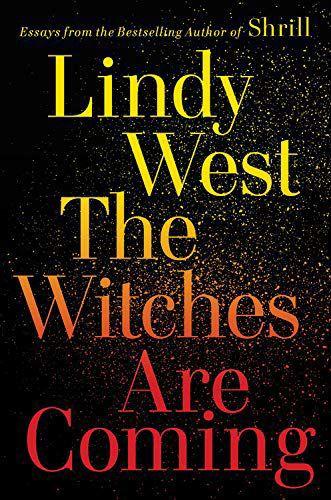 The acclaimed essayist who tackled misogyny and fat shaming in "Shrill" is back with new work. She's one of several writers observing the progress of #MeToo and "the world-changing magic of truth." West will be at .ZACK on Nov. 13. (Hachette; Nov. 5) 
Also: "She Said" by Jodi Kantor and Megan Twohey and "Things We Didn't Talk About When I Was a Girl" by Jeannie Vanasco