Jeff Tweedy thought of himself as a songwriter long before he ever became one.
He told a story in his 2018 memoir, "Let's Go (So We Can Get Back)," about himself as an 8-year-old, playing a cassette of Bruce Springsteen's "Born to Run" for his third-grade classmates and trying to convince them that he had written and recorded the album himself.
They didn't buy the ruse. But to Tweedy, that scarcely mattered.
"There was just something about seeing myself that way — something I valued, some sort of empowerment that I wanted for myself," Tweedy says now. Even to a kid, the people who got onstage and sang their own songs — the people he read about in music magazines and watched on "The Midnight Special" and Don Kirshner's Rock Concert" — "looked like they had a lot better grasp on how to live than I did."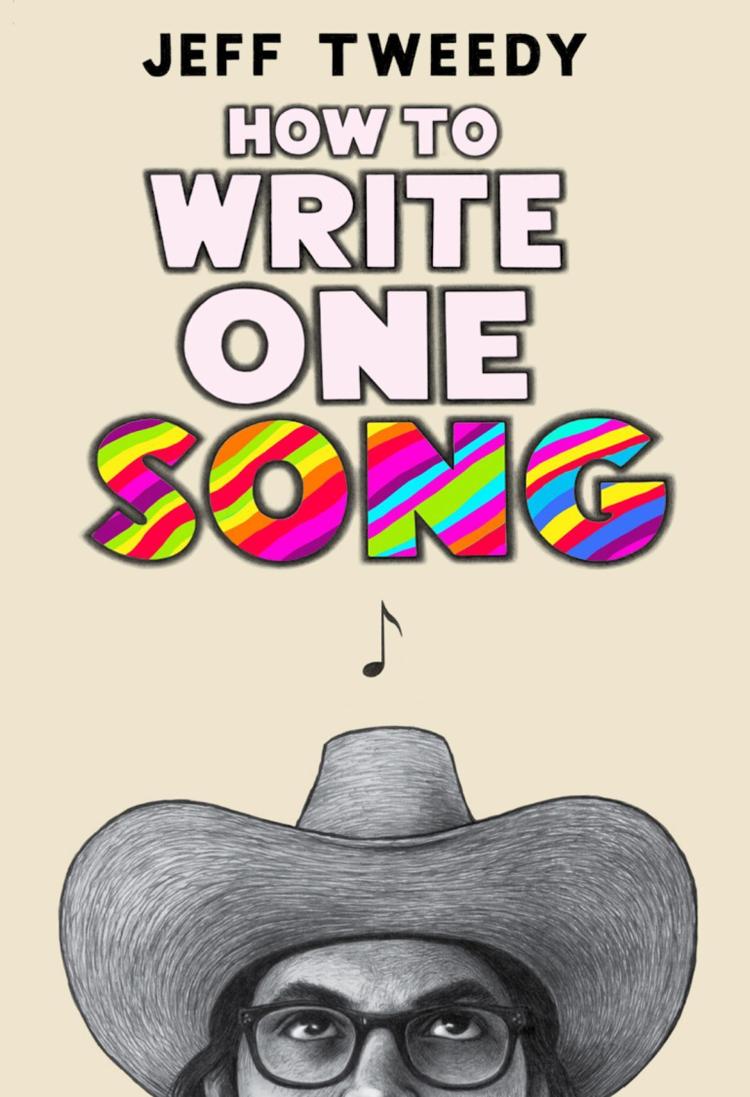 Things worked out just fine for the Belleville native, now a longtime Chicagoan, who for the last quarter-century has been the singer, guitarist and principal songwriter for the band Wilco. Before that, he co-founded the seminal alternative-country band Uncle Tupelo.
The coronavirus pandemic may have ground the music business to a virtual halt, but for Tweedy, 2020 has been filled with activity. Oct. 23, he will release his latest solo album, "Love Is the King." Since March, he and his family — wife Susan and sons Spencer and Sammy — have joined forces for "The Tweedy Show," a four-nights-a-week informal jam-and-chat session on Instagram Live.
And as for songwriting, well, Tweedy has quite a bit to say about that.
For one thing, he believes that others harbor the same kind of ambitions that he had as a young person, but for whatever reason — creative stasis, perceived time constraints, fear of failure or embarrassment, or simply not knowing how to get started — they've let them lie fallow.
It's for those people that Tweedy has written a new book, "How to Write One Song: Loving the Things We Create and How They Love Us Back," on sale Oct. 13. It's a guide to help tap into that undiscovered well of creativity — or at least take the first steps in that direction.
Belleville native's "But What I Really Want To Do Is Direct" is part memoir and part guide for aspiring directors. Mere moviegoers will also find it as illuminating as it is entertaining.
Can songwriting be taught? Tweedy thinks so, but job one is cutting the intimidation factor down to size. "You can't really write songs without learning how to write one song," he points out. "After that, it's just a matter of how many you want to write."
But why — if you're not, like Tweedy, the leader of a successful, long-lived, Grammy-winning band — write songs at all?
"Each song and act of creativity," he writes in the book, "is an act of defiance in a world that often feels determined to destroy itself. We have a choice to be on the side of creation or surrender to the powers that destroy."
That sounds a little grandiose, but pressed on the point, Tweedy backs it up. "I just think (creativity) is a good thing," he says. "We don't know what the world would be like with more people engaged in that side of their lives — more people participating in their imagination and altering their own perceptions of what's possible."
If nothing else, he says, "how could it make the world worse?"
The book offers practical tips on writing lyrics, riffs and melodies, and then putting the pieces together to form a finished song. Tweedy writes about setting aside doubts and insecurities, getting your ego out of the way and, importantly, not waiting around for inspiration to strike.
In fact, he thinks inspiration is overrated.
"I just don't think it works like that," he says. "I mean, occasionally it'll happen. But I think there is a pervasive notion that valid, truly (great) artwork comes from some sort of divine inspiration or some bolt of lightning out of the blue. And for most of the people I know, it's a much more mundane, more practical thing. They just put the tools of creation in their hands more often, they sit down and write more frequently and with more discipline. Those are the people that end up accumulating a lot of ideas."
For lyrics, he suggests dismissing concerns about a coherent meaning or sticking to a specific theme for the time being. Instead, allow yourself to free-associate, or simply set different types of words next to one another to see if they spark an idea or an image that will suggest a way forward.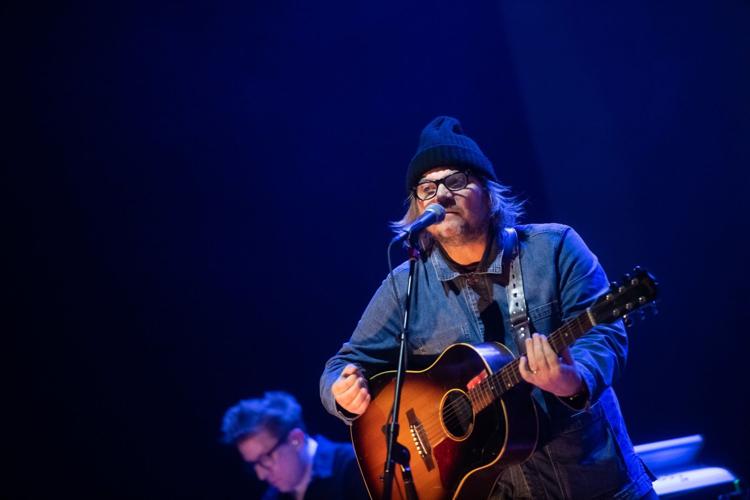 Those who have followed Tweedy's career, especially in Wilco, would recognize those techniques as having produced songs that connect emotionally despite their occasionally absurdist lyrics or titles such as "Muzzle of Bees," "Art of Almost" and "She's a Jar."
Tweedy is also an advocate of writing in stolen moments or setting time limits to simply write a few words down on paper or record them as a voice memo.
"I don't even think I wrote about this in the book, but you could take a piece of paper, like the size of a cigarette pack, and just tell yourself you're gonna write until you fill it up," he says. "It doesn't take that much time. But I can almost guarantee that — if you're not super worried about it being, like, a classic poem or a valid entry into the canons of literature, you're going to feel a little bit better for having taken that moment."
Tweedy admits that his advice is based on what has worked for him and that writers of other types of songs — Adam Levine, say, or Beyoncé — would likely write a very different kind of book.
"I don't really think that much about what other people would write about," Tweedy says. "A lot of the book is centered around wanting to challenge people's ideas of what they would call a song. To me, that's open to interpretation. I think a conscious gesture of affection is a song. I think that anything that you do to create a moment that is memorable is a song. Anything you can do to create some sort of change in the atmosphere in a room is songlike to me."
It's interesting to note that, for all his expansive theorizing on songwriting in the book, Tweedy's new album, "Love Is the King," began as an exercise in writing simpler, more direct songs.
After the pandemic forced Wilco off the road, Tweedy went into the band's Chicago studio, the Loft, with the ambition of writing and recording a song a day, aided only by his sons.
"Part of my daily routine is to write whatever, but I think that it maybe was an impulse to push the world away," he says. "I decided I was just going to write comfort-food-type songs. I wanted to write country songs that didn't have anything to do with what was happening."
Most of the songs are indeed simple and straightforward, and some of them are among Tweedy's most direct songs about the redemptive power of love. But the outside world does intrude now and again. There are tanks in the streets, police outside the window, a hearse stopped at a toll booth on the highway. The discord and unrest of the last several years find various ways into the music. Tweedy himself cites his own guitar playing on the record as "evidence of frayed nerves."
But writing and recording the album was a balm for him, especially getting to work with his sons.
"I keep waiting for them to not want to hang out with me anymore, but they seem to love it more every day," he says. "And I get to watch them get better at it. It's incredible how much it can mean to make stuff with your kids. I feel very fortunate."
Watching the family hang out is more or less the point of "The Tweedy Show," which, a few weeks back, marked its 100th episode. The show goes live at 9 p.m. Mondays, Tuesdays, Thursdays and Fridays on Susan Tweedy's Instagram, @stuffinourhouse.
"It's a big commitment," Tweedy says, "but it's also pretty low-stakes."
The show was his wife's idea, but for him, it has provided a way to stay in touch with his fans. He answers questions, plays his own songs and a wide array of cover tunes, and interacts with his wife and kids.
"It's been incredible to have that routine of sitting down maybe a half-hour before we go live and try to think of some songs we might want to sing," he says. "Spencer and Sammy and I play so much music together already, but even more so now than we ever have."
Tweedy is not sure of when the music world — or the world in general — will get back to normal, but he recently played a socially distanced drive-in concert at the McHenry Outdoor Theater in McHenry, Illinois.
"It was definitely a moving experience to get to play music again onstage after such a long break," he says, but allows that "there was not a lot of crowd interaction. People were in their cars. It was kind of cold.
"Luckily," he concludes dryly, "I'm well-seasoned and not entirely dependent on crowds being demonstrative. I can handle a withholding crowd."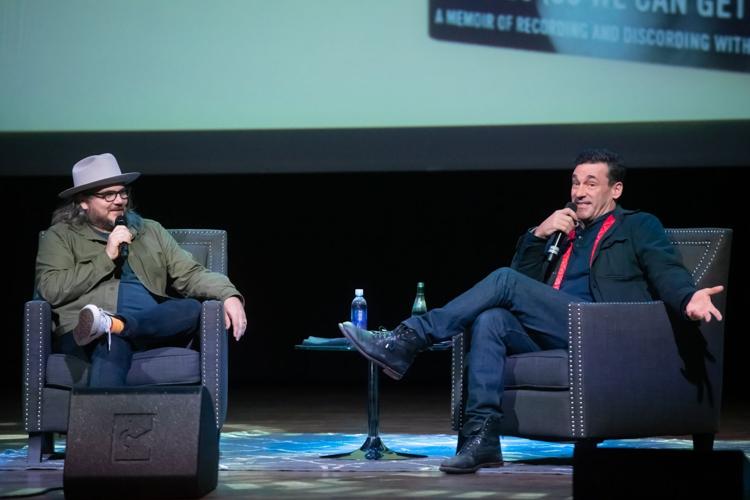 Stay up-to-date on what's happening
Receive the latest in local entertainment news in your inbox weekly!