He's a guy who will listen to strangers sigh for hours over past loves, and he'll come back for more.
Whether the usual crushes (Coral Court motel, Parkmoor restaurant) or something more unusual (Siegfried the walrus, "Bowling for Dollars"), Cameron Collins is sympathetic.
"I never get tired of people telling stories," he says. "You know what people always mention? The Flaming Pit."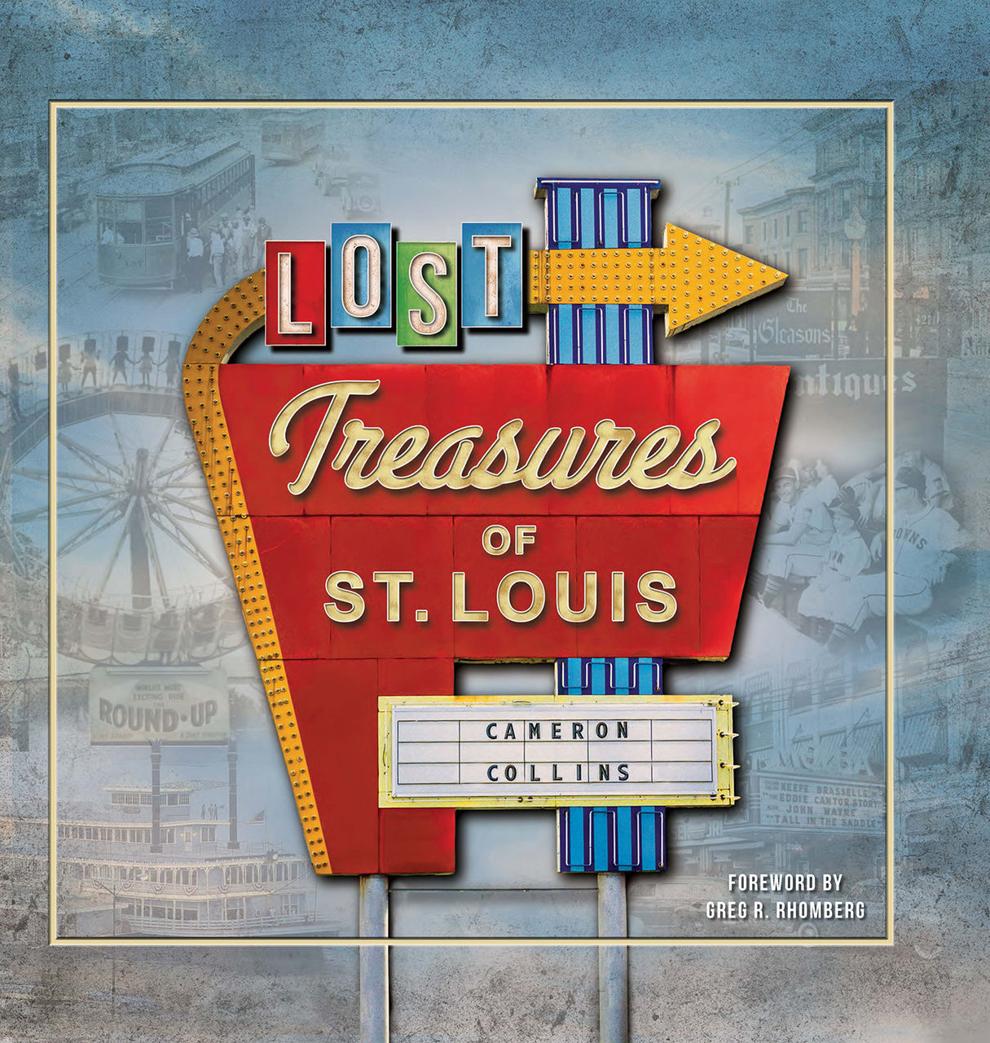 Hmmm. Haven't thought about that family steakhouse for years? You might again if you pick up Collins' coffeetable-worthy book, "Lost Treasures of St. Louis."
Collins is a relative newcomer to the area, he says. He's lived here only 22 years.
But he probably knows more about long-gone institutions — from fried chicken loaf to roller rinks — than many natives.
"Lots of people miss cafeterias," he says.
And drive-ins. Even radio stations.
In fact, St. Louisans retain a deep well of nostalgia, Collins says. "There is an immense amount of pride."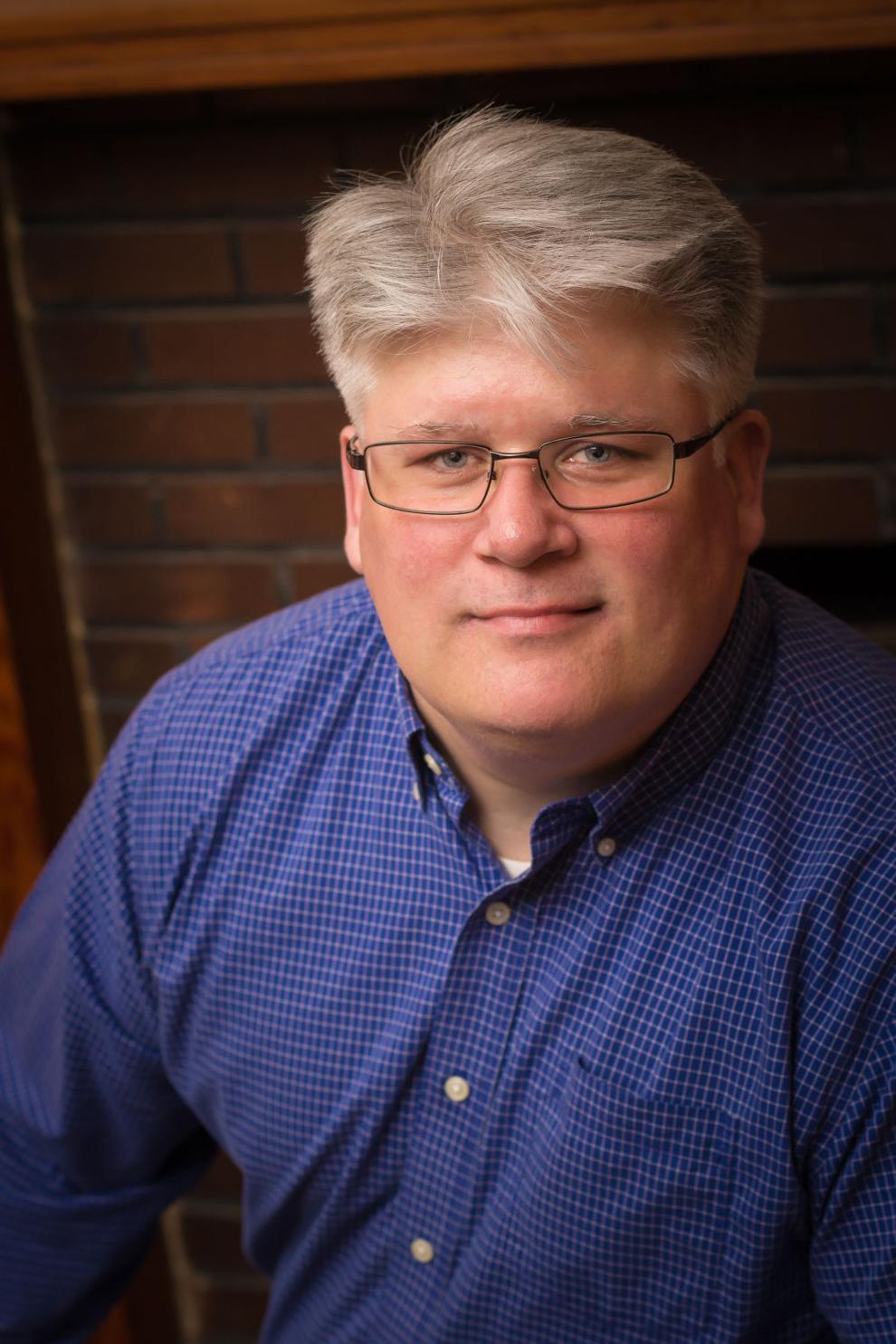 The Elmira, N.Y., native is director of strategic development for Photos Unlimited in the Bee Hat building downtown.
But his passion is history. Collins, 46, has an admired blog, Distilled History (distilledhistory.com), and has volunteered for five years at the Campbell House Museum on Locust Street.
The glamorous historic home gave him a great start for his research, connecting him to many people with similar interests (he cherishes talking to two of the home's gift shop workers who are in their 80s).
Collins even dedicates his book to "Rob and Ginny," an allusion to the house's owners: Robert Campbell, a former fur trapper and hotel owner, died in 1879; Virginia Campbell, society hostess to the likes of President Ulysses S. Grant, died in 1882.
The author spent about two years researching "Lost Treasures," with some seven months devoted to finding photos. The result is a lineup of more than 400 places, food, people and animals. Most focus on the city and county, but a few are farther afield (like Cahokia Downs and Noah's Ark restaurant in St. Charles).
Remember these 24 long-gone St. Louis treasures?
Irv's Grill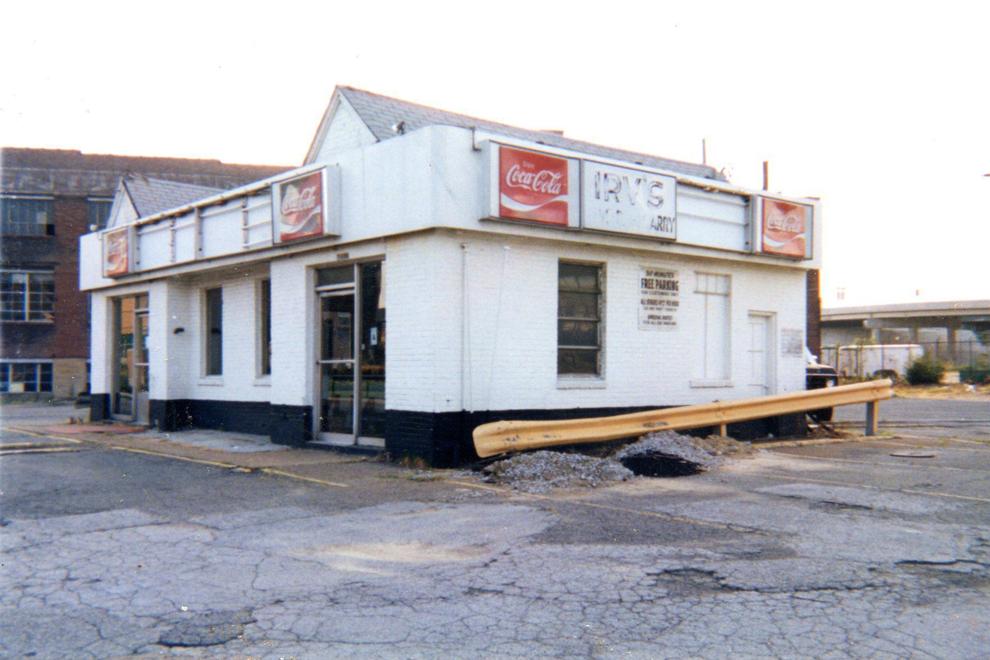 Marquette Hotel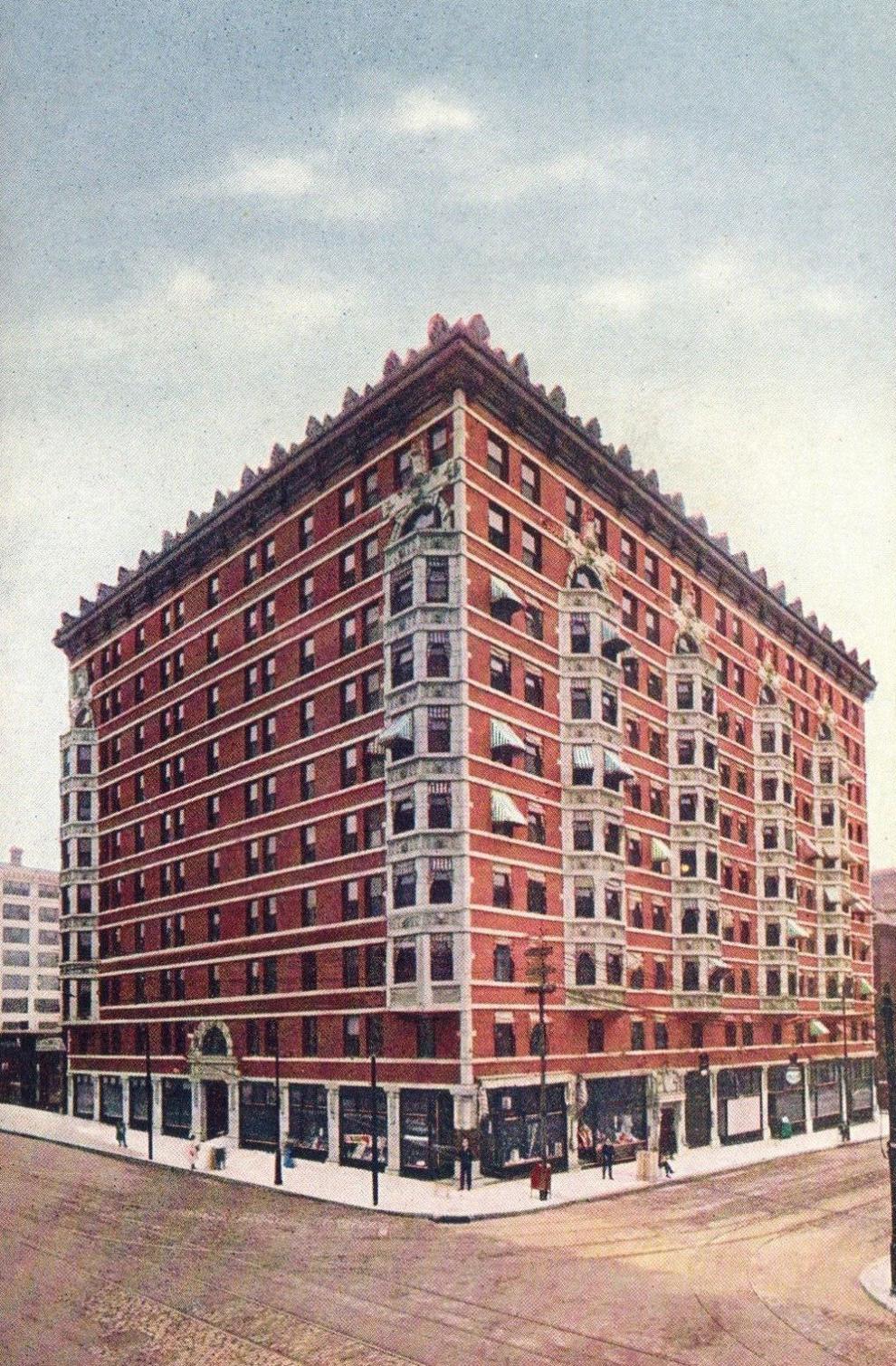 Miss Jim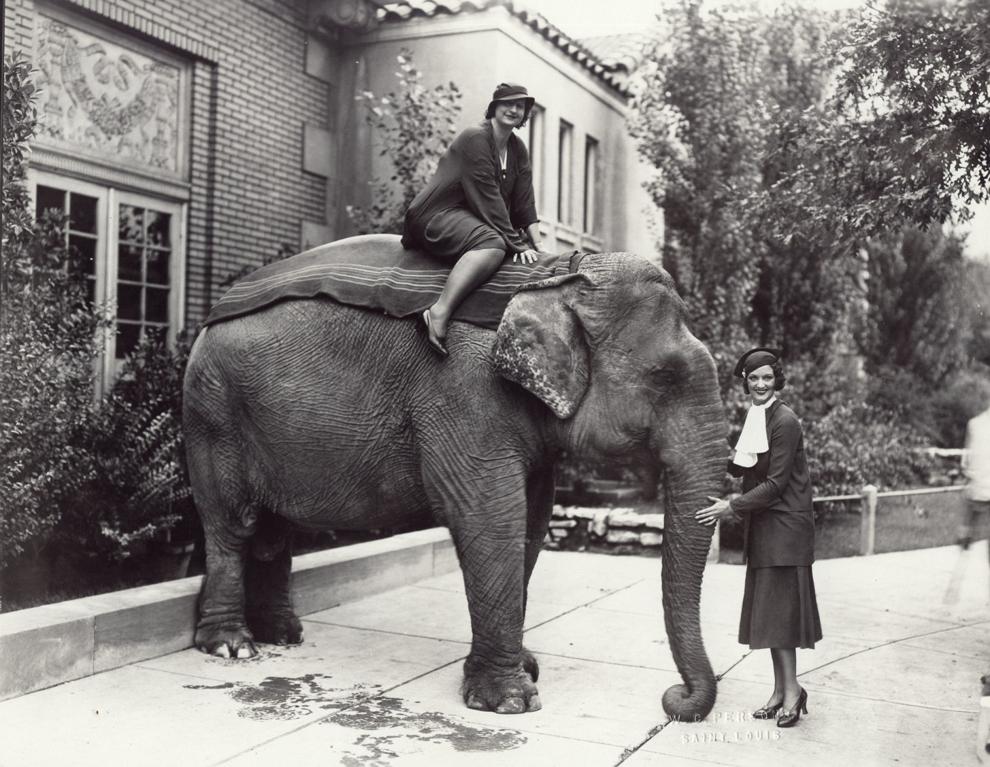 Noah's Ark
Nuns on Admiral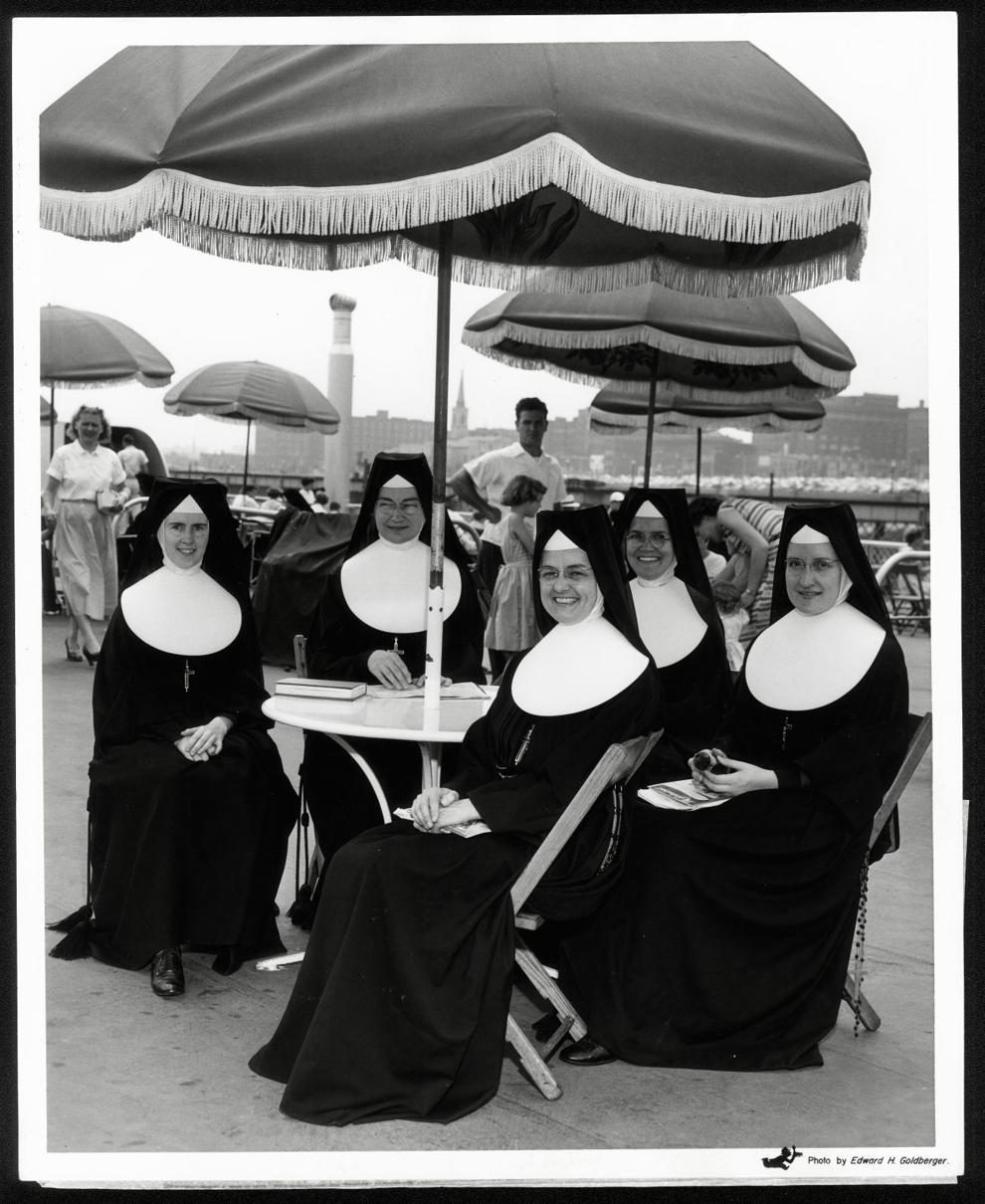 Rapp's Supermarket and Tavern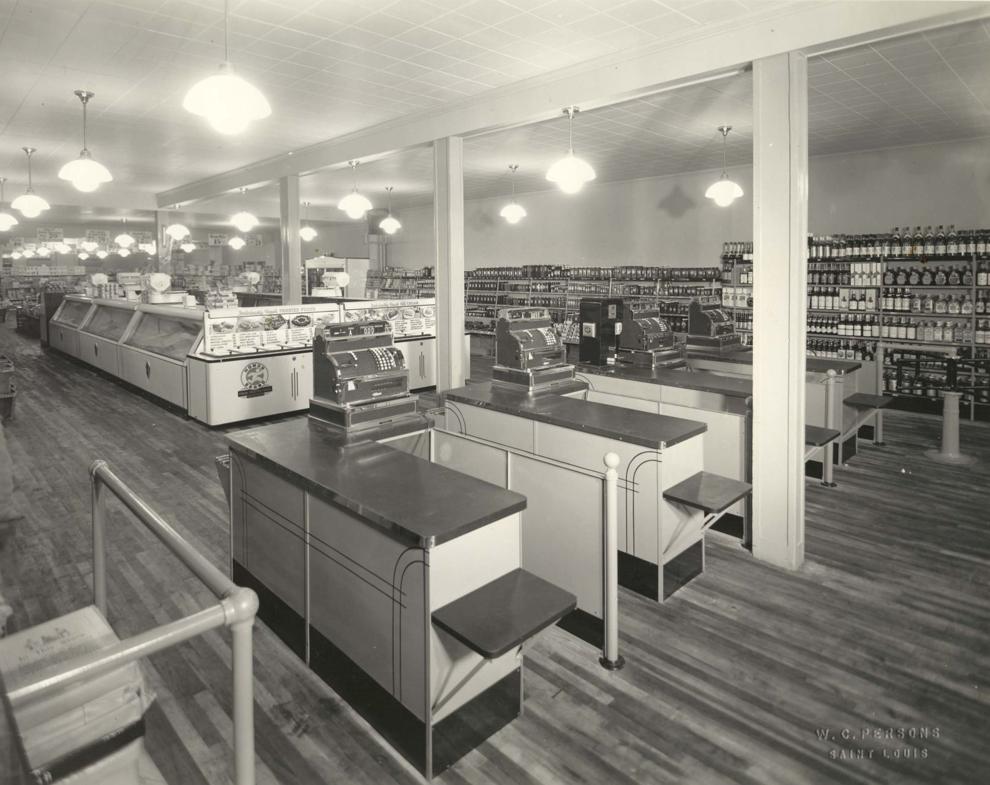 Schnaider's Beer Garden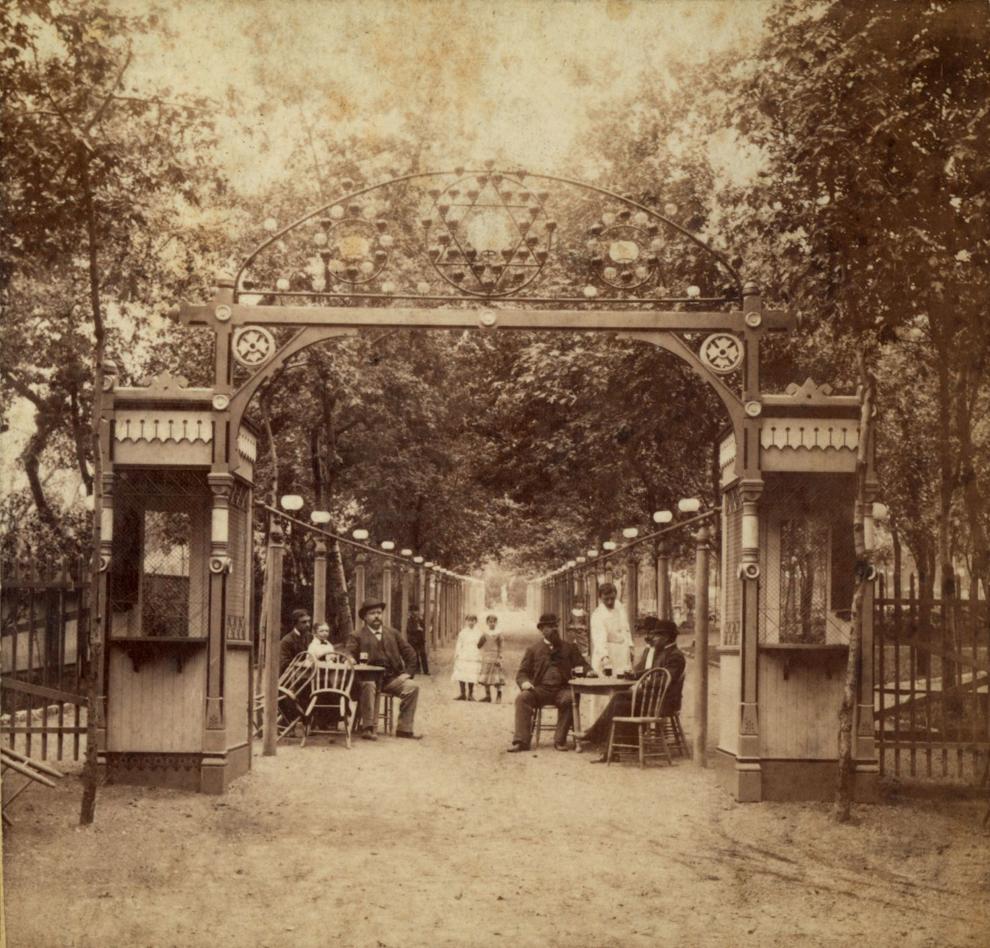 SS President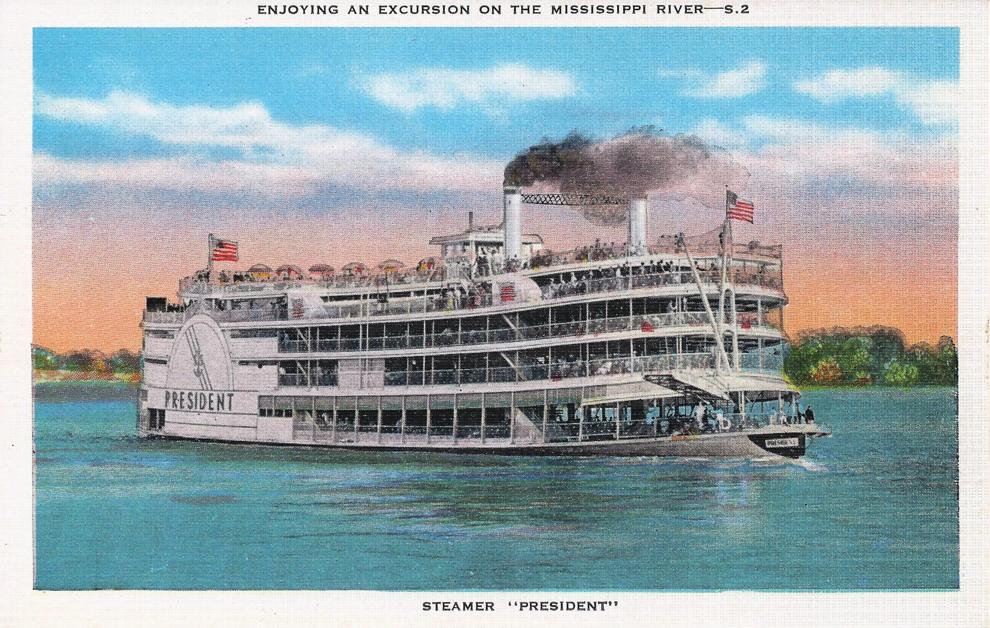 St. Paul Excursion Boat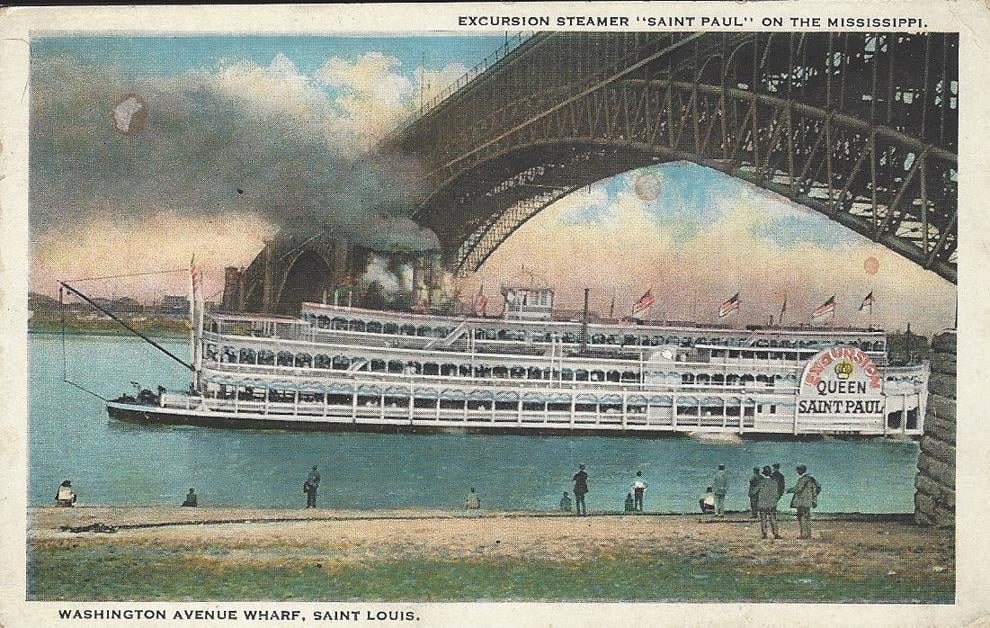 Walsh Stadum Football Ticket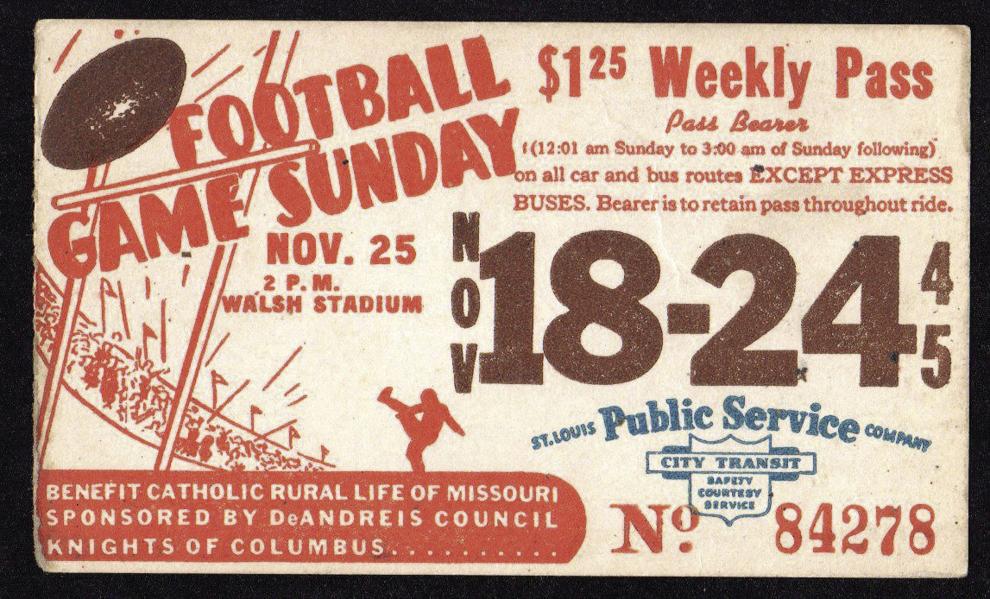 Streetcars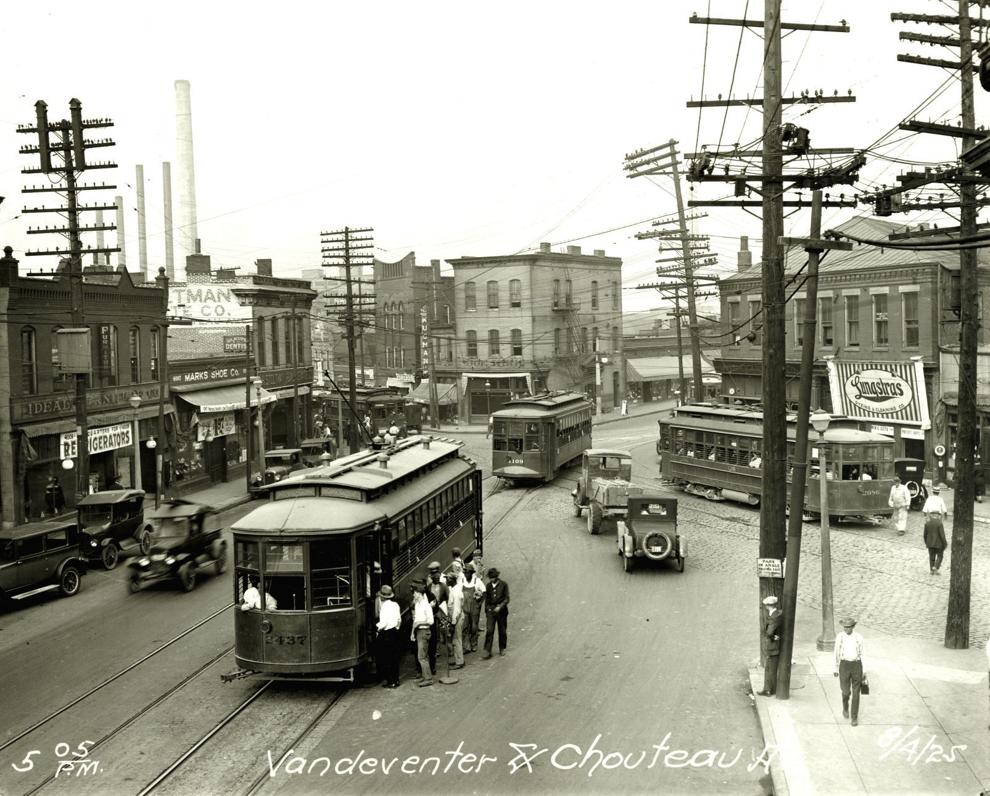 Famous Barr Department Store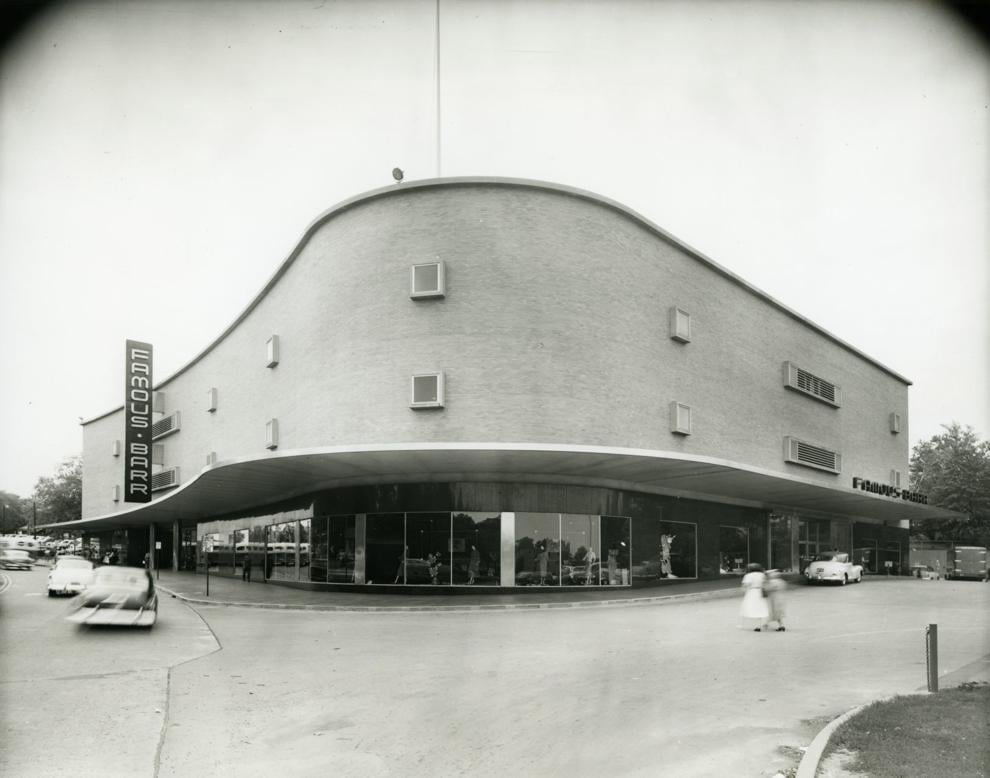 Streetside Records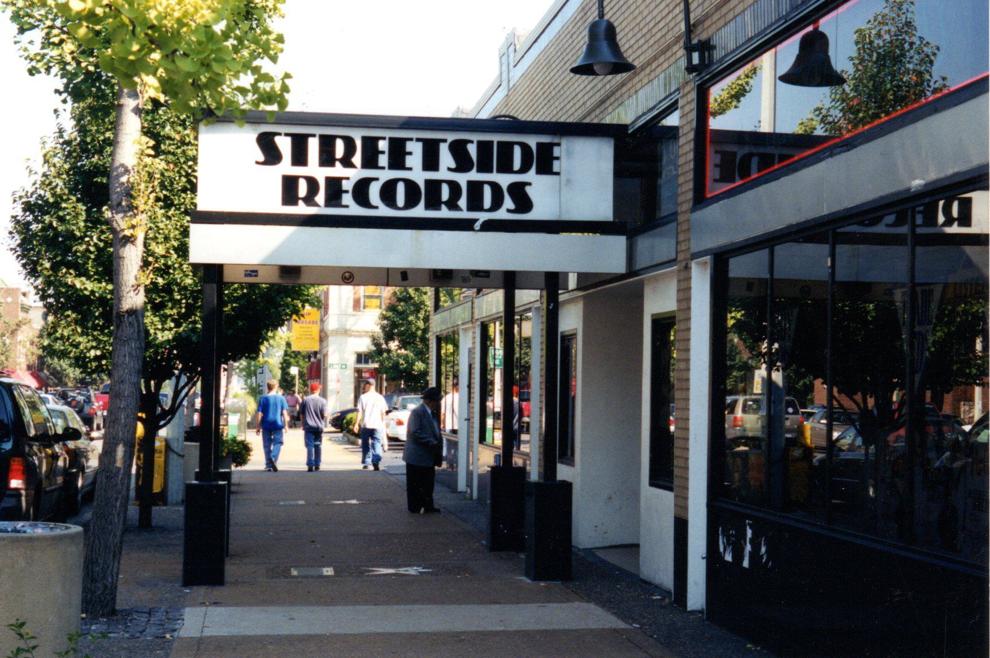 The Green Parrot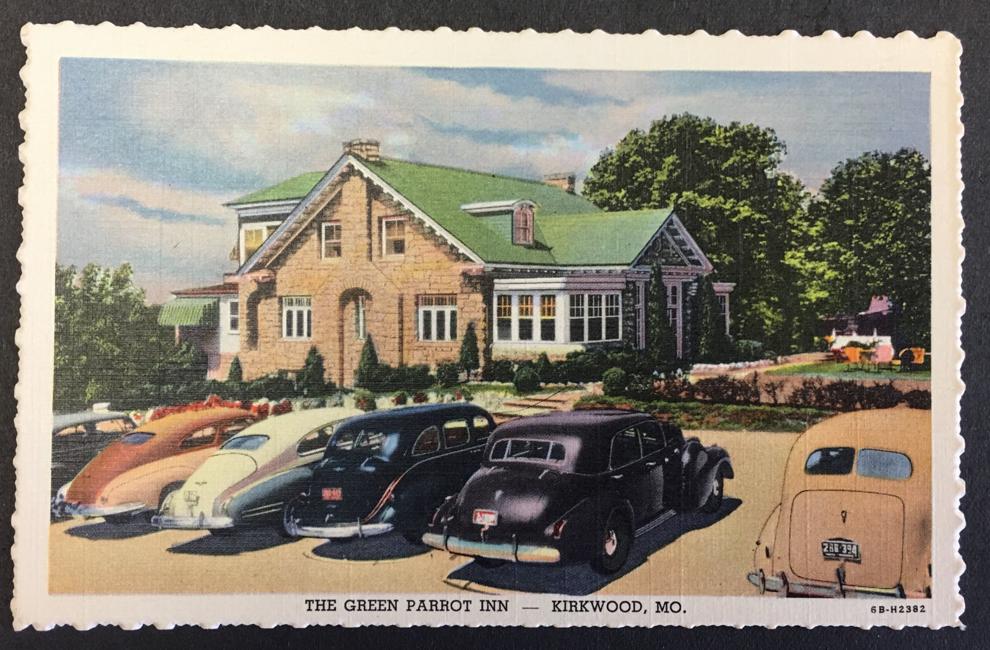 The Orient Restaurant
Trader Vic's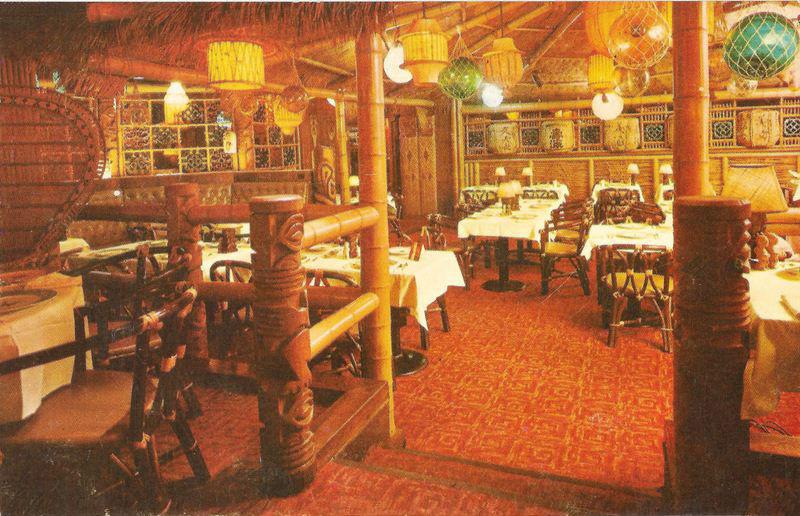 Busch Stadium II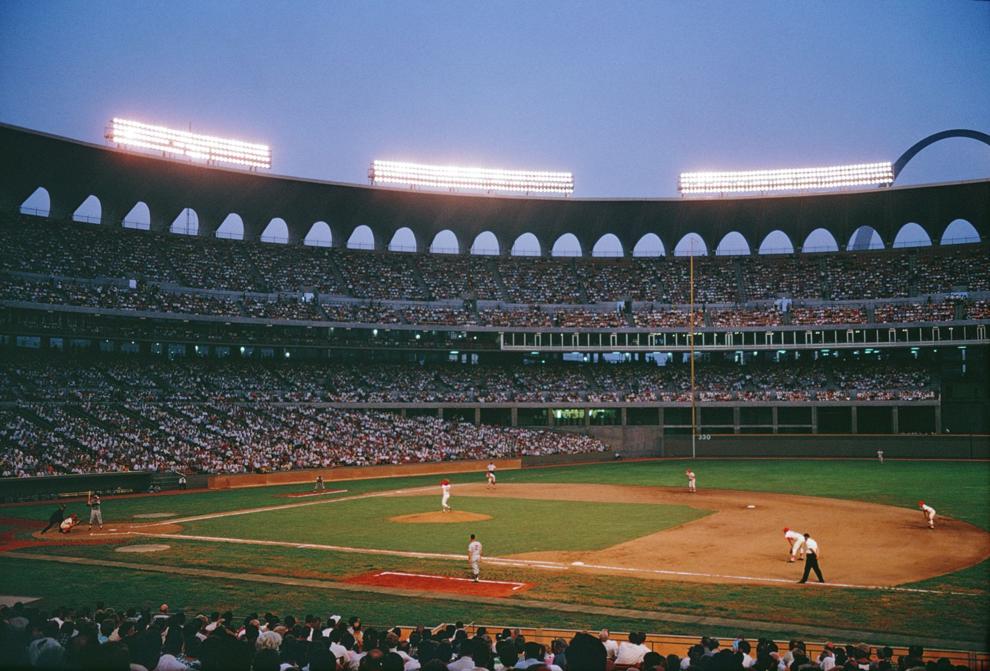 Admiral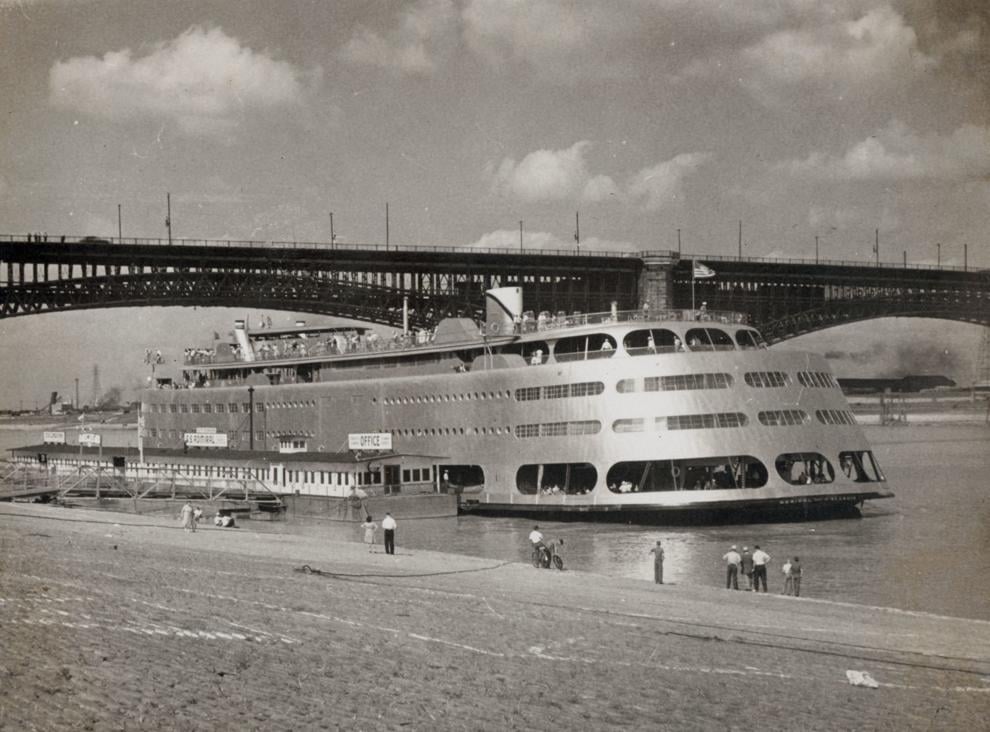 The Arena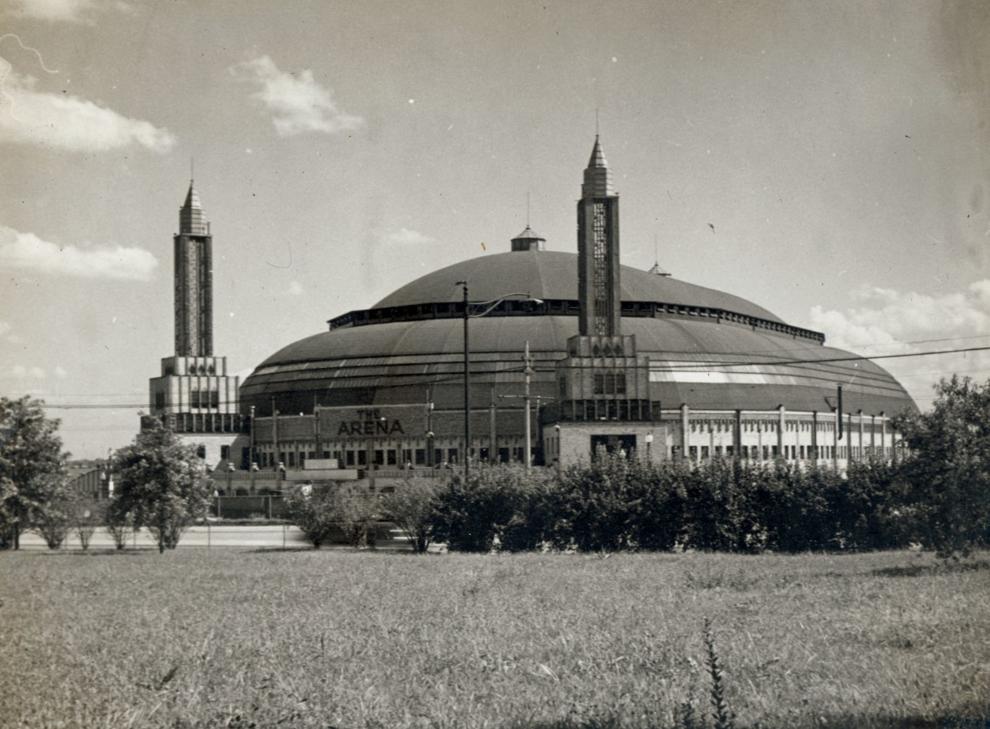 Floating McDonald's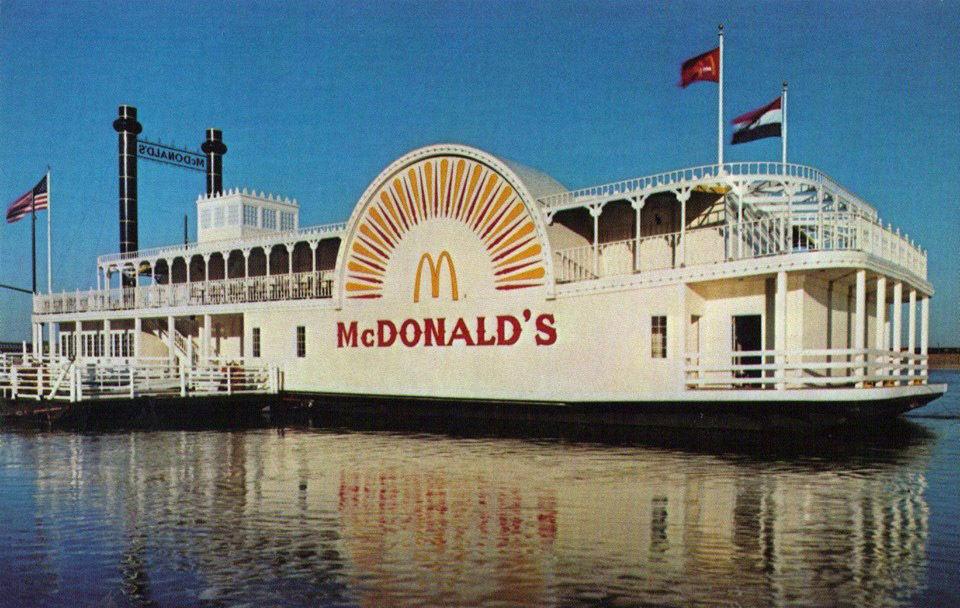 Coronado Hotel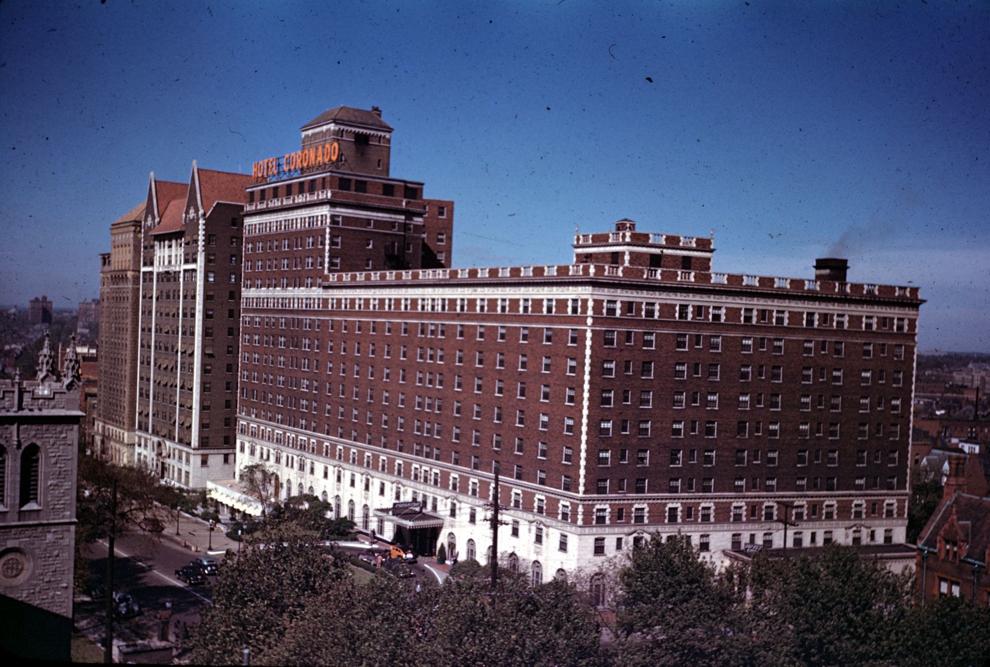 Eddie Gaedel & the St. Louis Browns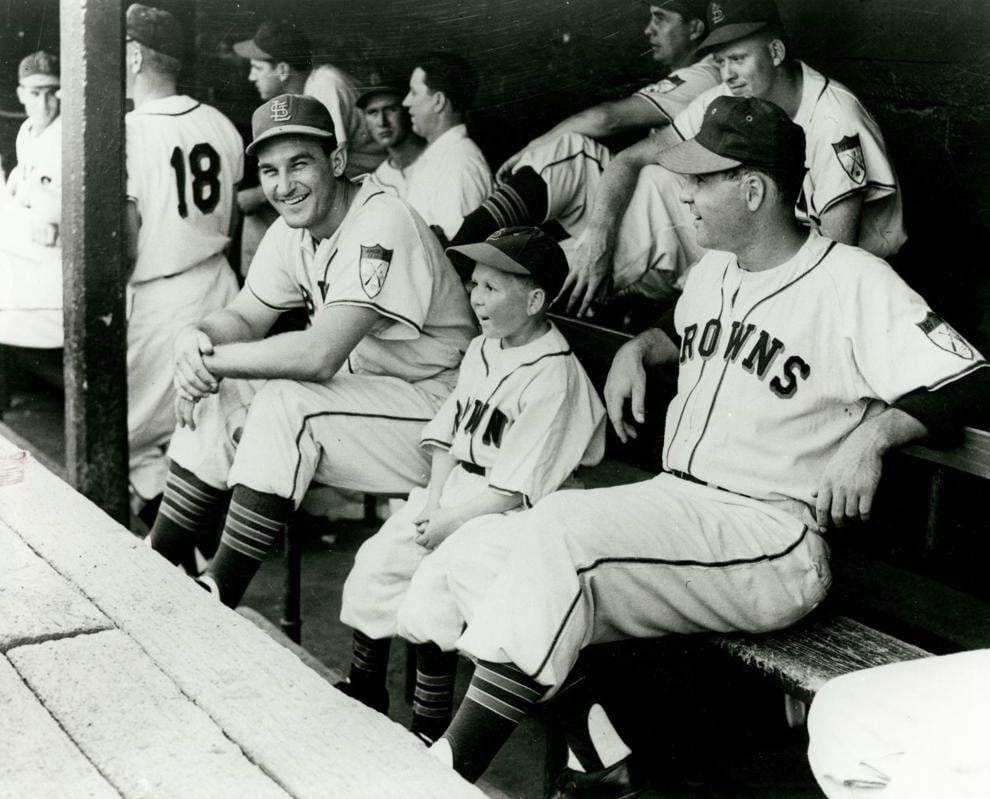 Goldenrod Showboat
Standard Red Crown Sign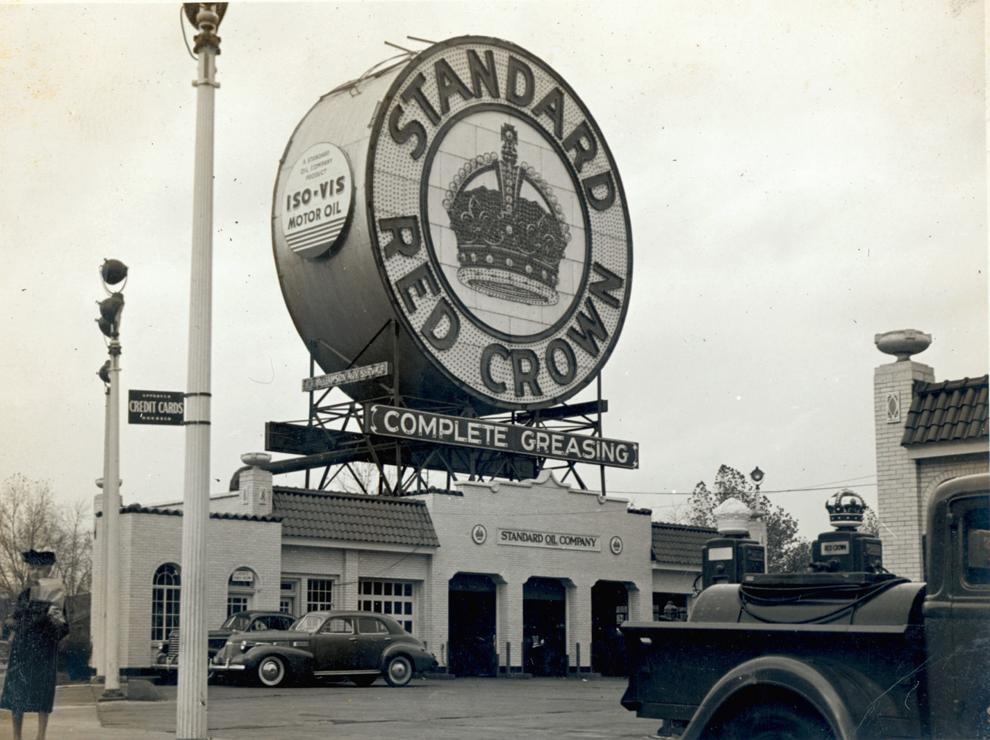 Along with working at the Campbell House, Collins learned about St. Louis just by driving around with his mother. When she comes to visit, they'll take off to see poet Maya Angelou's childhood home or where Irma Rombauer wrote recipes for "The Joy of Cooking."
He also credits researchers and experts who made suggestions for the book, although admitting in the introduction that "documenting every lost treasure is simply not possible."
Still, he writes: "A beer in an unknown corner tavern can be just as important to someone as a spectacular night in Gaslight Square is to someone else. Each creates its own kind of lasting memory for the person or people who hold it dear."
So a few taverns show up, like George Edick's Roaring 20s and Eisele's Bavarian Inn, which Collins wishes he could have visited.
He also missed, of course, St. Louis' experiment with licensed prostitution. The Social Evil Hospital opened in 1873 on the site of today's Sublette Park. But it treated "legal" prostitutes for only a year, when the city decided its sex-work ordinance wasn't working. The building was renamed Female Hospital and demolished in 1914.
Collins regrets he couldn't find a good photo of the Negro Masonic Hall, so it didn't make it into the book.
After all that research, Collins can name a few of his favorite lost treasures:
Favorite person • James Eads, who designed his own diving bell and made a fortune salvaging sunken riverboats; he also built ironclad gunboats for the Union (and, of course, a bridge).
Favorite restaurant • Pelican's on Grand Boulevard, which was known for its turtle soup and big neon bird (a developer has plans to restore the building).
Favorite building • The Century, ripped out in 2004 to make way for parking.
Favorite animal • Phil, the gorilla at the St. Louis Zoo who loved orange soda and whose illness in 1958 was front-page news.
When asked whether St. Louisans seem to have an abnormal fixation on nostalgia, Collins nodded. But he believes it's because they are proud of the city's past and want to believe it had a historic impact.
When those people order books from Collins' blog, he's been delivering some himself, figuring $6 in shipping is rather expensive. The book buyers have given him hugs, candy and offers to share a beer.
---
Cameron Collins
"Lost Treasures of St. Louis" author will talk about his book at various venues over the next few weeks, sometimes with a slide show. Check his blog, distilledhistory.com, for even more events.
Trivia contest at Copper Pig includes questions about "Lost Treasures." • When 8 p.m. Monday • Where The Copper Pig, 4611 Macklind Avenue
Along with "Lost Treasures," tidbits about Dogtown and history of Pat Connolly Tavern. • When 7 p.m. Thursday • Where Pat Connolly Tavern, 6400 Oakland Avenue
Learn all about "Lost Treasures" with a slide show and talk. • When Noon June 3 • Where STL-Style, 3159 Cherokee Street
This event is a book signing only. • When 1-3 p.m. June 4 • Where Barnes & Noble, Chesterfield Oaks, 1600 Clarkson Road, Chesterfield More info distilledhistory.com