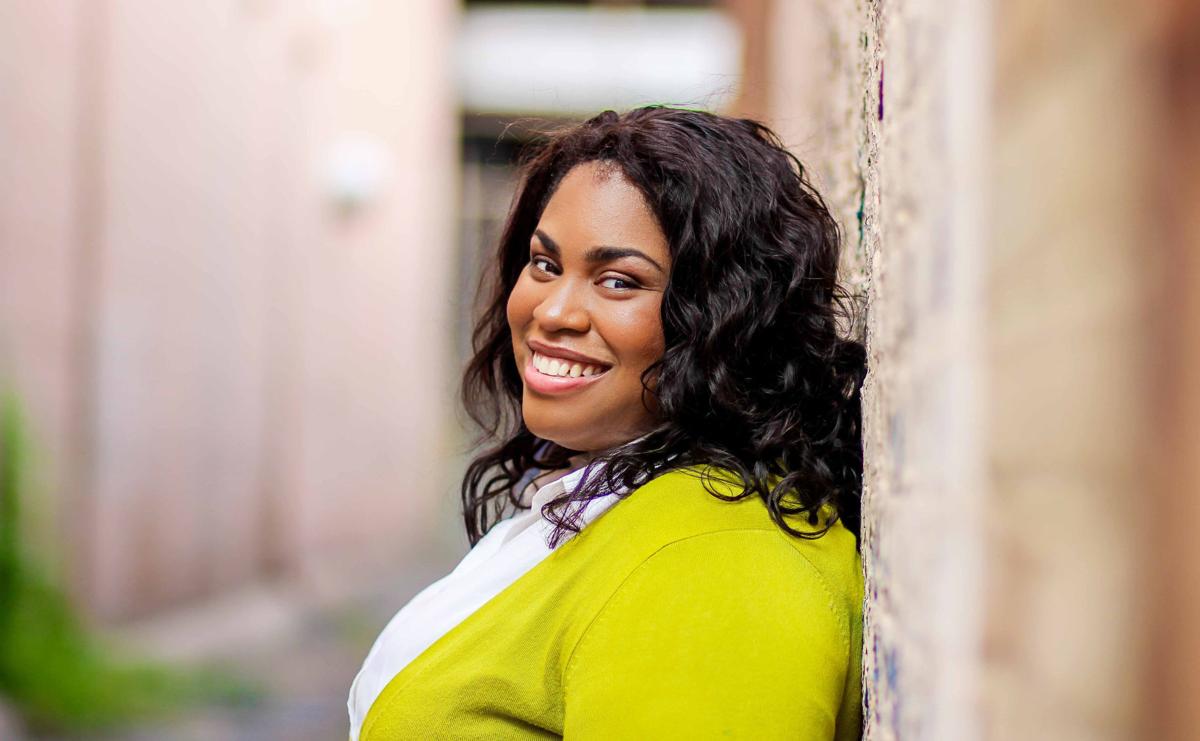 Angie Thomas had never left Mississippi until her "Hate" got big love.
Now the writer has been far beyond her hometown, visiting Britain, Germany and Australia.
"I've been traveling nonstop since February," Thomas says on a day she's supervising movers. "It's incredible."
She's bought a house in Jacksonville, Miss., and is leaving the city's "hood" (her word).
The former church secretary would soon be on the road again, joining five other super-hot young adult authors for a panel Sunday at the St. Louis County Library.
At 30, Thomas has hit it big with "The Hate U Give," the story of a teenage girl who watches her dear friend get killed by a police officer.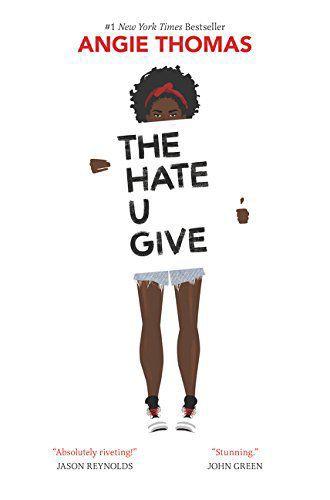 Not only is the story straight from today's headlines, it exemplifies the continuing trend of teen books' tackling every conceivable modern issue, from anorexia to suicide to gender identity.
Another author on the panel, Meg Medina, set her "Burn Baby Burn" in 1977 New York, when serial killer Son of Sam terrorized the city. Brendan Kiely co-wrote "All American Boys," in which a white student doesn't speak up for a black peer beaten up by police.
"My agent is funny," Thomas says. "He told me, 'There's no topic that's off-limits for young adult novels because there is no topic that is off-limits for young adults.'"
The agent apparently was right. A bidding war broke out among 13 publishers for "The Hate U Give," which soon had a comfortable seat on the best-seller list.
"With a topic like this, I really didn't know if the book would find its audience," Thomas says.
It has sold more than 500,000 copies since February.
Now the movie based on the novel has wrapped up shooting in Atlanta, where Thomas watched Amandla Stenberg ("The Hunger Games") play the teen, Starr. Regina Hall and Russell Hornsby are Starr's protective parents, while rapper Common is Uncle Carlos, a police officer, and Issa Rae an activist.
Not too shabby for a girl who distracted herself from the sound of gunshots by reading Harry Potter.
As a high school student, Thomas, who had previously been bullied, was homeschooled by her educator mom. Later, Thomas left her rough neighborhood of abandoned buildings to attend college in a mostly white neighborhood, where she saw maids, drivers and huge homes.
"You know where 'The Help' was filmed? That was where my college was," she says. This is one of the things Thomas has in common with her fictional protagonist, who commutes to a private high school and feels like she's living in two worlds.
"I had to figure out who I was where I was."
"The Hate U Give" was written during the time Michael Brown was killed, but Thomas had started it before his death in 2014. In fact, she had the genesis for the book in a short story she wrote as a college senior.
But the shooting of the young, unarmed Ferguson man did affect her novel: "It gave me another push.
"It was another wake-up call. We saw it with Trayvon (Martin), and we saw it years before with Oscar Grant, but there was something about Michael Brown and the reaction to Michael's death that really hit me, specifically how this young man was villainized and blamed for his own death."
Thomas points out that politics isn't the only thing to make "Hate" popular.
"For one, the book takes something so often made political and makes it personal. We're seeing it through the eyes of this 16-year-old girl, who doesn't have a political agenda. ... She's telling you about the hurt and the pain she's experiencing.
"If nothing else, it gives you a glimpse into what it's like to be a young black person in America. For so many of us, this is personal, this isn't political. It's so personal that we can get angry enough to want to destroy our own community."
Included are references to drugs, gangs and police brutality.
The language can be colorful — "I tell people all the time: Yeah, I wrote all those curse words in that book in a church." (While working as a bishop's secretary at a megachurch, Thomas wrote during lunch breaks.)
She says that although, yes, it's about black people in "the hood," the novel emphasizes a strong and loving two-parent family. And she says the novel isn't anti-police, it's anti-police brutality. Some of her cousins have been police officers.
But the current political climate does expand interest in "The Hate U Give," she says. The title comes from a saying attributed to one of Thomas' favorite rappers, Tupac Shakur, who was killed in a drive-by shooting in 1996.
In the novel, Starr discusses Tupac with her father after the police shooting of her friend Khalil.
She finishes her father's sentence, "'And he said Thug Life meant' …
"'The Hate U Give Little Infants F—s Everybody.'"
Starr's father asks her what the rapper meant, and she tries to explain:
"Here he goes. Picking my brain. 'Khalil said it's about what society feeds us as youth and how it comes back and bites them later,' I say. 'I think it's about more than youth though. I think it's about us, period.'
"Black people, minorities, poor people. Everybody at the bottom in society."
Thomas insists YA writers need to show readers the real world:
"We can give them books to escape as well, but it's important to show them those 'issues,' so to speak.
"As a teen, I got away from reading because it seemed like a lot of the books weren't written for me. Hip-hop showed me myself when books didn't."
Before then, she read not only J.K. Rowling's Potter books, but also titles by African-Americans Walter Dean Myers, Jacqueline Woodson and Mildred D. Taylor, who was born in Jackson, Miss.
Thomas wants to reflect the world for black readers. But she's been happy with the many readers outside that demographic, saying white, black, Asian and Latino readers have read "The Hate U Give." Ages range from 11 to past 70. One conservative, white, Southerner confessed she was raised by a white supremacist.
"Someone told her about my book, and she thanked me for it," Thomas says. "It opened her eyes in a way she never imagined. That's powerful."
What Stars of Young Adult Literature Showcase • When 1 p.m. Sunday; doors open at 12:30 p.m. • Where St. Louis County Library, 1640 South Lindbergh Boulevard • How much Free • More info 314-994-3300; slcl.org