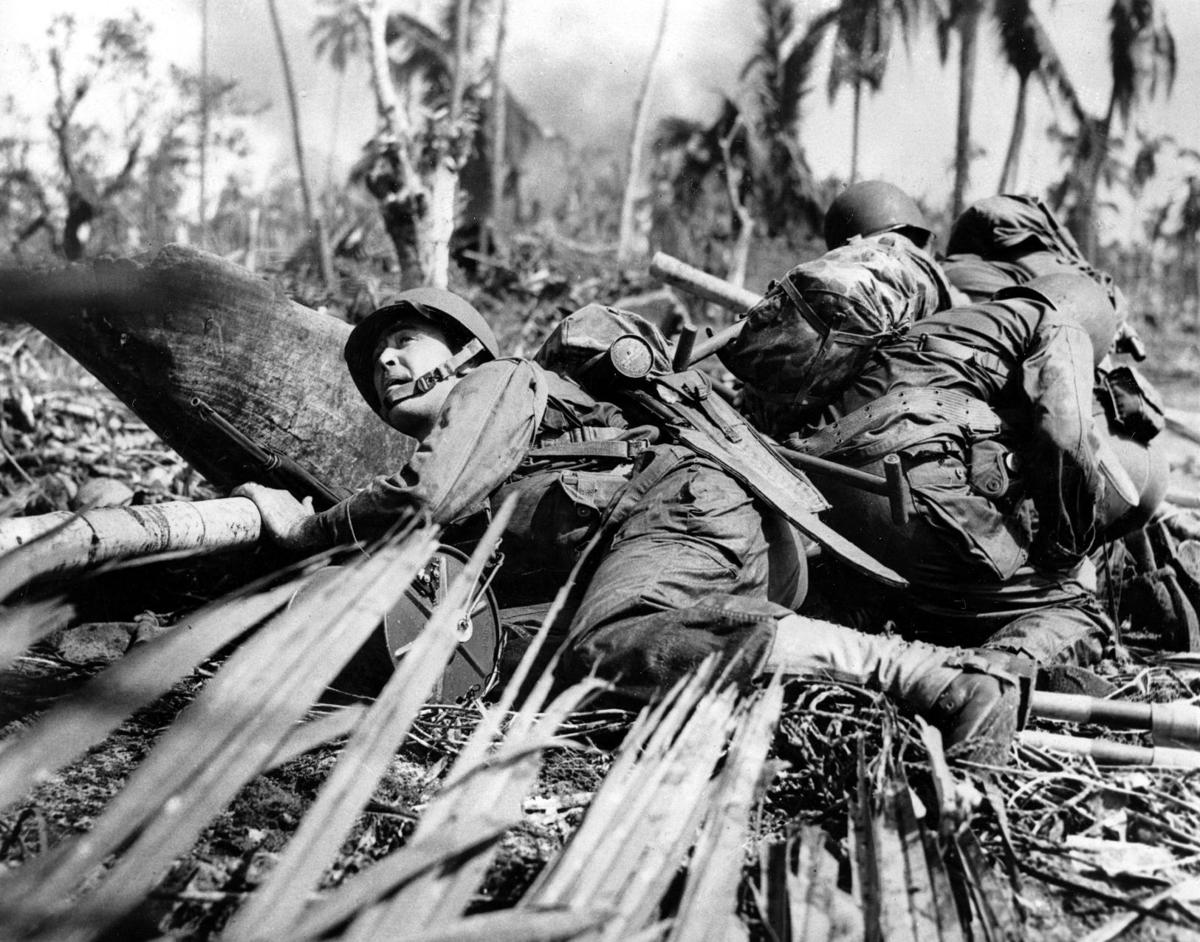 John C. McManus lives in Ballwin and commutes to Rolla, where he teaches military history at Missouri University of Science and Technology. In whatever spare time he has, he writes books, mostly about the U.S. Army in World War II.
Most of his earlier works focused on the war against Hitler's Germany. But in 2019, he changed the setting to the Pacific, starting with "Fire and Fortitude," which took the fighting from Pearl Harbor through late 1943.
Now, McManus gives readers "Island Infernos," subtitled "The U.S. Army's Pacific War Odyssey, 1944." He deserves a salute from the Army. After all, at book's end, he sums up much of the content this way:
"Relatively overshadowed by the Marine Corps and the Navy — at least in terms of contemporary press coverage and latter-year posterity — the Army in the Pacific had matured into a professionally led citizen soldier force of singular potency, flexibility, and complexity."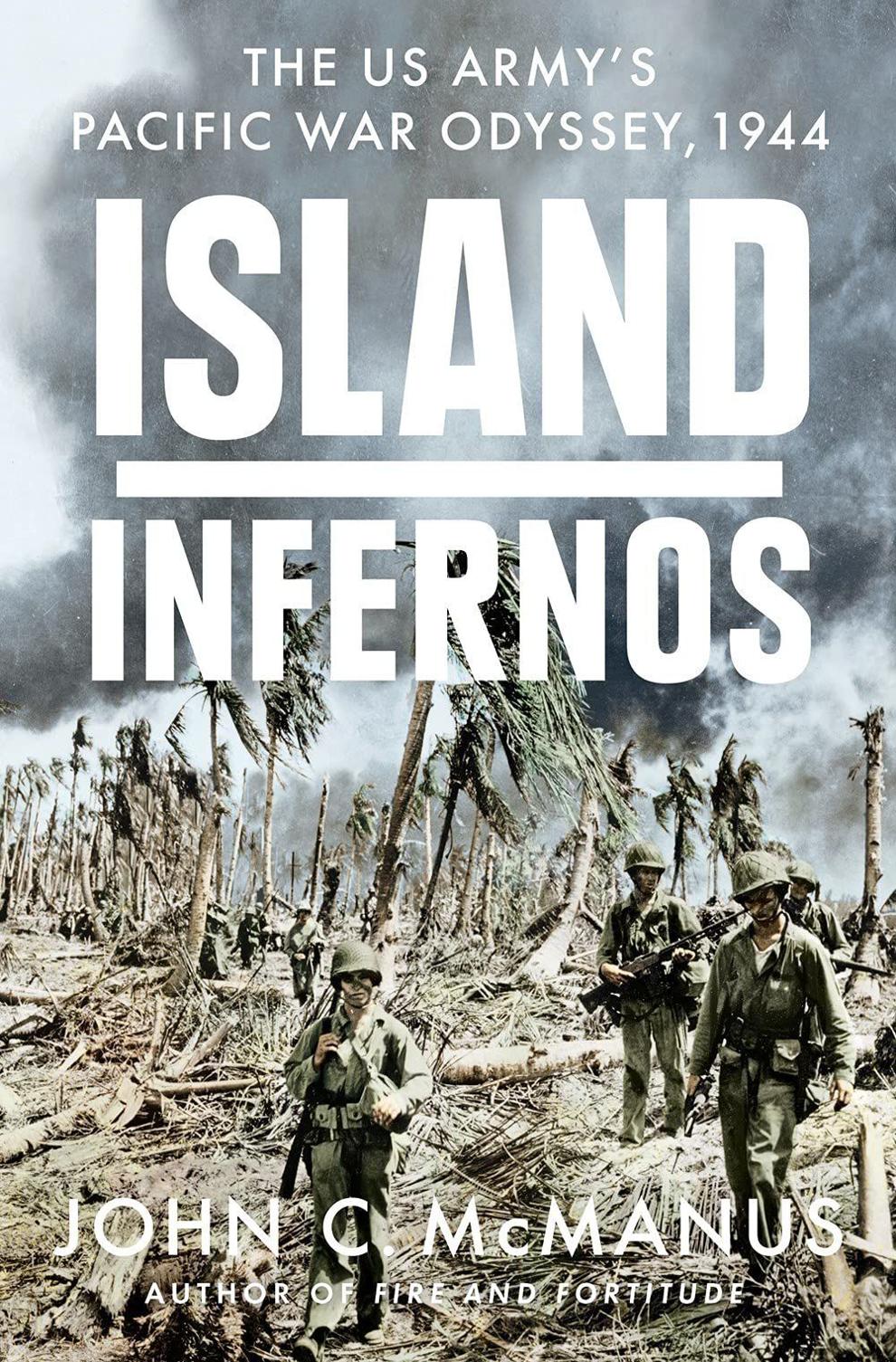 Unlike many American historians, McManus shows a willingness to depict the dark side of many giants in uniform, starting at the top with Douglas MacArthur. The author calls MacArthur a man "of astounding pomposity, megalomania, and egocentrism." (To be fair, McManus also lists the general's many assets.)
Again, all but alone among military historians, McManus agrees with an old military truism: "Amateurs talk strategy, while experts talk logistics." Transporting soldiers and their supplies across the huge stretches of the Pacific may make for less-than-gripping reading, but McManus patiently educates his readers on the vital nature of logistics.
He lists what ships and planes carried, starting with "trucks, cranes, bulldozers, chain saws" and working through a long list before wrapping up with "shaving cream, razor blades, soap, cookies, nuts, gum, candy bars, french fries, suntan lotion, playing cards, mechanical pencils, trench mirrors, bath towels, fountain pens, and assorted cans of tomato juice, grape juice, orange juice, and beer, the last of which accounted for three times the number of cans as the previous three."
He recounts combat from New Guinea to the Philippines, not in terms of regiments and road junctions but of infantry companies and enemy pillboxes. His exhaustive research — some of it from Japanese sources — tells of combat in which soldiers fought mud and mosquitos with the same drained energy that they used to fight the enemy.
He traverses everyday life, from MacArthur's comfortable lodgings in the rear to the GIs' water-filled foxholes up front.
Presumably, McManus will give us a volume for 1945 and the hell of Okinawa. Let's hope so.
Meanwhile, with the current volume, St. Louis readers can pick up a touch of local color. MacManus writes of the island of Bougainville in 1944: "The XIV Corps Special Services section operated a radio station nearly round the clock, offering live local programs, war news, including coverage of the Normandy invasion, and shortwave broadcasts of football games in America. Most notably, the station broadcast the 1944 World Series, in which the St. Louis Cardinals defeated their crosstown rivals, the Browns."