The eye-catching cover of "Mexican Gothic" will make you want to display it on your bookshelf, but parts of the strange story inside may make you gag — and develop an aversion to mushrooms. The creepy gothic novel was among titles I read and discussed last month in my three book clubs.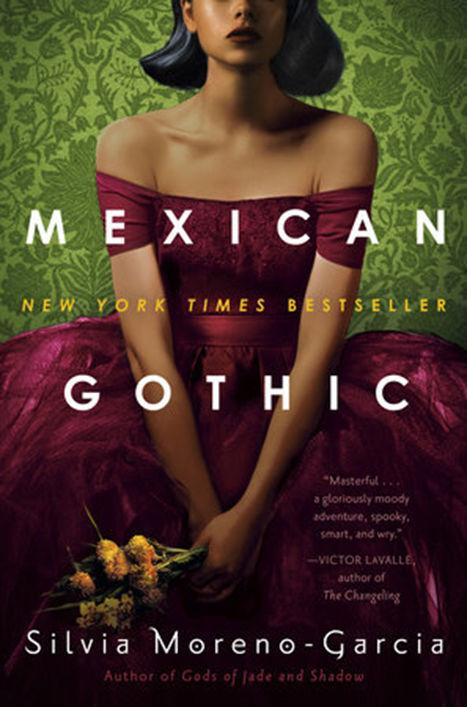 'Mexican Gothic'
By Silvia Moreno-Garcia
What I thought • A perfect book for the month of October, "Mexican Gothic" was dark, gloomy, bizarre and downright horrific at times. Set in 1950s New Mexico, Noemi Taboada is a pretty and strong-willed socialite who travels to the country to check on her newly married cousin, Catalina, who has written a disturbing letter: "This house is sick with rot, stinks of decay, brims with every single evil and cruel sentiment."
When Noemi arrives at the mansion, named High Point, it is surrounded by a mist that doesn't seem to go away. Her cousin is purportedly sick with tuberculosis, and the Doyle family that her cousin has married into is creepy and odd. Just how odd are they, and what's really going on in this house, where there is little heat and electricity and mold grows on the wall?
At book club • There is no doubt that Noemi will never want to look at another mushroom again after her encounter at High Point mansion.
Book club members also seemed to be more attuned to fungus. One member said she had spotted an orange mushroom shaped liked a … well, its name is phallus rubicundus. Another member lamented that her yard was infested with this particular type of mushroom. Yet another member, who said she couldn't read parts of this book before bedtime, freaked out after seeing a mushroom on a walk in the dark.
But that didn't stop us from feasting on the host's stuffed mushrooms. Except for the member who said, "I never liked mushrooms, and this just reinforces it."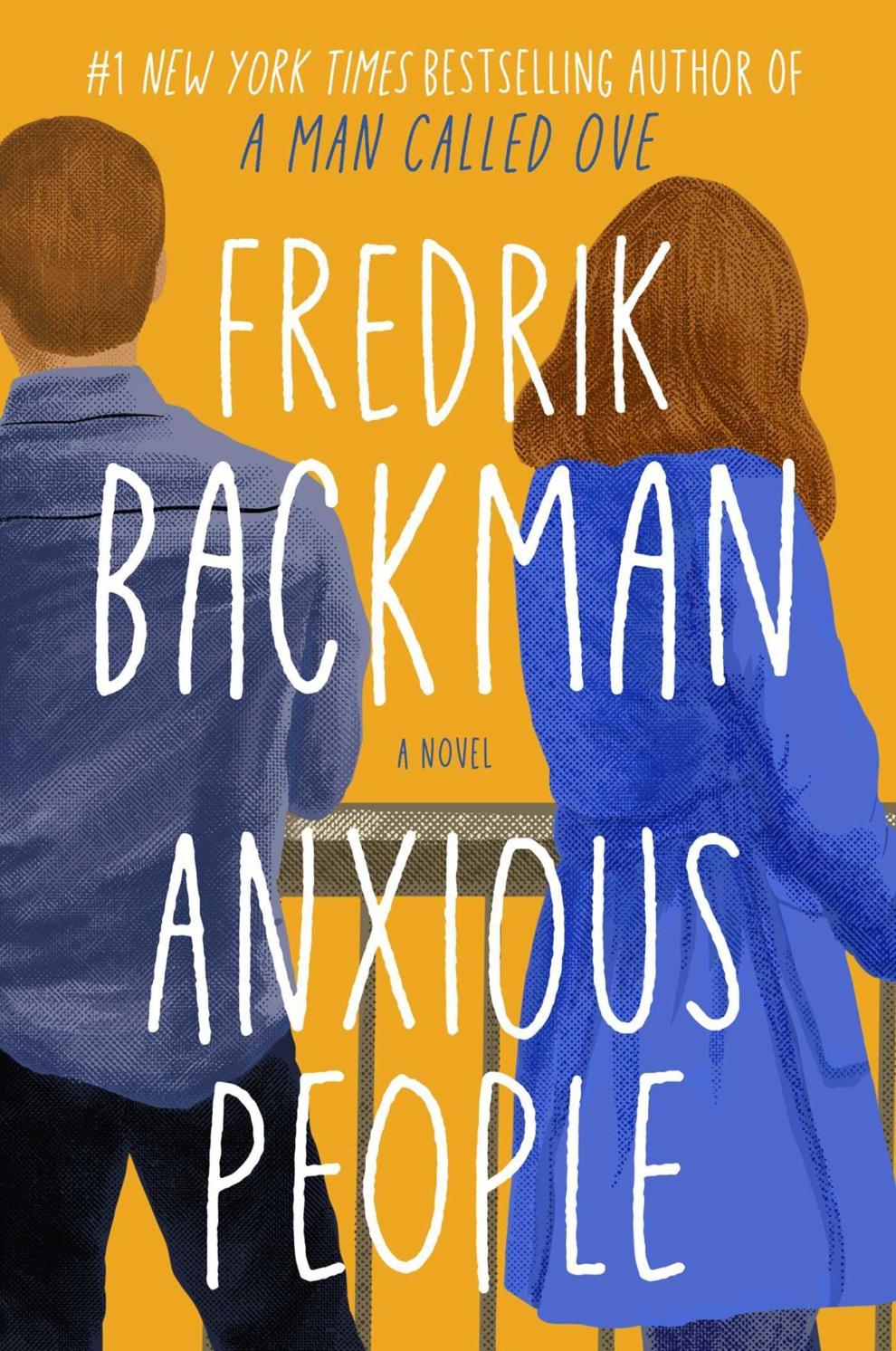 'Anxious People'
By Fredrik Backman
What I thought • Just how popular is Swedish author Fredrik Backman? Well-known and well-liked enough that all three of my book clubs chose his latest — "Anxious People" — to discuss this year.
A master at creating characters that are irritating but ultimately likable, if not lovable (see the title curmudgeon in "A Man Called Ove"), Backman deftly shows off those skills in "Anxious People." The novel about a suicide, a bank robbery, a hostage situation, mortgages and a crumbling marriage, not to mention a lot of characters, is a bit of a puzzle at first. Many of those characters may seem to be jerks — but as I said, they really aren't.
If I had to rank Backman's books — I have read six of them and enjoyed every one — "Anxious People" would be somewhere near the bottom. If you have yet to read a book by this prolific author, I recommend "A Man Called Ove" or "My Grandmother Asked Me to Tell You She's Sorry."
At book club • The member who chose this book said it spoke to her about how everyone has a story and is likely anxious about something in their lives. And in a society where people seem quick to judgment, it's also a lesson in not making fast assumptions. Your view of a situation, as illustrated in "Anxious People," may actually be wrong.
One member said that, though the author had "brilliant insights," especially at the conclusion of the book, she had a hard time connecting personally and emotionally. She wasn't the only one. Those who listened to the audiobook said it was hard to follow — with police interviews and the many characters and storylines, it's easy to see why.
So read, don't listen to, this book. Or just read "A Man Called Ove."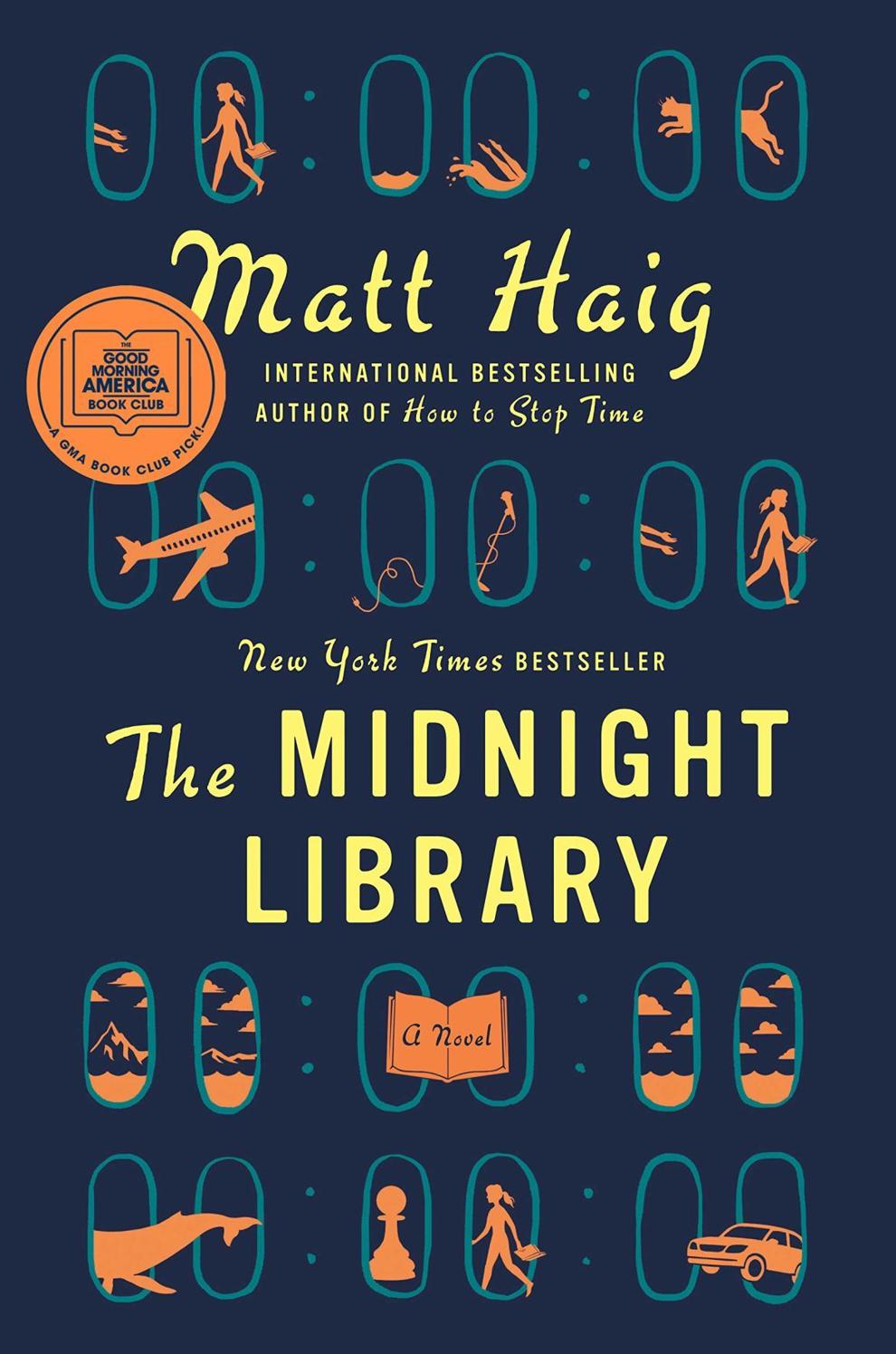 'The Midnight Library'
By Matt Haig
What I thought • I read "The Midnight Library" earlier this year and enjoyed its uplifting message of finding the joy in living. Protagonist Nora Seed has hit rock bottom and attempts to end her life. She finds herself in the "Midnight Library," where she is forced to confront her regrets and what-ifs. Each book in the library contains versions of her life story.
At book club • One member liked the concept of getting to view alternative realities and having to choose. "I loved the idea of seeing where those roads unchosen would take me — we all have those 'what if?' moments, even if we are happy where we are now." Another member liked that premise but felt the characters were flat and the plot underdeveloped. A more dynamic writer would have made this amazing, instead of just OK, she said.
What was more than OK was the chocolate cake left over from the host's birthday. Served with fresh fruit and a dollop of whipped cream, it was the perfect accompaniment to this interesting story.
Bonus books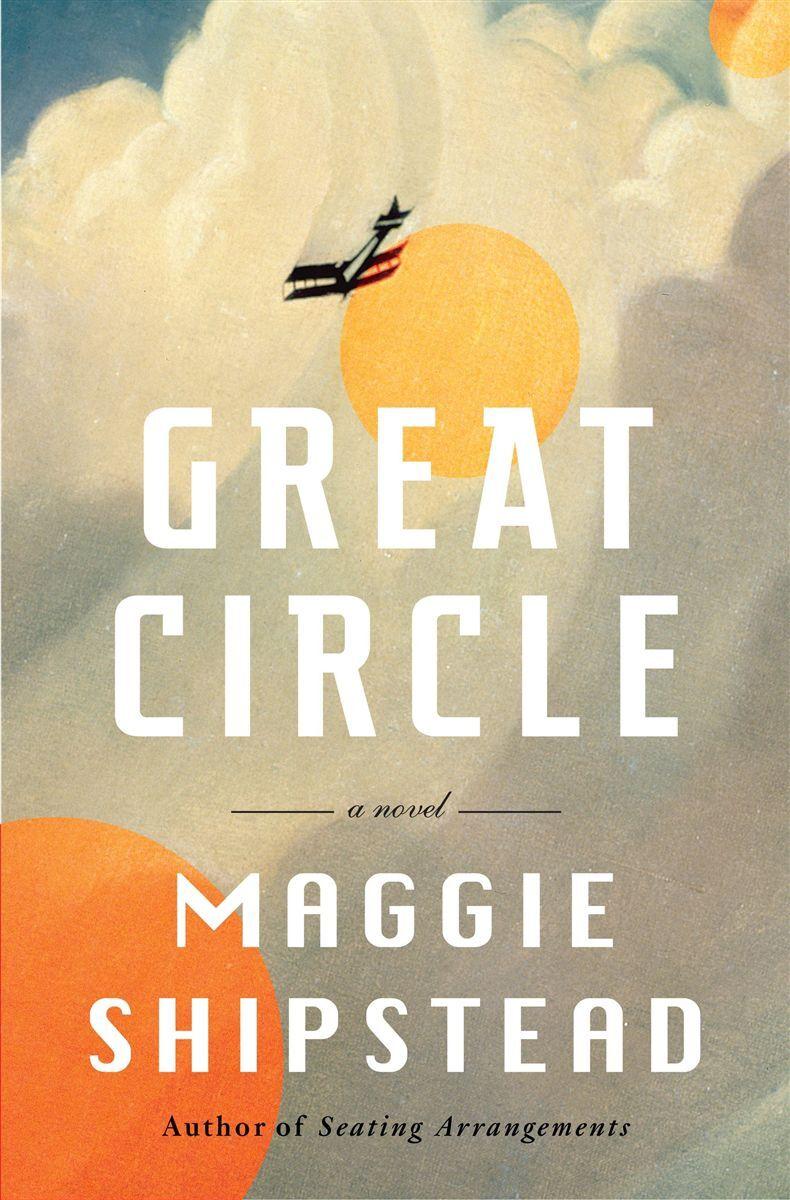 I relied on my memory for "Anxious People" and "The Midnight Library," both books I read back in January, giving me more time for extra reading.
• I bought "Great Circle" in June but recently found the stamina (and the time) to read this ambitious book by Maggie Shipstead. It's nearly 600 pages long.
Marian Graves is a pilot in the mid-20th century whose daring flight over the North and South Poles ends tragically when her plane disappears. Shipstead dove deep into researching the history of women in aviation — she sprinkles in details about pioneering pilots throughout — and from her vivid writing, you may be convinced this really happened. It didn't. Marian is fictional.
Marian's story begins in the water when as an infant she and her twin brother are rescued from a sinking ship by their dad, the ship's captain. The twins are raised by an uncle in Montana, where Marian develops a thirst for flying after a pair of circus pilots visit town. That obsession to take to the air will direct the rest of her life. Alternate chapters flash forward to modern day and follow Hadley, a movie star who is to portray Marian in an artsy film.
If you like to get lost in big, sweeping epics, this book is for you. I would have been happy with about 150 pages less.
• "The Lost Apothecary" came in at the library just before I left on a wedding anniversary trip to Florida. Maybe Sarah Penner's novel about wives poisoning men and a woman on her 10th anniversary trip by herself (she discovered her husband was cheating on her) wasn't the best choice for that vacation?
In the dark alleyways of 18th-century London, Nella is an apothecary who provides potions for all sorts of women's problems, including "remedies" for oppressive men in their lives. Flash-forward 200 years, and Carolina Parcewell, on vacation in London minus her cheating husband, discovers a blue apothecary vial while "mudlarking" (digging for treasures in the river's mud). In her efforts to find out the history of the vial, we learn Nella's story.
I flew through this entertaining book, and don't worry, everyone — including my husband — returned safely from Key West.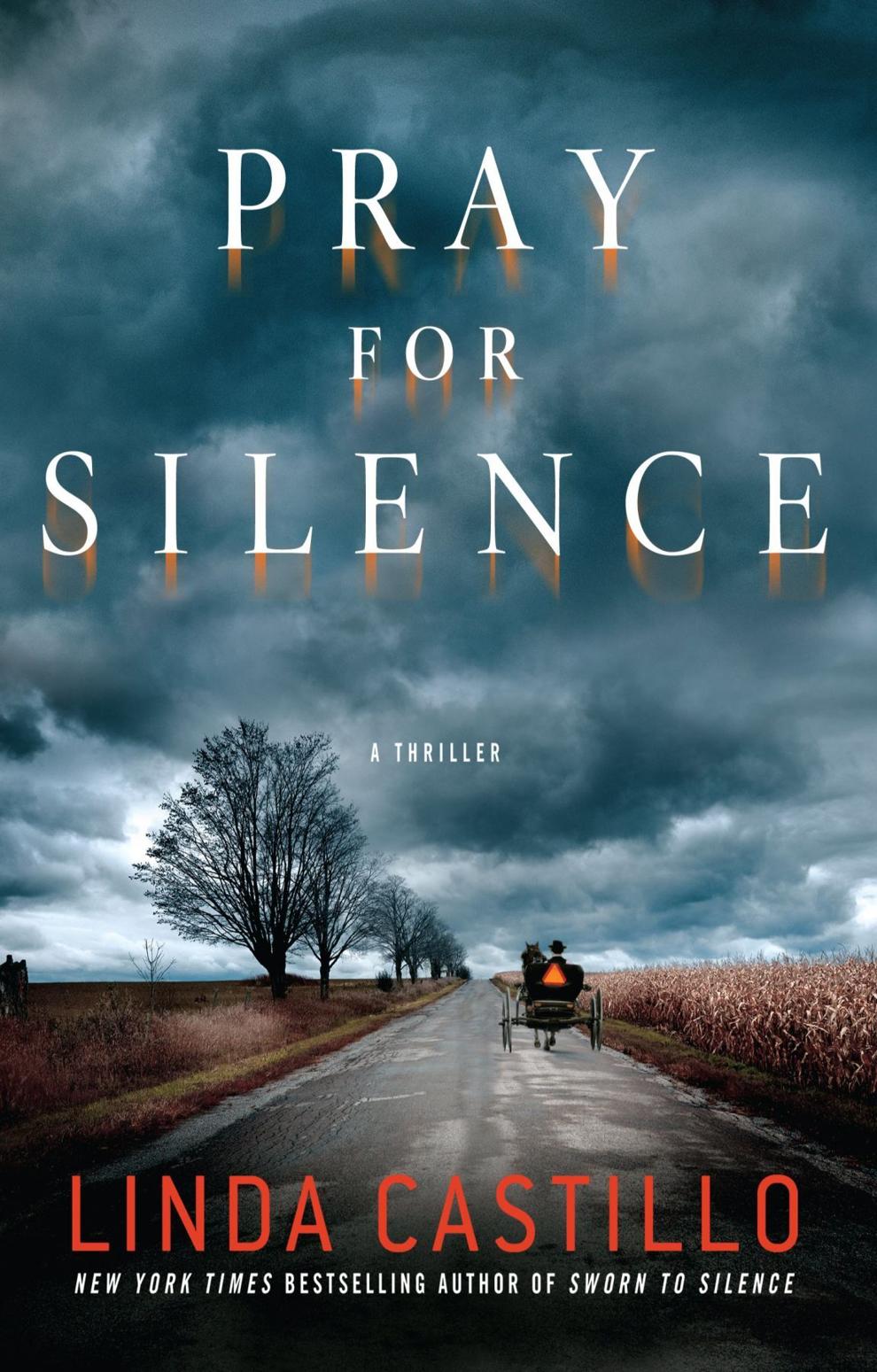 • For a small town, Painters Mill, Ohio, has a lot of crime. Really violent, sadistic crime. In Linda Castillo's second book of the Kate Buckholder mystery series, "Pray for Silence," Kate is investigating the deaths of an Amish family brutally slaughtered on their farm. This book is not for the faint-hearted. It begins gruesomely with the murders and only gets more shocking and disturbing.
Kate has few clues, no motive and no suspect before she discovers the Amish teen daughter's diary that offers some insight into what may have happened. Kate's love interest, State Agent John Tomasetti, returns (of course). I can't say I liked this one as much as Castillo's first in the series, "Sworn to Silence" — I felt the author may have written some of this book just for shock value — but that doesn't mean I have given up on the series.