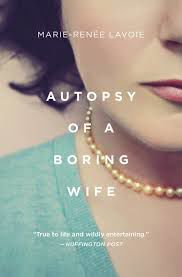 The month of May brought more Zoom meetings and two books about women on very different journeys — one a lighthearted romp of a 48-year-old divorcee finding herself after 25 years of marriage and another a perilous tale of a mother with her 8-year-old son on the run from a drug lord who massacred most of their family. One of my three clubs took May off but will meet again this month, hopefully safely distanced around an outdoor fire pit.
'Autopsy of a Boring Wife' by Marie-Renee Lavoie
What I thought • Written in the spirit of "Bridget Jones's Diary" (it was translated from the Quebecois author's native French), "Boring Wife" is not a book that will stick with me for a long time. But it did introduce me to Hoopla, a free digital media lending service that is accessible through your local library. The host for our May meeting chose the book because it's available on Hoopla, making access easier for everyone. (And with 10 free downloads a month, it's a service I will continue to use for books and movies — even after my library reopens.) Lavoie's funny and touching take on Diane's journey as she unravels, then pulls herself back together after her husband of 25 years leaves her for a younger woman, doesn't break new ground, but it is a quick read that's perfect for the beach or as an escape. It's hard not to love Diane as she takes a sledgehammer to her furniture between swigs of wine, tries to take up running with $427 in newly purchased gear and grows a "meadow" in her backyard. No one will ever call her boring again.
At book club • The book isn't quite the rollicking romp of Bridget Jones, and it takes some odd turns — what was the deal with the old man in the house in the middle of nowhere? But we all found Diane and her sidekick, Claudine, hilarious and likable. Who doesn't need a best friend to make you laugh and pull yourself up by the straps of your overpriced "stunning blue Italian boots" after your life is turned upside down? A man leaving his wife for a younger woman is a well-worn storyline, but Lavoie's novel is a brisk read with a refreshing ending.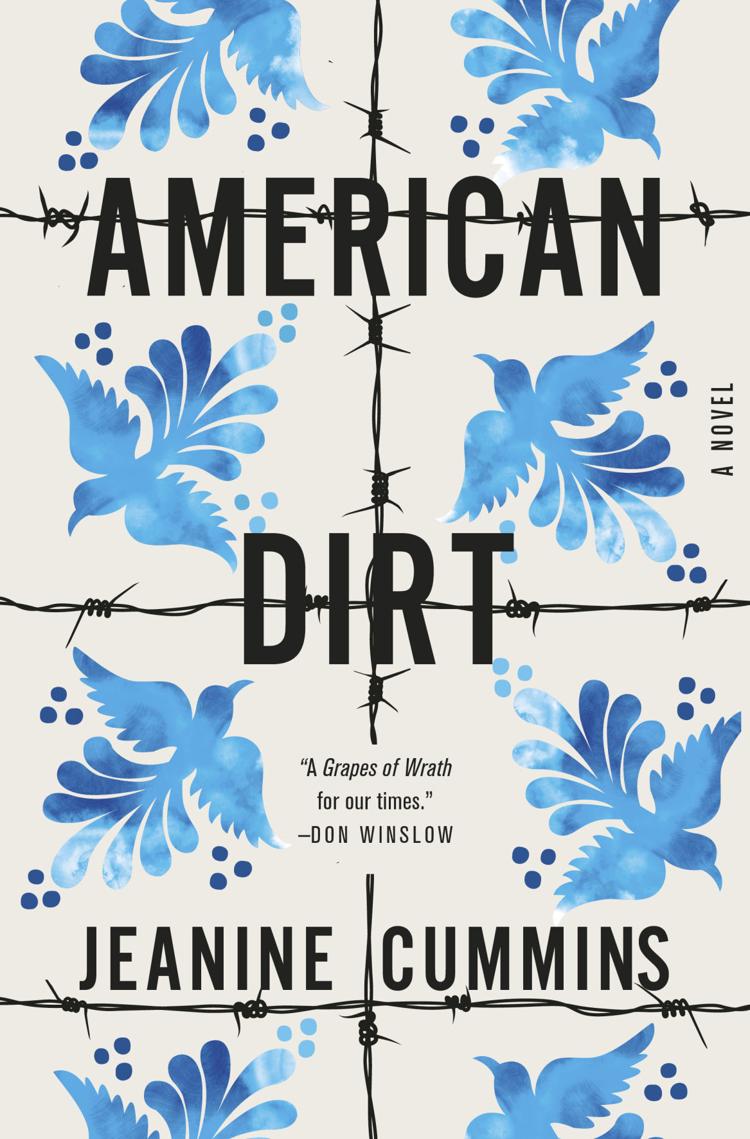 'American Dirt' by Jeanine Cummins
What I thought • This book initially caught my eye back in January because of the author's connections to St. Louis. It had been hyped, chosen for Oprah's Book Club and touted as "'A Grapes of Wrath' for our times." And then controversy erupted over the large advance and amount of publicity the author received. Many Latinx readers and writers felt someone with Mexican heritage should be the one to tell the story. In spite of all the negative critiques I had read, I found the book riveting, suspenseful and heart-wrenching. I listened to the audiobook in early March (when I was still driving to work and listening to books on my commute), and it drew me in from the beginning. It's a story of immigrants — Lydia and her son, Luca — and their journey to America. The author's message of what people will do in the face of fear, harrowing circumstances and uncertainty was thought-provoking and poignant. Is it a great American novel? Probably not. But if you enjoy page-turning thrillers, "American Dirt" delivers.
At book club • A rainy day dashed hopes of meeting on a patio, so another month of Zoom meetings continued. With its nonstop, unsettling roller-coaster pacing, we all found the book hard to put down — though one member couldn't finish it (but she still planned to) because it was too intense. And though criticism of Cummins' book may be valid, it didn't diminish the relevance of the story. "It grips you from the start," one member said, and takes readers on an incredible journey that is eye-opening to the struggles of immigrants. Cummins said she created a middle-class protagonist to turn the portrayal of the typical migrant "on its ear." This group of readers agreed that it was easy to relate to her as someone who once had a comfortable life and then had it all taken away. Is this the definitive immigrant story? No. It is a work of pure fiction that does draw attention to the plight of immigrants. It has also drawn attention to issues of inequality within the publishing industry and among Latinx writers. Perhaps it will deliver some changes there, as well.
Stay up-to-date on what's happening
Receive the latest in local entertainment news in your inbox weekly!