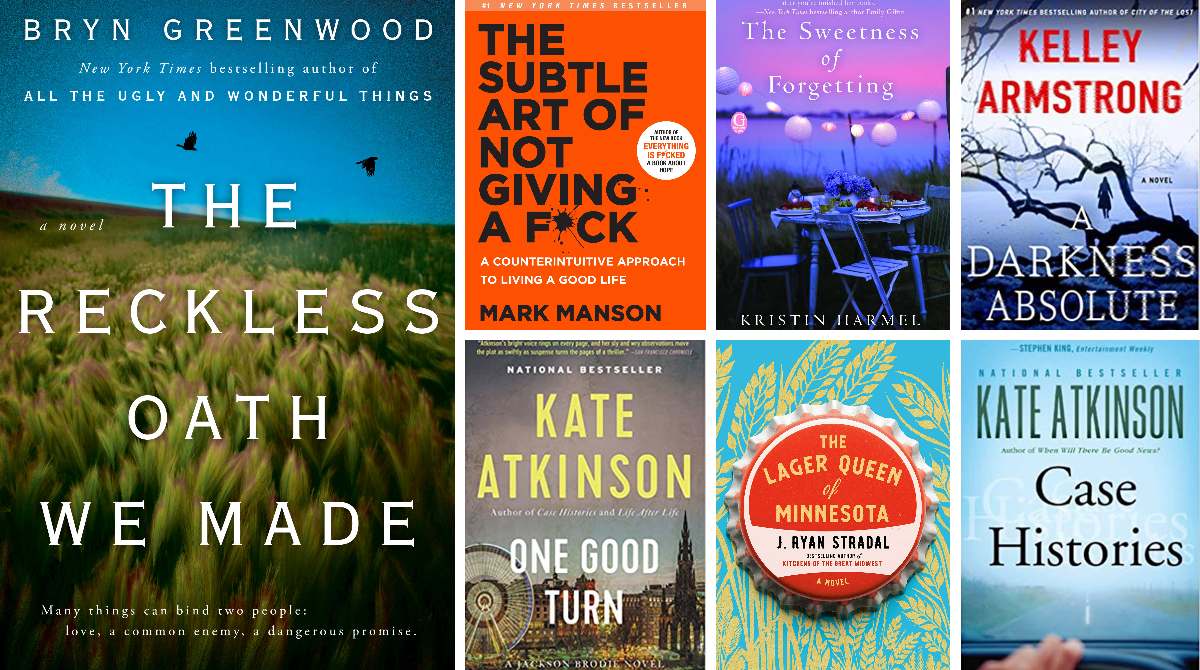 Grandmas who make beer, an autistic man who believes he is a knight, and a seemingly organized wife who loses her cool and attacks her husband with an ax were among the unconventional cast of characters in some of the books I read for my three book clubs in August.
'The Reckless Oath We Made' by Bryn Greenwood
What I thought • Dark and disturbing but beautifully written, Greenwood's "All the Ugly and Wonderful Things" stuck with me for a long time, so I was looking forward to reading her latest. Greenwood doesn't pick easy topics or easy characters.
"Reckless Oath" tells the unusual and beautiful love story of Zee, aka Lady Zhorza, and her knight in shining armor (literally), Sir Gentry. Zee is a tall, redheaded girl with a lot of family issues. Her father goes to prison for murder when she is a child, leaving Zee's mother, who is morbidly obese and has a serious hoarding problem, to raise Zee and her sister. The book opens with Zee returning from a run as a drug mule and learning her sister, a prison volunteer, has been taken hostage by two escapees. The hostage situation is just the latest crisis for Zee to navigate.
Enter Gentry, a young man who has autism, speaks Middle English and thinks he is a real knight destined to protect Zee because one of the three voices he hears told him it was his oath to do so. The book was told from different point of views, including some chapters by Gentry, written completely in Middle English, which can be a bit hard to read at times. Ye can't seye I didn't warn ye.
At book club • Unpredictable, engaging, nonconventional, "an epic story with unforgettable characters who live outside the lines" were some of the ways my fellow readers described Greenwood's book. The story moved a bit slow for one, though she still really liked the book; others, including me, couldn't put the novel down. One reader — she would be the standout if this were a college literature class — said Gentry was a Christlike figure who took on the sins of others, while Lady Zhorza was the Mary Magdalene.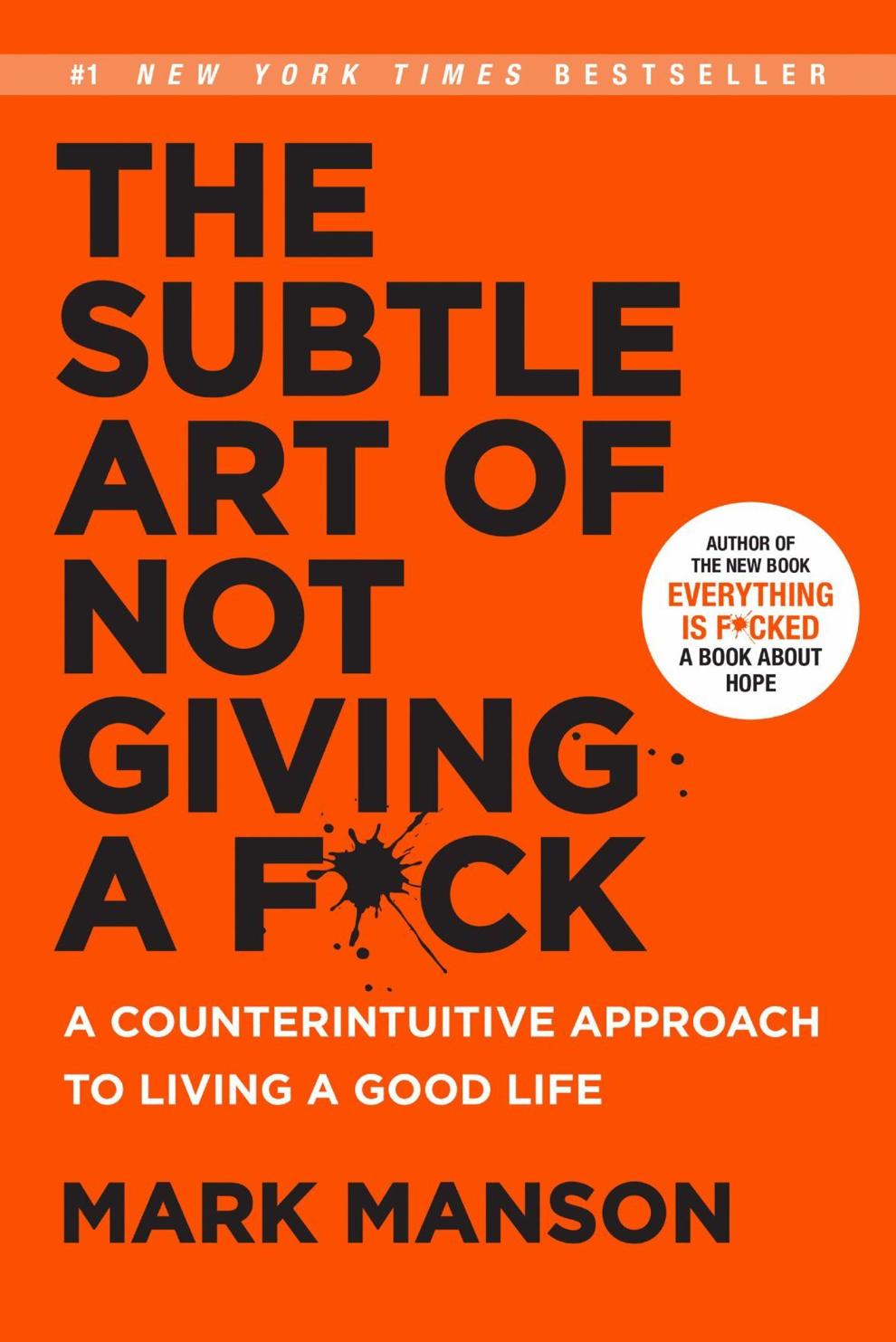 'The Subtle Art of Not Giving a F—' by Mark Manson
What I thought • One of my book clubs skipped last month and decided to add this "short," allegedly quick read for our August meeting. I don't do self-help books. "Don't give up! It's all gonna be OK! Here's some meaning to your life's struggles." Blah, blah, blah. But for book club and this column, I gave popular blogger Mark Manson's irreverent lifestyle book a shot. I got to page 8. Reluctantly resumed reading one week later. Got to page 29. Started skimming. Page 82 … I. Just. Can't. Do. It. The author made some good points, but it seemed mostly a reason for Manson to say the F-word and excuse his boorish personality.
At book club • The member who suggested the book called it a "counterintuitive approach to living a good life." Another who enjoyed the book liked the points it made and recommended it to family members. But I wasn't the only one who dislikes self-help books. One person confessed to not even reaching page 20. Another who finished listened on Audible and sped up the narration speed (less of a waste of time?). The same member suggested that, if we had been meeting in person instead of on Zoom, a good drinking game would be to drink any time someone said the F-word. I'll drink to that.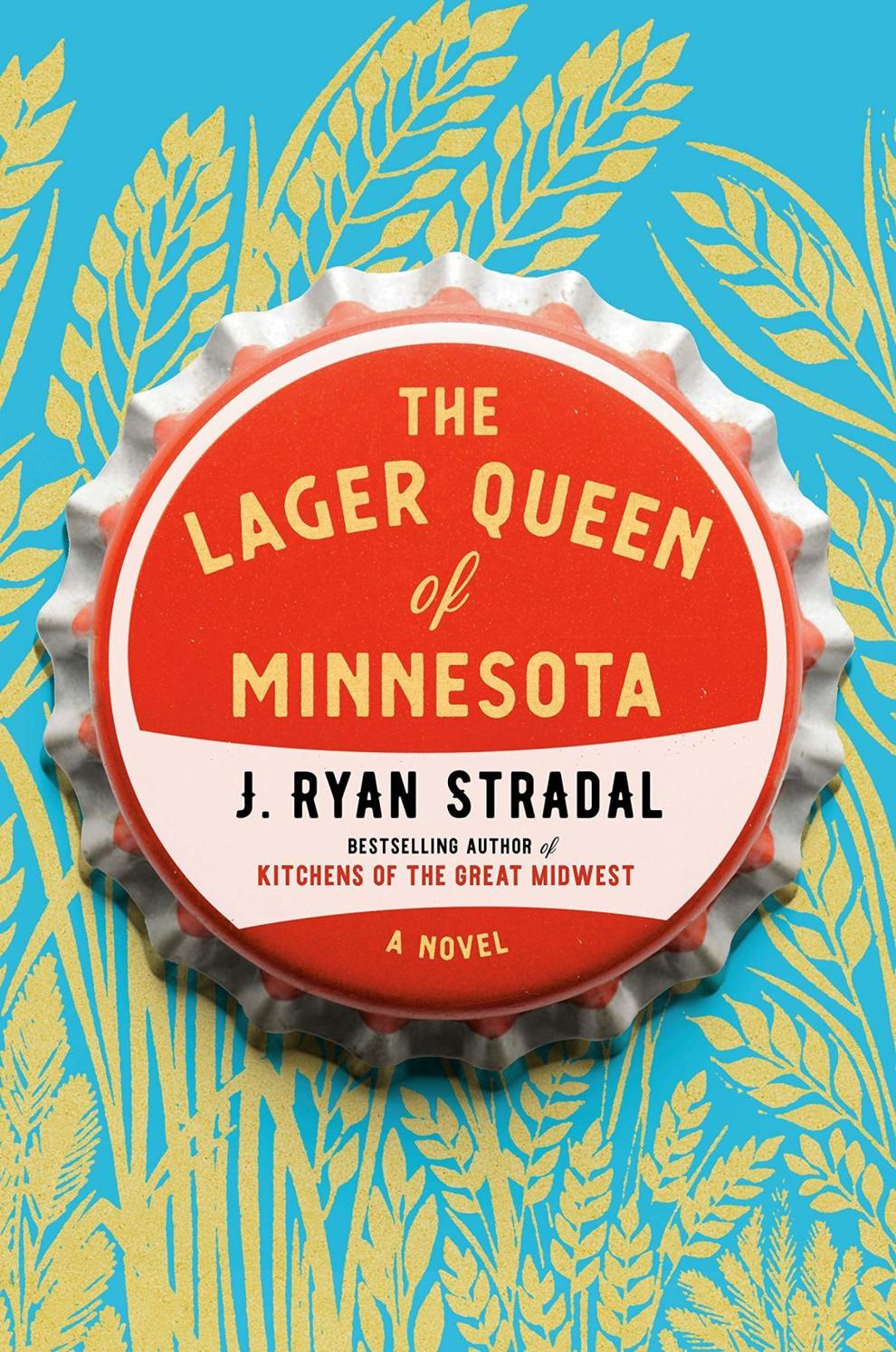 'The Lager Queen of Minnesota' by J. Ryan Stradal
What I thought • This is a heartwarming tale told in alternating chapters by Edith and Helen, sisters who haven't spoken to each other in decades, and Edith's granddaughter Diana. "The Lager Queen of Minnesota" will make you want to curl up under a blanket with a refreshing bottle of beer. Anyone know where I can find Grandma Edith's Rhubarb-Pie-In-A-Bottle Ale? An education in making beer ("She added a fourth grain, hoping for a firmer malt backbone, dropped the crystal percentage to 4 percent to make the beer less sweet"), "Lager Queen" is about strong women who follow their dreams and tackle what fate has thrown at them. Stradal had me hooked (and hungry) after reading his debut novel, "Kitchens of the Great Midwest." I can't wait to see what he writes next.
At book club • With beer (unless we preferred wine) and popcorn, we met on a front porch until a late-evening rain shower chased us away. Our host, who lived in Minnesota before moving to the area, said Stradal got the characters' dispositions just right. Edith reflects what Minnesota women are like, she said, working hard, keeping their heads down, grinding it out and never complaining about life's hardships.
A few members said though the storyline was pleasant enough, there were "lots of loose ends," and the book meandered. The author sometimes took a long lap to get to a really short place, one person said.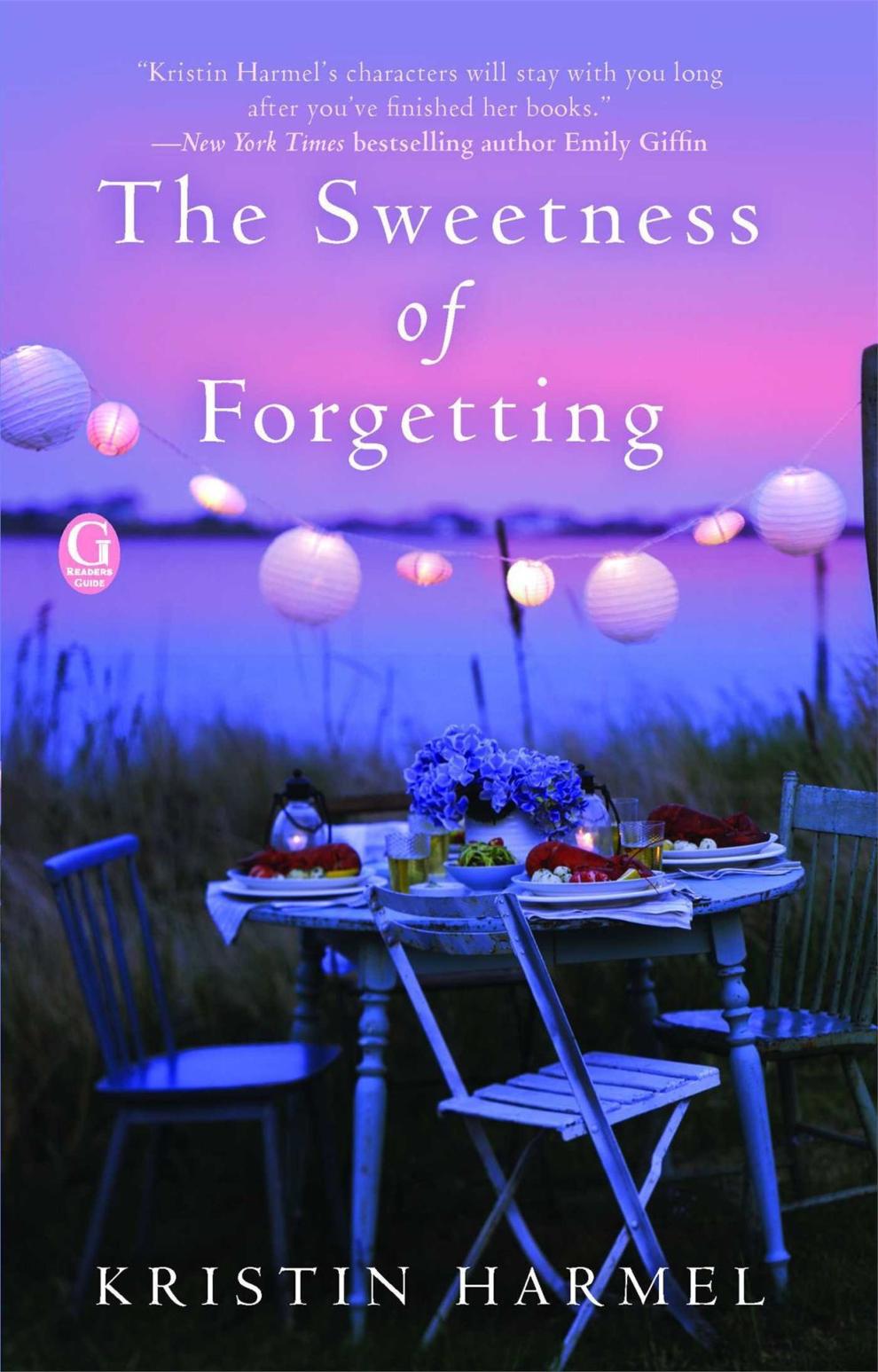 'The Sweetness of Forgetting' by Kristin Harmel
What I thought • A tale involving World War II history, family and romance, Harmel's novel is best enjoyed while relaxing on the beach — or maybe (less exotic) on the side of a river in Missouri, as I did. Rose, a Holocaust survivor, is losing her memory to Alzheimer's. Hope, newly divorced and trying to save the family bakery from financial ruin, goes on a journey to uncover her grandmother Rose's secrets. Though the plotline had its nice moments, and some of the historic details were interesting (I didn't know Muslims helped some Jews flee France in WWII), I found the story mostly predictable and some coincidences highly unlikely.
At book club • Having read Harmel's latest book, "The Book of Lost Names," last month, we all agreed the author's writing has improved. More family drama than historical fiction, "The Sweetness of Forgetting," written in 2012, was Harmel's first book about World War II, and it was fine for an easy summer read. If you like Nicholas Sparks, this book is for you.
A big problem was the main character, Hope, who was whiny, tiresome and just as unlikable as her awful daughter and ridiculously terrible ex-husband. The book was best in Paris when Hope met with some newly discovered family members — some charming characters a reader could embrace. The book features nine recipes — I wasn't ambitious enough to make the Star Pies but did make the Cape Codder Cookies with dried cranberries and white chocolate chips — providing the perfect way to sweeten up book club.
Bonus books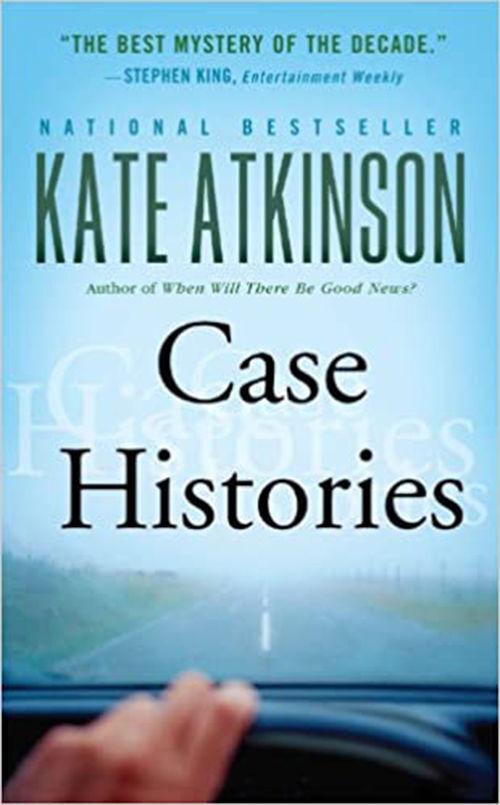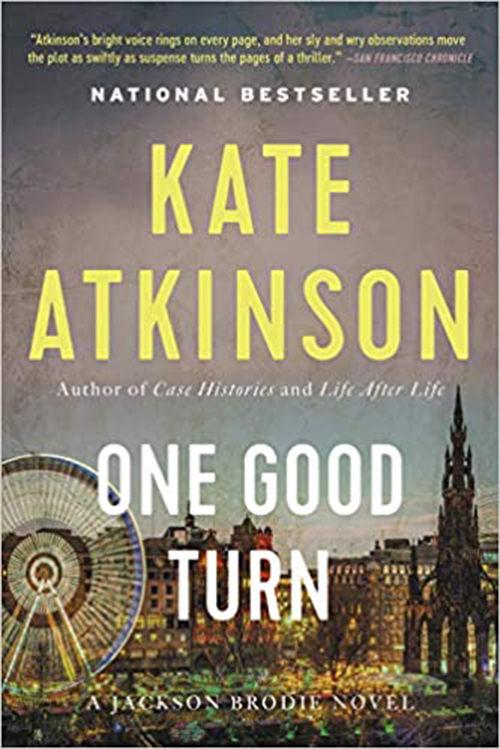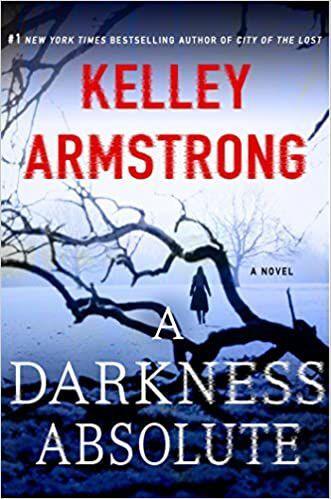 This month I returned to two detective series — one to start from the beginning.
• I read "When Will There Be Good News," the third in of Kate Atkinson's series that centers on detective Jackson Brodie, for a book club in July. A former colleague said I needed to start with the first book to truly appreciate Brodie. In "Case Histories" and "One Good Turn" — the first two of what is so far a five-book series — Atkinson once again wowed me with her skills to connect seemingly unconnected storylines. And yes, I did grow fonder of Brodie. As he unravels the mystery of three cold cases in "Case Histories," his tough-guy but empathetic, humorous and cynical nature is also gradually revealed.
"One Good Turn" opens at a fringe festival in Edinburgh, where Brodie has traveled to watch his actress girlfriend and is a witness to a brutal road rage incident. I'm not usually a fan of detective novels, but Atkinson's emphasis on the memorable and quirky characters — two eccentric sisters and an ax-murdering housewife in "Case Histories," and a timid, quiet man who writes mystery novels in "One Good Turn" — rather than the crimes themselves makes her a writer I will return to.
• In Kelley Armstrong's Rockton series, it's the setting — a remote off-the-grid town and dangerous place to live in the Yukon territory — as much as the characters that draws me in. In "A Darkness Absolute," homicide detective Casey Duncan, her now-boyfriend sheriff Eric Dalton and deputy Will Anders must solve another mystery after a former resident, missing for more than a year, is found being held captive in a cave, along with the bodies of two other women. This isn't heavy reading, but the fast-paced action and interesting characters ensure I will continue the series.