CLAYTON — By 4 p.m. Wednesday, the new Mid-County Branch Library had seen 2,100 patrons come through its doors — more than double its typical number of daily visitors, with the post-work influx yet to arrive.
Visitors were celebrating the opening of the 18th edition in the St. Louis County Library's "Your Library Renewed" plan.
Nearly two years after the Clayton library closed, they were ready.
"We've been waiting for it to reopen. We are excited," said Debby Thomas, who works as a nanny in Clayton. She was sitting on a round purple bench next to a train table, holding a stack of books picked out by 3-year-old Andrew Brown and his 6-year-old sister Allison.
"It's bright and beautiful in this room. Everything is kid-friendly," Thomas said.
The children's area is a point of pride for Mid-County, said Kristen Sorth, St. Louis County Library director. The $8.5 million tear-down and rebuild got a boost from a $30,000 donation to the children's library by the William T. Kemper Foundation.
"The old library was more adult-oriented than any other branch. There was lots of brown," said Sorth.
The Mid-County Branch opened in 1977 at 7821 Maryland Avenue. It was — and is — the only county branch to have an underground parking garage, which also got a makeover.
"The old branch was the best it could be, but it just wasn't accessible," said Sorth. "It was time."
The new 18,860-square-foot library is about 15% larger and was designed by Christner Architects to have better separation among books, magazines and DVD stacks, children's and teen spaces, and collaborative and quiet work areas.
Natural light pours in from a skylight above the circulation desk as well as the floor-to-ceiling windows along Maryland and Central avenues.
Fuchsia and lime green walls announce the children's area, which features oversize chairs for parent-child reading, round nooks built into the walls and pull-out bins that let little bookworms peruse their favorite titles more easily.
Two-year-old Emmett Florek paged through a "Pete the Cat" board book while singing "The Wheels on the Bus" as his 4-year-old brother, Noah, navigated among the other young browsers poking around the shelves.
"We didn't used to come to the children's section here because the layout wasn't conducive to wrangling a toddler," said their mother, Liz Florek. "Having a separate area is really nice."
On the opposite side of the bustling children's area, a quieter teen room had caught the attention of eighth-graders Alison Booth and Marina Lashmar.
"It's nice to have a space for us," said Alison, 13. "It's not for kids, it's not for adults."
The new library includes amenities similar to ones added in recent years to the library system's previous renovations: quiet rooms, vending machines, a business center with copiers and scanners, a multipurpose room and a computer lab.
On Wednesday, a whiteboard next to the Mid-County circulation desk asked visitors to add a comment saying what they loved about the new branch.
The colorful notes praising the renovation had started to overlap one another, but one stuck out:
"It's so bright, and open, and wonderful."
Mid-County branch of St. Louis County library reopens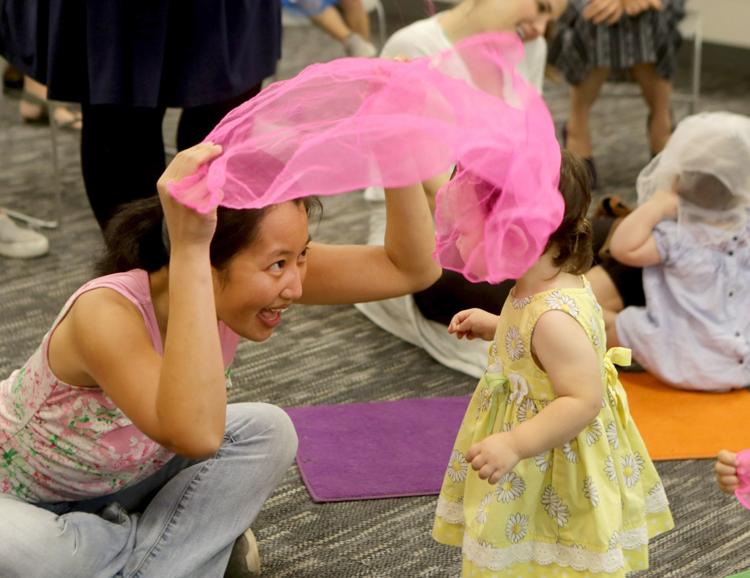 Mid-County branch of St. Louis County library reopens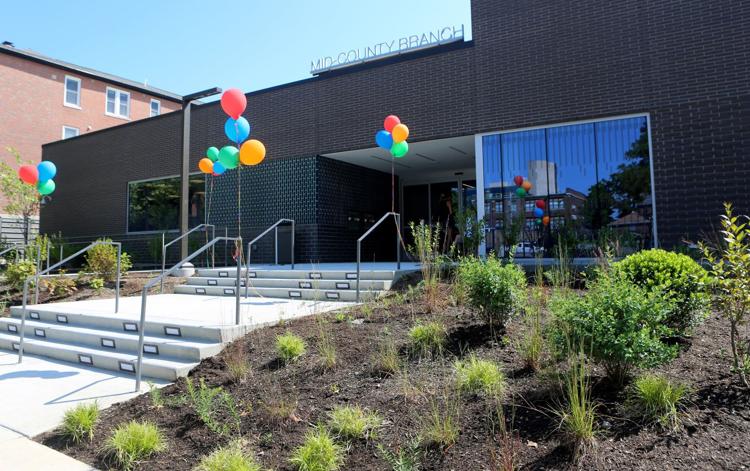 Mid-County branch of St. Louis County library reopens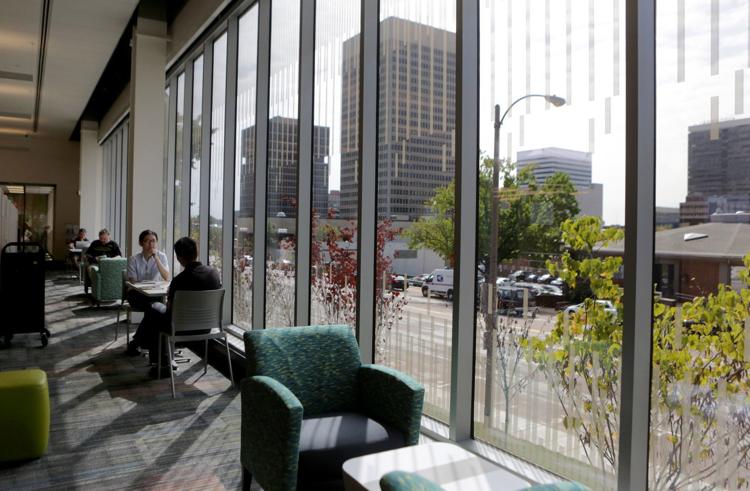 Mid-County branch of St. Louis County library reopens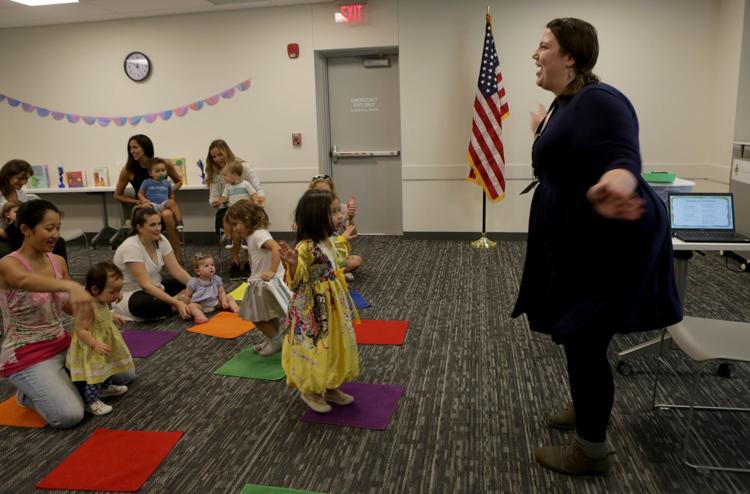 Mid-County branch of St. Louis County library reopens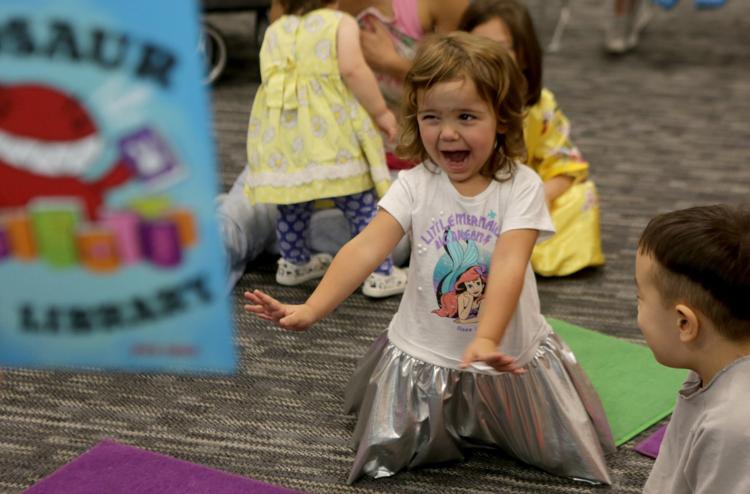 Mid-County branch of St. Louis County library reopens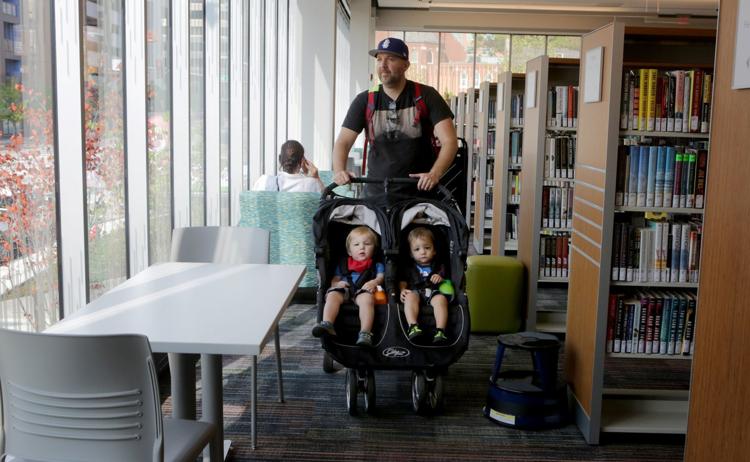 Mid-County branch of St. Louis County library reopens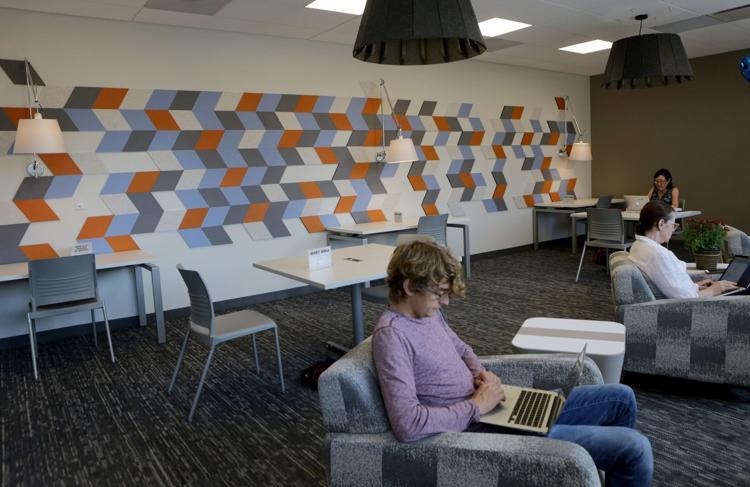 Mid-County branch of St. Louis County library reopens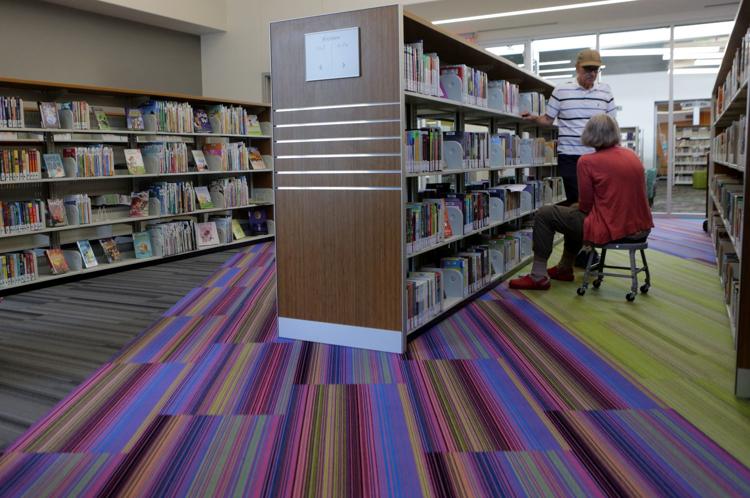 Mid-County branch of St. Louis County library reopens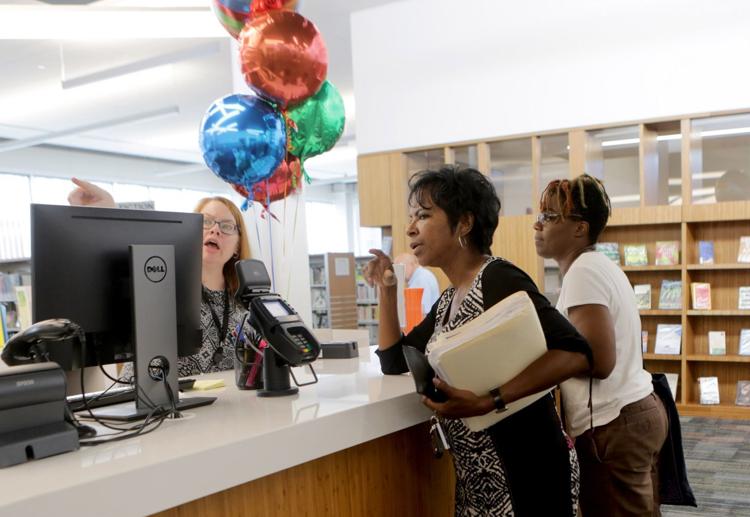 Mid-County branch of St. Louis County library reopens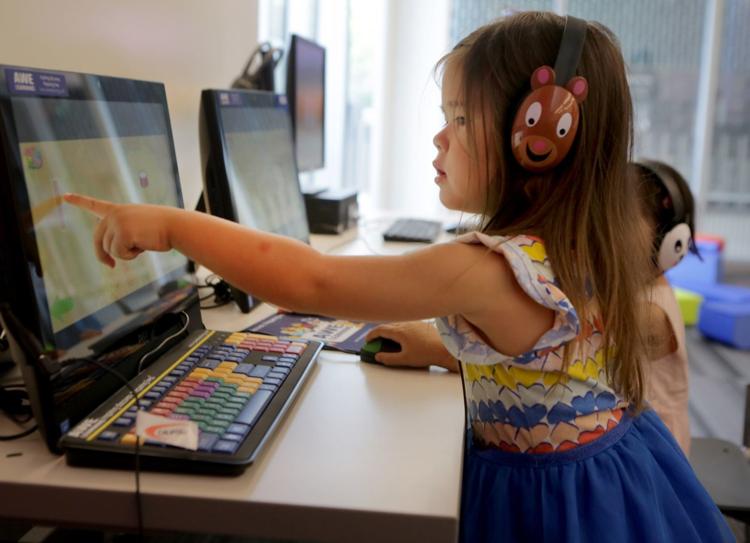 Mid-County branch of St. Louis County library reopens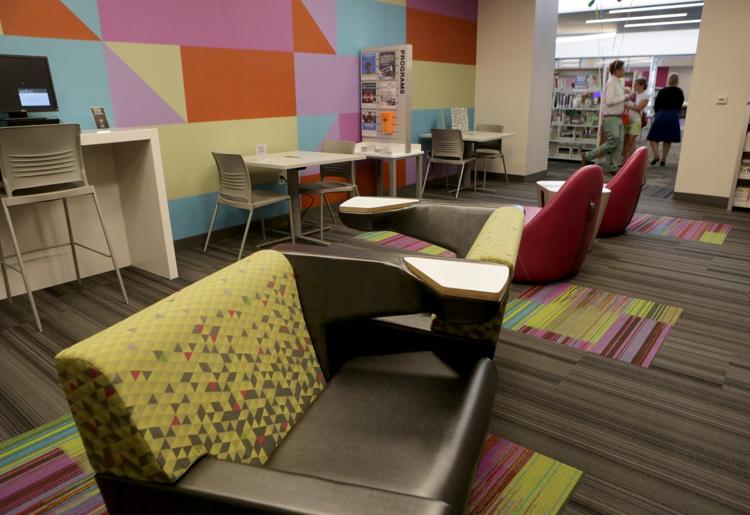 Mid-County branch of St. Louis County library reopens
Mid-County branch of St. Louis County library reopens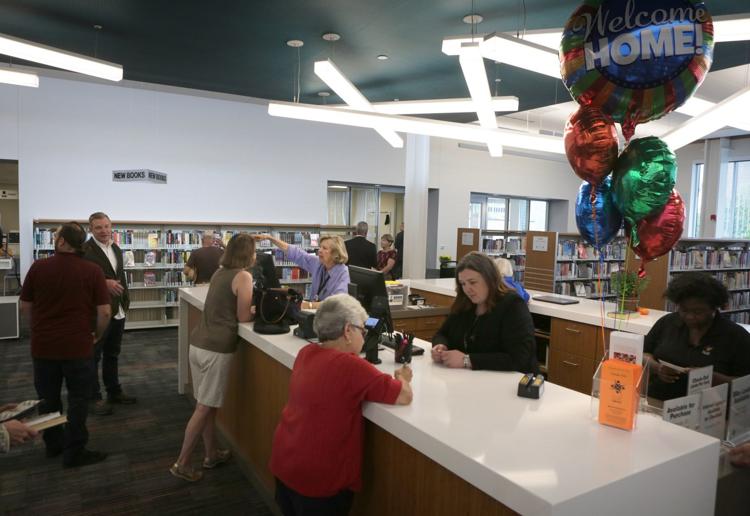 Mid-County branch of St. Louis County library reopens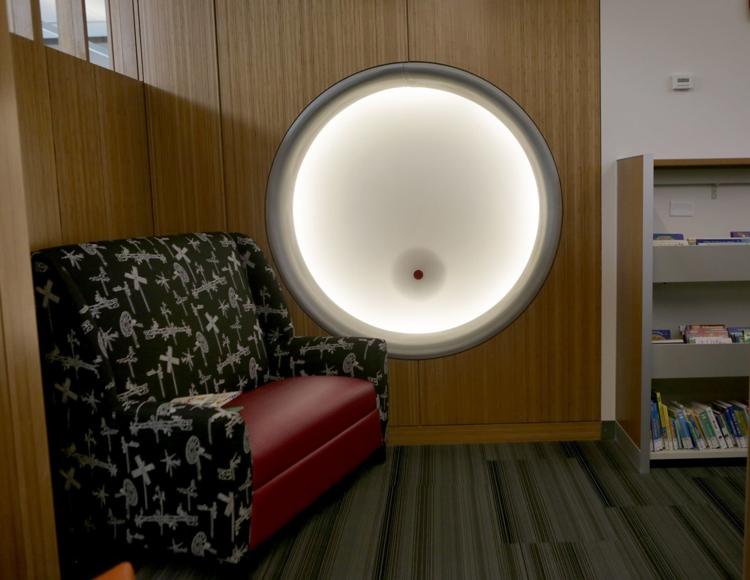 Mid-County branch of St. Louis County library reopens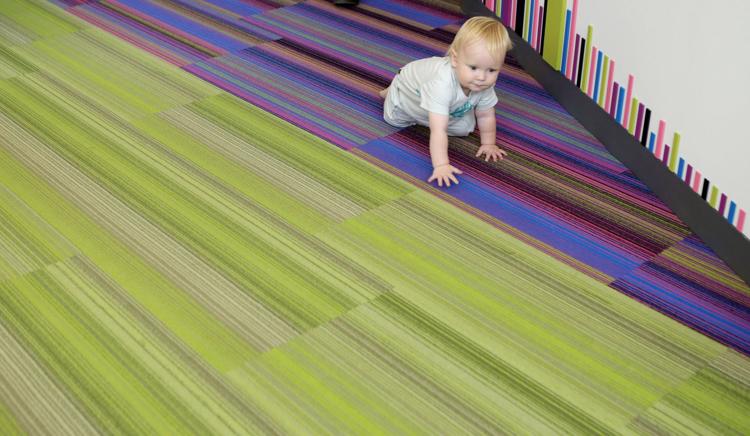 Mid-County branch of St. Louis County library reopens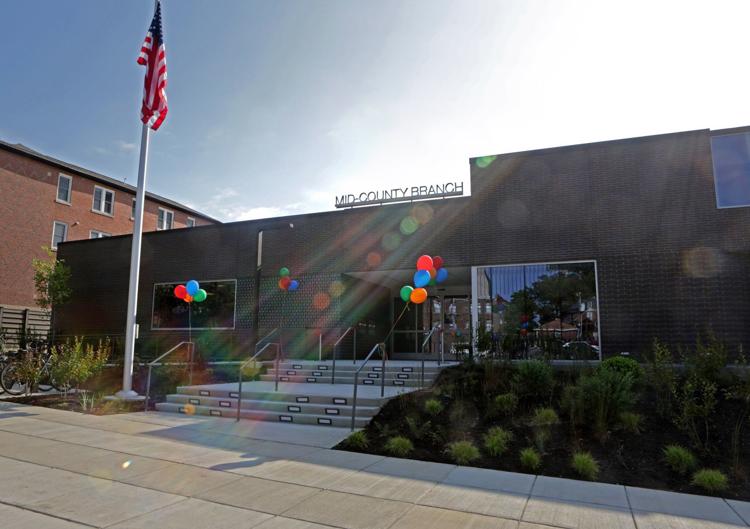 Mid-County branch of St. Louis County library reopens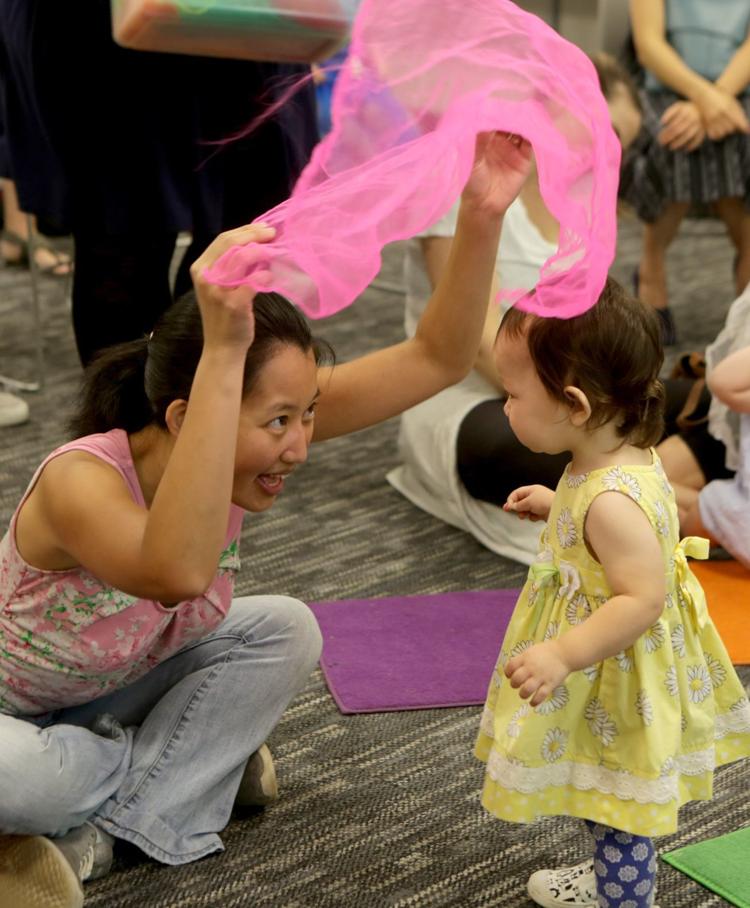 Mid-County branch of St. Louis County library reopens