In a recent "Saturday Night Live" sketch, a college freshman found himself being harangued by his parents for changing his major from pre-med to creative writing. "Yes, if there's anything we have learned from the pandemic," the father mocks, "it's that the world needs more poets."
That stings, but not with the ring of truth. Poets are accustomed to such dismissals, and much like a Sith lord from the Star Wars universe, such hate only makes us grow stronger. Health care professionals have had their lives upended, even losing their lives, in order to save others, and those are sacrifices not to be dismissed. But what is life for beyond the scrambling for survival? Poetry has no single answer, but it is consumed with the question.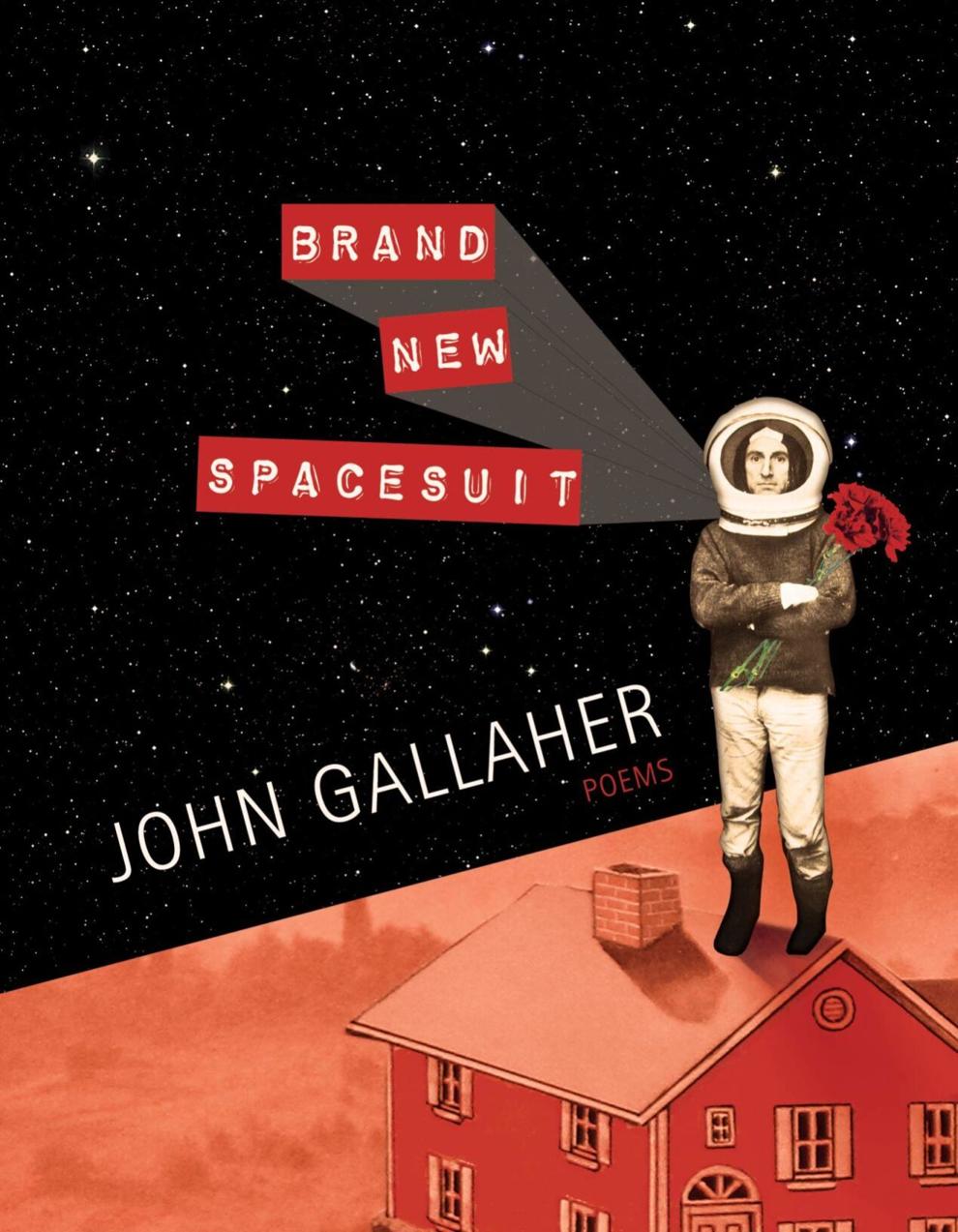 •••
Discovery is at the heart of "Brand New Spacesuit," John Gallaher's latest collection. Gallaher, a professor of creative writing at Northwest Missouri State University, uses the quotidian as vehicles for the fantastic, zooming us between the microscopic concerns of DNA to the universal lessons we learn from stars, from "Star Trek" to magnet hats, from hell to the asteroid Bennu.
It's perhaps lazy to see a poem employ long lines and want to call it "Whitmanesque," but Gallaher's long-lined, funny, packed poems recall the American bard in their embrace of wandering as a search for truth. As an adoptee, Gallaher acknowledges how the gaps in what we are able to know for certain shape us, how absence has impact, and yet, the poems' wry hopefulness has us see the potential for hope all around. "We're playing the 'Getting to Know You' Game," he writes in "There's Desolation, True, but What if It's Magnificent Desolation?" — "and it's going / to take the rest of our lives."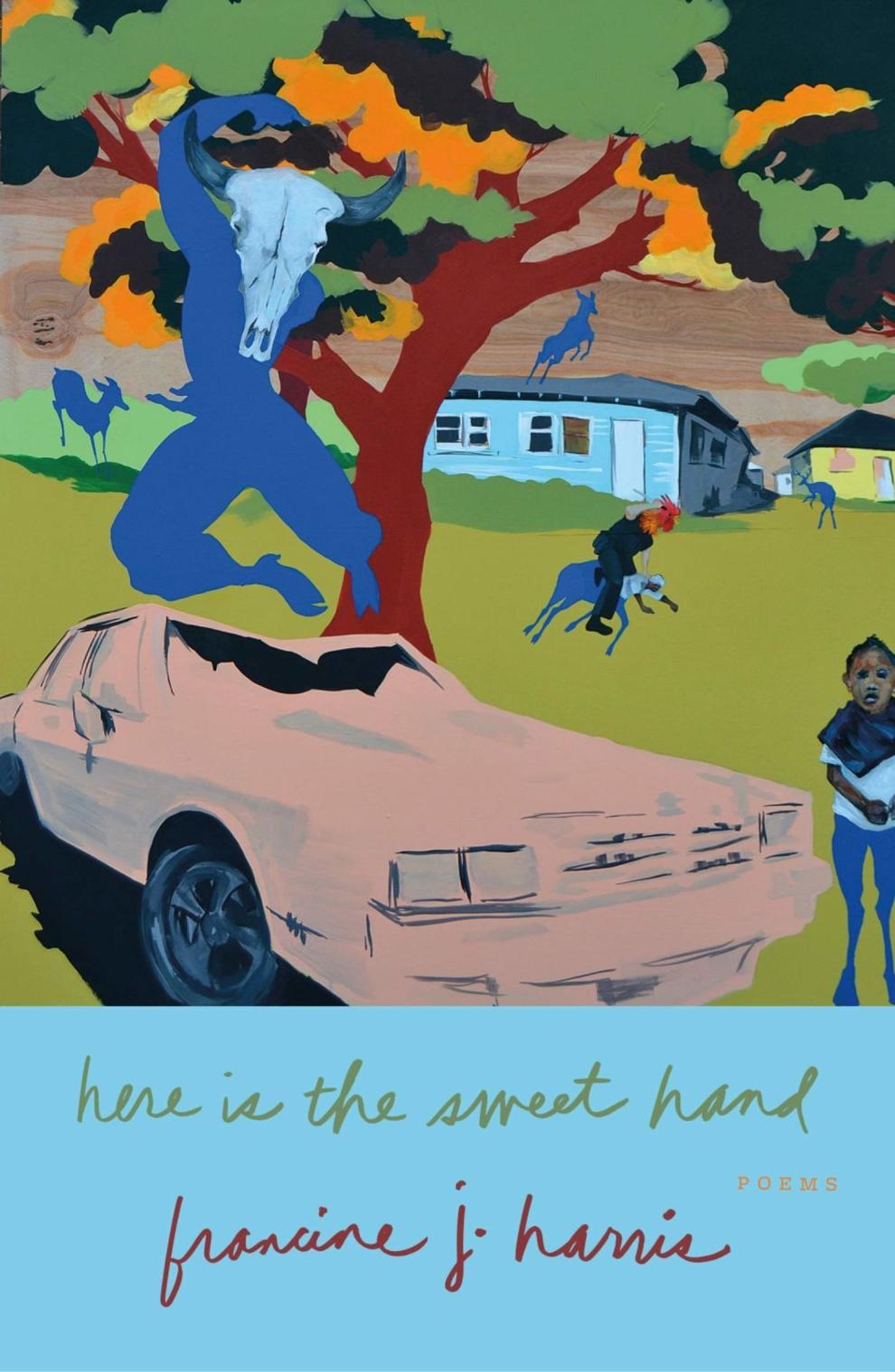 •••
The exploration in "Here Is the Sweet Hand" by former Washington University writer in residence francine j. harris is of Black women's loneliness, defanging it of its horror, celebrating the possibilities of the body. These are deeply physical poems, in both content and their own sonic demands. Read out loud, they are a full-body experience.
Poems such as "She is what I undo" are showcases of sound play: "I mention the tackle of talon in grass, the noon's / undoing. I beg her stirrup. and what a knot of horse, // we don. We dun in moon."
Winner of the 2021 National Book Critics Circle Award for Poetry, the collection is powerfully smart, moving between joy and grief with impressive fluidity. History informs every option, every view, such as in the lamentation "Oregon Trail, Missouri": "O what haven from man // who believe in America, only all to himself?"
Harris' inventive language play works like an act of reclamation, though, rewriting American narratives, remaking syntax in her image, as in "My hair is falling out": "So give it to the midnight crows and let them bring it to / a little black girl should she set out seeds of a sunflower / … Make room for believing. Climb down off / the world dying and feed something. Open up the yard."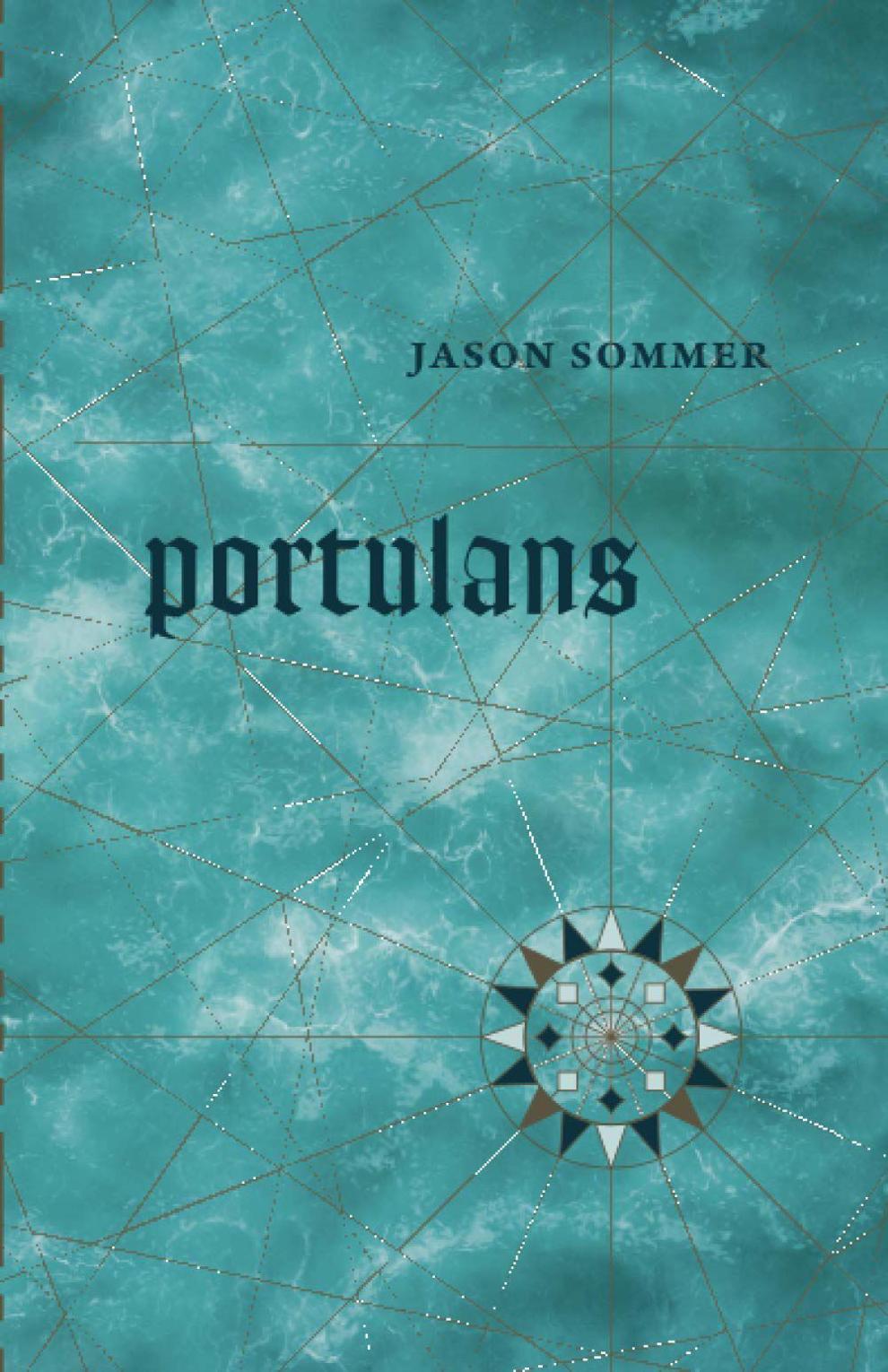 •••
Searching centers St. Louis poet Jason Sommer's "Portulans," a term used for ancient nautical maps. Throughout the collection, the poems' speakers find themselves wanting to see beyond the surface, seeking out not simply new lands but new meanings. Dreams, ghosts and travel offer themselves up as chances for discovery, but so too does the everyday:
The tired geranium in the pot by a front stoop, however limp,
blazes entirely, fills my eyes
with seeing — another state,
as in consciousness, as in grace,
not Missouri, particularly.
Sommer moves us through time and space, but he also understands that true awareness comes less through a change in scenery than through a change in ourselves, a willingness to still ourselves enough to notice what the world has to teach us.
Concerned with mortality, there's an urgency to the collection's need to achieve clarity, if not exactly peace. "And you have prayed, you will admit, / desperately to remain aware," he writes in the poem "To Myself in the Coming Time," "Soon you may pray the other prayer / that is the opposite of prayer."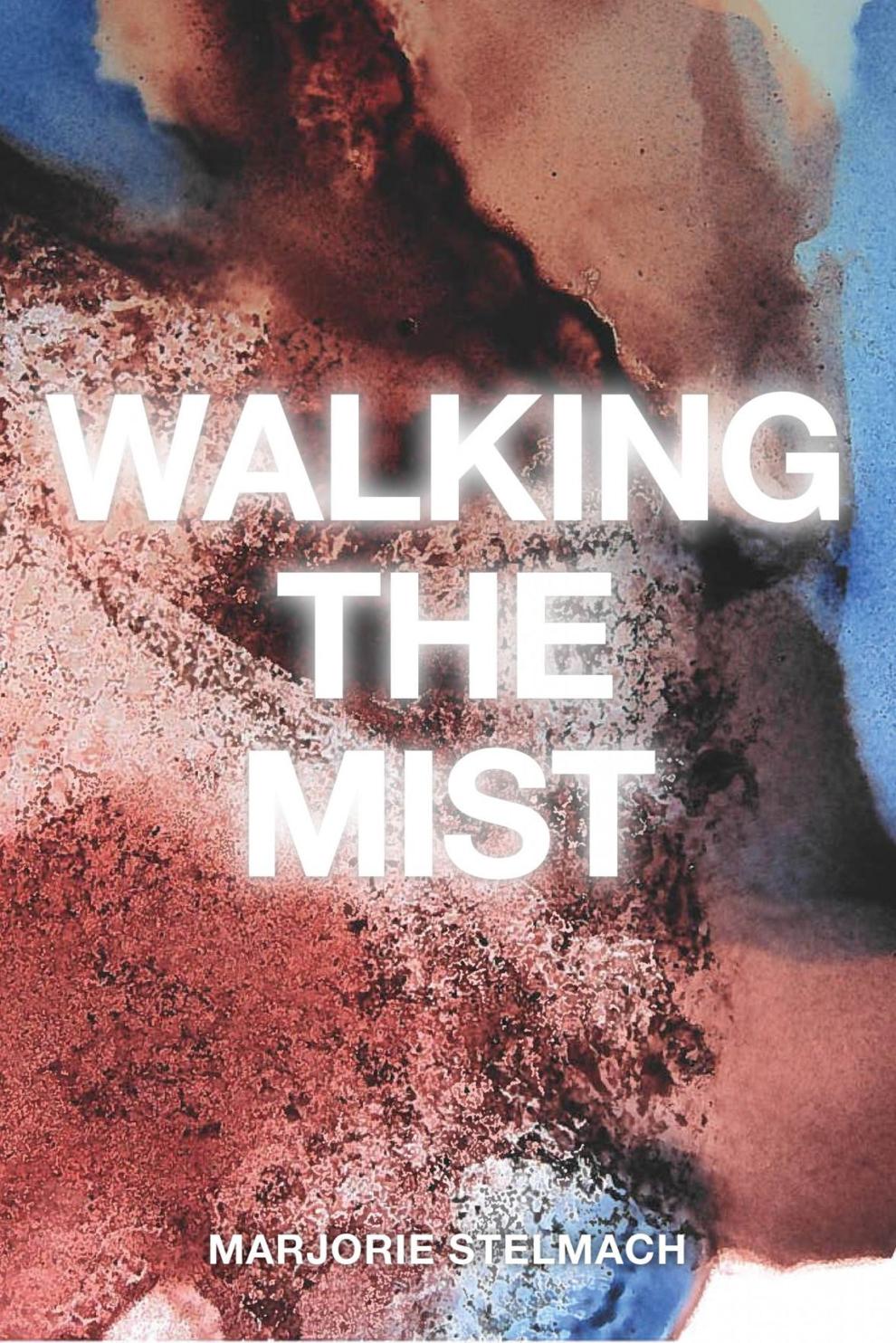 •••
While fellow St. Louis writer Marjorie Stelmach's "Walking the Mist" is a collection also aware of life's inevitable expiration, there is an ache for beauty and experience that is palpable through the detailed narratives and sumptuous lyric.
Many of the poems are set in Ireland, a land of ghosts, and the poems often are set against the veil that separates the living from those who've passed. Perhaps inspired by an Irish sensibility that treats even death with humor, Stelmach's work is frequently funny, unafraid of the absurd. "Whence this wind? — bark the crows in Latin," she writes in "Alchemical Wind":
twelve hooded crows in slate hairpieces
convened on the sheltered side of a rock discoursing
in dead tongues, priggishly mincing sideways
and back like clerics awkward in lay company.
"Walking the Mist" is a woman's journey to meaning, but not told with the conventional "I" of much contemporary poetry. Instead, the book's use of "she" as the actor and not the speaker creates a kind of epic, an odyssey of goats and moths and sheep. The poems notice a woman's noticing, her gleaning from the natural world an understanding of her potential and, at times, her complicity, as in "Incarnadine":
Odors billow around her like skirts
dragged through eons of filth. She's cloaked
in the odious crime of creation —
that primal murder of meaninglessness.
Perhaps poetry itself, too, is the "murder of meaninglessness," but Stelmach has us question such self-congratulation, as she writes in "Lullaby for Two Voices": "Here is what I think I still believe: / when our words have disappeared, the workings / of the earth will grow kinder."
Still, she has no certainty, and so she writes — a call to us all to earn the kindness of the earth.
Erin Adair-Hodges is the author of the poetry collection "Let's All Die Happy" (University of Pittsburgh Press). She is an assistant professor of creative writing at the University of Central Missouri and co-editor of the literary journal Pleiades.