Remember the year school was canceled, vacations were postponed and birthday parties consisted of drive-by parades? Young St. Louisans will have vivid coronavirus tales to tell to their own kids and grandkids.
But there have always been stories passed down, some about hard times, others simply about daily life. Like when a child could play unattended outside and come home when the street lights came on. These childhoods can now evoke a pain of nostalgia — or seem as odd as the days of horse-and-buggy transportation.
Over three years, writer Jim Merkel gathered memories from more than 100 people who grew up here over the last century. From playing marbles to working in restaurants to losing family in world wars, St. Louisans spent hours recounting what they remember for his book, "Growing Up St. Louis: Looking Back Through the Decades."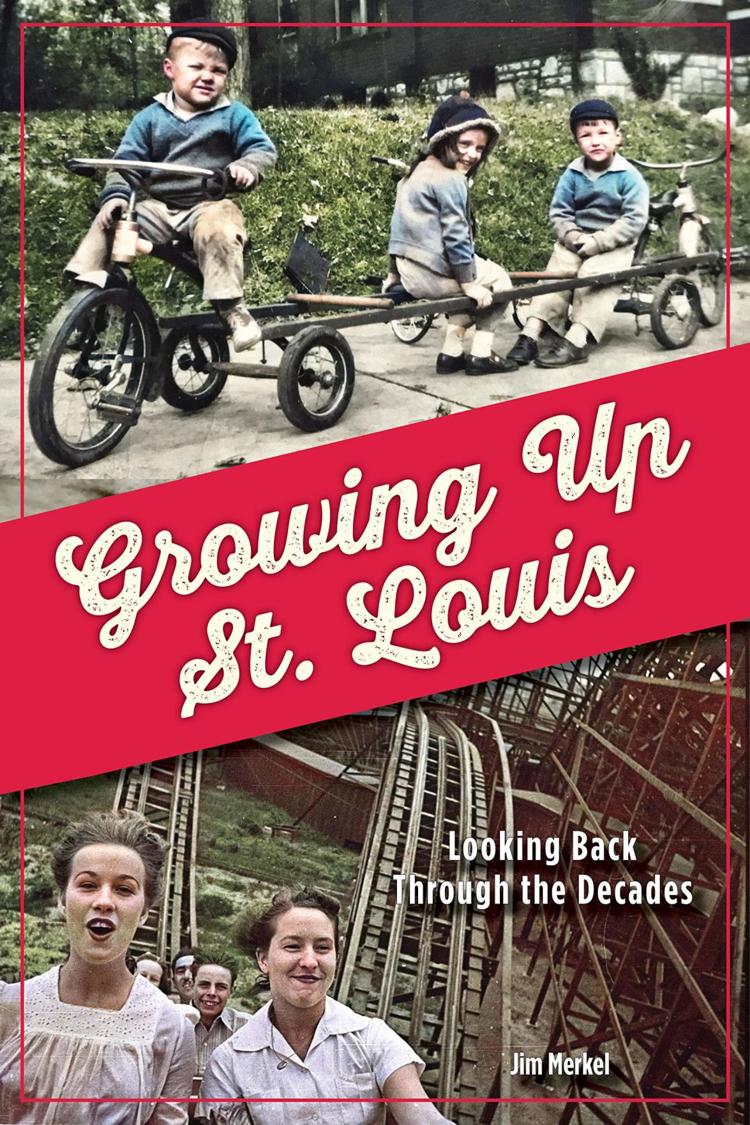 "It was a marvelous experience to do this," Merkel says. 
The longtime journalist says it was the hardest of his five books to produce. In addition to the interviews in coffee shops, libraries and on the street, he introduces each decade with summaries after researching news and events at the time.
He acknowledges that some of his subjects may get a few details wrong. 
"But even misremembered details or stories convey a truth," he writes. "Even when they are wrong, they are part of a person's life story, how a person defines himself."
A few stories involve well-known people, such as former Mayor James Conway and former Washington University Chancellor William Danforth. Police Chief John Hayden is included, as is Frank Cusumano, KSDK sports director, along with a couple of Post-Dispatch scribes, Joe Holleman and Valerie Schremp Hahn. 
Most of the stories, however, are from "average" St. Louisans, some of whom may have been neighbors of the book's readers or their parents. This area so often reveals close connections between strangers.
In fact, Merkel was surprised that two of his subjects happened to live on the same block in south St. Louis — and that they were the oldest and youngest people he talked to. A woman, Dorothy Danner Hunter, born in 1907, had lived in the 3800 block of Connecticut Street. By chance, Milo Marston, born 101 years after Hunter, now lives in the same block. "The chance that would have in a town this big?" he writes. "One in a million?"
Here, excerpted from his book, are a few selections — some tough, some tender — about St. Louis childhoods. Eight out of millions, both average and unique. 
Erna Gehle, born 1914
My family was so poor that instead of going to school I had to go to work in a private home with good people, a doctor and his wife, in St. Louis. My parents didn't go with me. I went by myself. I did the cleaning, the cooking, the laundry. I did everything. I cleaned on my hands and knees, although they did have a vacuum cleaner.
It was so different there, in those years, from what I had grown up with. On the farm, we had horses, goats, sheep, ducks, chickens. I went back to the farm just for summer vacations. The doctor and his wife took me in like one of the family. Well, not exactly, but they were good to me, and took me with them a lot when they were with their family. I had a nice sized room, my own bed and everything, and the house had eight rooms in all. Nowadays, it really would be scary to leave your home and work for other people, but they got me started here in St. Louis. I worked until I went to night school, and then I took up bookkeeping.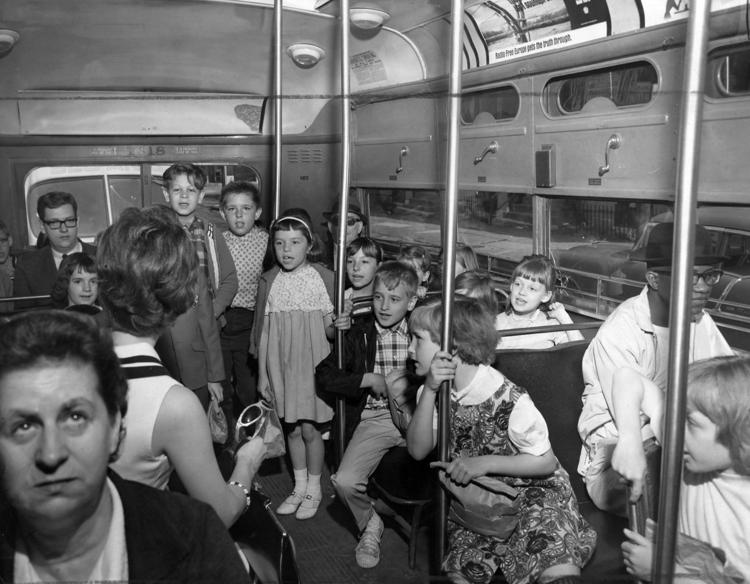 Ralph Naslun, born 1926
My mother worked as a bookkeeper. My father died of tuberculosis that he contracted in World War I. And when he died, she received a pension. That was $40. How about that? If you lived in the height of the depression, you lived hand to mouth. Unless you lived in that era, it was difficult to comprehend. I sold newspapers, I had a magazine route, Liberty and True Story. The ladies were quick with a nickel and dime for Liberty and True Story.
The big deal was on Sunday; we could buy a Sunday pass for ten cents and you could ride the streetcar all day. One of my highlight trips was coming out to Kirkwood. Or we would ride the Delmar Line to Creve Coeur Lake. My cousin and I would ride, four or five of us would ride out together. After a good Saturday night selling newspapers, we could ride over to the East Side.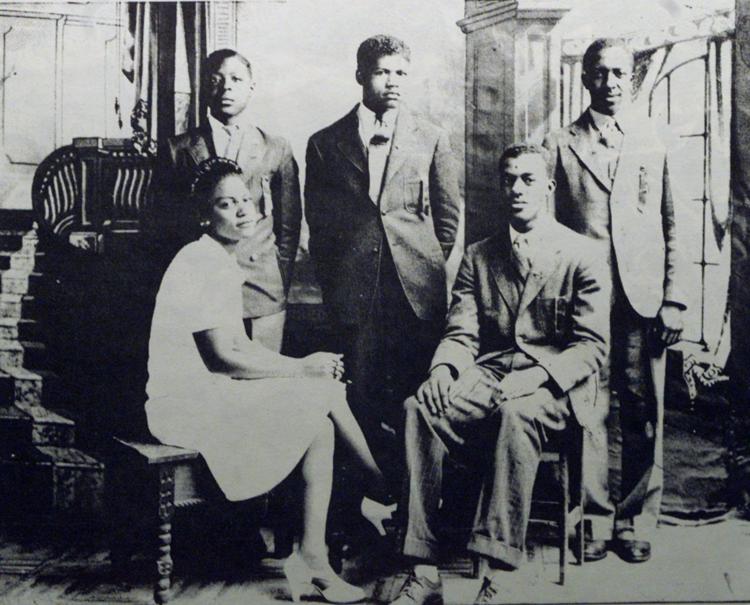 Florida Cargill, born 1939
I attended the all-black school here in Webster Groves, Douglass High School on Holland Avenue, from kindergarten to eleventh grade. In September 1956 our high school was integrated into Webster Groves High School. At the time, I was in twelfth grade, Douglass High School was the only accredited high school in St. Louis County and Jefferson County that black children were able to attend. If the school you attended wasn't accredited, you couldn't go to certain colleges. June 1956 was the last graduating class of Douglass High School and June 1957 was the first integrated graduating class of Webster Groves High School. Out of 350 graduating students, there were fourteen African American students.
Our African American teachers were very serious about us attending Webster Groves High school and making a good impression. They made sure that we were well ready to integrate into the Webster High atmosphere, and Webster High didn't want the same thing to happen in Webster Groves that was happening at Little Rock High School and all the other places with the segregationist protests. So we had practice sessions at Douglass High, and we had to have white partners upon our arrival. If you got up there, every senior had to have a white partner during classes, to walk the halls, etc.
Nevertheless, it was a lot of getting used to. There were certain things that they didn't allow us to know that the white kids were involved in that we weren't welcome to join at that particular time. For example, if you had dark skin, you could not be in the choir according to the choir director. If you weren't really light, like almost white, you would not be in her choir. Even though there were so many of us that had come from Douglass High that were really good in the choir and wanted to sing, she did not allow them to sing.
Jeff Lesher, born 1958
I didn't go very often to high school. I was cutting classes at an astronomical rate, and I didn't do my homework so I was failing everything. I got into rock 'n' roll music and smoking marijuana, I dropped out of school and went to work full time at my mother and father's flower shop. I went to a lot of rock concerts. The first concert I went to at the Arena was November 28, 1973, with The Who with Lynyrd Skynyrd opening for them. Another one was Led Zeppelin at the Arena in 1975. We camped for two days to get tickets in the second row. That was back when cigarettes or anything else you wanted to smoke you could smoke in the Arena. Plus you had fireworks. It was crazy the stuff that people got away with in concerts back then.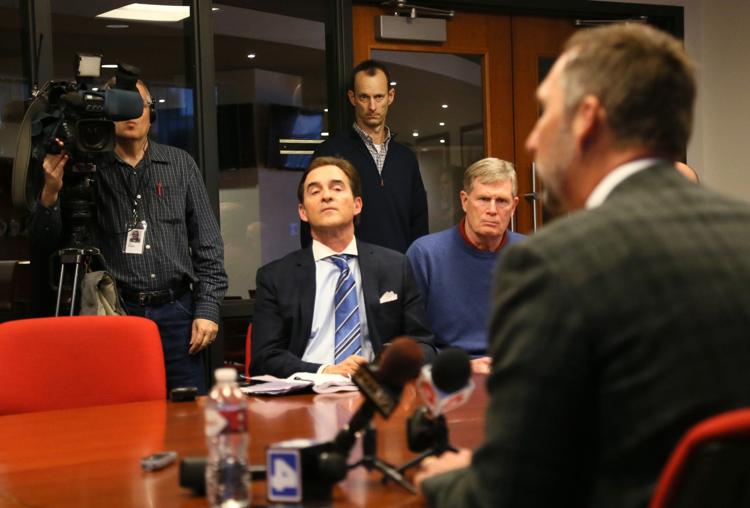 Frank Cusumano, born 1961 
My dad was the best man I ever knew. He raised six rowdy kids and ran a restaurant called Kemoll's. He did it all with grace and dignity and a real gentle quality. My mom, who is ninety years old, was an incredibly caring mother who wanted to be involved in every detail of my life. All eight of us worked at Kemoll's. I saw my dad being kind of a maître d'hôtel and greet every customer as kind of long lost friends. I was in the people industry at a young age.
My second oldest memory of him was picking me up to go to the '68 World Series. We spent hundreds of baseball games together, and we never missed a St. Louis Cardinals football game. I saw Game One when Bob Gibson struck out seventeen for the record. My dad and I sensed we were watching something that we would never forget. That moment was the moment that made me fall in love with sports.​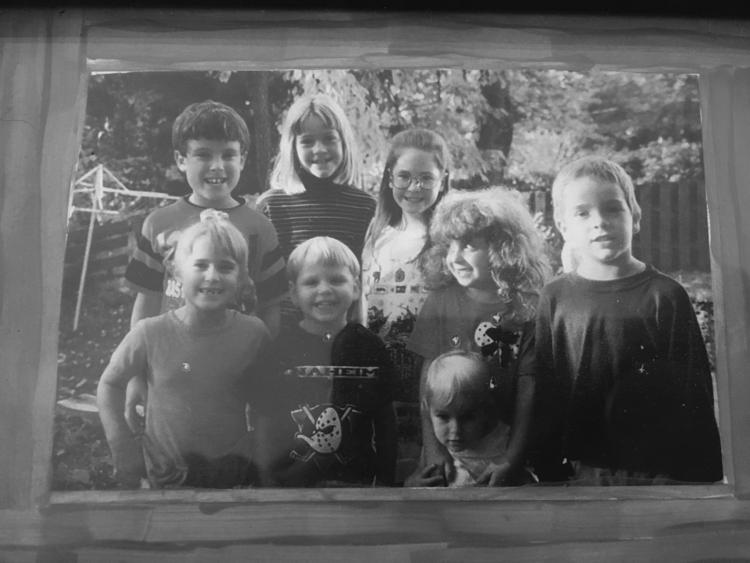 Annemarie Nauert, born 1988
The majority of my friends I palled around with lived in my neighborhood in Crestwood. We would cut through our neighbors' yards, go up to their house and see if they were home almost every day after school. I lived in that neighborhood until I was in third grade. Every day after school, we would pretty much spend the daylight hours together, and we had elaborate imaginary games that we had devised that would keep us pretty busy. In the summer, I know that we spent the majority of the day exploring the creek in the Crestwood Park climbing trees, playing games. We would spend hours and hours in that creek exploring.
I think we were really lucky that we were just old enough to have a childhood free from screens and electronic devices. I did not play or see a video game until I was twelve and I saw it at my cousin's house. I also never watched Saturday morning cartoons. I think we were very sheltered from that kind of screen time. My parents just encouraged getting outside and playing with our friends. I had piano lessons, but honestly, it didn't chew up that much time. Mostly, it was very unstructured, go out and play.
Andrej Dzidic, born 1993
We had five dollars to our name when we came to the United States. My uncle and a few cousins lived here, but I was an only child, my dad worked for the St. Louis Ambush, playing professional soccer. In Bosnia, he played for Zeljo, one of two professional soccer teams in Sarajevo. He played from 1995-96 here. After that, he needed a job that would provide insurance, so he started working for a factory that made plastic bags. My mom started working for this company that makes jerseys for the Cardinals, Blues and Rams. My dad's Catholic and my mom's Muslim, but neither of my parents are religious.
My parents were big on school, and as a result I was in the gifted program since kindergarten at Bernard Elementary School. I was really shy growing up. My best friend, we've been friends since seven or eight years old, is Serbian. At home, you speak your native language and try to maintain the culture, but at school, you try and assimilate. Part of you always feels like you stick out a little bit, but it's always a blessing that you're a different culture. 
For my parents, I translated anything, from going into cell phone stores, going into any store, really, parent-teacher conferences. Every time we had to order food, from the time I was six. Whenever they would order, they would point at it. Otherwise, I would translate. my mother speaks worse, but understands English better. My dad speaks it better, but understands it worse. I remember my mom became a family friend's godmother. Instead of saying "godmother," she called herself "mother of God."​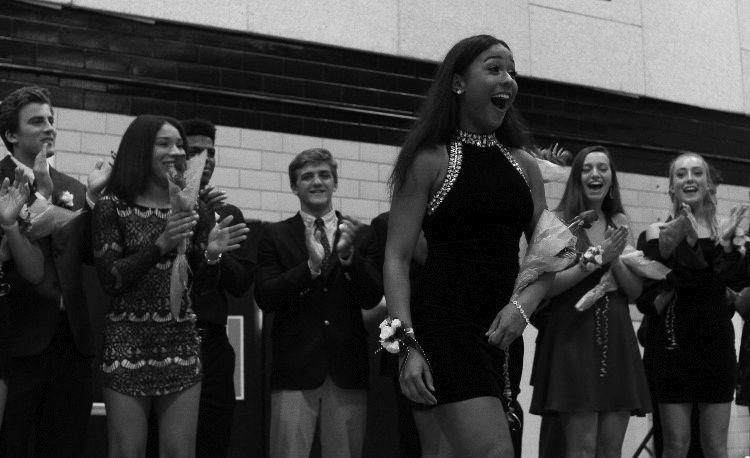 Tabitha (Tabby) Stowers, born 2000
When I became Kirkwood's homecoming queen on November 4, 2017, I was really excited to think I would be queen. We share our homecoming game with Webster Groves High School. I actually ordered my dress online. My mom helped me, it was a black dress with a line of jewels around the neck.
I'll sometimes use my phone in class, but that's only if I have free time if I do all my work in class. I text like every day. How often? Probably like every five minutes.
Being mixed race is interesting because I feel like I'm torn sometimes with situations that happen in St. Louis. It feels like I have to pick sides all the time. Sometimes, me and my dad have talks. He's told me to be cautious. I know we've gotten pulled over for having dark license plates. He says that the reason he got pulled over is because he's African American. Everyone's been pretty accepting of me, especially at school because there are a lot of mixed race kids at my school, too.
Stay up-to-date on what's happening
Receive the latest in local entertainment news in your inbox weekly!