For those engaged in the joyfully tedious work of raising children, there are great new collections of poems rooted in profound and poignant facets of the domestic sphere.
•••
St. Louisan Sally Van Doren's third collection, "Promise," features smart poems that bring a cheeky edge to the theme of domestic bliss. By-and-large tender poems of praise for familial love, they accomplish this celebration by telling the truth about it, dirty laundry included.
In "Housewife as Poet" the speaker grumbles, "My sons' wardrobes lounge on their bedroom floors" and goes on to lament, "I wonder if the dog / will throw up in the night."
The speaker confesses to coping through repression: "Like my mother, / I'm learning not to tamper with anger." The poem acknowledges that anger can appear "as reliably as the washing machine / thumbs and threatens to lurch across the floor," but pivots toward the reminder that "when I think of the people I have lost, / I wish them back into their button-down shirts, / their raspberry tights."
The good advice to parents is to cherish every moment, but these poems are a delight because, while they are affirming, they don't hesitate to admit that cherishing family often means cherishing boring chores and, for women, staring down and pushing back against some frustratingly persistent gendered expectations.
•••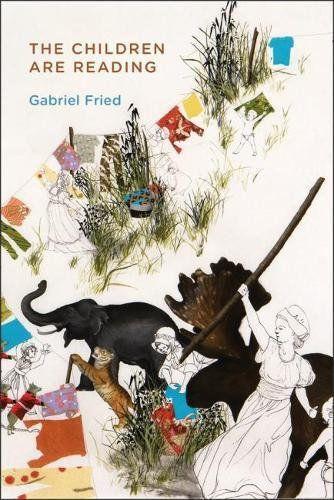 "The Children Are Reading," by Gabriel Fried of Columbia, Mo., takes readers into the magically dark and twisted worlds of children's literature and children's imaginations, as well as the fearful fantasies of the adults who care for them.
"The Little God" mythologizes the experience of watching a child grow up and away into his own life. "The little god emerges from behind the shed," Fried writes, "in his red leotard and his cowboy hat" challenging the speaker to make sense of how children turn away from their parents toward their own unique identities. "Now it is too much / to think of … whether he was never mine, exactly."
Interwoven with such reflections are playful retellings of familiar children's literature classics for adult audiences. Fried offers us "Fragments from the Unpublished Tales of Beatrix Potter" that are even more Gothic and macabre than the familiar violence of Squirrel Nutkin and Peter Rabbit. We see, in Fried's imagination, the moment when Alice Liddell, inspiration for "Alice in Wonderland," and Peter Llewelyn Davies, inspiration for "Peter Pan," meet. It is, he writes, a legend, "this meeting of these two old children always / played by girls, who some say never were / whom some think they ever are." Fried brilliantly presents parenthood as the experience of inhabiting multiple childhoods, one's own and that of one's children, at once.
•••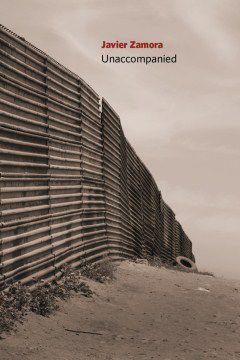 Javier Zamora's "Unaccompanied" is a powerful portrait of the kind of nightmare that keeps parents up at night. What if circumstances beyond their control leave them unable to protect their children? It is painful to read accounts of children and teenagers forced by political instability to risk their lives crossing a border, even when such accounts are rendered in such elegant lyrical form.
In "from The Book I Made With a Counselor My First Week of School," Zamora takes readers inside the trauma children in such circumstances undergo by describing the stick figures the speaker draws as a counselor helps him make sense of his feelings. "Javier saw a dead coyote animal, which stank and had flies over it," the counselor captioned one of his drawings. But no, the poem explains at the end, "no animal, I knew that man."
Other poems recount childhood memories as told by the speaker's parents and other family members. "Dad, age 11" tells his son, "I ran under the helicopter, it never landed — it just threw bodies onto the field." Zamora was born in El Salvador and is now a fellow at Stanford University. He has become known for his work on the Undocupoets campaign, which fought citizenship requirements in contests for new poets. This is powerful work that will make readers want to keep opening this book — and their doors and arms .
•••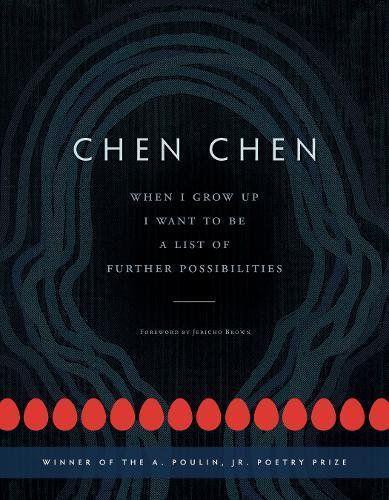 Some days, parenting leaves one marveling at how hard it is to be the grownup. The answer to such a mood is the tender, funny, insightful poems of Chen Chen of Lubbock, Texas. "When I Grow Up I Want to Be a List of Further Possibilities" is a collection about becoming comfortable being oneself.
Chen's speaker finds this comfort by celebrating an Asian-American queer identity, but the poems speak to a universal experience of wanting to feel free to keep becoming. It's a heavy theme, but Chen's playful surrealism keeps the poems lively.
In "Summer Was Forever," he captures the timelessness of childhood summers. "Time dripped from the faucet like a magician's botched trick. / I did not want to applaud it." But as the years drip by, the speaker must contend with the ways he feels he has proven a disappointment. "My parents said: Doctor, / married to lawyer. The faucet said: Drip, drop, / your life sucks."
But time passes, the speaker falls in love and finds the life that suits him, "unashamed to tell the whole town our first date was / in a leaky faucet factory. How we fell in love during jumps / on his tragic uncle's trampoline. We fell in love in midair."
The poetry is reassuring in its joyful embrace of seeking, risk-taking and discovering, even if you're a grownup .
Chen's poems, along with those by Zamora, Fried and Van Doren, are perfect to keep on hand to invigorate those rare moments a parent might find of quiet and solitude. They remind readers that, all irritations aside, nurturing a human being into adulthood is one of the great poetic endeavors a person can undertake.
Poet Kathryn Nuernberger, author of "Brief Interviews With the Romantic Past," lives in Columbia, Mo., and teaches at the University of Central Missouri.