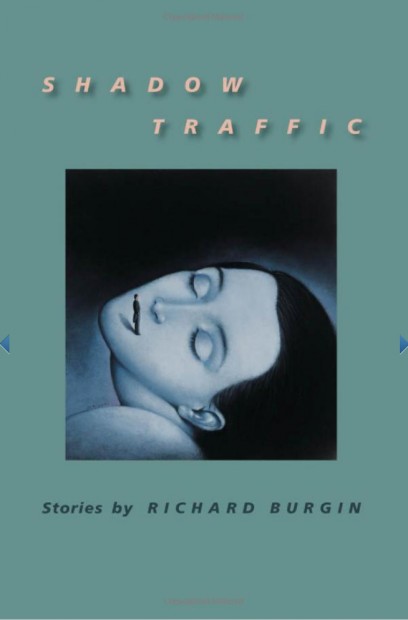 Where • Left Bank Books, 399 North Euclid Avenue
St. Louis writer Richard Burgin's seventh book of short stories is a collection of dark and realistic tales about people who try to hang on to shreds of hope and humor in their despair.
Often, Burgin's characters miss the meaning of all they've undergone, and they're left with memories of regret and anguish. They're obsessive, eccentric, sometimes sociopathic. Yet, from the smartest college man to the murderous drunk, from the drug dealer to the harmless but conflicted housebreaker, they're mired in thought, "grappling with some of the painful riddles of the world." They worry about money, they try to find love without much success and, of course, they worry about death.
Burgin, founder and editor of Boulevard, one of the best literary magazines in the country, teaches at St. Louis University. And some of these dozen remarkably diverse stories take place in or have a St. Louis connection. Others happen in the seedy part of Boston, Philadelphia, Los Angeles, London and New York; a couple of his characters meet on the Internet.
It's almost New Year's Eve in "Caesar," and Malcolm — his middle name is Caesar — goes off to the St. Louis Ritz to celebrate his recent inheritance. He invites his cab driver for a drink. As the night progresses, Malcolm attempts to seduce the driver. He quotes T.S. Eliot, "We had the experience but missed the meaning," and accidentally offends the driver, who thinks the comment refers to him.
Though Malcolm's anticipated pickup fails, another rendezvous, this one inadvertent, materializes but goes spectacularly haywire.
Paulette quotes the same Eliot line to Gerry in "Memorial Day." Gerry's a middle-age St. Louisan who looks back at an affair he had 30 years ago with Paulette in London. He'd assumed that the affair would be a one-night stand but discovers that he loves Paulette and wants to reunite.
Even when Burgin's characters aren't quoting Eliot, they still miss the meaning of their experiences. Parker and Gene are in a strip bar in "The Dolphin." Both feel dead inside. Parker says he's "dead in the sense of feeling hopeless"; Gene says he's "dead in the sense of dead," and he's kidding only a little. They're both trying to kill their memories of ruined love lives. Unfortunately, Gene also wants to kill his cheating stripper girlfriend, and Parker tries to talk him out of it.
In "Do You Like This Room?" Phil, despondent over losing his girlfriend, terrorizes a woman, an Internet date. She happens to be a therapist whom he forces to play a game of mock-therapy. With memories, platitudes and guns, she discusses his feelings about loneliness while he gives her the chance to shoot him and escape — or be shot.
Although his stories are dark to the point of being sinister, many of Burgin's characters find wit, absurdity, or a recently uncovered sense of humanity that allows them to live despite their pain.
Some, though, aren't so lucky. But each of these astounding tales resonates in a unique way, and it's not surprising that Burgin has won five Pushcart Prizes for his short stories.
Joseph Peschel (josephpeschel.com) is a freelance writer and critic in South Dakota.
---
Stories by Richard Burgin
Published by Johns Hopkins University Press, 280 pages, $30