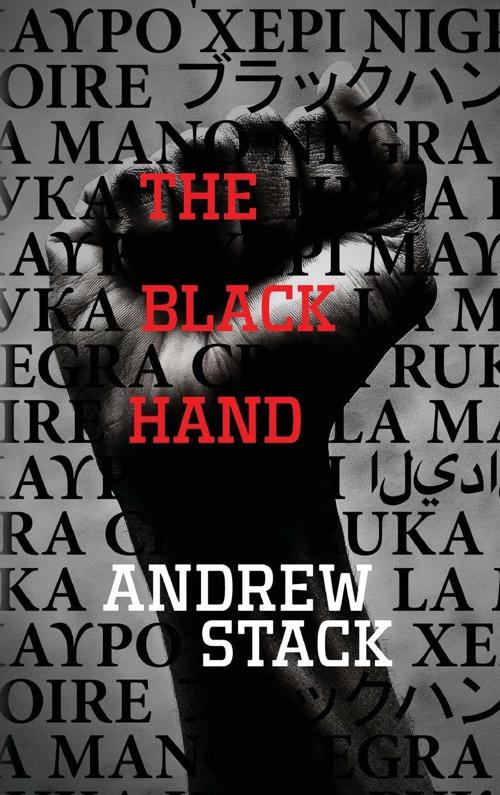 The date Aug. 9 has significance in several areas. In 1945, it was the date that the United States dropped an atomic bomb on Nagasaki, hastening the end of World War II with Japan. In 2014, it was the date that Michael Brown was shot to death by a police officer in Ferguson.
In this new thriller by Andrew Stack, a native of north St. Louis County, Aug. 9, 2020, gains new significance: the date that a global terrorist plot begins, carried out by a group calling itself Crna Ruka, the Bosnian phrase for Black Hand.
The novel gets off to an exciting start, with members of the U.S. Olympic basketball team succumbing to the terrorists on their way home from a triumphant appearance in the Olympic Games.
Wait a minute. The Olympics were supposed to be held this summer in Tokyo, but the coronavirus forced their cancellation, along with the disruption of almost every aspect of normal daily life. Even though "The Black Hand" is set in the near future, shouldn't it be more faithful to the facts?
Obviously, Stack's novel was written before the virus hit. There are no virus-related deaths or cancellations; Republicans are still planning to hold their convention in North Carolina; and the world is moving ahead as normally as it can when terrorists are murdering people on a global scale. This is an alternative universe, though hardly one that could take your mind off today's actual troubles.
After its startling opening, "The Black Hand" bogs down. Stack overstuffs it with a series of digressions and backstories of its lengthy cast of characters, plus other asides that do little but sidetrack the story.
And his writing too often violates a basic tenet of the trade: Show, don't tell. Instead of letting his characters' actions speak for themselves, he regularly spells out their motives and talents. For example, here is his description of Sara Gujic, a Pulitzer Prize-winning reporter for the Post-Dispatch, whose narrative is the backbone of the novel:
"Her brilliant, investigative, chain-of-custody and connecting-the-dots mind was working overtime." If that wasn't clear enough, Stack writes a little further on: "Gujic was born to be an investigative reporter."
Local readers may like the many references to area landmarks, from Vashon High School to Crown Candy Kitchen to Chaifetz Arena and Billiken basketball. But the story's chronology jumps all over the place, making it difficult to track, and too many characters with too many biographies keep readers either guessing or confused.
This is the first book by Stack, an Air Force veteran, so its rookie faults may be understandable. But he needs to learn a crucial lesson: When it comes to suspense, less is more. Keep the story moving, and minimize the detours. The kind of tale that he wants to tell needs to be taut, not weighted down by extraneous side trips that lead nowhere.
In other words, to succeed as a thriller, "The Black Hand" really needed a red pencil.
Dale Singer retired in 2017 after a 45-year career in journalism in St. Louis. He lives in west St. Louis County.
Stay up-to-date on what's happening
Receive the latest in local entertainment news in your inbox weekly!