Even before the Civil War, black cooks and hospitality entrepreneurs published how-to guides, Rafia Zafar writes.
In her book "Recipes for Respect," Zafar takes a scholarly look at the men and women who cooked and worked for members of the majority white population, the books and memoirs they wrote and their contributions to the nourishment of their own people.
The Washington University professor of English, African and African-American studies says in her short book: "Writing up the results, tangible and otherwise, of lives in service, Black Americans could transform their manual labor into a physically less taxing livelihood."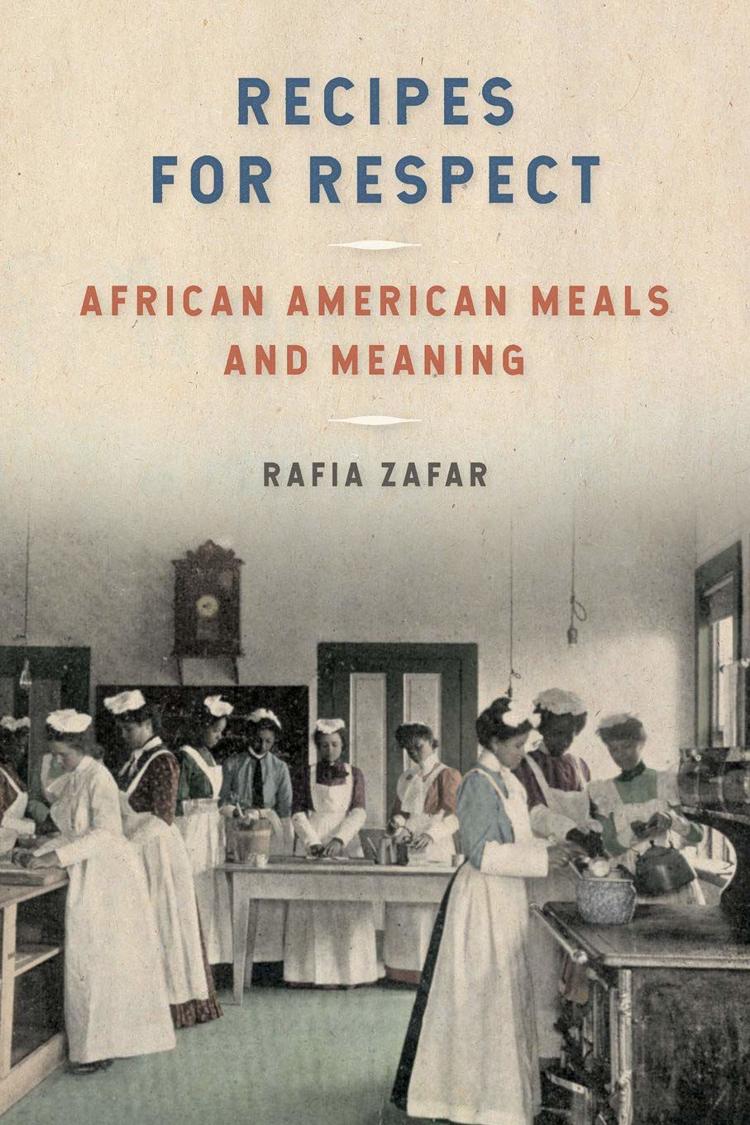 One of her central arguments in "Recipes for Respect" is that African-American cooks used their knowledge of meats, fruits and vegetables and how to grow and prepare them to lift up their status while still facing racism and Jim Crow laws.
In the chapter "Born a Slave, Died a Chef," Zafar writes: "After the Civil War, cookbooks written by African American southerners began to appear. These publications aimed to instruct culinary matters more than did the earlier volumes more accurately described as hospitality handbooks. … Their volumes document a nascent Black middle class of hospitality entrepreneurs. … These manuals inaugurated the canon of Black-authored cookbooks; they also heralded a form, the life story with recipes."
Her chapter on a native Missourian, George Washington Carver, stands as a tribute to a man whose life spurred controversy. Carver has been regarded by some over the years as too compliant and accepting of the white-dominated order.
Zafar never goes there. Rather, she digs deeply into the contributions this freed slave made for other African-Americans and for the majority white culture.
We might think that Carver developed many uses for the peanut and leave it at that. He did, but Zafar writes that "Carver was a botanist whose domain extended beyond the discovery and categorization of plant species. … Historian Linda Murray described him as both 'scientist and symbol' and addressed the potent mythology that still swirls around the man."
When Carver was a professor at Tuskegee Normal and Industrial Institute, in Tuskegee, Ala., he developed his own style. He did not take up the cause of civil rights, for instance. He spoke widely at white institutions and worked with white businessmen and politicians.
"Rather than view Carter from a specific and single perspective," Zafar writes, "I would like to add another dimension to the portrait of Black professor and scientist: an early proponent of what we now call sustainable agriculture and farm-to-table eating."
Carver's research and discoveries drew from his efforts to find ways for former slaves to plant crops and gardens so they could survive, if not thrive, in those very hard years of their freedom.
In the final chapter, the author writes at length about the quest of Arturo Schomburg to chronicle and catalog all the writings and recipes of black cooks, male and female.
She calls him "one of the twentieth century's most important bibliophiles," who dedicated his life to writing and therefore memorializing outstanding black people, including those who cooked in plantation kitchens, restaurants and railroad dining cars.
She quotes Schomburg this way: "As he so famously wrote in The New Negro, 'The Negro has been a man without a history because he has been considered a man without a worthy culture.' Schomburg's projected gastronomy [which was not completed] would script a master recipe for respect, a culinary narrative completing the history and achievements of Black people."
Repps Hudson is an adjunct college instructor and freelance writer who lives in University City.