It's risky, sometimes, to pick up a book when it's the second in a series and you didn't read the first one.
With Edward Kelsey Moore's "The Supremes Sing the Happy Heartache Blues," even though Clarice, Odette and Barbara Jean are unknown quantities, Moore quickly makes even new readers feel at home.
These are the self-dubbed Supremes, a trio of 60ish women and lifelong friends each going through her own dramas. Clarice frets over her career as a performer; Barbara Jean struggles with her late mother's legacy; and Odette needs to help her husband through his anger over his long-absent father.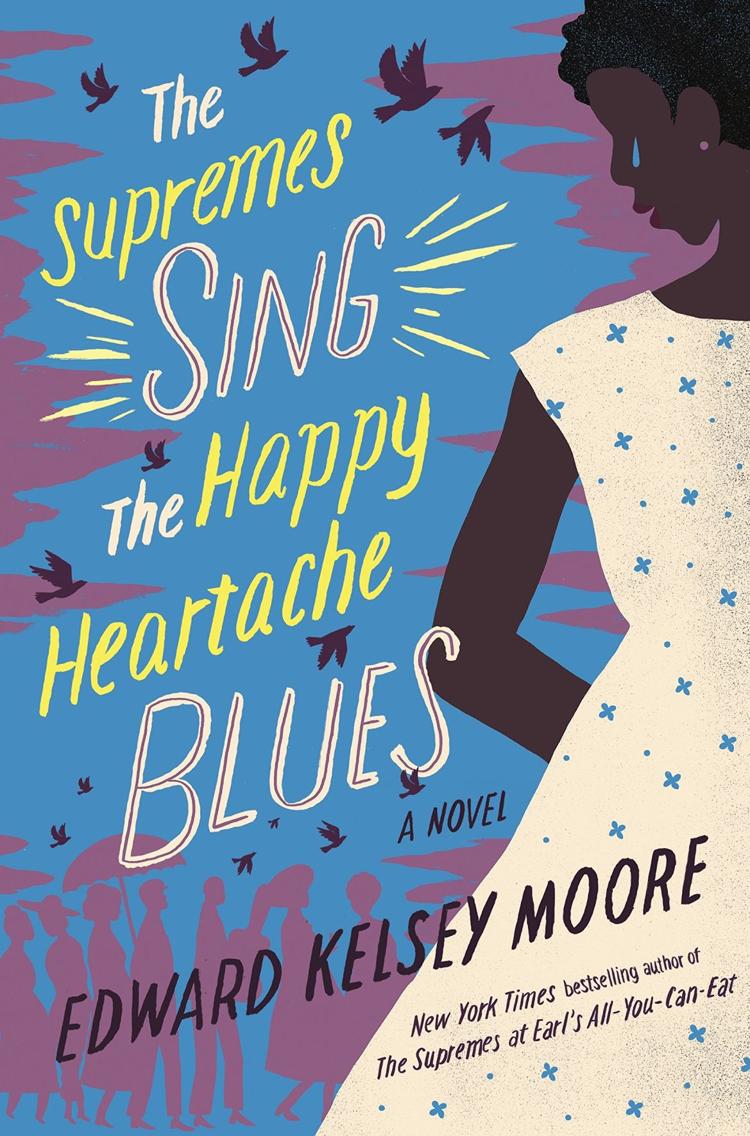 Those struggles are intertwined, of course; these women go way back. Barbara's mother was friends with Odette's father-in-law; Clarice's mother's late-in-life wedding is what brings another of the book's main characters back to town in the first place.
Moore makes these women real — and really funny. When relatives of one insist on showing off a less-than-lovely grandchild, Moore shines by decoding their commentary:
"(They) both understood that sweet was merely a code word well-raised people used to describe ugly babies. 'Why use an unkind word like ugly when sweet says the same thing so nicely?' her late mother had always maintained. Like saying 'bless your heart' when you meant 'kiss my a@#,' it was basic good manners."
The true heart of the story centers on the return of El Walker, who comes back to the southern Indiana town of Plainview to sing at the wedding of Beatrice and Forrest Payne, who runs a nightclub with a deservedly dicey reputation.
El is Odette's long-gone father-in-law, and his reappearance brings up a maelstrom of memories and issues for the Supremes.
His son, James, carries a physical scar from an encounter with his father as a child and far more emotional scars because his father left shortly after the incident. Barbara Jean, however, forms a bond with El, listening to his stories and learning more about her own long-gone mother.
Moore makes you want to go back and read his first take on the Clarice, Odette and Barbara Jean bond, titled "The Supremes at Earl's All-You-Can-Eat Cafe" and hope there will be a third one.