Over two decades, Qiu Xiaolong has published 10 mysteries set in modern Shanghai and featuring police Inspector Chen Cao.
Like Qiu, Inspector Chen is a gourmand and a poet, both of which reflect the author's longtime interests. Qiu moved to St. Louis in 1986 and received his doctorate in comparative literature at Washington University. Now 66, he's living the successful writer's life, although he's better known abroad than in his adopted home city.
Wearing a mask, Qiu sat recently on the front porch of his Valley Park home, which he shares with his wife, daughter and mother-in-law, to talk about his newest novel, "Hold Your Breath, China."
In it, Inspector Chen has fallen out of favor with Communist Party leaders because of his anti-corruption investigations. Now, he has to deal with both a serial murderer and environmental activists, whom the party sees as a threat probing how to get officials to clean up the constant smog.
Qiu, who says he gets bronchitis every time he visits China, provides insights into contemporary bureaucracy that are useful for understanding that country today. The interview has been edited for length and clarity.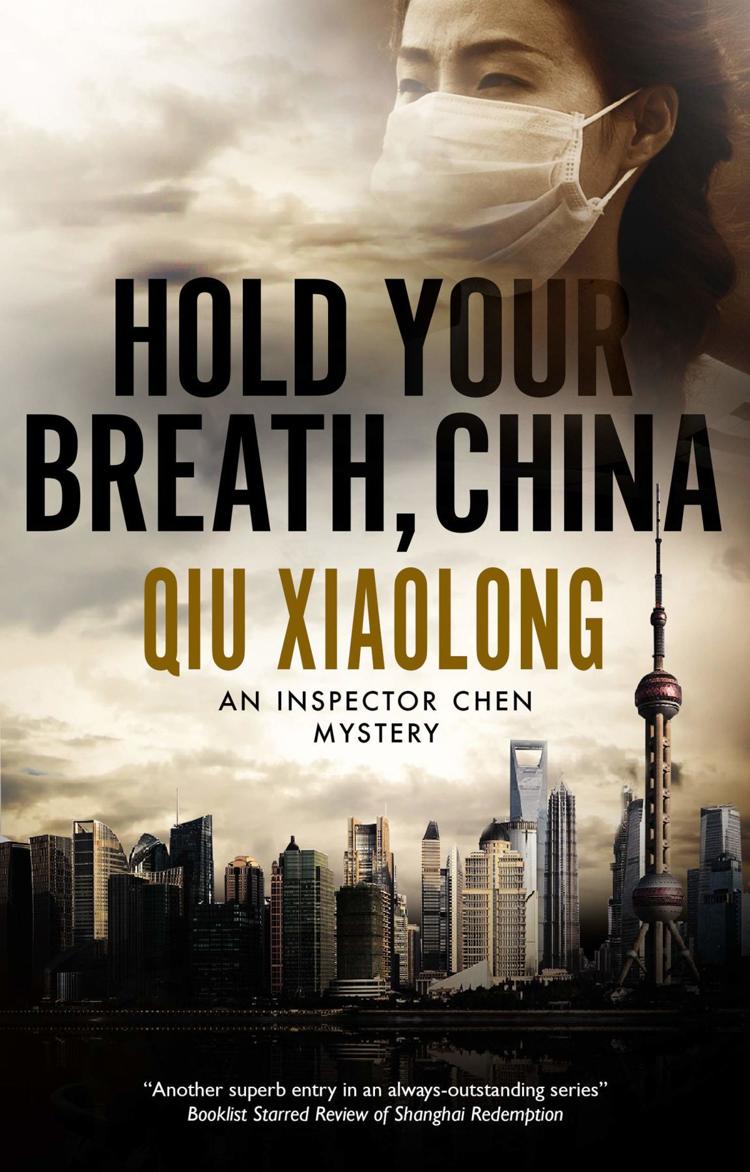 Q • Your new book may benefit from the timing, coming out during the coronavirus. The masked woman on the cover of "Hold Your Breath, China" could not be more appropriate. Is it working out well?
A • I think so. On Facebook, I have received quite a few comments. They think the cover must have something to do with the coronavirus and the face mask and all of that.
There definitely is something similar between the air pollution issue and coronavirus. In Chinese we have a word, "stability." So stability has to be maintained at all costs.
Q • What's the message of the novel?
A • Message one is about air pollution. Message two, air pollution and water pollution we have everywhere, not just China. What causes this kind of air pollution in China? This has something to do with the Communist Party system.
Q • It's not just rapid industrialization?
A • It's not just rapid industrialization. They do not have elections like we do here. They can tell people, "Economically, we are doing fine." They have to do that at whatever cost. As long as the economy is good.
Q • You have two stories in "Hold Your Breath, China." As I read it, I wanted to see how you would pull this together. Chen isn't as involved as he has been in the past. You are kind of moving him out of the center. In your next book, you say Chen gets fired?
A • He falls out of favor. He uses the writing of a novella as a cover for an investigation, so people won't pay too much attention to what he is doing. These two cases are kind of parallel. In one sense, you can say China changes, but China does not change. There is still no independent judicial system.
Q • Why do you use literary elements such as poetry in your books?
A • I did not set out to be a mystery writer. I wanted to write something more literary. I thought it would be a good idea to experiment a little bit. It's still a detective story, but at the same time I use some techniques and forms.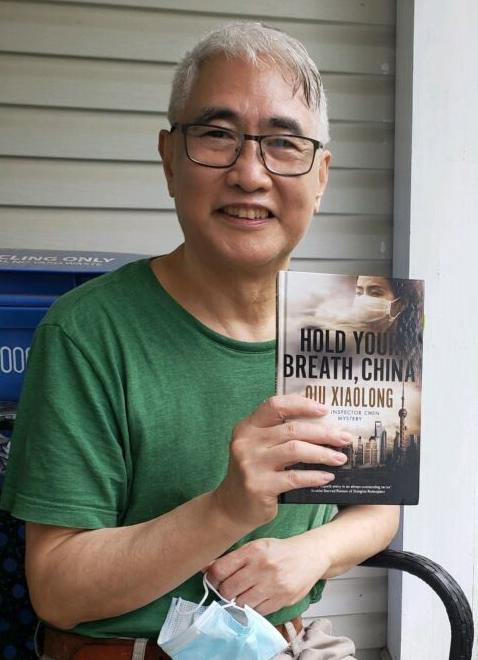 Q • Do you write the poetry you use, or do you quote classical Chinese poetry?
A • These poems I translated.
Q • How many rewrites do you do?
A • I don't think I can write without a computer. I change it a lot.
I had a good friend, Mona Van Duyn (the late poet laureate of the United States and Washington University professor). She always wrote with a typewriter. I gave her a computer. I installed it for her. In a month or two she said, "Take it back. I don't like it."
Q • You've published 10 Inspector Chen books, and one is at the publisher. Any more?
A • I will do at least one more about the coronavirus. It's still an Inspector Chen investigation. The background will be the early days of the coronavirus in China.
I followed the death of that doctor, Li Wenliang. So many Chinese people were so sad when he died (in February of COVID-19). On WeChat, he still has a name there, and the people leave comments. It is weird and also touching.
Q • He was censured by police, accused of making false comments about an unconfirmed SARS outbreak in Wuhan.
A • The party now says the police did something wrong, but they admit he did not commit a crime. Early on, he was considered a criminal.
Q • Because he was embarrassing China?
A • He was embarrassing the government. The government said the virus could not be transmitted from human to human, but he said it was transmitted that way. The government said, "You are wrong. You have to be punished." He was a party member. He was not a whistleblower.
Q • Don't you have to be a member of the party to play in China?
A • For a person with a position like Inspector Chen's, you definitely have to be a party member. Otherwise, you won't have any access.
Repps Hudson is a freelance writer and adjunct college instructor who lives in University City.
Stay up-to-date on what's happening
Receive the latest in local entertainment news in your inbox weekly!